Ste Speed recalls one of Liverpool's most charismatic players, Emlyn Hughes, who passed away on this day in 2004.
November 9th marks the anniversary of the death of former Liverpool captain Emlyn Hughes. I remember exactly where I was when I heard the news. I was in a small seaside town called Southport. No not that one, I was in the lesser known version on the Gold Coast of Australia. Back then I had no smartphone and my internet access was rare, so I didn't know how serious his illness was.
The sad news of his passing came as a great shock and affected me deeply when I found out. Steven Gerrard was quoted at the time as saying that Liverpool had lost one of its greatest sons and I couldn't have agreed more.
I remember thinking in the aftermath of Istanbul that I wished Emlyn could have lived just a few more months so he could have seen his beloved Liverpool back where they belonged, as European Champions.
For people of my age who grew up in the 1980s, Emlyn Hughes was the guy with the infectious smile, wearing patterned jumpers and hamming it up with Princess Anne on 'A Question of Sport'. For Liverpool fans of the generation before me, the man known as Crazy Horse is regarded as a true legend and one of the greatest players in the history of the club.
When he first signed for The Reds in February 1967, Bill Shankly was driving him to Liverpool for the first time. They were stopped by the police and Shankly said: "Don't you know who I've got in this car? The captain of England!"
Shankly later described Emlyn as "having everything" as a player. Shankly adored Emlyn and the feeling was very much reciprocated.
He certainly wasn't everybody's cup of tea though, especially Tommy Smith's. Their legendary feud went back to when Emlyn was made captain at Smith's expense. He certainly didn't help his cause with Smith when he grabbed the microphone during the post-European Cup final celebrations in 1977. Emlyn proceeded to sing 'Liverpool are magic, Everton are tragic'.
Smith has since said he believed this caused bad blood with the Everton fans and spoilt the attendance at his testimonial shortly afterwards.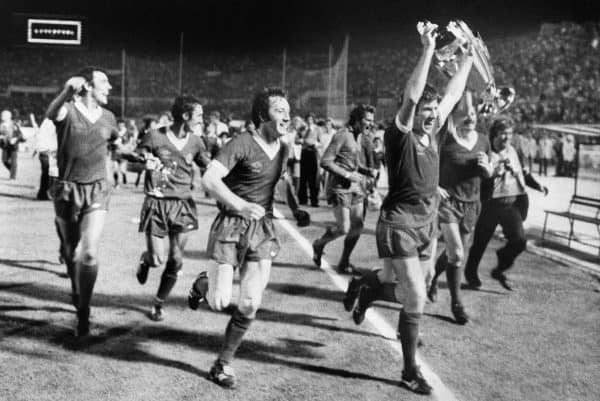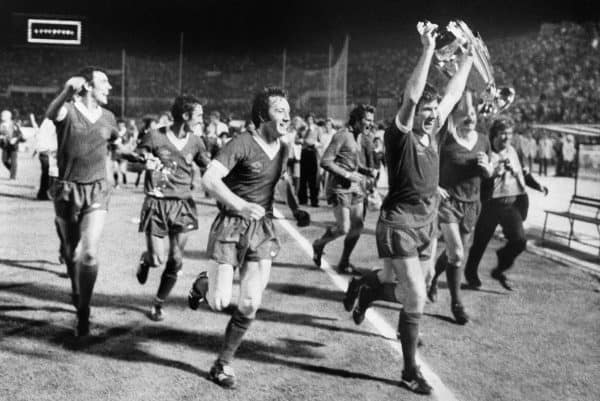 Tommy Smith may have found Emlyn to be big headed and arrogant but I have heard many stories from fans that portray him in an entirely different light. It is well known that when kids would knock at his door, Emlyn would happily chat with them and sign an autograph. I've heard he would even invite them in for a cup of tea if it was raining.
My friend Jimmy told me that when he was 11, he and his mate hitchhiked to see Liverpool play at Burnley. After the match they stuck around and had no idea how to get home. Emlyn saw them and brought them onto the coach with the players. The driver demanded they get off and refused to drive with them on board. Emlyn got into a row with the driver, but he refused to budge and the lads had to get off. Jimmy says he will never forget how he stuck up for them and tried to help out.
Regardless of what some people may have thought of his personality, it can never be disputed that Emlyn was an amazing footballer who played a vital part as captain of the club during one of the most successful periods in its history. He was the first Liverpool captain to lift the European Cup and did it again a year later. He also played a part in arguably the finest defence in Liverpool's history, when they conceded just 16 goals in 1978/79.
As a player he was all-action, getting stuck in, as well as bringing the ball out into the midfield and making himself available all over the pitch. He had a shot like a cannon and scored some incredible long range goals. He was voted Footballer of the Year in 1977 when he led Liverpool to the league title, European Cup and a defeat in the FA Cup final where they were denied the first ever treble.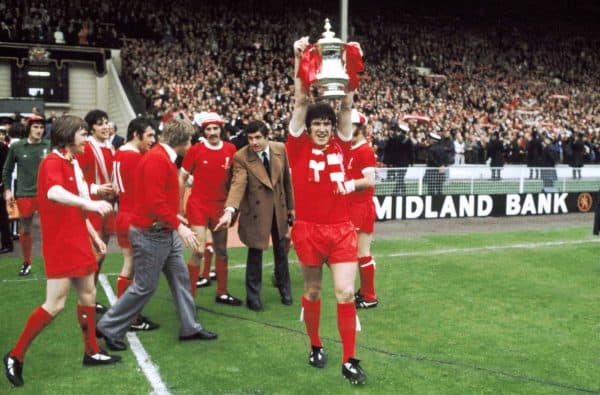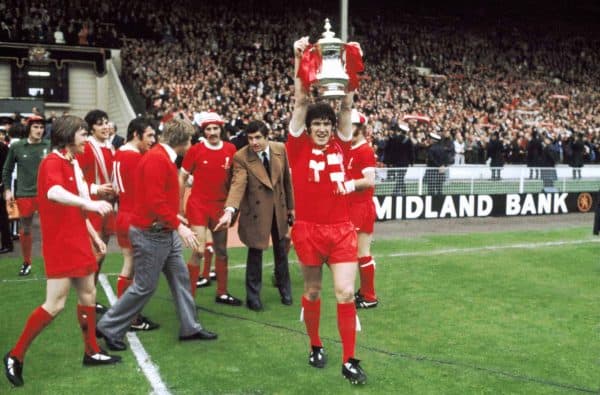 Although I never had the pleasure of meeting Emlyn, I always had a lot of time for him and thought he came across on TV as a very likeable fella. I was too young to remember him playing but I have seen lots of footage on videos and DVDs. I appreciate how he was an emotional player who really appeared to feel everything so deeply.
It is impossible not to smile at his joyous reaction in the footage of celebrations after famous victories. For example his fist pumping and cry of "yes" after the title winning game at Wolves in 1976.
When he lifted the European Cup in 1977, the BBC commentator, Barry Davies, described the moment as "the smile of the season from Emlyn Hughes, the performance of the season, the trophy of the season."
I also love watching the footage of his celebrations after scoring those two goals against Everton. The way he ran around like a man possessed waving his arms over his head is an iconic image of a golden era for Liverpool FC.
Emlyn Hughes, Crazy Horse, gone but will never be forgotten.