Joe Gomez is determined to impose himself and show his quality after receiving a surprise England call-up.
Gareth Southgate raised eyebrows with his squad as the Three Lions kick-off their World Cup preparations with back-to-back Wembley friendlies against Germany and Brazil.
Daniel Sturridge, Alex Oxlade-Chamberlain and Chris Smalling are among those to have fallen by the wayside, with fresh faces like Ruben Loftus-Cheek, Tammy Abraham and Gomez favoured instead.
The latter was recently appointed England Under-21s captain by Aidy Boothroyd, whose kind words complemented promising displays for Liverpool and helped bring a maiden senior call-up for the defender.
"It has obviously been a dream of mine since I was kid to represent my country at senior level," Gomez said.
"It was a surprise. I wasn't expecting the call-up, but it was great news for me and my family and all those close to me. It's a dream come true, really.
"I just have to be confident with myself. I think it's a balance of knowing my ability but also trying to learn.
"I have to look ahead towards the future and I still understand that I am a young player and I've got a lot to learn.
"I am looking to do that and still try to get games but at the same time impose myself and show my quality.
"I am just thankful for the opportunity and the chance to be within this set-up because I know it is something that can't be taken for granted, being picked for your senior side.
"I know how many years and how many people try to get this opportunity. I am thankful to be here."
Gomez has previous experience of working with Southgate from the England manager's time in charge of the Under-21s.
The defender was playing for the Young Lions when he sustained an anterior cruciate ligament injury in October 2015, leading to a 15-month lay-off that ended his 2015-16 campaign and meant he made just three appearances last term.
Gomez has returned strongly this season and Southgate intends to try the defender in a three-man defence, despite him being utilised as a full-back by Liverpool boss Jurgen Klopp this season. "I mean, it has been good for me to get the games so far this season and I am enjoying just playing regular football," the former Charlton defender said.
"It has been at full-back, which is one of a couple of positions that I like to play.
"It has been good. We have an attacking style of play, a pressing style of play.
"Obviously with the attacking presence in the team, sometimes I'll play a more defensive role.
"But I am just looking to try and focus on my role here, whatever that is, and try and learn from Gareth and all the coaches here and adapt to playing their style of football."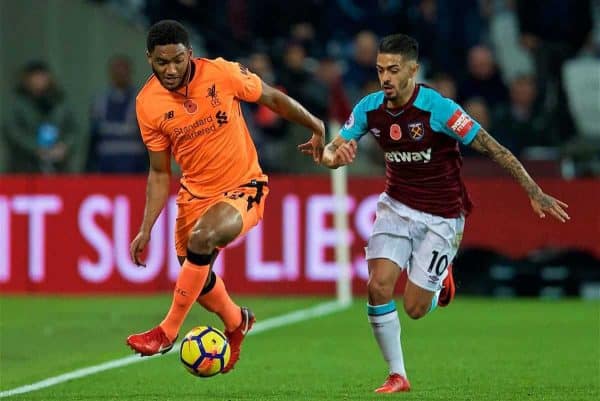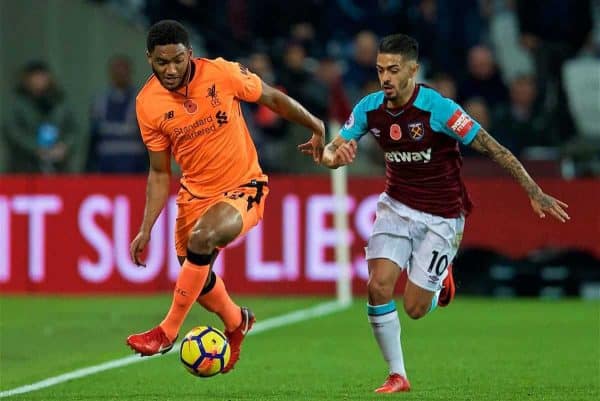 Germany and Brazil should offer quite the test for England – and a baptism of fire that level-headed Gomez relishes. "It would be very special," he said.
"Obviously everyone knows and is aware how good they are and the talent Brazil and Germany have.
"But, at the same time, I think it is a good opportunity for us as England to show that we can compete with them at that level and just build-up towards the World Cup and try to get the best results we can in these friendlies to establish how good as a team we can be as well.
"We know they are going to be tough games and we're ready for that."