Jurgen Klopp has acknowledged Mohamed Salah's great start to life at Liverpool but says he's only looking forward to what more the forward is capable of.
Ahead of a crucial Champions League tie in Spain, Salah has been making headlines for a record-breaking start in a Red shirt.
Already on 14 goals for the season, Salah has been a tremendous signing and has quickly become pivotal to the team's attack—leading to the inevitable media column inches suggesting other big clubs could come calling.
Klopp was in no mood to consider that he should be wary of Salah's great form, however, brushing aside questions that quality players would be lured away.
"Why should I be worried about the quality of my players?" the German boss said in his pre-game press conference.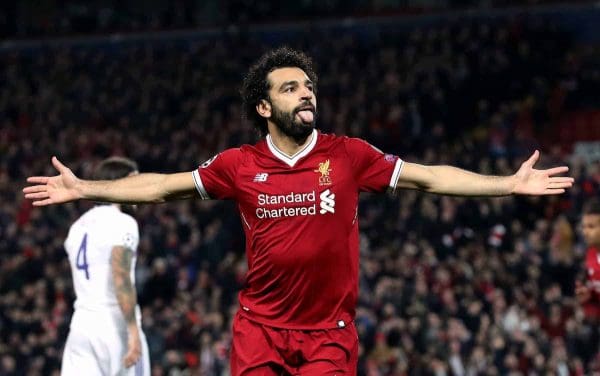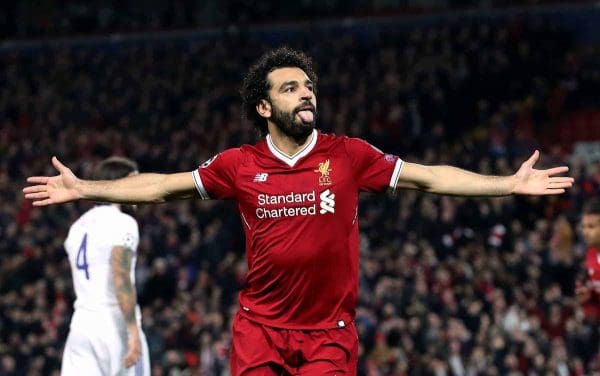 "I'm not worried—the only opportunity to be successful is to have good players, and it's our job to make sure they want to stay at Liverpool and not go somewhere else.
"Salah has reached my expectations at least [not exceeded them], so that's all good!
"I like Mo, I like his goals, but we don't have to talk too much about his past—I'm more interested in his stats for tomorrow's game [at Sevilla]."
While Salah is the current star of the side thanks to his goal return, he's not the only one drawing admiring glances for great form for Liverpool.
Philippe Coutinho was courted all summer long by Barcelona, while Juventus are among the clubs said to want Emre Can in the summer when his contract is currently due to expire.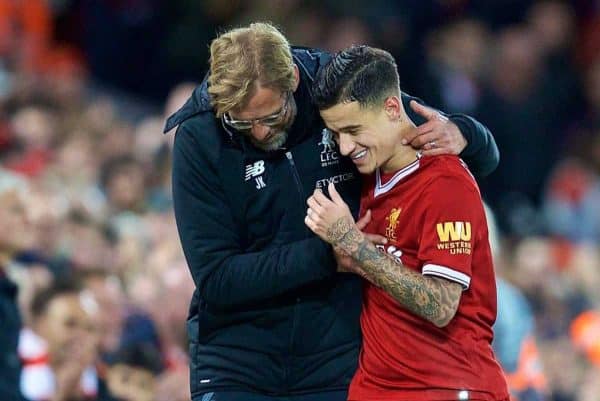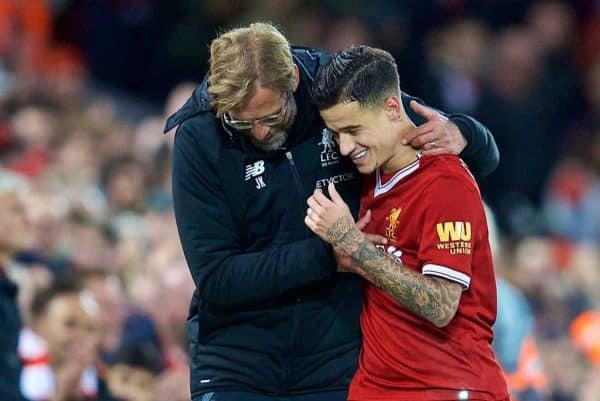 But Klopp was adamant that none of his squad were anything other than focused and committed to the task at hand—as should be evident from watching the Brazilian No. 10 this term.
"When the market is open there are a few discussions, when the market is closed we are all professional."
With both Coutinho and Salah in particularly strong form of late, the signs are good indeed that Liverpool could be celebrating passage to the last 16 of the Champions League sooner rather than later.