Sevilla was not a one-off. The second half was not a 'bad day at the office'. It was not one individual having a nightmare 15 minutes. Instead, it is a problem that has been undermining the progress of our club for a long, long time now.
STAT: Sevilla was the 21st time that Jurgen Klopp's Liverpool have dropped points from a winning position; the fifth time when Liverpool had a 2-0 lead or better. In 119 games as manager.
We, as a fan base, as a club, have come to accept mediocrity. We defend it, often vehemently in internet conflicts with fellow supporters.
We attack those who dare attack or dare to criticise, 'one of our own'. We pick up bang-averageness, cuddle it in our hands, embrace it and won't hear a word against it.
It's been going on for years. It's one of the key reasons we remain without a title for more than 25 years.
Manager after manager has allowed mediocrity to take its place in the first eleven of a team supposedly determined to be the best. Let's face it, in those 25+ years, we've rarely been out of the top six, yet we've had only two or three seasons where we genuinely challenged the top spot.
There was, over this time period, Phil Babb, Igor Biscan, Emile Heskey, Jonjo Shelvey, Jay Spearing, David Ngog, Anthony Le Tallec, Florent Sinama-Pongolle, Peter Crouch, Nunez, Josemi, Aurelio, Traore, Kvarme Aquilani, Cheyrou, Diouf, Voronin and countless others.
Many of these were given extended periods in the team irrespective of them not being good enough for a team with title aspirations.
Roy Evans was determined to prove to us all he was right with Phil Babb and continued to pick him even when his form and ability became a liability.
Houllier labelled his two young fellow countrymen 'the French gems' – they weren't (Le Tallec now plays for FC Astra Giurgiu and Sinama Pongolle for Chainat Hornbill F.C. by the way) and was absolutely determined he'd prove us all wrong regarding Biscan. He even attempted to convert him to a centre-half, to comical effect.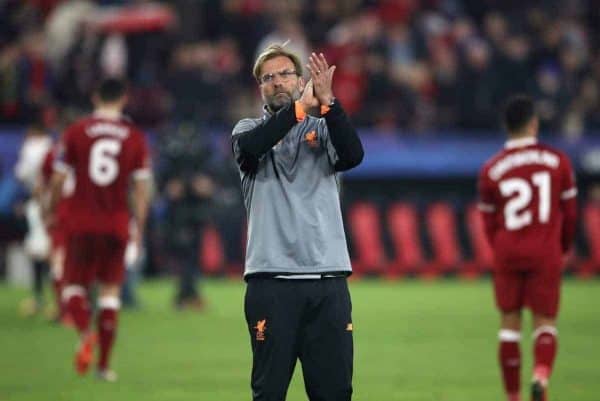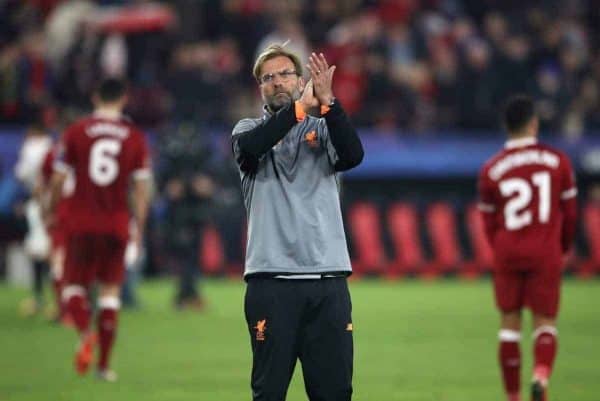 Now, under yet a new manager, the trend continues. I read a lot of opinions regarding the Sevilla capitulation. Alberto Moreno rightly came under attack from most. This week it wasn't Lovren – now given a reprieve from his Spurs horror show, due to the sheer and gross incompetence of our Spanish beagle at left back.
But herein lies the problem. Acceptance.
Until Tuesday night, Moreno has been given the ultimate reprieve, being called by many "our best defender this season." In a season where we have shipped more away goals since before the invention of the motor car, is that our accepted standard now?
That's like accepting the only somewhat fresh kernel in a bag of stale popcorn. Moreno hasn't messed up lately, so he's suddenly our most consistent defender? Really?
Too many of our fans are better defenders of our defenders than our defenders are at defending.
The harsh reality is, that absolutely none of Moreno, Lovren, Klavan, Mignolet, Wijnaldum, Henderson and Can are good enough; but before you disagree, let me qualify that… they are not good enough if you wish to compete at the highest level of the English and European game. They are bang average, or worse. Every single one of them. And they prove it week in, week out and they've proven it for several seasons now.
Sure, we can play Huddersfield, West Ham, Southampton and Maribor off the park because they're worse, all over the pitch. Against these teams… all of whom will have dismal seasons, the aforementioned players look just fine.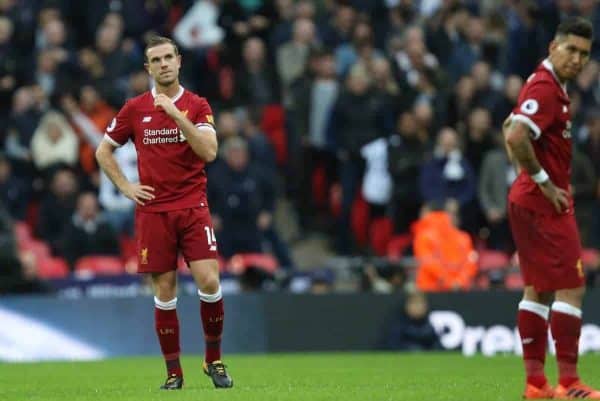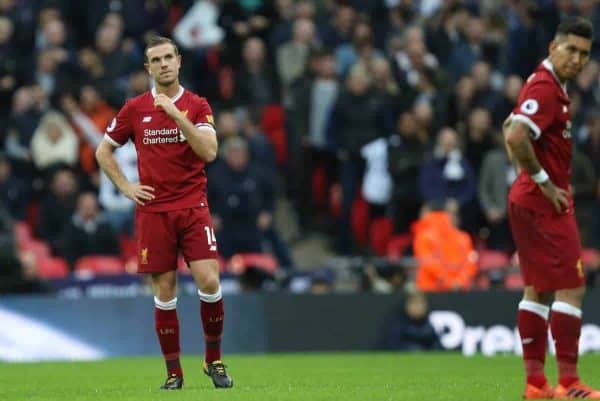 Henderson can spray his 8 yard passes all day and claim 95% pass completion; Can is able to drive forward at will; Wijnaldum can take off his invisibility cloak; Moreno can look solid at left back; Lovren and Klavan can look unflustered in the central area; Mignolet can get his clean sheet.
But what about against Man City, Spurs and Sevilla? Y'know, the genuinely good teams! Well, we've conceded 14 times in four games against those clubs. Mignolet and Lovren were diabolical against Spurs, Moreno against Sevilla, and the midfield trio of Can, Henderson and Wijnaldum completely and utterly bottled it, and/or disappeared in each of these games.
THAT is what separates the top players from the also-rans. It's the ability to do it when it really matters. None of these players do. They rarely ever do. Not against the good teams. They collectively crumble because they are individually flawed. Yes, each will have a decentish run of games and we'll go back to protecting, molly-coddling and believing they're for real this time.
They're not. And Klopp needs to address it.
He has to start making big calls, the ruthless calls, regarding these players. He's currently, worryingly, doing an 'Evans/Babb, Houllier/Biscan' protection job on too many of them.
Pep Guardiola came in and shipped out Joe Hart. He brought in Claudio Bravo who was rubbish, so admitting his mistake, he dumped him too. He got rid of defenders who couldn't defend, shipped them off to clubs worthy of their level, and brought in replacements who can defend. Look at the result.
In contrast, when Lovren is so bad he's pulled after 30 mins, he's straight back in the team for the next game. That isn't good management – it's blind faith and it's rewarding incompetence.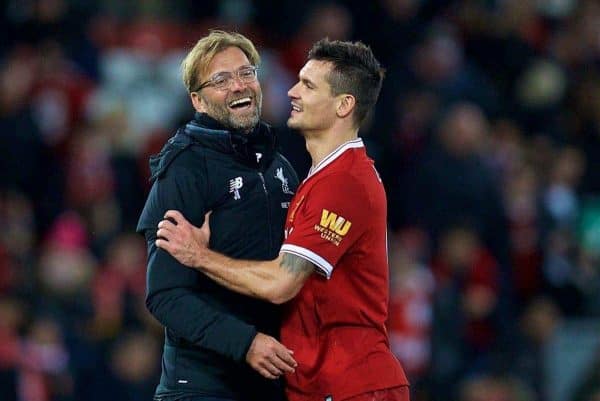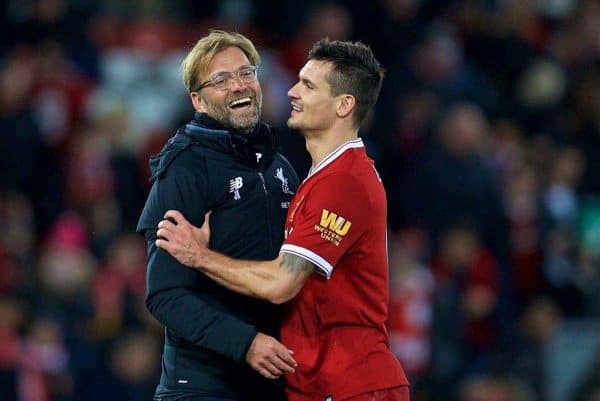 He's been mediocre since day one and has zero mental strength. If he messes up in the first five minutes, you might as well sub him there and then, because his head goes.
This unwavering faith in players who continue to fail is what Klopp must begin to address, before more Watfords, Sevillas, Spurs, Man Citys and even Bournemouths from last season happen again.
In midfield, Wijnaldum has disappeared in games more than David Copperfield, but he keeps his place. Why? How? His complete anonymity in away games seems to be simply accepted.
Captain fan-favourite, Henderson simply capitulates whenever the going gets tough. He's done so for several seasons now, and the manager has to react to it. He has watched the same players for two seasons now (and even before he got here) show off their limitations consistently. But it keeps happening.
Klavan, Lovren, Moreno, Henderson and Wijnaldum all played against Sevilla. When the fab four up front were banging in the goals in the first half, all looked rosy, but the minute Sevilla decided to throw caution to the wind and go for it, the individual and collective mediocrity of the aforementioned shone through. The collapse was imminent, predictable even.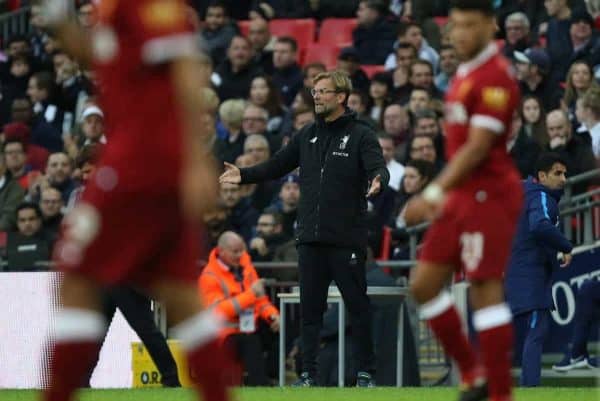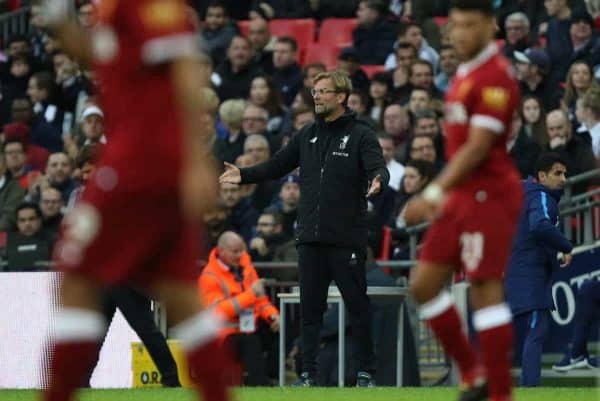 No doubt there will be some reading this article who will disagree. If you do, let me please ask you this. If Liverpool, tomorrow, decided to place Mignolet, Lovren, Klavan, Moreno, Henderson, Can and Wijanldum all on the transfer list, which clubs do you think would buy them?
Any of the other big five clubs in the Premier League? Barca, Real, Bayern, PSG? Juve are apparently interested in Can, but I reckon that's about it.
No, I believe it's far more likely to be the likes of Southampton, Everton, Newcastle, Stoke, and Crystal Palace, whose interest will be peaked. Or possibly the also-rans in Italy, Spain, Germany and France.
These players, I have no doubt, can achieve top six, possibly a little higher. After all, after the 'big six' everyone else is, well, rubbish really! And, the excellence of our forward line will win us a lot of games. But these mediocre players will not take us any closer to a Premier League title.
If we are ok, battling with the likes of spineless Arsenal for 4th, 5th spot, then sticking with half a team of 'top half' players might possibly get us there.
But if we want to seriously challenge, we must stop accepting, protecting and defending players who aren't and never will be good enough for a club with title ambitions.
Klopp and FSG must bite the bullet, move them on to the West Hams and West Broms of the world, and replicate in midfield and defence, the quality of player we have in abundance in attack.
Only then will we achieve the greatness we all crave and see our beloved club back at the top of the tree.