Naby Keita has spoken about his special bond with "big brother" Sadio Mane ahead of his big-money move to Liverpool next summer.
The Reds may have missed out on acquiring the signature of Keita last summer, but they did the next best thing and signed him a year in advance.
The Guinean agreed to move to Anfield for £55 million, with Liverpool paying a premium on his release clause, and given his reputation as one of the best midfielders in Europe, he is an incredibly exciting capture.
Keita's relationship with Mane may have played a part in his decision to come to Liverpool, with the duo playing together briefly at Red Bull Salzburg in 2014.
Liverpool's incoming recruit sees Mane as a huge influence on him both on and off the pitch.
In an insightful interview with Goal's Melissa Reddy, Keita explained the help Mane gave him in his early days in Austria:
"Sadio said: 'My little brother, stay calm. Your chance will come and when it does, you will make the most of it'.
"He helped me with everything—the language, making friends, understanding the club and the city.
"And, of course, he was right. Once I was put into the team, I showed my qualities and everything went much smoother.
"Salzburg improved me as a player and I learnt so much there, I got a really tactical education. Sadio was important for me, he still is!
"To me, he's my big brother. He really likes to learn new things, to improve and to push himself and we are the same in this way. He's a good example for me."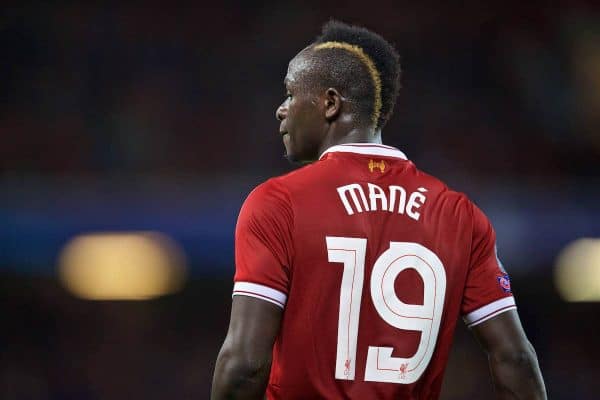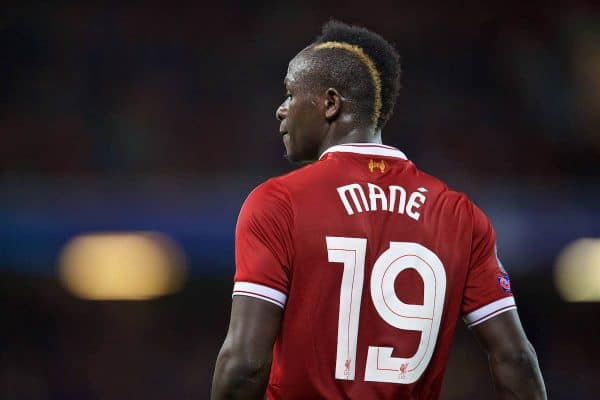 Mane echoed his younger friend's sentiment and says Liverpool supporters should be very excited about what he will offer when he arrives next year.
"He is a really special player and is like family to me," Mane said.
"We were close at Salzburg and still keep in touch. I enjoy watching him and look forward to helping him again when he comes next year.
"He asked me about Liverpool and I told him this is an amazing club with talented players, a great manager and lots of ambition.
"The city and the people are really nice and he will feel at home here."
Keita also admits he has always liked Liverpool as a club from a young age, with his father a Reds fanatic growing up.
"When I was around 11 or 12, my friends and I were choosing which shirts we would get for our team," he explained.
"Because my father nicknamed me Deco as he thought I played like him, I wanted us to get the Barcelona strip—they were my favourite.
"All my friends were Liverpool supporters, though, and I really liked the club too so we decided on them.
Introducing Naby Keita: An exclusive account of the midfielder's story from dodging cars on the streets of Conakry to the fast lane of Europe's elitehttps://t.co/HvjCMSM4kv pic.twitter.com/HqjmFOUH5I

— Melissa Reddy (@MelissaReddy_) November 10, 2017
"I don't think any of them or I could really imagine that I would grow up to actually wear a real Liverpool shirt and represent the real Liverpool!
"My father is a huge fan! As far back as I can remember, he has been talking about them. Before I even knew what Liverpool was as a kid, he was mad about them.
"Of course, when he found out about their interest and when the deal for next season was done, he was delighted.
"He wanted to speak about Istanbul, Steven Gerrard and every other big game or player of the club."
You can read the full interview with Keita, here.