An extract from Mark Platt's book 'The Red Journey: An Oral History of Liverpool FC', Kenny Dalglish and his squad relive his shock exit in 1991.
As the trauma of the Hillsborough disaster and the pressures of managing Liverpool built up, Kenny Dalglish tendered his resignation midway through the 1990/91 campaign.
It came out of the blue for Dalglish's squad, who joined the manager to recount the story.
---
22 February, 1991
Kenny Dalglish: "Against Everton in that famous 4-4 fifth round replay, I was the only person at Goodison that night who knew it was my last match. Before the game, I lay on my hotel bed and decided that I had to get out. The alternative was going mad. I promised myself that I would inform Noel White and Peter Robinson of my decision at our usual meeting the following morning. Irrespective of the outcome against Liverpool's oldest rivals, I was going to tell them that I was resigning the next day. I could either keep my job or my sanity. I had to go."
Ronnie Moran: "We were due to play Luton away on the Saturday and I'm sat at home on the Thursday night when the phone goes. It was Kenny and he was upset. He said, 'I've packed in'. I didn't believe him. I knew he could be a practical joker so I replied, 'Come on, what do you really want?' 'No', he said. 'I've packed up, I've really packed up. I've finished. I've resigned'. I still couldn't believe what he was telling me but then he started getting a bit overcome with emotion and put the phone down. The wife asked what the matter was so I told her, fully believing that he was still taking the mickey. A couple of minutes later, the phone goes again. It was Mr White, the chairman then. He said, 'Kenny has packed in, we can't get him to stay on, he wants to finish and he's had enough'. And that was when I realised the seriousness of it."
Phil Thompson: "It was a major shock, absolute major shock. I can remember coming in – this was when we used to get changed up at Anfield – and going into the bootroom and Ronnie and Roy were sitting there. I came in, put my keys down and was about to go out when Roy said, 'Ronnie you best tell Phil'. And I said, 'Tell me what? And he said, 'It's the boss, Kenny. He's packing in'. And I thought, 'Oh yeah', I thought it was another joke, a normal thing of a morning and he said, 'No, Phil, he's packing in'. It was a massive shock. I was very close to him because we'd been playing colleagues and got on ever so well. You could only see the club going from strength to strength with him in charge so it was very sad to see him go."
Ray Houghton: "Kenny was never down. He was always lively and until the end he just wanted the club to succeed. When he resigned it was like a bolt out of the blue. He called a meeting and just said, 'I'm off'. We couldn't believe it."
Ian Rush: "He kept his emotions to himself. We'd had that 4-4 draw against Everton and then before leaving for Luton we had a meeting. Kenny just came in and said he was leaving and that was it really. I think he did have a tear in his eye so he just left the dressing room and we just couldn't believe it."
John Barnes: "It was very shocking, but for me particularly because the players heard about it before I actually did it. They were told at Anfield on the Friday before travelling to Luton but I'd gone straight down to Watford after the Everton game and was due to meet them. The first thing I heard about it was when I got to Luton. I was there ahead of the team and was met by all these reporters asking me questions about Kenny resigning. At first I didn't know what they were talking about. It was a big shock to me. I couldn't believe it and initially thought it was a bit of a wind-up. Only when the players arrived and they told me did it start to sink in."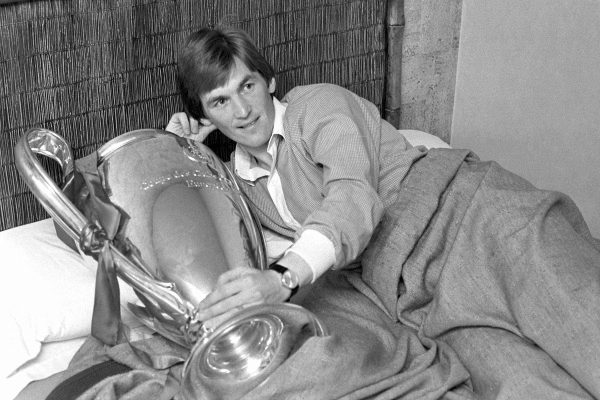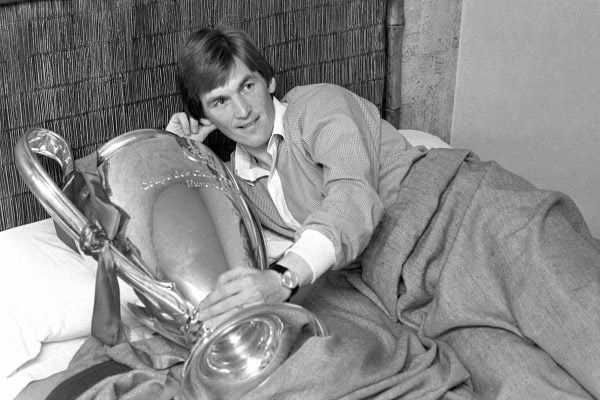 Jamie Redknapp: "I'll never forget it, because when he resigned, I was in tears, I was gutted. I'd come up here as a 17- year-old kid. I was back at my digs in Anfield Road when the landlady picked up the phone and said, 'There's a phone call for you.' This was the afternoon he was resigning, he had a-million-and-one things on his plate, but he found time to ring me and say, 'I'm sorry, but it was something I felt I had to do. But don't worry, you're going to be in safe hands here and I'm sure you'll be here for a long time to come'. I'll never forget that because he didn't need to ring me at all and it really meant an awful lot to me."
Gary Gillespie: "We used to still go out with Kenny; myself, Alan Hansen, Steve McMahon and Ronnie Whelan, and he never really, at any stage, gave us the impression that he was ready to pack it in, which made it all the more surprising. It was a massive shock, a really big shock."
Steve McMahon: "I was actually in hospital, I got injured in a game against Everton. I was having an operation. I couldn't get my breath when I heard that he had resigned. It was a devastating blow, because he had done a magnificent job. But, he did it for the right reasons. Everyone thought he had an ulterior motive, but he did it because he wasn't well. Everyone says it's the best job in the world and yes, it probably is, but your health is more important, and he felt at that moment in time, that was the right decision for him and his family so you've got to respect that."
David Speedie: "I was so upset, nearly in tears to be quite honest. I got a phone call from the club, because they were picking me up on the way to Luton. I got a phone call from Kenny's secretary and she said, 'Have you heard the news?' I thought somebody had died or something, or been killed in a car crash. She goes, 'Kenny's resigned'. I was gobsmacked, I was stuck for words. It was like a death, for me, personally, because he'd bought me. He'd brought me to the club. But I could understand the reasons why Kenny did what he did."
Steve Nicol: "It came out of the blue, yeah, but thinking back it shouldn't have come as that much of a surprise. Everyone was sort of a little off kilter at that time and not really where they should have been mentally. Kenny obviously wasn't. he needed a break and that's why he decided to quit. But yeah, when it happened, it was a shock, a real surprise."
Kenny Dalglish: "In truth, I had wanted to leave Anfield in 1990, a year before I eventually resigned. In the 22 months between Hillsborough and my resignation, the strain kept growing until I finally snapped."
Steve McMahon: "It's a build-up of pressure and that's why when these managers get paid big money, they deserve it, because you live and breathe it. It's 24/7. You take it home with you. Your family life suffers as well. It's very, very difficult."
Gary Gillespie: "We obviously didn't understand the pressure and stress he was under, and maybe the players themselves should have taken a little bit of responsibility. He maybe thought we weren't doing what we should be doing and giving him what he expected. He was a perfectionist and was under pressure to maintain Liverpool's status as England's top club. Maybe our levels of professionalism were a little bit less than what he was expecting at the time."
Ian Rush: "Knowing Kenny, he probably took the pressures too much. Instead of laying them off on other people, and asking other people to do it, he took them all on himself. He was good at looking after the players and if the players had any problems, Kenny Dalglish would look after them and help sort them out. Looking back now, he probably took too much on and he maybe should have helped himself a bit more, but he just wanted the club to be successful and by doing that, he put more pressure on himself."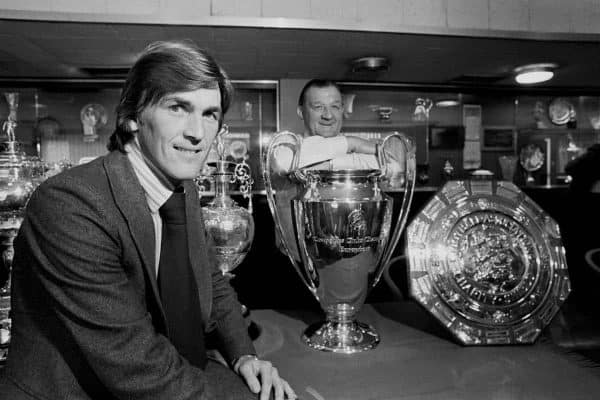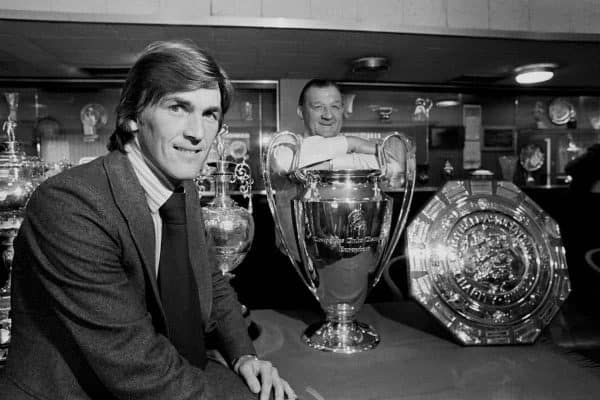 Steve McMahon: "I think over time… he maybe regretted that decision. Maybe he could have taken time out, which he was offered, take a few months break and see how he felt about it'. But he didn't do that, because he expected if he did it, then players would expect the same thing, so he decided that was the right thing to do for him and his family."
Gary Gillespie: "He later told me what finally broke the camel's back for him; he was finding it difficult to make key and decisive decisions that he could previously make with ease. This inability to make these decisions in the way he wanted was probably the trigger for Kenny to step down. Knowing Kenny, he would have thought this wasn't the way forward, neither for himself nor, more importantly, for Liverpool Football Club."
Kenny Dalglish: "Resigning was a decision made primarily in my best interests, but I was also thinking of Liverpool, a manager who cannot make decisions has to go. Some people could hide or con people or get others to make decisions but I couldn't do that. Not to Liverpool. I would have been glad if it had never happened, but it was inevitable, given the strains and stresses of the previous few years. I left the club I loved out of necessity, not choice. Events and emotions had overtaken me. I was no longer in control. I said I felt my head was going to explode. That's what it really felt like. There was a feeling of intense relief throughout the afternoon before the Everton game, because I knew respite was hours away. It was like emerging from a darkened room."
Jan Molby: "It's very difficult to derail a team. So when Kenny resigns it's like, 'What a shock that is and we're going to miss him, but we'll be okay, we'll rally around'. But we obviously never did – we never rallied – you kind of think something is happening that isn't happening, so the rallying that we thought was happening wasn't happening. It was almost like it was falling apart. The first league game after Kenny resigned I think we were three or four nil down at Luton, and the writing was on the wall."

This extract is taken from Mark Platt's new book 'The Red Journey: An Oral History of Liverpool FC', which you can buy on Amazon here.