Steven Gerrard had words of praise for several players after his Liverpool under-19s side defeated Maribor 3-0 in the UEFA Youth League.
Goals from Curtis Jones, Ben Woodburn, and Glen MCauley maintaining their position at the top of their group as did the senior side later on.
Gerrard on 3-4-3 Formation
Gerrard set his side up in a 3-4-3 formation, which he explained was more down to necessity than anything else, but its use now gives his side options in future games.
"It was a 3-4-3. We've got no right-back available or fit at the moment, so this formation suits the personnel that are available.
"Further into the competition, if we're lucky enough to still be around, we'll have right backs available then we've got options to change it whenever we feel like we need to.
"But at the moment the system suits the personnel available, and it's because we haven't got a right-back really, and we haven't got a natural left-back either."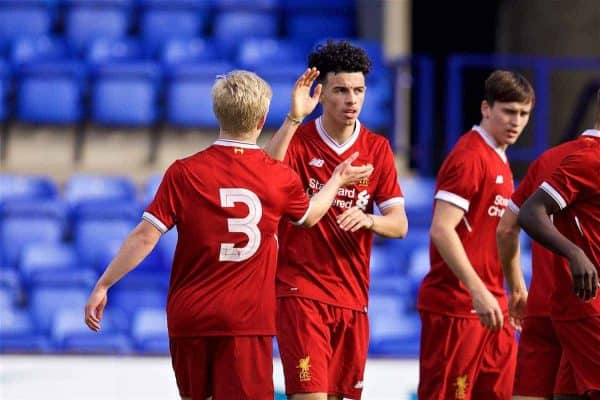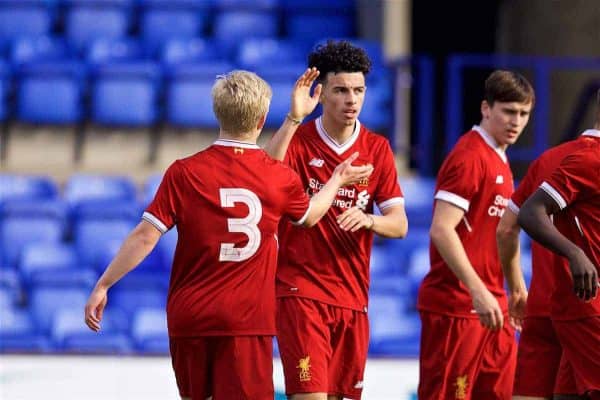 A number of players were asked to play in positions which might be unfamiliar to them, but they all did a good job. Rafael Camacho impressed at left wing-back, which midfielder Edvard Tagseth settled in well on the left.
Gerrard on Tagseth
"I can trust him," said Gerrard of the 16-year-old Norwegian.
"If i asked Eddie to play in goal he'd probably do a good job and he's only 4 ft 2. He's that type of person, he's in the James Milner mould, he's left footed but you could play him right back or right wing.
"Eddie does exactly what it says on the tin he's one of those players, I love having him, love coaching him, and he's got a big future."
Gerrard on Brewster
One player missing from the lineup was England under-17s World Cup hero Rhian Brewster, who lifted the trophy in India and finished as the tournament's top scorer with eight goals.
"He'll be a good sub won't he!," joked Gerrard when asked about his return.
"That's what we want. We want good players and good competition. He's had a fantastic time over the last few weeks, he deserves a bit of time away to regroup and dust himself down and get ready, but this group needs Rhian Brewster about. He's a top player and we can't wait to have him back."
"It should give him big confidence, it should give him a fantastic experience, it should give him the hunger to do it again the further up he goes, but my job, and everyone else's job at the club is to keep his feet on the ground and hopefully push him in a direction where he can be successful at the club.
"We're always biased, we're employed by Liverpool Football Club so we want Rhian Brewster being a success for a Liverpool team, and so we want him back and we want him firing for the u23s and basically making sure that Jurgen is taking note of his performances, and that's all we can do."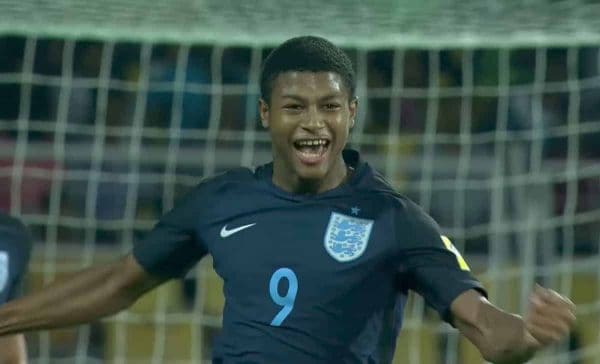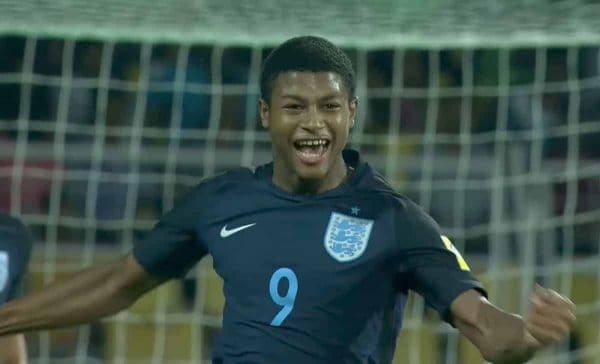 Brewster is currently part of the Liverpool under-23s set-up, despite being young enough for Gerrard's under-18s side, but the club legend gets to manage him in this UEFA competition.
"The message for Rhian is 'well done, you've been superb, you deserve all the plaudits you get. How do you improve now, how do you push yourself, and how do you try and move people out of your way that are above you in the pecking order?' That's the challenge for him moving forward.
"I love being around Rhian, he's a great kid he's got a great mentality to work hard and improve and that's how you get success as a footballer."
Gerrard on Grabara
Finally, Gerrard had some praise for his goalkeeper, Kamil Grabara, who had made and error which led to a goal in the first game against Maribor in Slovenia.
"The goalkeeper wasn't at fault for the goal in Maribor, I was," said the manager.
"I asked them to play a high line because I wanted to press them very high. I knew there was space in behind and I asked them to be on the front foot and come for everything that was available, so it was maybe my fault for the goal.
"But he made three or four world class saves after that situation and today he's kept a clean sheet, he's a top goalkeeper."
The next game for the under-18s is away to West Ham on Saturday, with the UEFA Youth League resuming on November 21 when the under-19s side travel to Seville.