Steven Gerrard has provided his view on Emre Can's continued contract impasse at Liverpool, urging his former team-mate to sign a new deal.
Can is expected to leave the Reds on a free transfer next summer, having allowed his contract to run out despite long-running negotiations over an extension.
With Juventus circling, the 23-year-old could secure a high-profile Bosman switch to Turin after four seasons with Liverpool, having made 144 appearances so far.
However, it is not guaranteed that Can will leave, and speaking after Saturday's 4-1 victory away to West Ham, Gerrard explained why he feels the German should stay at Anfield.
"If it was me and I was in his shoes I'd sign the deal," he told BT Sport.
"We've got a German manager who believes in [him], he's a regular in this team, he's grown [and] Liverpool have helped him to improve.
"He's getting in the national team, he's moving forward, he's looking a really good player.
"There's talk of Bayern Munich and Juventus being after him—and rightly so, he deserves that credit—but I'm not sure there's a guarantee he gets in those teams.
"Could there be a situation where he leaves thinking the grass is greener on the other side and maybe makes the wrong decision?
"I think you make a decision like that if you're unhappy, if you're not playing, if the fans aren't having you—in a situation like that, I understand if they move.
"But if you're happy, the manager's having you, you're playing, you're getting offered a good deal, I don't see any reason why he needs to make the move."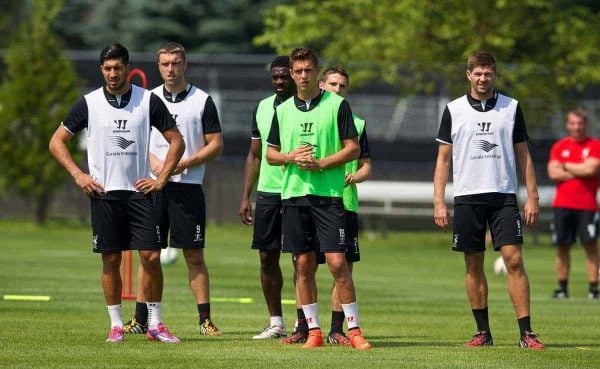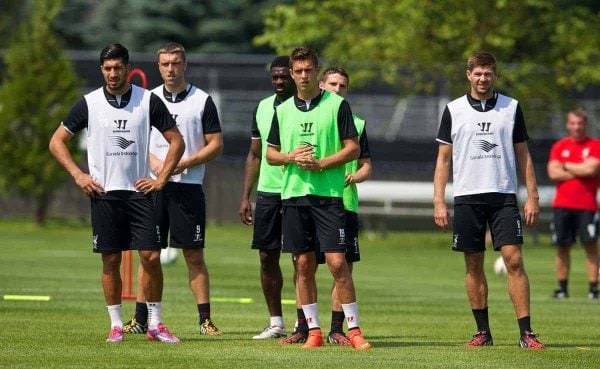 Gerrard was joined in the BT Sport studio by Steve McManaman, who left Liverpool for Real Madrid in similar circumstances to Can in 1999.
The former winger suggested Can's head may have been turned by interest from the likes of Bayern and Juventus, with the former a dream destination for the majority of young German players.
But Gerrard insisted that Klopp's presence on Merseyside, as a compatriot with a clear belief in his No. 23, could be a deciding factor in Can staying.
"We'll have to wait to see how it pans out, the interesting thing here is no one is really talking about it," he said.
"I think it's 50-50. I think Jurgen could be a big factor in it, hopefully."
It is clearly still up in the air whether Can will remain a Liverpool player beyond this season, though it seems more likely that he will move on at this stage.
But Gerrard is convinced that Klopp's influence on the midfielder could sway his decision between now and May.