Liverpool continued their free-scoring away form with four fantastic goals and a clean sheet to boot.
Bournemouth 0-4 Liverpool
Goals: Coutinho 20′, Lovren 26′, Salah 44′, Firmino 66′
Premier League, Dean Court
December 17, 2017
Will the real Coutinho please stand up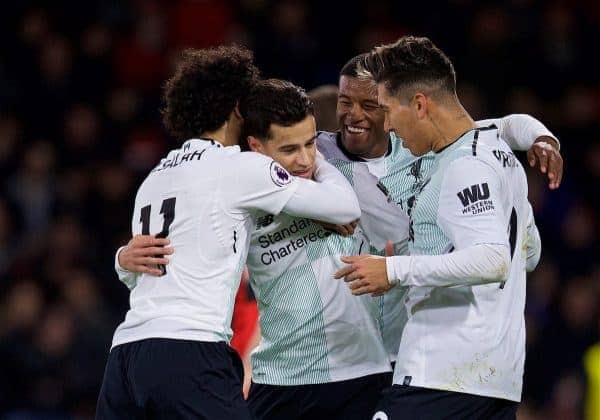 In the previous game against West Brom the Brazilian schemer appeared to be forcing the issue, playing passes through channels which had already closed.
But down on the south coast he was able to force the issue in a different way.
Stepping up to take a free kick in the first-half he was inches away from opening the scoring as his neat curler hit the post.
He's increasingly specialising in such set-piece situations, and can now execute them in a number of different ways thanks to the hours of training ground practice.
He wasn't deterred by this misfortune, and eventually opened the scoring with a determined, skilful run down the left wing.
His touch to Andy Robertson was sublime, then on taking the return pass he weaved his way into the area—aided by the Scotsman's overlapping run—before shooting low into the corner.
There was then a one-two with Mohamed Salah which should have produced a goal, but the Egyptian was thwarted by some good positioning from Asmir Begovic.
He did manage to add an assist later in the game, putting the ball on Roberto Firmino's head for the fourth.
Bournemouth have no comeback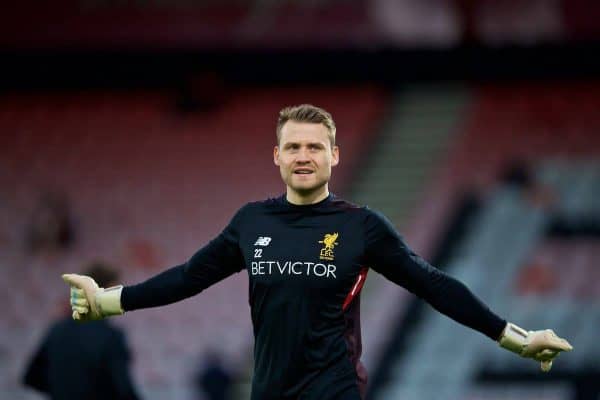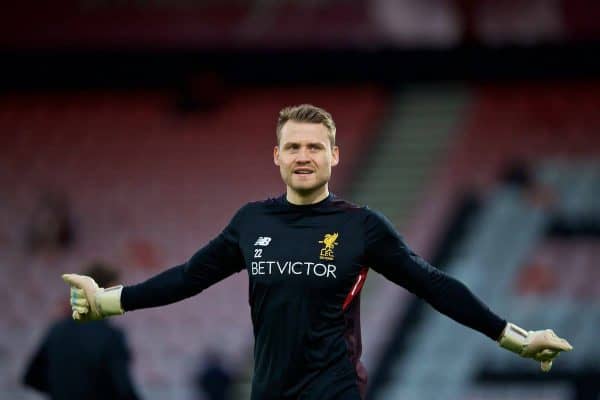 With Liverpool 3-0 up the TV preamble going into the second half pointed out that they have a habit of relinquishing such leads.
It was an attempt to keep the neutral interested, and a reference to the same fixture last December when Liverpool allowed their opposition to come back into the game having twice held two-goal leads.
When Jermaine Defoe hit the post in the first half it was a warning sign that this could be a case of history repeating.
But Liverpool limited their opponents to just one shot on target in the second half, and thanks to solid defensive play throughout the team they were able to keep a clean sheet.
Simon Mignolet was barely tested, and the partnership of Dejan Lovren and Ragnar Klavan will be buoyed as much as the attacking players by such a scoreline.
Fab Firmino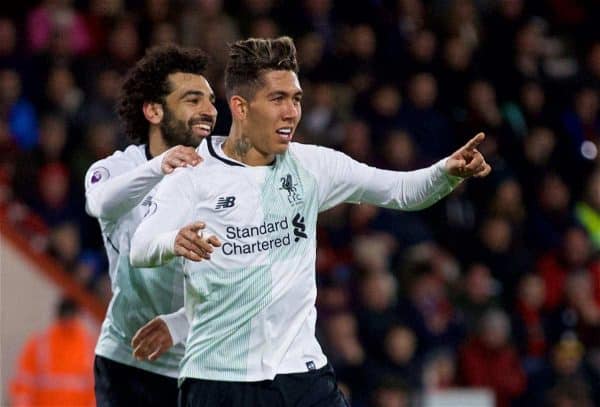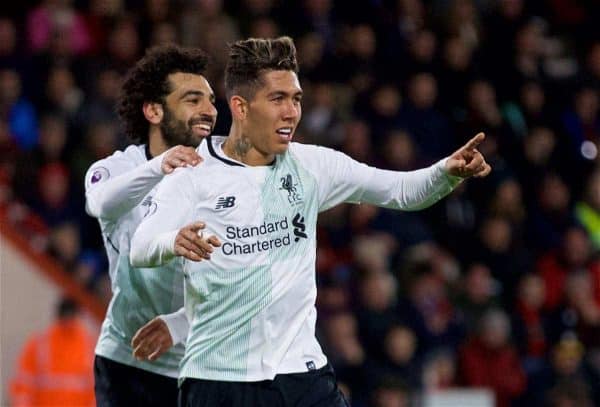 There used to be an aspect of football where managers told their best attackers to conserve energy and not go running around the place unnecessarily.
This meant they were fresh, fully focused, and ready to make the utmost impact when they were presented with the ball in attacking areas.
This definitely doesn't apply to Firmino, though, as he's asked to defend from the front and regularly appears to be the Liverpool player doing the most running.
However, this doesn't affect his touch or his decision making as much as might be expected, and he showed this here with an excellent assist and a well-taken goal.
On retrieving a high ball which looked destined to go out of play, he was able not only to keep it from crossing the line but also hook it into the danger area where Lovren bravely dived to head home the second.
Firmino was constantly making runs in attack as well as defence, always giving his team-mates an out-ball.
One such run grabbed him a goal of his own as he headed Coutinho's lofted pass with all the anticipation and poaching ability of a seasoned centre-forward.
Promising signs from Henderson in deep duo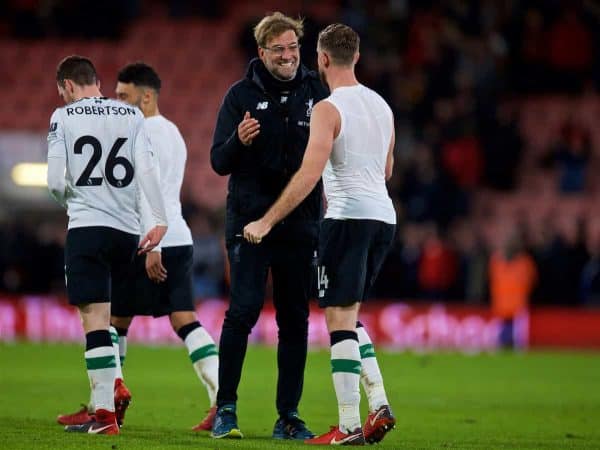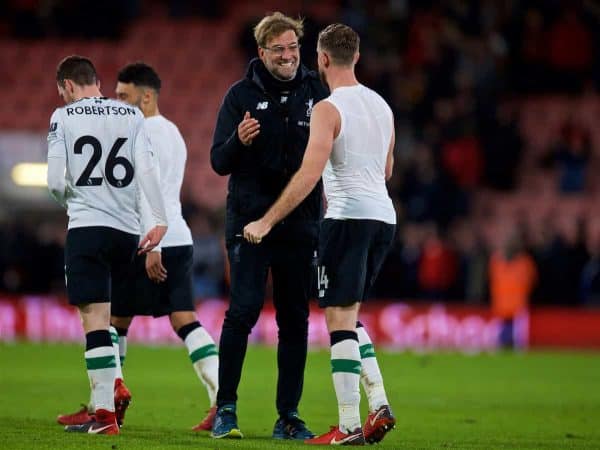 After Alex Oxlade-Chamberlain had been handed the Man of the Match award, the director returned to the TV studio where Graeme Souness was asked who he would have given it to.
He may have surprised a few people by suggesting that, though he enjoyed Oxlade-Chamberlain's performance, he might have given the award to Jordan Henderson.
The Liverpool captain is regularly the subject of criticism, and damning stats routinely do the rounds on social media after his poor displays.
But as captain, and as a senior member of the squad, he needs to find his feet and find a role in the side where he's at least not dragging the side down.
Today he operated alongside Georginio Wijnaldum in a midfield pair with Oxlade-Chamberlain ahead of him, and it seemed to bring out moments of the box-to-box midfielder of old.
There were encouraging signs: the odd interception, tackle, and pass, and though the ball-watching was still evident, it didn't seem to matter as much.
While he may not have been worthy of the Man of the Match award as Souness suggested, there were certainly promising signs.
He made more passes than any player bar Lovren, and the pass accuracy of 90 per cent was close to what would be expected from a player in his position.
Unbeaten rotation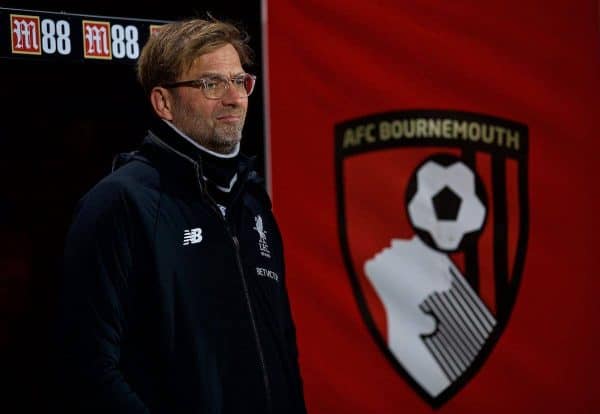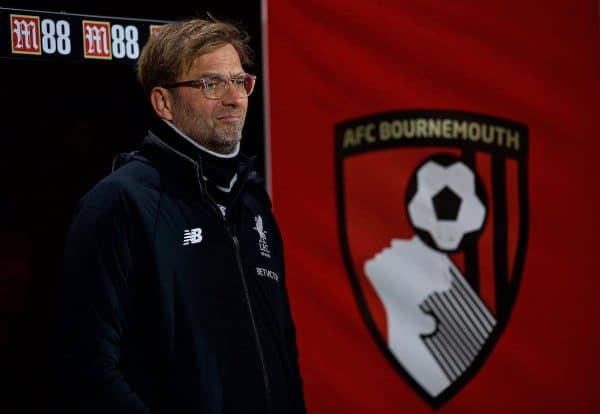 Emre Can and Sadio Mane were given full rests, while Salah, Firmino, and Coutinho were all taken off in the second half after putting in productive shifts.
Four games in 11 days will mean that Jurgen Klopp needs to rotate his squad to avoid the collapse which his side experienced last January, but the damage cause by these changes needs to be minimal for them to be worthwhile.
His side are 12 games unbeaten in all competitions despite some heavy rotation in recent weeks, and they now go into the Arsenal game on Friday with some fresh players, and some others who will be flying after this 4-0 win.
The full effect of this policy should come into play in the latter few months of the season, but in the short term its important to pile up the points over the Christmas period.
A win at the Emirates would go some way to justifying Klopp's decisions in team selection of late.