Dominic Solanke's disallowed strike in Liverpool's 0-0 draw with West Brom saw his side continue a worrying lack of late goals at decisive moments.
For a brief period at Anfield on Wednesday, the Reds' fortunes seemed to have taken a turn, as after weathering the storm for 82 minutes, Baggies goalkeeper Ben Foster was finally beaten.
But after initially pointing towards the centre circle to indicate a goal, referee Paul Tierney heeded the advice of his linesman and ruled out Solanke's effort.
The Liverpool substitute, who replaced Sadio Mane with less than quarter of an hour to play, was deemed to have intentionally forced the ball over the line with his hand.
It certainly struck his hand on the way in, but speaking after the stalemate Solanke insisted it was "very unlucky," having been deprived of a dream first goal for his new club.
But while Solanke's frustration can be seen as bad luck, it also underlines a concerning trend for Liverpool.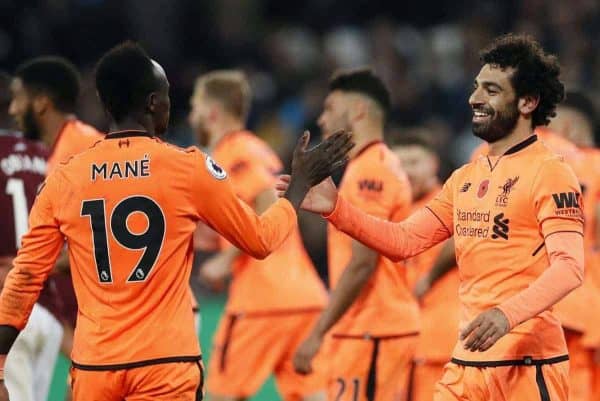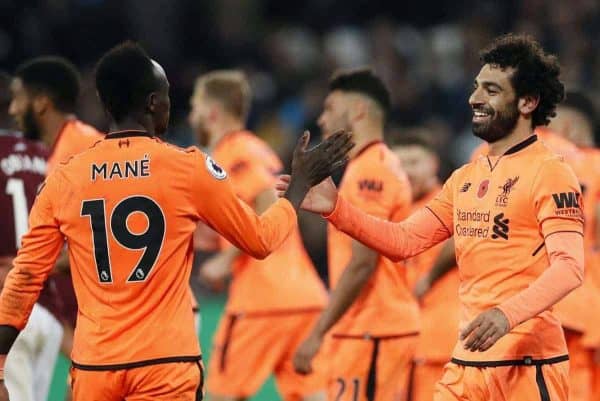 There is no doubting Liverpool's quality in the final third, and that has particularly been the case this season so far.
In the Premier League, only Man United (37) and Man City (52) have scored more goals in the first 17 games of the campaign than Klopp's Reds (34).
They've scored more than twice as many as Burnley (16), Huddersfield Town (12), Brighton (14), Bournemouth (15), Newcastle United (16), West Brom (12), Crystal Palace (12), West Ham (14) and Swansea City (nine).
And in the group stage of the Champions League, only Paris Saint-Germain (25) scored more, with Liverpool's 23 setting a new record for an English side.
In all competitions, the Reds have scored 63, averaging 2.42 goals per game which, though based on a smaller sample size, is more than in each of the past three campaigns.
But only 11 of those 63 goals have come after the 75th minute, with Liverpool typically blitzing their opposition with a quick-fire attacking blast founded on pace and precision.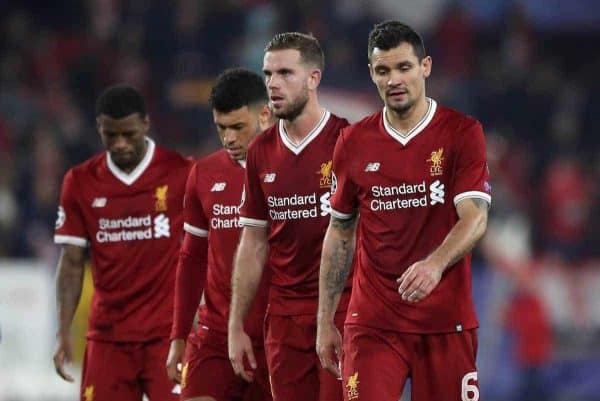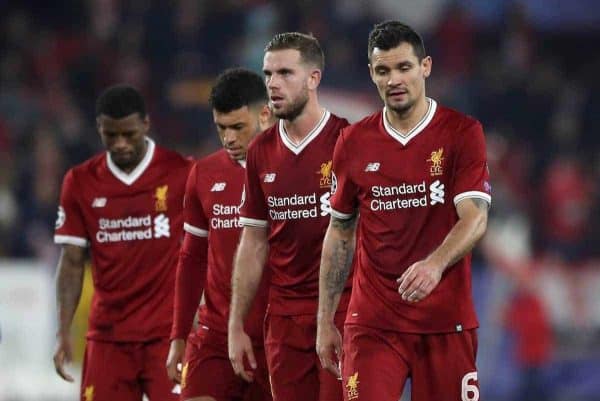 Each of those 11 goals came when the Reds were already leading, and bar Mohamed Salah's first goal in November's 3-0 win away to Stoke City, in the 77th minute, each came with at least a two-goal lead already established.
The Reds' six goals in the final five minutes of normal time all came when they were well in control: most notably with late doubles in the 7-0 wins over Maribor and Spartak Moscow.
When Liverpool are flying, they are capable of racking up weighty tallies, but when they are under the cosh or struggling to break sides down, they often fail.
Remarkably, in 2017, the Reds are the only side of the Premier League's big six to not come back to snatch victory from the jaws of a draw or defeat in the final 15 minutes of a game.
United (four), Spurs (five), Arsenal (seven), Chelsea (seven) and City (eight) are all considerably more clinical in the closing stages.
Liverpool latest 'winning goal' (ie. the difference-maker, regardless of the final scoreline) this season was not even scored by one of Klopp's players.
That was Havard Nordtveit's own goal in the 2-1 victory over Hoffenheim in August, coming in the 74th minute; the latest by a Liverpool player was Mane's against Palace in the same month (73′).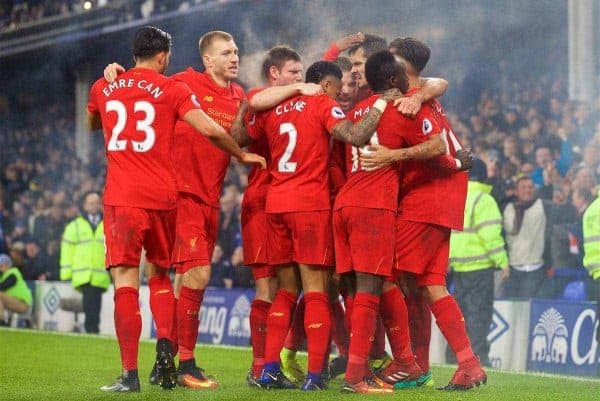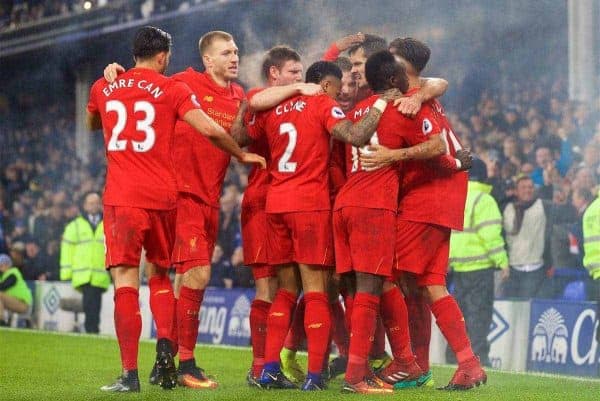 This isn't a new problem, however, with the last season the Reds scored regularly in the final 15 minutes of a game coming under Rafa Benitez in 2008/09.
That campaign, Liverpool scored 36 of their 106 goals (34%) after the 75th minute; in the following nine seasons their rate of late strikes has not risen above 28.4 percent, and was as low as 13 percent last term.
The last late winner the Reds have scored was Mane's defiant effort in the 94th minute of last season's Merseyside derby at Goodison Park.
They have only scored six other winning goals after the 75th minute since Klopp took charge.
Those came from Adam Lallana vs. Norwich City (90+5′), Christian Benteke vs. Palace (90+6′), Dejan Lovren vs. Borussia Dortmund (90+1′), James Milner vs. Swansea (84′) and Sunderland (90+1), and Divock Origi vs. Leeds United (76′).
Lovren's iconic header on 91 minutes in the Europa League quarter-final second-leg victory at home to Dortmund serves as the shining exception to the rule, but too often Liverpool are sluggish late on.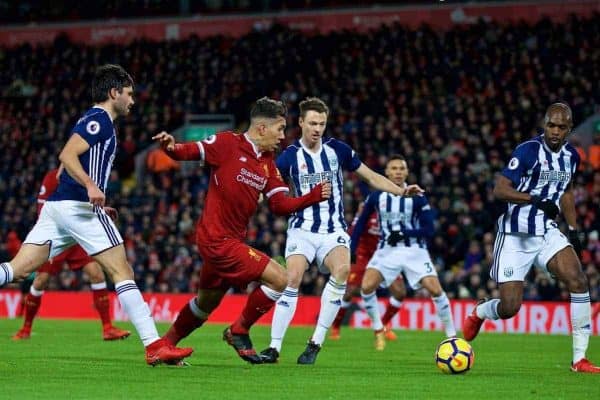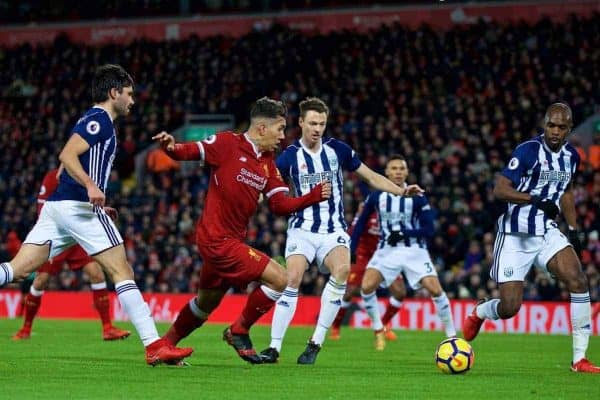 This could be due to myriad reasons, with the failure to find the back of the net in Wednesday night's draw with West Brom arguably due to the away side's frustrating approach, camping 11 men behind the ball throughout.
This resulted in an increasingly staid, unimaginative approach from the Reds, while West Brom slowly grew into the game; they were more settled in their defensive structure, and therefore more difficult to break down.
Another key issue raised in the aftermath of the Reds' midweek stalemate was Klopp's well-known reluctance to utilise his substitutes until the latter stages of the game.
Solanke was one of the German's first two changes on the night, also sending on Alex Oxlade-Chamberlain in place of Georginio Wijnaldum, but the pair were given just 14 minutes.
Joe Gomez then replaced Trent Alexander-Arnold in the 80th minute, and given it was the 20-year-old's cross that led to Solanke's disallowed goal, it arguably highlights the virtue of earlier changes.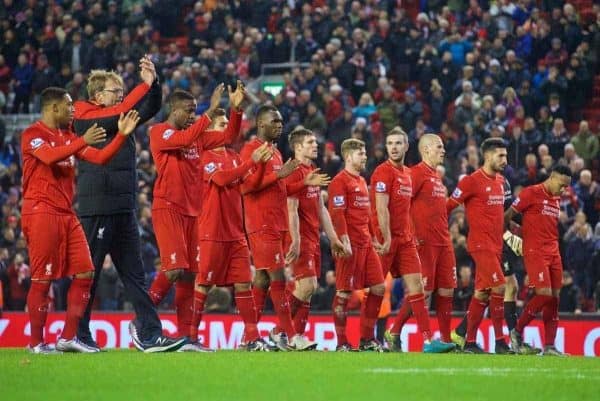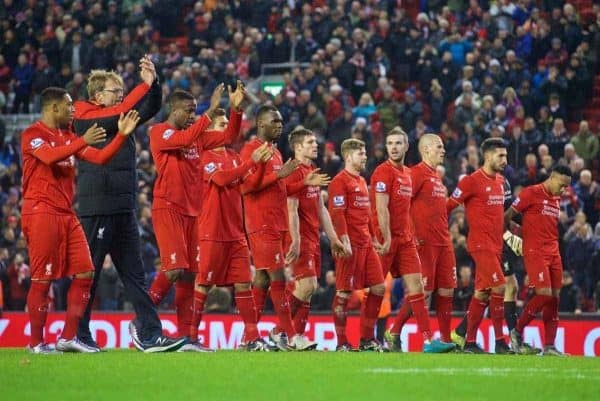 Perhaps the biggest contributor to Liverpool's lack of late goals is the demise of the famous Anfield atmosphere.
Klopp routinely calls for supporters to create a "special atmosphere" in the Reds' home ground, but this is too often reactive rather than proactive.
Wednesday night was played to a backdrop of indifference, with the 54,243 in attendance sporadic in their vocal support, and as the game wore on, the frustration mounted.
This came exactly two years after Klopp hailed the "best atmosphere since I've been here," following Origi's 96th-minute equaliser in a 2-2 draw against the same opposition, at the same stadium.
That goal sparked Anfield further into life, roaring "attack, attack, attack" at a resurgent Liverpool, and while they ultimately settled for a share of the points, Klopp was awed by the reception.
"People were disappointed or frustrated but they didn't let us feel it," he gushed. "They saw the lads tried everything."
Klopp led his side over to the Kop at full-time in a salute customary from his time with Dortmund, and while it was largely ridiculed, the hope was the backing would remain.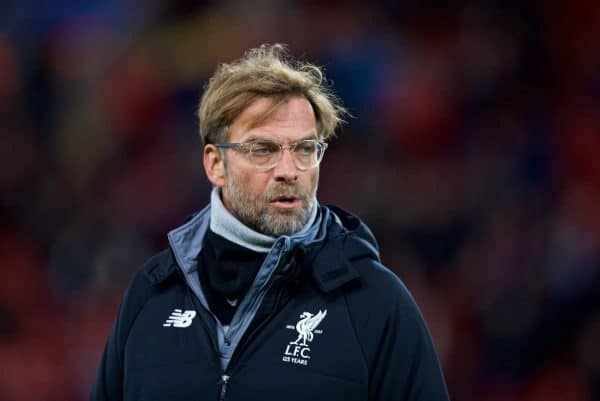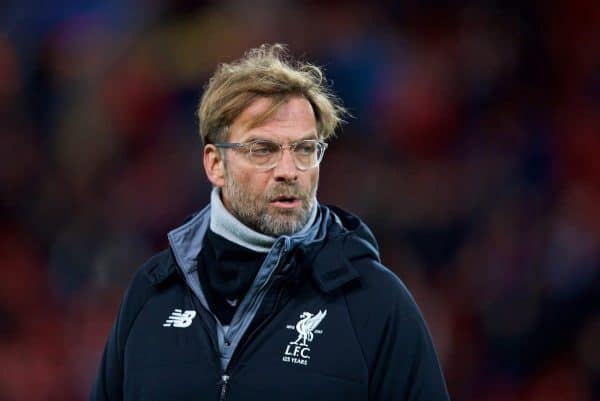 Instead, it has faded, and though Klopp would have been remiss to expect the same support as he enjoyed in Germany given the differences in footballing cultures, it is certainly telling.
That buoyant 2-2 draw back in 2015 left Liverpool ninth in the table; Wednesday's deflating 0-0 saw them into fifth, level on points with fourth-placed Spurs.
It is difficult to ascertain whether a drop-off in atmosphere from supporters both home and away is the main issue behind the Reds' lack of decisive, late goals, but it is certainly a contributing factor.
Nevertheless, this is unlikely to change any time soon, and it is a problem also faced by the likes of City, Arsenal, United and Chelsea.
Liverpool can be one of Europe's most effervescent attacking forces, and this season's high-scoring victories are proof of that.
But there is also a lack of late cutting edge that needs addressing if they are to foster the grit needed to enjoy long-term success.