Steven Scragg doesn't do "Derby Belly" but he always finds it unsettling, when we're up against a manager with a massive head, and a propensity for "meat and potato football."
I thought the Everton of Sam Allardyce were going to give us a deceptive test.
The concept of the awkward "meat and potato football" exponent, and his assistant with the inside line on all our strengths and weaknesses, arriving at Anfield to make life difficult for us.
All our difficulties proved to be self-inflicted.
Anyone with any vested interest in Everton had to have felt like they'd won the lottery in walking away from the Merseyside derby with a point.
I know I felt incredulous about it.
Seething about the starting line up?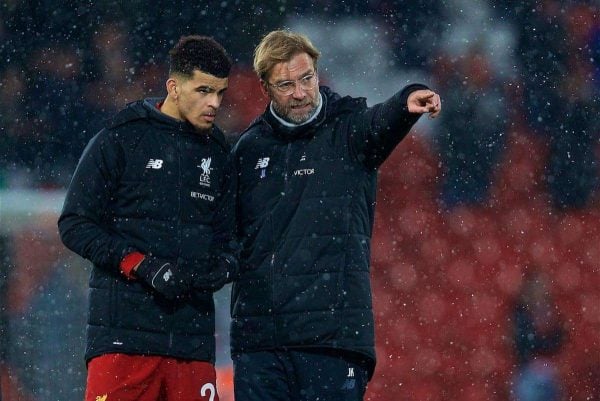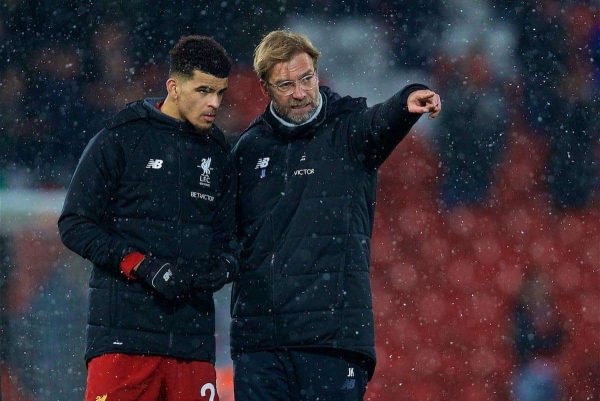 If you read my post-match ramblings on a regular basis, then you shouldn't be surprised by the continued eyebrow-raising starting lineups.
Jurgen Klopp is adamant that a repeat of our January and February capitulation of last season isn't made this time around.
Team management is the current buzz-phrase. I hate buzz-phrases. Everything a manager does is team management. It's more a case of delegation at the minute.
'Tis the season for player delegation.
Tra, la, la, la, la. La, la, la, la.
There is a defined strategy to plotting a path through 'the festive season' and while it is unsettling to see Philippe Coutinho and Roberto Firmino on the bench, it is a necessary side-effect to a demanding fixture list.
If we win, as we should have done, then the starting line-up is a non-question.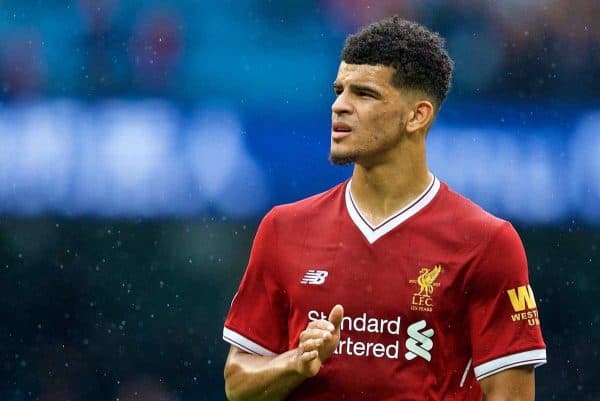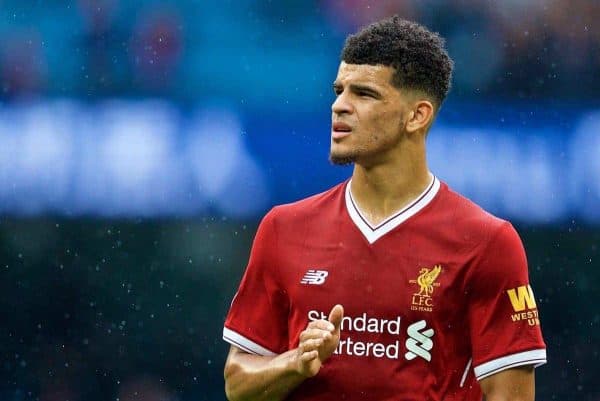 Regardless, Dominic Solanke was the biggest surprise in this one.
While I've previously stated that he deserved another start during December, I felt it was brave of Klopp to throw him into the derby.
He proved an able conduit for the ball as it was moved around, in a collective bid to find the gaps in the Everton defensive blanket.
Upon his next appearance, I'd like to see some clear-cut chances fall Solanke's way.
The Jordan Henderson conundrum rumbles on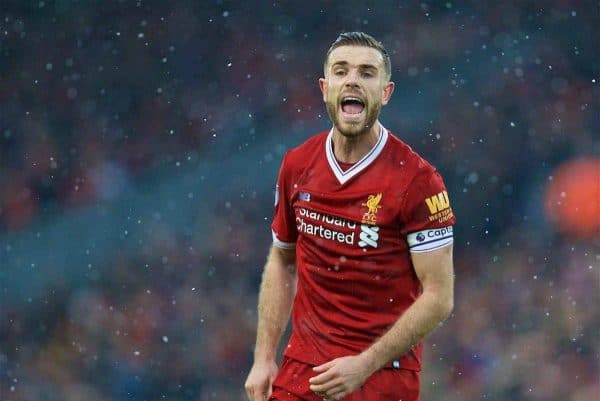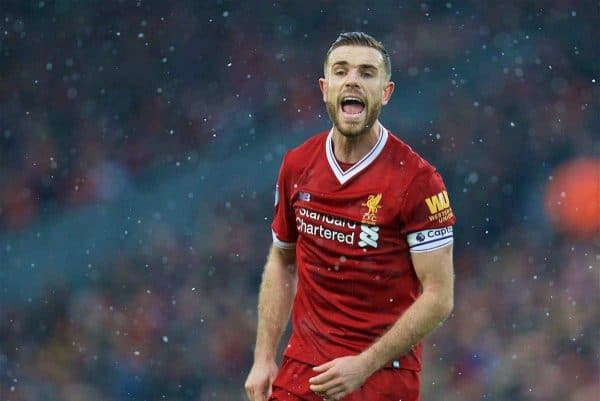 The most polarising midfielder to have clocked up a significant number of games in a Liverpool shirt since Jamie Redknapp.
People really need to stop comparing him to Steven Gerrard. Henderson is no Gerrard. There never will be another Gerrard.
Compare him to Redknapp all you like, however.
Not quite as talented as Redknapp could be, but conversely not as light and fluffy.
His detractors will always jump on him at the first sign of an off day, while his advocates are never going to feel passionately for him enough to leap to his defence, as if a loved one has been slandered.
I thought that Alex Oxlade-Chamberlain played well. A game in place of Henderson might be worth a go.
Pleasing passing performance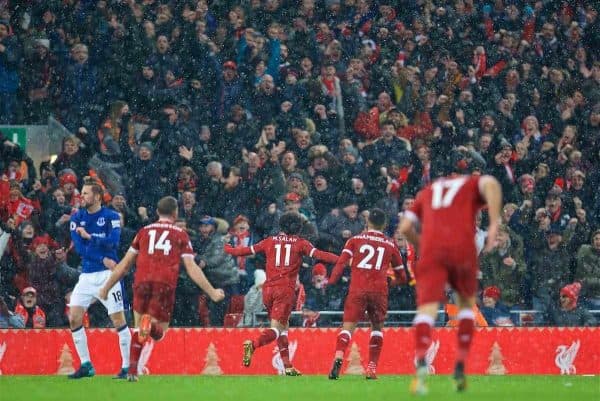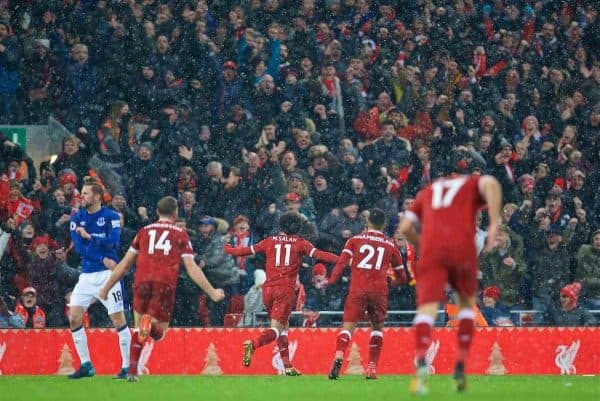 We moved the ball around well, and created chances against what was, to all intents and purposes, defensive strangulation.
Two stringent banks of four to pick our way through, offered no surprises, and given the eventual outcome of the game, it would be all too easy to turn on ourselves.
After an opening 35 minutes of trying to circumnavigate a way through the dense forest of blue-shirted obstacles, Mohamed Salah's signature opener should have been the springboard to a comfortable victory.
Sadio Mane has to square, or score with that opportunity just before half time.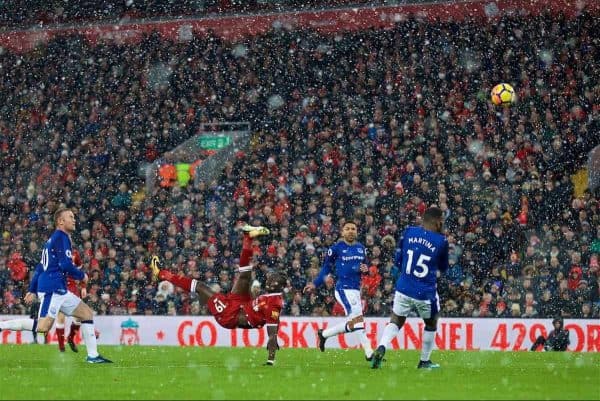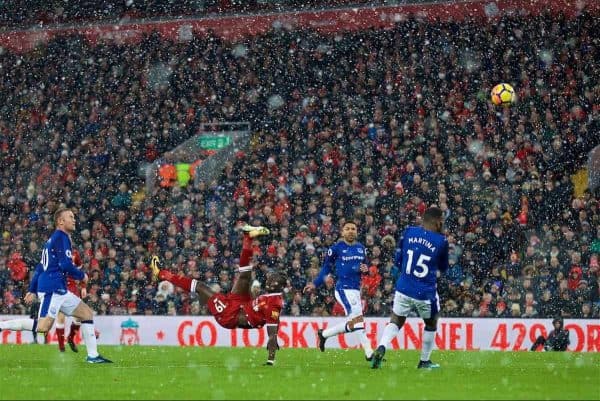 Salah headed one wide of the far post shortly after the restart when it was arguably easier to score.
The impressive Joe Gomez put a free header over the bar when he could see the whites of Jordan Pickford's eyes.
Firmino wasn't a million miles away from a chance that rushed past his outstretched leg at the back post after his introduction.
Had we been 3-0 up after 50 minutes, Everton would have had no cause for complaint whatsoever.
1-0 down, and still Everton opted for a tactic of "we hold what we have."
I've seen a lot of Merseyside derbies, I've seen us dismantle our blue cousins to the tune of 3-0, 4-0 and 5-0, yet this was a pretty unique one.
I'm not overly certain that I've seen a worse Everton side than the one which surfaced on Sunday. At times, they could barely string three passes together, or even keep the ball on the pitch.
No arguments on the penalty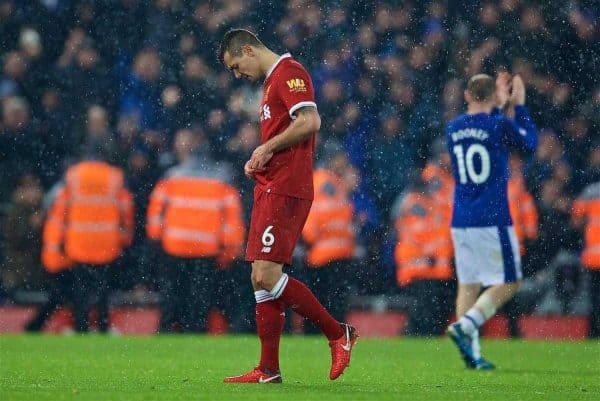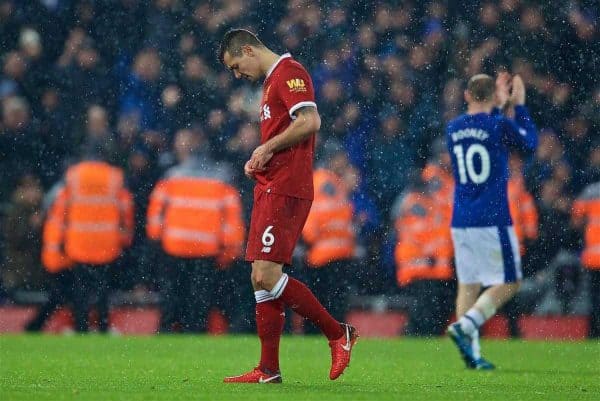 Dejan Lovren was clumsy. Bump together with an opponent in the penalty area in a needless manner, and you are going to give away a spot-kick.
Klopp's after-match frustrations were entirely understandable, but kicking-off over the awarding of the penalty was wrong.
It may have been a bit soft, but it is totally within the 'anti-spirit' of the modern-day game. Lament it all you like, and I do, but you can't be physical like that in the penalty area.
Dominic Calvert-Lewin is heading across the penalty area and away from goal. Why make contact?
At 1-0, Everton were always in danger of summoning up an opportunity of their own. As the game wore on, it became increasingly obvious that they would require a helping hand in doing that.
The way the Everton fans celebrated a second-half corner confirmed that.
The Lovren brain-fart strikes again, and of course, it had to be Wayne Rooney didn't it?
Surely a game at centre-back beckons soon for Gomez.
The therapy starts with West Brom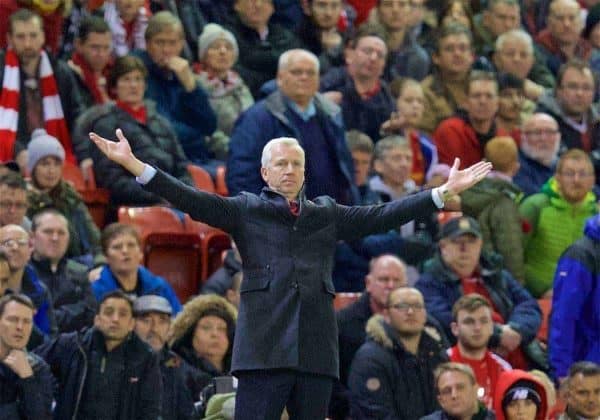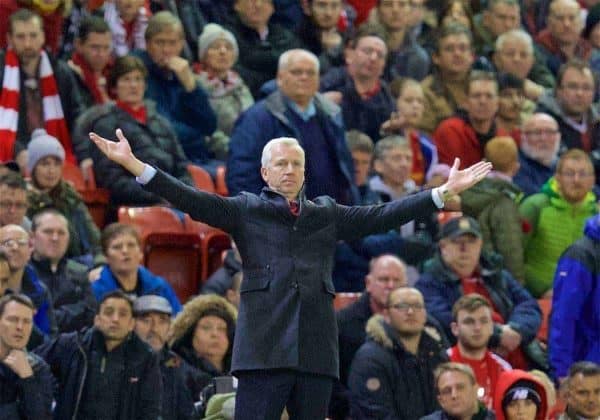 The hope is that it will be a successful session. Another awkwardly anti-football English manager awaits, in the shape of Alan Pardew.
Just go out there and score lots of goals.
Beyond West Brom we head to Bournemouth, the scene of one of the biggest crimes of last season, and then to Arsenal for that Friday night fixture.
Then we get to switch off until Boxing Day.
Within those next three games however, don't be surprised if we look more at ease against Arsenal than we do against West Brom and Bournemouth.