Liverpool were in emphatic form as they steamrollered Brighton to a 5-1 away victory on Saturday, extending their unbeaten run to eight games.
Roberto Firmino scored a brace and Emre Can and Philippe Coutinho both got themselves on the scoresheet in an impressive showing on the south coast.
Two Brighton players still found the net despite a dominant display from the visitors, but unfortunately Glenn Murray's second-half penalty was cancelled out by a Lewis Dunk own goal.
Man United's 3-1 win over Arsenal and Tottenham's 1-1 draw with Watford ensure Liverpool end the weekend fourth in the Premier League.
But what else can Klopp take from the Amex Stadium, in terms of both positives and negatives?
This is Anfield regular Jack Lusby (@jacklusby_) and supporters Imani Williams (@LFCConnecticut) and Chin Yu Xun (@footyyuxun) gave their thoughts on the good, the bad and Klopp's approach to rotation.
The good…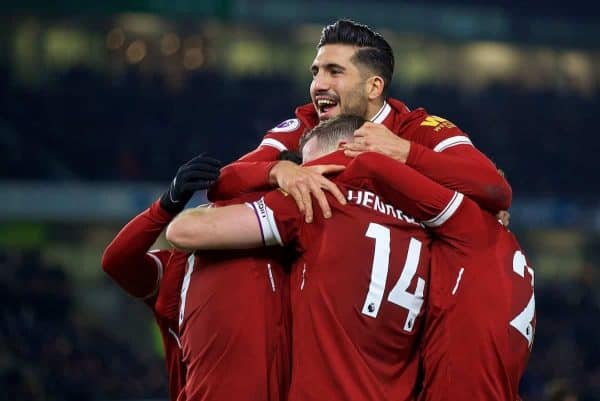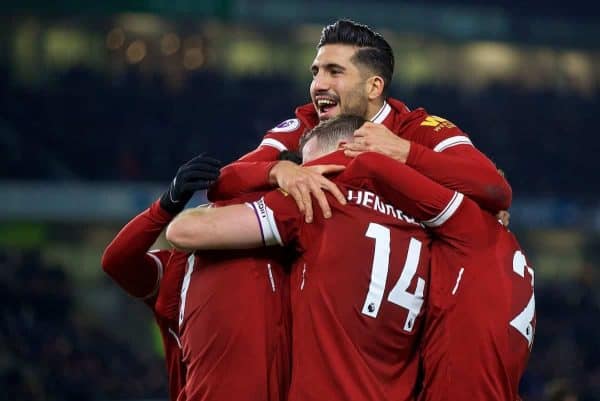 JACK: Playing eight times in 29 days in December is a ridiculous challenge and it was therefore essential that we kicked off with a win.
Doing so against an impressive Brighton outfit, in such a dominant, composed manner, is hugely encouraging.
There's been a seismic shift in the Reds' approach to games against so-called 'lesser' sides this season, and once again this was on show at the Amex: they were controlling, not hopeful.
We all know how devastating Klopp's forwards can be, but I think the biggest positive to stem from this win was how the manager took charge of the contest from the offset.
It was his setup, and his tactical tweaks both before the game and during, that prompted such a comprehensive win.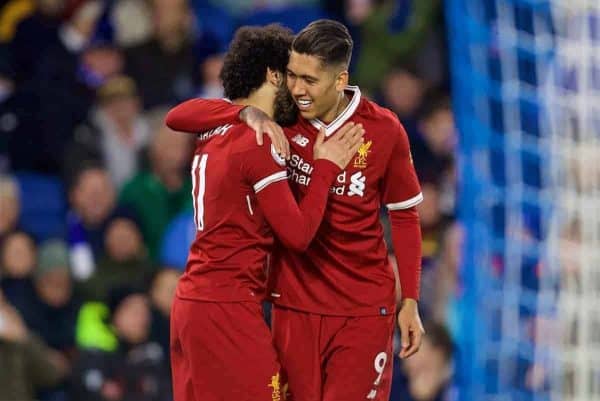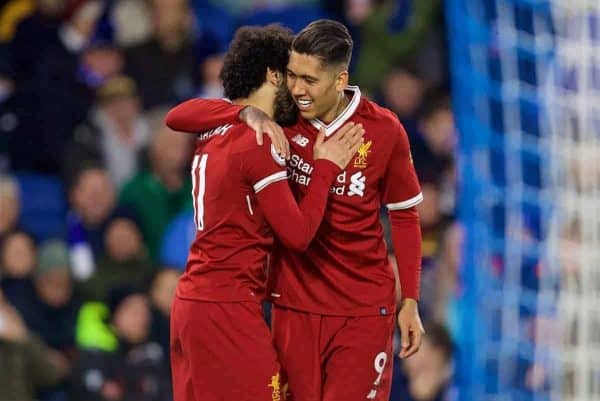 IMANI: The play of Liverpool's front three with Coutinho, Firmino and Salah was outstanding again.
All four up front are almost telepathic with their communication and quickness, incredible first touch and fantastic work rate.
Along with Mane, there's a new Fab Four on Merseyside, this time in the form of Afro-Brazilian heavy-metal football lighting up the league with stunning goals every week.
Robertson came into the side for the first time in what seems like forever, put in a great performance—high work rate and hungry to go after every ball, which is what you love to see from a young player.
Trent was also great. Milner and Can have to be credited for once again playing wherever the boss has asked with no complaints. A professional performance from all the lads. Dominant.
YU XUN: As Imani said the front three were absolutely devastating. It was great to see Coutinho running the show after two forgettable performances previously.
And while Salah didn't had the best of games this time round, it's heartening to see others like Bobby and Coutinho take up the mantle.
It's a testament to the quality that our front line possess, all with Mane on the bench!
The bad…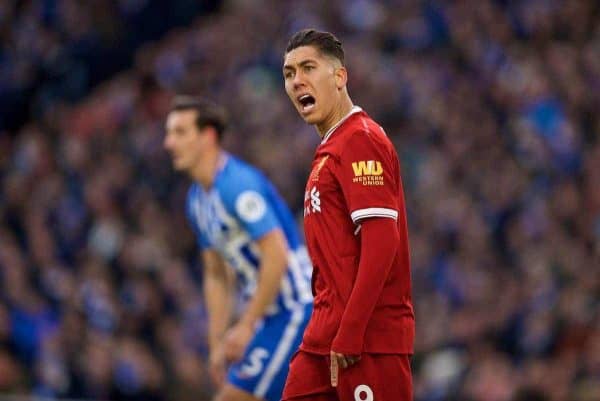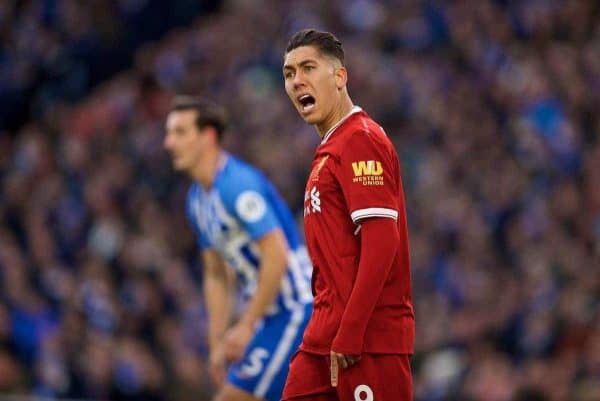 JACK: It's very difficult to pick out any negatives after such a performance, so I'm going to go for the penalty call, which marred an otherwise outstanding trip south.
It seemed like Graham Scott was looking to make an example of Henderson after an early tussle with Shane Duffy, and as soon as the Brighton centre-back went to ground he had the 'evidence' he needed.
Clearly Scott wasn't going out to sabotage Liverpool's afternoon, but I feel like it was more a statement decision than one a nudge into Duffy's back merited.
IMANI: Nothing bad you can really say about a 5-1 win away from home with a back three that consisted of two midfielders.
The only splinter is perhaps that it is Brighton, a newly promoted side, and the performance can't be indicative of our defensive issues being solved.
The tactics would have been extremely high-risk vs. better opposition, but one of Klopp's greatest strengths as a manager is his faith in his players—and he showed it again today.
Nitpicking: Henderson's performance again left a lot to be desired—particularly, when he was screaming at Coutinho and Firmino at certain points in the first half.
I'm not sure either of those players need footballing advice from him about where to pass the ball and run.
With that said, the penalty was not Henderson's fault at all and was one of the softest ones you'll ever see given in the Premier League. No one should be having a go at him for that.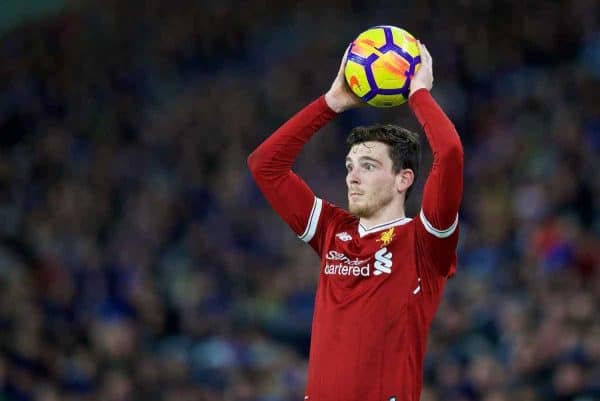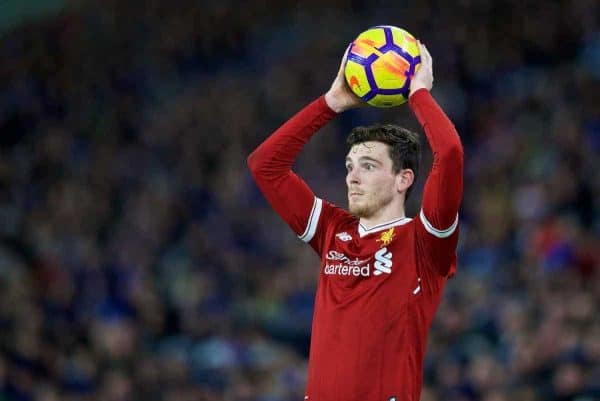 YU XUN: Obviously, it was a bit disappointing not to come away with a clean sheet after such a dominant performance.
Like Jack says, it was a pretty soft penalty to concede and Henderson should rightly feel aggrieved for being penalised harshly by Scott.
May be a bit harsh but I disagree with Imani and was a bit disappointed with Robertson.
Didn't do anything wrong but was expecting crosses of similar standard to the ones shown in his first few outings, would've been useful in breaking down an initially stubborn Brighton defence.
Thoughts on Klopp's rotation?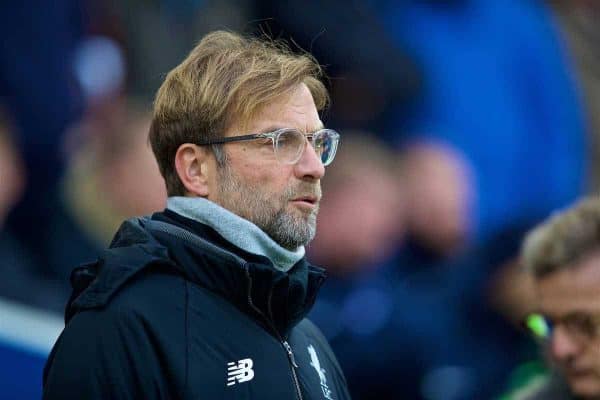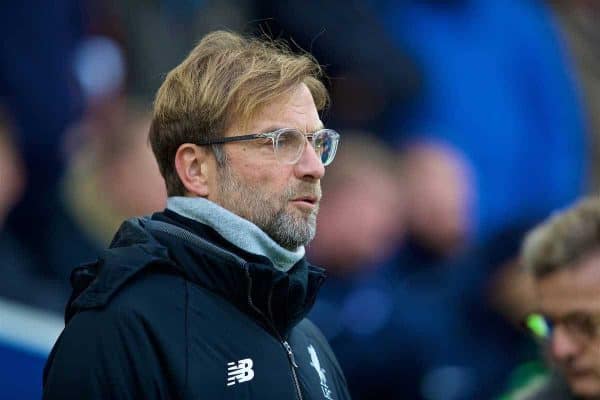 JACK: It's been near-perfect so far, and I think Coutinho's star turn at the Amex is proof of that.
Coutinho didn't play a minute against Stoke in midweek, and produced one of his greatest-ever performances days later, clearly revitalised after a short rest.
It will be interesting to see how Mane responds against Spartak Moscow on Wednesday night, after spending the afternoon on the substitutes' bench in Brighton.
Klopp has been so bold with his changes—five against Chelsea, six against Stoke and six against Brighton—and his ability to change systems and retain consistency is hugely commendable.
IMANI: It's a luxury to be able to finally rotate without losing quality! Almost as amazing as how the attitude of Liverpool fans has changed about rotation over the years.
People hated when Benitez did it, but he was perhaps ahead of his time.
Rotation is essential for a player's fitness, especially when juggling a three or four competition season as we enter the crowded holiday fixture list.
The matches from now until February will really make or break this season. Over the last two years, Liverpool have suffered a lot of crippling muscle injuries at crucial points.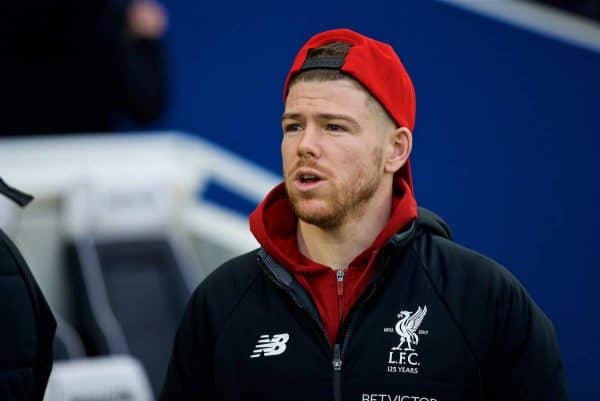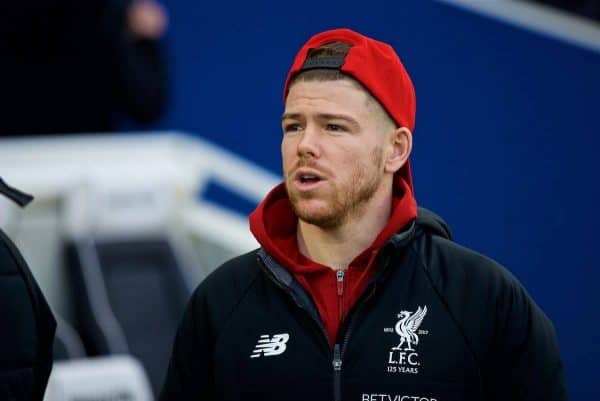 Rotation is essential for giving players the rest they need so they can recover from the knocks and fatigue that comes, for example, from playing three games in eight days.
Our front four has strengthened, but now we need to add two more centre-backs, and a designated defensive midfielder to give us greater ability to adapt to tactics and adjust in case of injury.
YU XUN: Absolutely spot on. Illness and injury may have forced his hand with regards to the back line but he made the correct calls in midfield and attack.
With one eye on the game against Spartak Moscow, it made sense to rest key players like Mane to keep them fresh for Wednesday.
He was rewarded handsomely with a solid performance at the back and a resounding victory.