With Simon Mignolet again at fault in Liverpool's disappointing 3-3 draw with Arsenal on Friday, Jurgen Klopp's first-choice goalkeeper continues to fail.
The Reds were two goals up and cruising when Alexis Sanchez capitalised on Joe Gomez's error to claw one back at the Emirates.
Sanchez's impudent effort squeezed under Mignolet to give Arsenal hope, lifting the crowd, but the Belgian was hardly at fault as the deficit was reduced.
Minutes later, it was a much different story: with Granit Xhaka lining up a piledriver from range, Mignolet's attempt at stopping the Gunners' equaliser was limp.
Leading with one hand when two would have certainly pushed Xhaka's strike over the bar, Mignolet gave Arsenal a lifeline, before Mesut Ozil put the hosts ahead straight after.
Liverpool went on to level late on through Roberto Firmino, but while Klopp moved to defend Mignolet after the game, his culpability was clear.
And in his 17th league outing of the campaign, the 29-year-old brought his tally of saves to 23, the same number of goals he has conceded so far.
Comparing his record of saves, goals conceded and his average ratio of the two with every other Premier League goalkeeper to make 10 or more appearances this season, he ranks bottom:
Seven goalkeepers have conceded fewer goals than Mignolet, but none have made fewer saves.
No stopper in the Premier League's top six has averaged below 1.7 saves per goal, with Man United's David de Gea particularly impressive, with an average of 5.08.
Only Burnley's Nick Pope (5.63) averages more, with this largely due to the Clarets conceding the most shots per game on average in the Premier League (16.2).
City are the only side to concede fewer shots on goal per game (6.2) than Liverpool (7.6), yet Pep Guardiola's new No. 1, Ederson, has averaged considerably more saves per goal (2.08) than Mignolet (one).
And Chelsea's Thibaut Courtois is similarly impressive: Mignolet's compatriot has made more saves than Ederson, but has produced a higher average of saves per goal (2.14).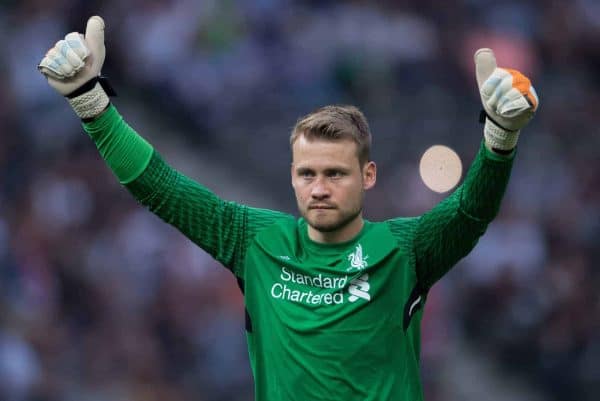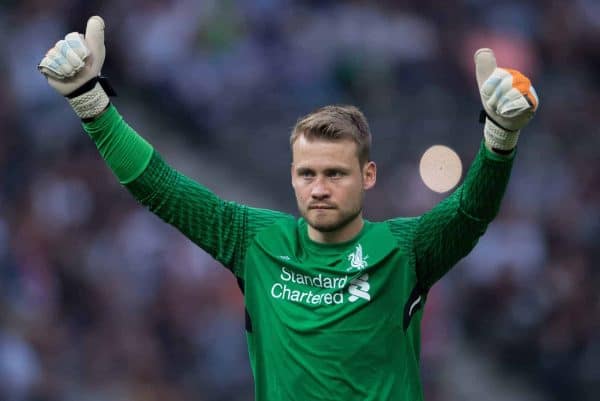 Though it is clearly a smaller sample size, Mignolet is averaging the fewest saves per goals conceded in any of his five seasons with Liverpool so far:


And, tragically, even his highest output, 1.56 saves per goal in 2014/15, is lower than all but five goalkeepers to have made 10 or more appearances in the English top flight this season.
It is significantly lower than the averages of De Gea, Courtois and Ederson; clearly the top stoppers in the Premier League.
Speaking after the game, Sky Sports pundits Jamie Carragher and Gary Neville agreed that Mignolet needs to be replaced to "challenge the top sides."
Ederson was held up as the key example, with City's failed experiment with Claudio Bravo compared to Klopp's signing of Karius.
The German, incidentally, has two clean sheets in two league games this season, and for now it may be wise to restore Karius to the starting lineup to avoid Mignolet's mediocrity.