Liverpool CEO Peter Moore has stressed Jurgen Klopp has funds to make signings in January, while he remains unclear on Philippe Coutinho's future.
The Reds spent £79.9 million on Andrew Robertson, Alex Oxlade-Chamberlain and Mohamed Salah last summer, while a tribunal is set to determine the fee paid to Chelsea for Dominic Solanke.
Furthermore, £55 million was spent to sign Naby Keita from RB Leipzig next summer.
But there are still areas of the squad that need improving, most notably at centre-back, with the failure to bring Virgil van Dijk to Anfield from Southampton a major frustration of the last transfer window.
Speaking to Sky Sports on Friday morning, Moore insisted Klopp will have the backing he requires to strengthen in January.
"The club continues to look at acquisitions that will strengthen the squad [in January]," he explained.
"When I think about what this squad looked like in 2010 when FSG acquired the club, and where we look today, particularly when I look at the bench, I think the squad is in great shape.
"But ownership is committed to Jurgen, and to Michael Edwards: if they want the funds, it's there."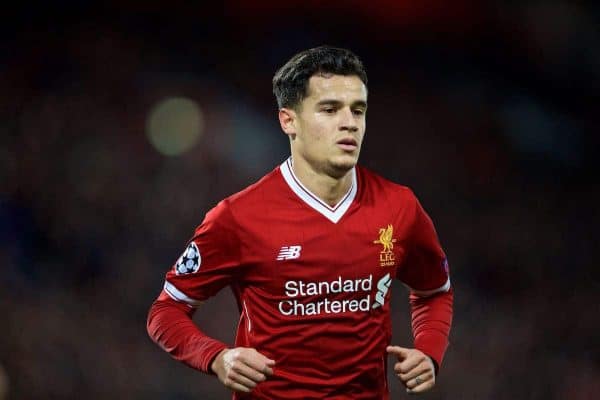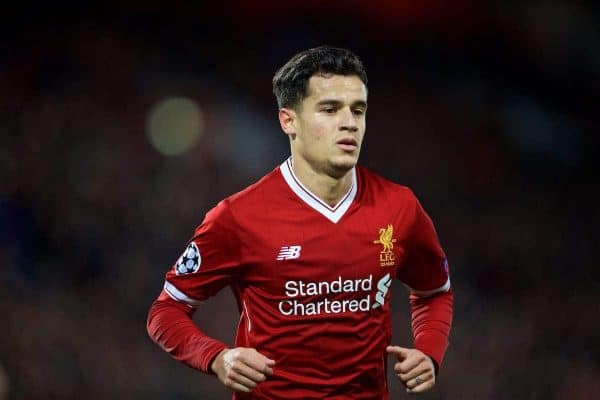 While the focus will clearly be on incomings ahead of the winter window, there are still question marks over the immediate future of creative talisman Coutinho.
The Brazilian scored a hat-trick in the Reds' 7-0 win over Spartak Moscow in the Champions League in midweek, but cast doubts over staying on Merseyside when speaking after the game.
And Moore could not confirm that Coutinho would remain a Liverpool player beyond next month.
"We made one statement [in August] that the player is not for sale," he said.
"Every day you see stories emanate from Spain or wherever, that Barcelona, or whomever, are coming back for Coutinho.
"I saw a player who was delighted to score a hat-trick for his club in front of 54,000 delighted fans on Wednesday night.
"The focus is on Sunday, then we've got West Brom. It's all about Philippe on the pitch right now and nothing I can say is going to add to that.
"As far as I am concerned, the squad we have right now is the squad we are going to go into January with.
"And I do not have a crystal ball, so I do not know what is going to happen.
"But Philippe Coutinho is a dedicated, intense Liverpool player right now that is delivering."