Everton fan Dave Downie isn't confident about his side's chances at Anfield this weekend, but does feel Liverpool have bad days in them.
Sunday afternoon sees the latest chapter in the Merseyside derby unfold, as the Reds and their local rivals meet for the 229th time in history.
Jurgen Klopp's side are undisputed favourites going into the game, but with Sam Allardyce winning his first game in charge at Goodison Park last weekend, can he mastermind a positive result at Anfield?
It promises to be a typically nervy affair, full of passion and controversy, and one of set of supporters could well be over the moon come Sunday evening.
Ahead of the game, we had a word with Dave (@daviddownie17), Everton fan and owner of 'The Blue Room' podcast, to get his thoughts on both sides' seasons and the weekend clash.
It's been a dramatic season at Everton so far – what have you made of it all? 
It's difficult to find any words that do this season justice in regards to what has happened at Everton.
For most of it I've stood and observed open-mouthed at what's gone on at almost every single level of the club. We're used to false dawns at Everton, as they seem to have come along on a regular basis in recent years, but the way in which the summer up to the present day has transpired, this has to be the biggest by a considerable distance.
The developing apathy on the pitch has been reflected by some amateurish decisions off it, with many questions being asked about who actually makes the decisions at Goodison Park: the new major shareholder Farhad Moshiri, or the old guard of Bill Kenwright et al.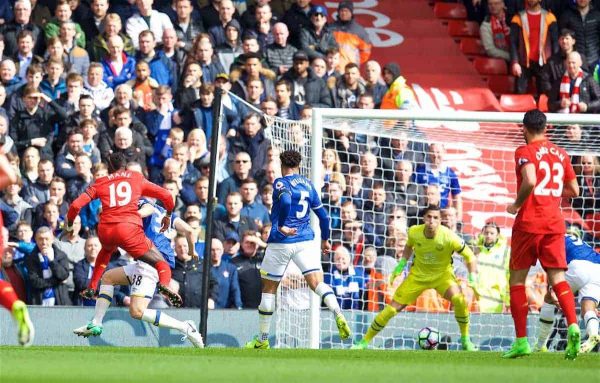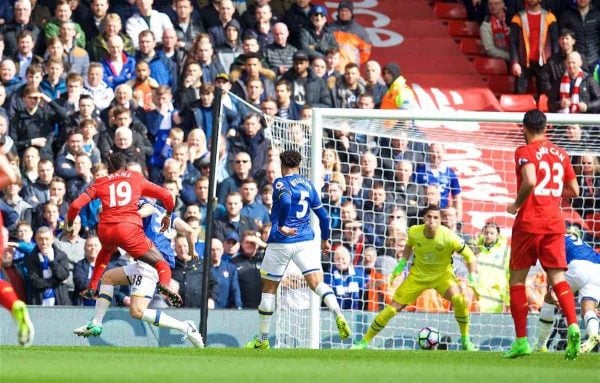 The disparity at boardroom level has only served to perpetuate what has come to pass in a bleak 20-odd games so far where no first eleven has been selected in consecutive matches (up until the last two).
The incompetence from the club's hierarchy to management has been laughable at times – whether it's Moshiri using Jim White as his own personal communications or Ronald Koeman playing our only striker at right-wing back, there's been a calamitous trail of destruction that nobody could have predicted just over three months ago, and that's before we get to the remarkable appointment of Sam Allardyce.
What exactly went wrong with Ronald Koeman, after what looked like a positive summer?
I think many fans would tell you it was the lack of striking options the club ended up with following the sale of Romelu Lukaku.
Whilst that was criminal in itself, Koeman's stubbornness and inability to establish any sort of identity with his squad was his ultimate undoing.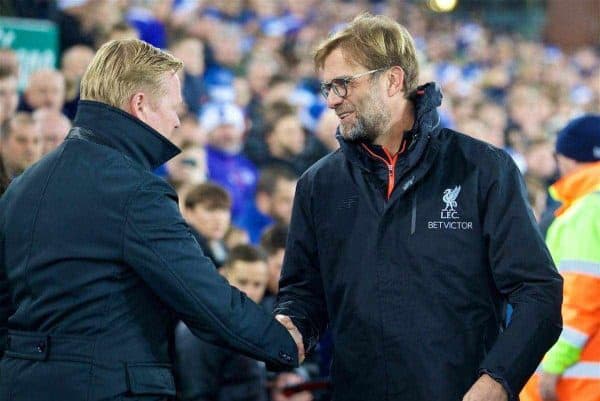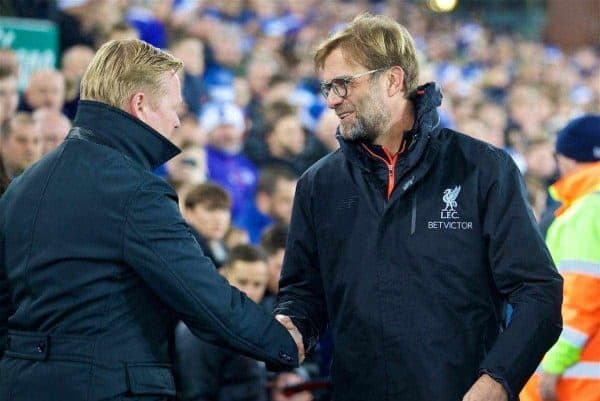 Admittedly, I think many of us understandably got carried away with the money spent as it was unprecedented for Everton, certainly in my lifetime.
It's clear with the benefit of hindsight that Koeman and Steve Walsh didn't base their strategy on the necessity to fill the positions we were desperately lacking in.
How happy are you with the appointment of Sam Allardyce? Disappointed or quietly hopeful?
I feel numb to it, to be honest. I think when you're in the predicament Everton were in before the last couple of games then it's inevitable that he is going to be the kind of manager you're linked with.
Quite clearly, the remit is to keep Everton in the Premier League, but given the back-to back-victories, the situation looks a lot brighter already.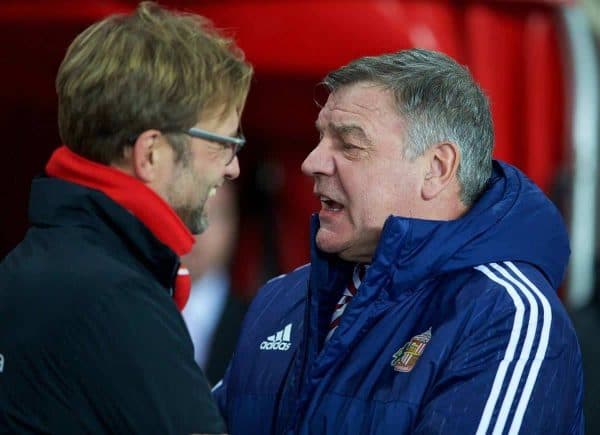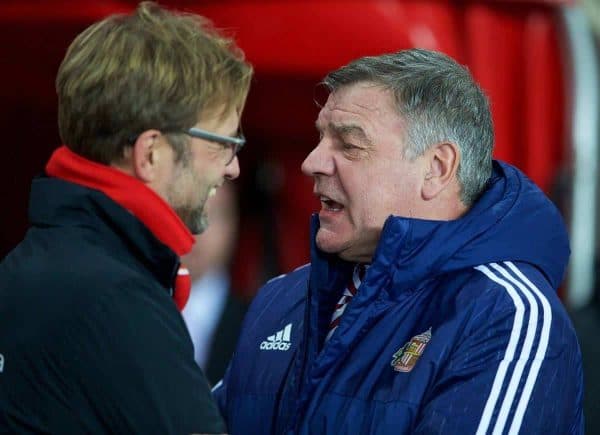 With that in mind, Allardyce is in a unique position in that he isn't fighting the same hopeless-looking battle he's been accustomed to when taking up a new job.
I am hopeful he sees this as the opportunity it is and not just one final (very hefty) pay day. It is a chance for him to distance himself from a largely negative stereotype that he's embraced at times during his career.
Who have been Everton's three best players so far this season, and why?
This is such a difficult question, given how awful the season has been so far, but here we go……
Jordan Pickford: The young keeper has been the difference between Everton just about keeping their head above water this season and them being cut adrift in the bottom three.
Dominic Calvert-Lewin: A bright young talent burdened with the task of a seasoned journeyman at times. Koeman opted to play him in positions as ridiculous as right-wing back, and on the occasions he has been given a central striking role, he's worked tirelessly and impressed.
When played as a striker, he has seldom received support or service and usually plays on his own, so it's hard to pass judgement on his pedigree as a goalscorer.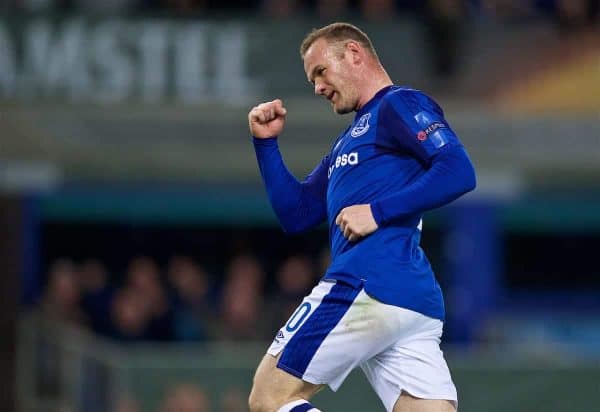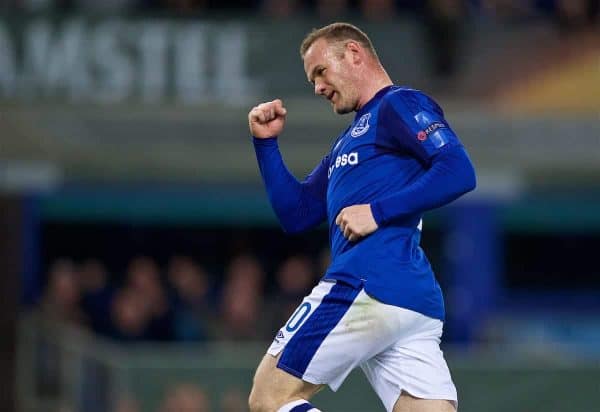 Wayne Rooney: Might seem a strange choice to some of you readers, but he id the club's top goalscorer and in much the same way as Pickford, he has provided some crucial moments of brilliance that would have otherwise seen the club in an even worse state than when Allardyce took over.
What have you made of Liverpool's 2017/18 campaign to date?
I would personally be pulling what's left of my hair out if I was a Liverpool fan in general.
The attacking prowess of the side is scintillating and as good as I've seen it in my lifetime, but it is often held back by individual errors and some average-looking midfielders.
The current run of form has been outstanding and it doesn't bode well for Everton looking ahead to Sunday, but you always get the sense Liverpool are susceptible to shooting themselves in the foot.
If you could put one Reds player in the Everton team, who would it be, and why?
Again this might surprise people, but I would choose Roberto Firmino.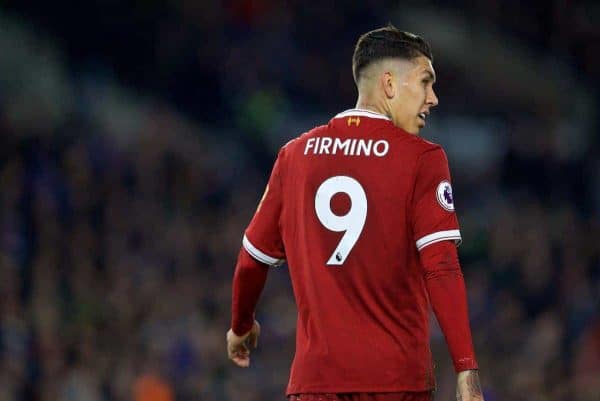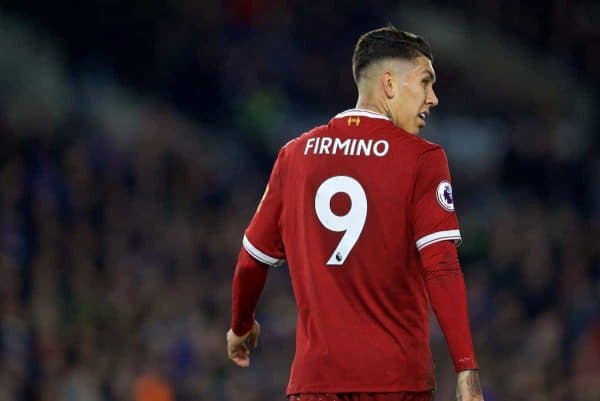 I think his movement and ability to make space for the likes of Sadio Mane and Mohamed Salah, coupled with his versatility, would serve Everton well.
Looking ahead to Saturday's game, where do you see the key battles taking place at Anfield? 
I see the key battles being at full-back for Everton.
I think the width and pace of Liverpool will be a massive challenge for Jonjoe Kenny and Cuco Martina. We will undoubtedly sit deep so I think the ball will be repeatedly shifted out wide.
If either of those two fail to stop their wingers getting in behind, I fear it could be a very long afternoon.
Finally, hit me with your prediction and how you think the game will pan out…
Shamelessly sitting deep and inviting pressure for the bulk of the game, Allardyce will come for a point on Sunday, with any goal threat coming from set-pieces on the rare occasions we get forward.

An early goal would be catastrophic for Everton, as they will be picked off should we have to push forward.
I think we will nick a goal, but I am petrified of having to defend for most of the game. The optimist in me says 1-1, but I think Liverpool could well have too much.
Strangely though, I think Allardyce will do better at Anfield than some of his predecessors. That's not a difficult task, admittedly.