Liverpool relinquished a two-goal lead in typical mistake-ridden fashion as they were held to a 3-3 Premier League draw away to Arsenal on Friday.
Arsenal 3-3 Liverpool
Premier League, Emirates Stadium
December 22, 2017
Goals: Sanchez 53′, Xhaka 56′, Ozil 58′; Coutinho 26′, Salah 52′, Firmino 71′
---
Mignolet's Mistake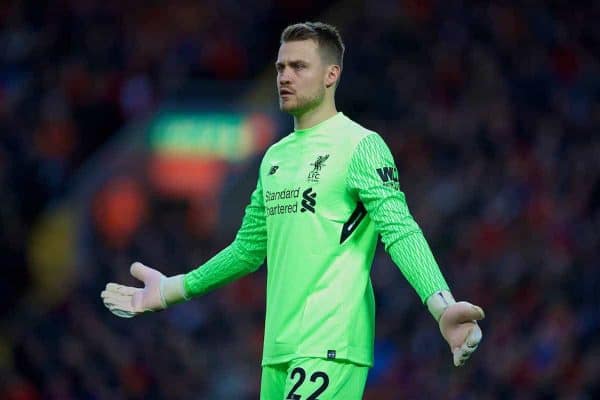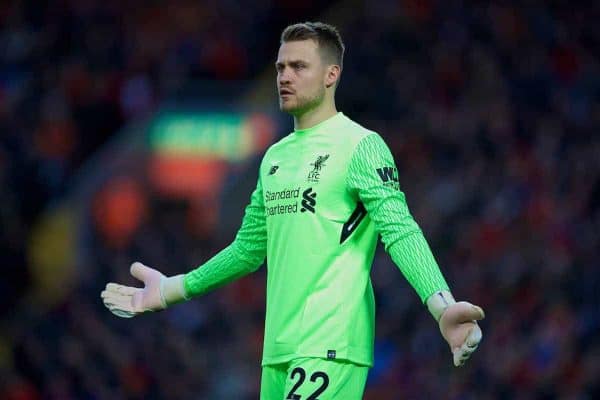 Just when the side needed their shot-stopper to step up and, well, stop a shot, the Belgian waved his arm at the ball as if he'd just spotted someone he knew in the crowd.
The strike from Granit Xhaka was powerful, and swirled and swerved in the air, but if Simon Mignolet had simply put both of his hands up to parry the ball down, or even catch it, it would have been considered a routine save.
It's been an ongoing problem for Liverpool, and even Gary Neville commented after the game that he thinks the club would have won a Premier League title in recent years had they had centre-backs and a goalkeeper of the required standard.
"Everyone makes a mistake," he said. "But we've been talking about this for three years and we're still talking about it."
Mignolet's failed attempt to save the second goal may overshadow another poor attempt to stop the third.
It was another poor display from the 'keeper, who will be lucky to retain his place. Again.
Out of Control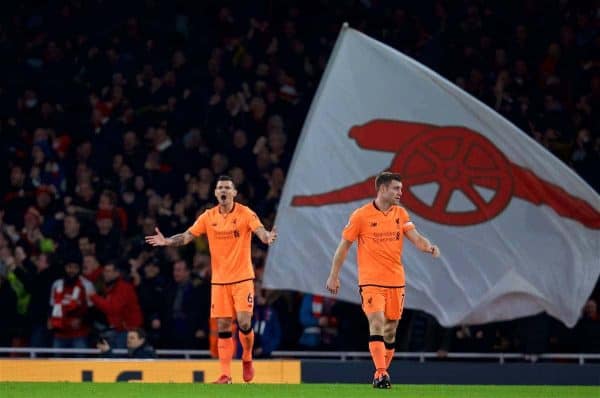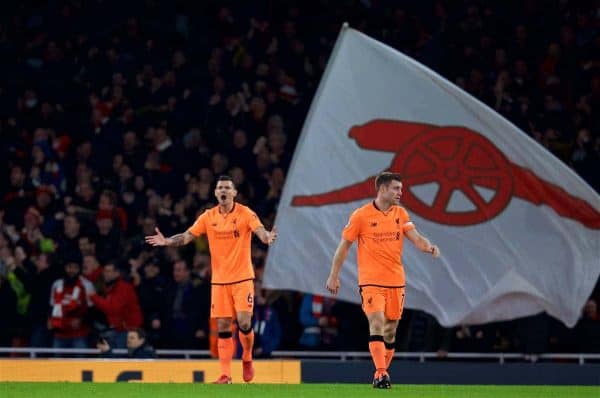 Sometimes certain stats can tell the story of a game, and here barely any Liverpool players registered a pass success rate of over 80 percent.
Emre Can managed to find the target with 86.8 percent of his passes, but the rest of the side were lacking in this area.
The biggest culprits were the defence, and though it's often said that racking up a passing accuracy of over 90 percent is easy for a central defender, who merely has to lay it off to a midfielder or full-back, Dejan Lovren and Ragnar Klavan showed that this isn't always as easy as it looks.
The pair registered numbers of 72.1 and 77.3 percent respectively, and seeing as a team's buildup play starts in this area, this goes some way to explaining the lack of control the side then had in midfield areas.
James Milner joined Can on a reasonably respectable number (84.3%), but once the ball found its way forward sloppiness set in yet again.
The side should have had more goals in the first half but they lacked the control in attacking areas. They should also have been able to see the game out when 2-0 up but they lacked control in defensive areas.
Their opponents were just as bad, but that will provide no solace for Jurgen Klopp or the fans who have seen their side throw away two vital points against a potential top-four rival.
Midfield Muddle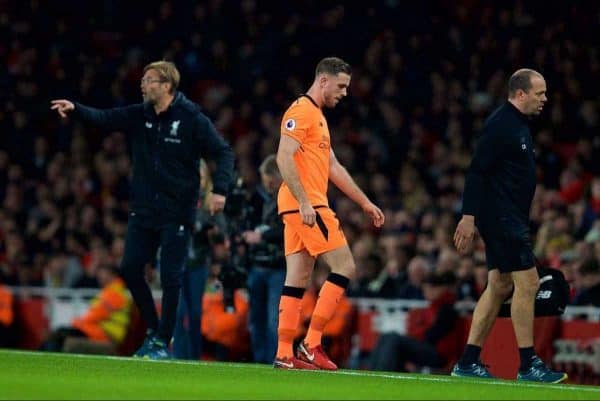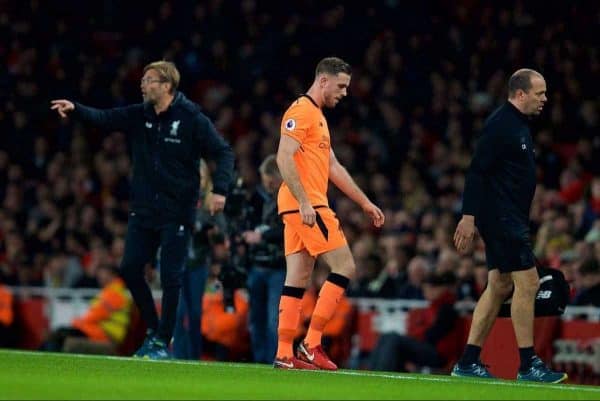 Klopp set his side up in a similar shape to the team which he sent out to win 4-0 at Bournemouth.
Philippe Coutinho replaced Alex Oxlade-Chamberlain in an attacking-midfield role just to the right, but it's a position which he's not too familiar with at Liverpool.
It didn't take him long to get into the game, however, cutting inside onto his left foot to get one shot away, before scoring a header following a great run into the box down his attacking channel.
Behind him the deeper midfield players were hit and miss, and were disrupted by an early injury to Jordan Henderson.
The captain had himself looked out of sorts, and struggled under the pressure from the Arsenal press in the couple of moments he had on the ball.
This 4-2-3-1 shape which then turns into 4-2-4 as the players drop into their roles rather than their positions looked like the right one to beat Arsenal on the night.
But unfortunately, despite decent displays from Coutinho and Can, the system didn't seem to match the players on this occasion.
Firmino the Leading Light Leading the Line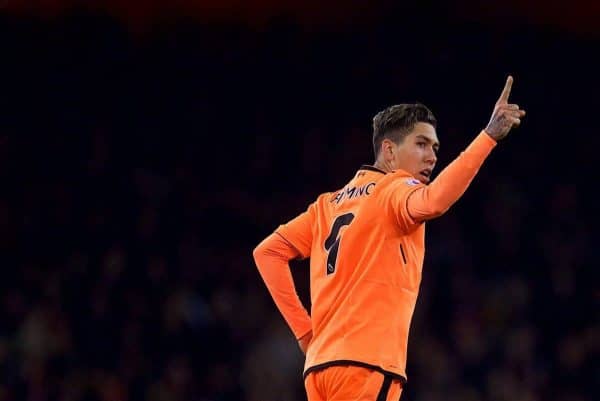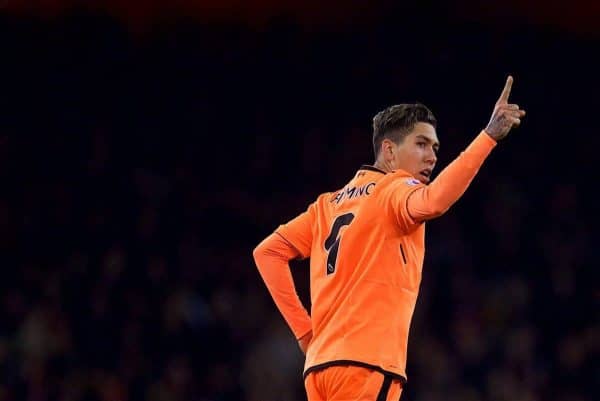 Finally a positive. With his compatriot Coutinho dropping into the midfield, the creative responsibility on the front line fell on the No. 9's shoulders.
There are a lot of hot-takes doing the rounds as to which player in Liverpool's exciting attacking quartet is the most important to the club, but few of them choose Roberto Firmino.
The Brazilian is a fairly unique centre-forward, which sometimes leads to calls for the club to sign a more traditional striker, but the current incumbent's all-round ability is producing goals for himself and for others.
His excellent holdup play and perfect timing when it comes to releasing the ball produced the space for Mohamed Salah to score.
Then it was his well-hit shot with his weaker foot which rescued a point for his side after their defensive collapse.
Ask the other three players who the most important player in Liverpool's fearsome foursome is, and they'd probably say Firmino.
Quick Turnaround – Changes Needed?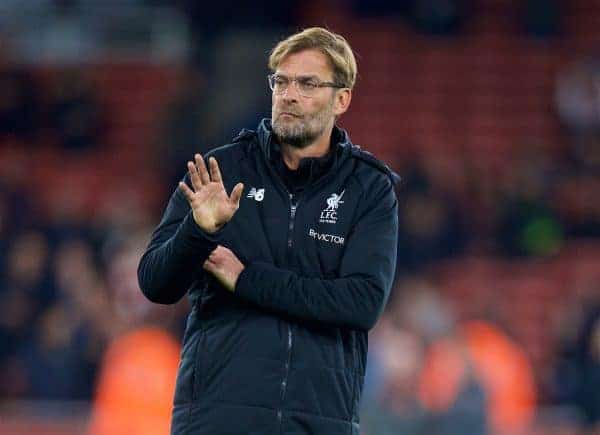 Liverpool face Swansea City on Tuesday, giving them a chance to claim a win straight after this disappointing draw.
The changes Klopp makes for this game could be excused as rotation, but realistically he might need to add different personnel for performance reasons too.
Oxlade-Chamberlain is a player who should come back into the side, and can't be tired as he's played fewer minutes than the majority of his team-mates.
Mane could be kept in the side to regain a confidence which has been lacking recently, but on performances alone he would probably be dropped.
Joe Gomez will have been disappointed to give Alexis Sanchez a free run at goal for Arsenal's first, and could be rested with Trent Alexander-Arnold coming into the side at Anfield.
The big shout could be in the goalkeeper position, and with the FA Cup approaching in January this would be a good time for Klopp to bring Loris Karius in as his No. 1 and use Mignolet (or Danny Ward) elsewhere.
The quick turnaround can be both good and bad, and the manager needs to make sure it works to his side's advantage as they look to add another win, rather than a draw, to this unbeaten run.