Liverpool's trip to Arsenal on Friday is very tough to call, but there are concerns about the quality of the Reds' attack from a Gunners' viewpoint.
Jurgen Klopp's side head to the Emirates for their final match before Christmas, in a game that has goals written all over it.
There have been 21 in the last four meetings, and with some world-class attacking talent on display, supporters will be entertained.
Liverpool are just one point and one place ahead of their top-six rivals, so Friday's result could be so important come May.
Ahead of the game, we had a chat with Arsenal season ticket holder Faisal Khan, aka FK (@fkhanage) to get his view on both sides' seasons and the upcoming clash.
Arsenal are 5th in the Premier League – what have you made of their season?
Disappointing. We've lost five in 18 games and as you say, lie 5th in the table.
Having dropped out of the Champions League for this season, our aim, at the very least, would have been a top-four finish. Whilst this is still very possible, it's frustrating to be so far behind an impressive Man City side.
Away from the Premier League, we're in fine fettle; through to the semi-final of the League Cup, qualified top of our group in the Europa League and are confident of retaining the FA Cup. Long season ahead.
What about the much-publicised Arsene Wenger situation? Is it all growing a bit stagnant?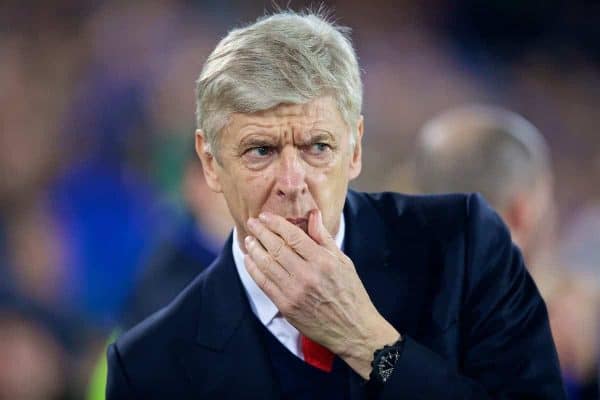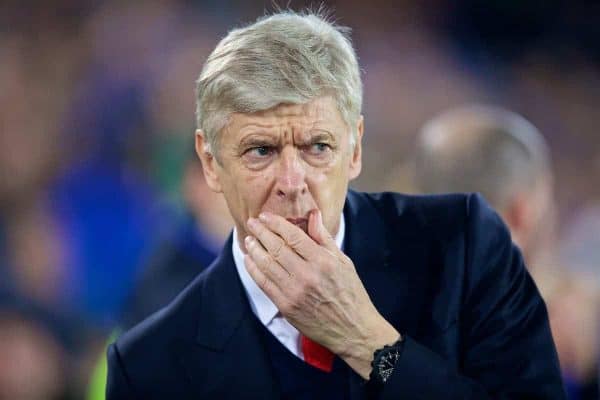 The hype around Arsene Wenger's future is becoming a bit tedious, to be honest. Fans need to accept that he is our manager, our greatest of all time, and that he has a challenging role.
I can understand why some fans believe that our football has become a bit stale; a natural by-product of having the same manager in post for over twenty years.
As long as we are winning trophies, for me, Wenger is welcome to stay on as manager of Arsenal for as long as he wants.
Do you think a change in manager is required?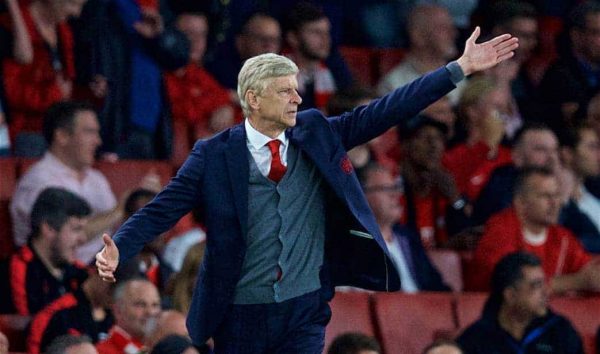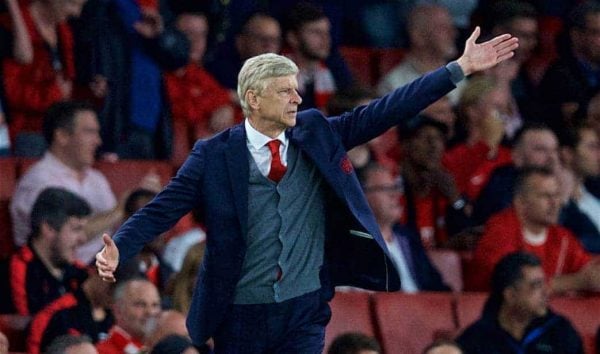 Wenger can't go on forever, so we know change is coming. As a fanbase, we are all ready to embrace change – some just want it sooner rather than later!
It depends on so many factors, such as final league position, trophies won (if any), candidates available and interested etc. I think Arsenal have two options; a young, long-term project like Mikel Arteta, or an established name to steady the ship in the shorter-term like Carlo Ancelotti.
My personal preference would be someone like Diego Simeone, but he has spoken of his desire to return to Italy, so this would be highly unlikely.
Who have been the Gunners' three best players so far this season, and why?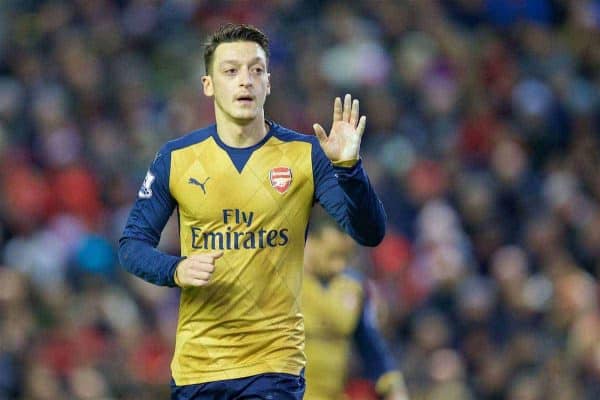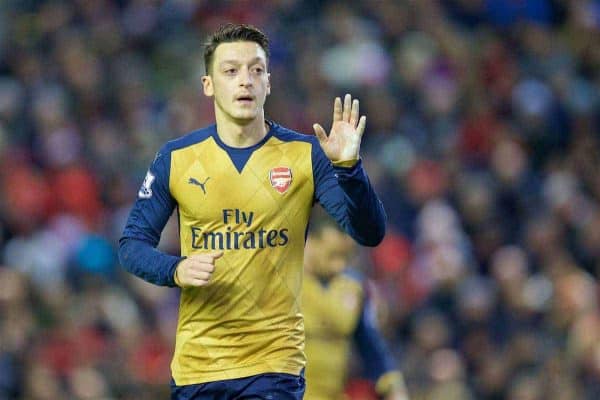 This is a tough question, and not because we are bursting at the seams with over-performing players.
I'd have to say Mesut Ozil, who has really stepped up in recent games. People are often so critical of him but these people see him and don't watch him. He has a great influence on the team and is our only world-class player.
As for others, Alexandre Lacazette has been impressive in his limited game time, and Sead Kolasinac has been good too.
It's much easier to name our worst performers!
What have you made of Liverpool's 2017/18 campaign to date? Impressed or non-plussed?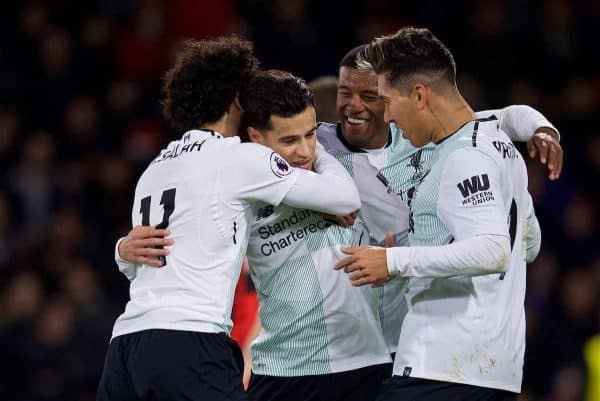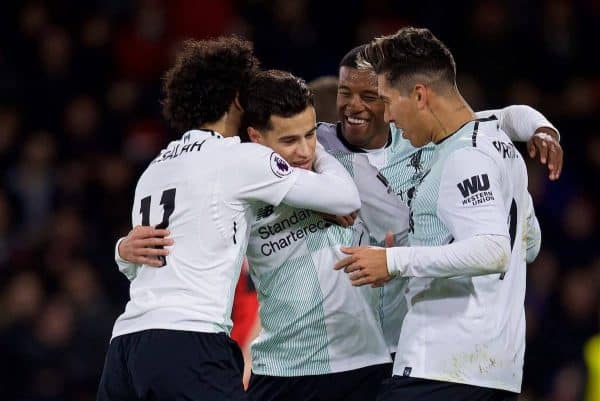 I have to be honest, I've been impressed. Despite your inability to defend and Jurgen Klopp's reluctance to add quality defenders, you appear difficult to beat.
Furthermore, you've been blowing teams away with your immense firepower. In Philippe Coutinho, Roberto Firmino, Sadio Mane and Mo Salah you have an incredible armoury, and with the addition of an elite centre forward of the Roberto Lewandowski mould, Liverpool could become a serious threat in future.
With Naby Keita set to join, and a possible move for Virgil van Dijk, Reds supporters have reason for optimism in your quest to end your trophy drought.
If you could put one Reds player in the Arsenal team, who would it be, and why?
Easy. Salah. What a tremendous player.
He has an Arjen Robben-esque quality about him in that people know what he's about, that he will cut in and go for the deft finish, yet nobody can stop him.
What a fantastic season he is having, for club and country.
Looking ahead to Friday's game, where do you see the key battles taking place?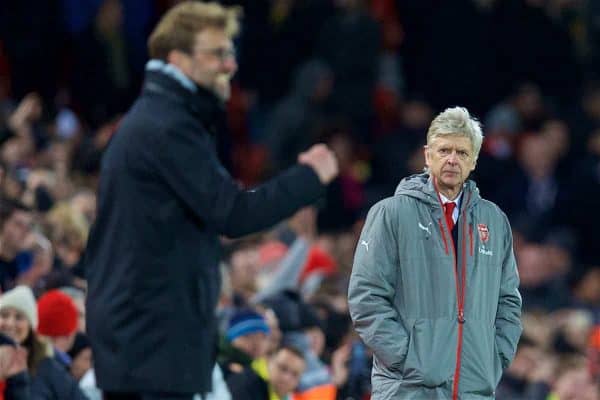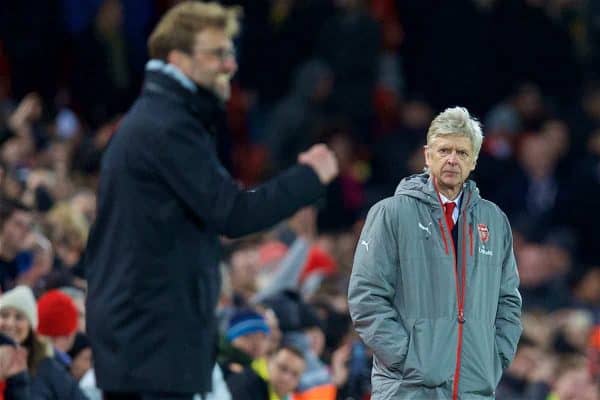 Neither team can defend. Both teams are capable of scoring goals. I think midfield will be key, in terms of possession and recovery.
We know Liverpool can be lethal on the counter-attack, so a rigid set-up from Arsenal would be welcome. We're prone to being a bit gung-ho so I hope we're more disciplined on Friday.
If we play with a high tempo and move the ball quickly, your high press can be defeated – much like we did with Tottenham earlier in the season.
Our wing-backs, who enjoy attacking, will also need to be tuned in – maximum concentration needed.
At left-back, I have a feeling that Wenger will opt for young, right-footed midfielder Ainsley Maitland-Niles, to try and keep Salah at bay. Either very brave, or just bonkers by Wenger.
Finally, hit me with your prediction and how you think the game will pan out……
I genuinely have no idea. This could be a high-scoring draw, or a mauling for either side. A 0-0 is now nailed on!
My heart says 2-1 to Arsenal, my head says 2-2.