Emre Can says Liverpool fear nobody ahead of Monday's UEFA Champions League knockout stage draw, following the Reds' rout of Spartak Moscow on Wednesday.
It was a fantastic night for Jurgen Klopp's side, as they romped to a stunning 7-0 in win in front of a joyous Anfield crowd.
Philippe Coutinho scored a hat-trick, Sadio Mane registered a brace and there were further efforts from Roberto Firmino and Mohamed Salah, as the Merseysiders finished the group stage with 23 goals in six matches.
Only a point was required to reach the last 16 against an in-form Spartak side, but Liverpool only had victory and top spot in Group E in mind.
The Reds will find out who they face in the next round on Monday, with Basel, Bayern Munich, Juventus, Porto or Real Madrid their possible opponents.
Although they won't be fancied against a powerhouse like Madrid or Bayern, Can says Liverpool will not be scared of anyone in this season's competition.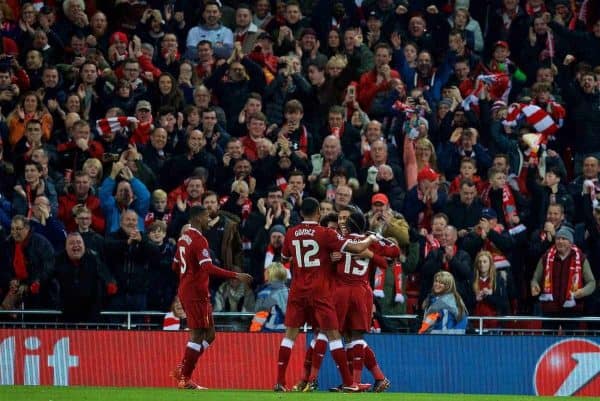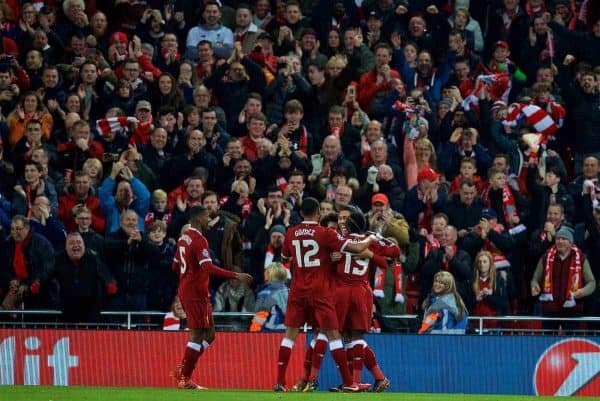 "We are not afraid of any team," Can said.
"If you want to go through to the next round you have to win, it doesn't matter who.
"We will see who we play but of course we have confidence."
Can was a dominant figure on the night, but it was Liverpool's 'Fab Four' of Coutinho, Salah, Mane and Firmino who stole the headlines yet again.
The brilliant quartet scored all seven of the hosts' goals, and Can was quick to heap praise on them after the game.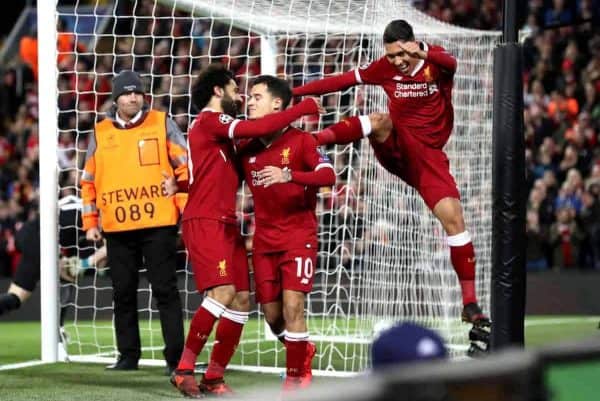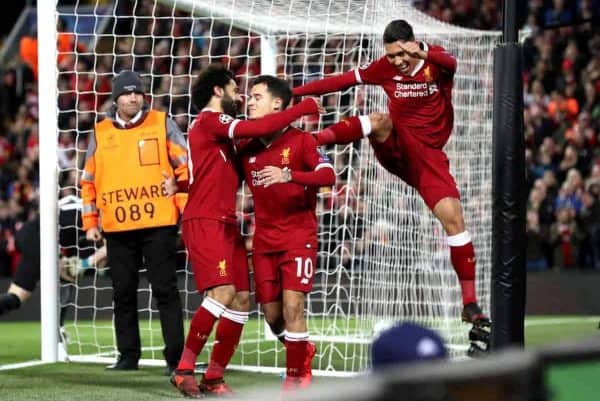 "We played brilliant in front. [Those] players, it's incredible how they play. They can always score and it's nice to play in such a team of course," he added.
"They are quick, they can play football and they can play one-twos. You see their goals—it's brilliant.
"Really, they are very, very strong players and, if they see the bench, the players who come in are the same. I think we have a good squad."
The Reds' awesome foursome have now found the net 46 times between them in 2017/18, with Salah leading the way on 18 goals.
Any team in Europe will be concerned at the prospect of facing them in the last 16, and while this Liverpool team remains flawed defensively, they can be a real dark horse in this season's Champions League.