Liverpool supporters were left frustrated as Jurgen Klopp's side let their one-goal lead slip to draw 1-1 at home to Everton on Sunday afternoon.
The Reds were cruising after Mohamed Salah's excellent finish put them in front heading into half-time at Anfield, with Klopp overseeing a dominant display.
But the wheels fell off as Dominic Calvert-Lewin capitalised on some sloppy defending from Dejan Lovren to earn a penalty, which Wayne Rooney duly dispatched to earn a share of the spoils.
Since losing 4-1 away to Tottenham at the end of October, Liverpool have not lost in 10 games, winning seven and, after Sunday, drawing three.
So should this Merseyside derby stalemate still be considered a positive? Or did the creeping negatives outweigh the signs of progress?
This is Anfield's Jack Lusby (@jacklusby_) spoke to supporters Ifie Awani (@aoawani) and Patrick Ambachtsheer (@Patrickkk1997) to discuss the highs and lows of Liverpool's 1-1 draw.
The good…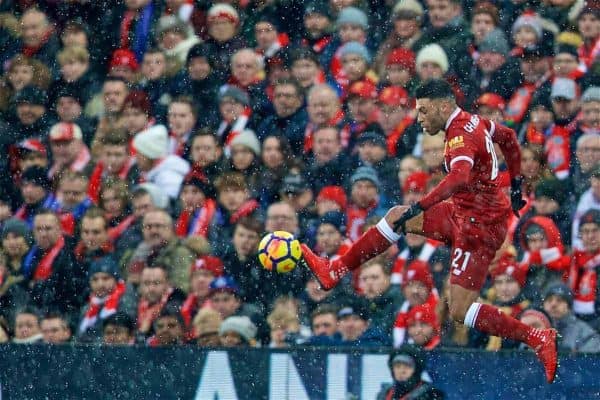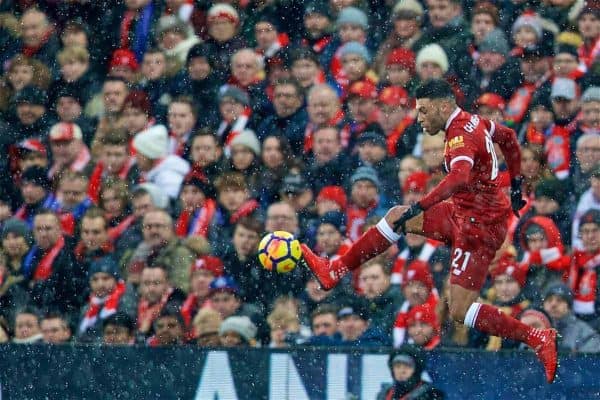 JACK: Before the game Klopp stressed that it wouldn't be like the Spartak win, and said we would need to be "patient like we were patient against Brighton in the first 25 minutes."
Given Everton camped in their defensive third for the majority of the game, I think it was another strong performance from Liverpool, and Salah's quality should have sealed the victory.
Have seen complaints both before and, conveniently, after the game over Klopp's rotation, but it's clearly necessary, and gives players like Oxlade-Chamberlain and Solanke a chance to shine.
Oxlade-Chamberlain was one of the major positives, and was everywhere in midfield: creative dropping deep as the No. 6, swift in transitioning when holes appeared in Everton's defence and showed his versatility shifting out wide, too.
IFIE: I'm super impressed with how well Salah is doing this season. Don't think anyone could have predicted how well he's done so far. Everything he does turns to goals.
His goal was amazing and showed strength, smarts and skill to get away from his marker, evade Gueye and curl the ball around Williams and past Pickford. Absolutely sensational.
It's great to see Klopp dig into the wealth of resources the team has although I'm a bit baffled with the choices he makes for the high-profile matches.
It shows that Klopp learnt from last season and the team should be able to handle the strain of the holiday period just fine.
Gomez has been great this season after his recent injury issues. He put in a great shift defensively and also popped up with an assist. Almost forgotten our starting right-back is injured.
We should've won. I felt it was a great performance but for a few things.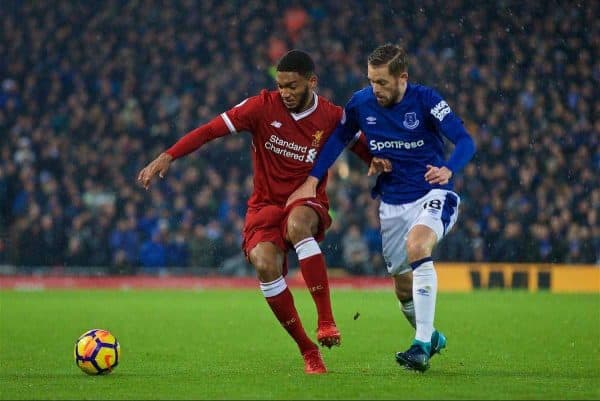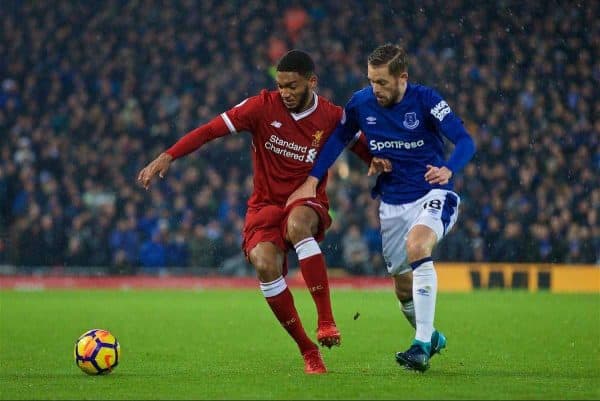 PATRICK: For me, there were only two good things about this derby game.
First: yet another goal for the main man Salah, his 19th of the season. He didn't even play his best game, but still kept going and trying every time he received the ball.
It's the kind of attitude top players have. "One dribble not completed? No problem, I will try it again next time…"
The second positive thing for me is the performance of Gomez in defence. Aggressive, quick, intelligent and on the front foot. He was first every time he had to defend.
The fact that he plays without any fear is something you don't often see after such a big knee injury.
He gets better nearly every game he plays, especially since he has been asked to stay more behind when we attack.
The bad…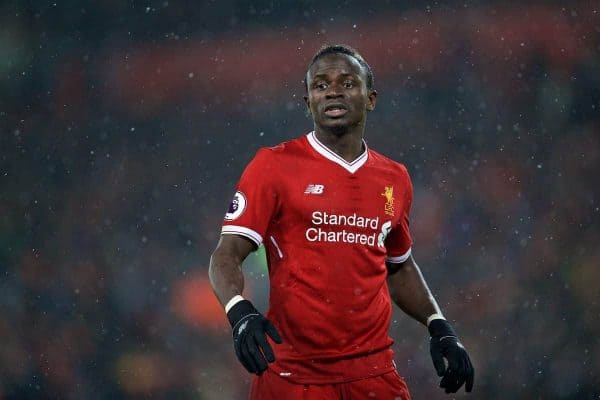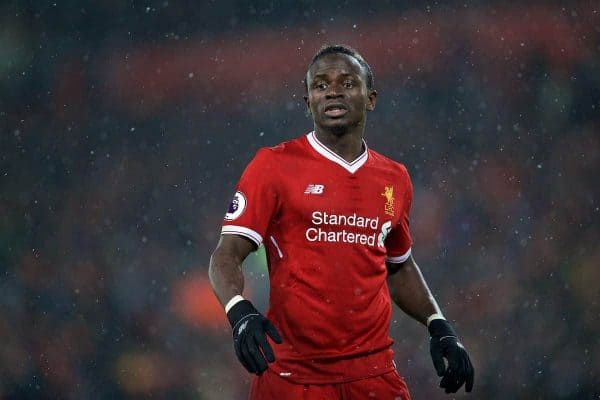 JACK: For me there were two major negatives in the game, and one after.
Firstly, obviously Lovren misjudging Rooney's flighted ball and then clumsily fouling Calvert-Lewin gave Everton their way back into the game, and few can be surprised he was culpable again.
But perhaps more troubling for me was Mane's squandered opportunity in the first half, when he could have squared to any of Salah, Solanke or Oxlade-Chamberlain to make it a comfortable 2-0.
And I think Klopp's interview with Sky Sports after the game was immature and completely out of line.
It's good that he apologised immediately, and I can understand the frustration, but it showed really poor form.
IFIE: We simply were not as clinical as we should have been and it cost us, ultimately. In a week where other title contenders dropped points this was a massive chance for us to move into third and we spurned it.
I also wish we would win a few games 1-0 once in a while. We have to be able to take games over the finish line. We won't be able to score five, six goals every game.
Mane was a bit off and frankly very selfish on a few occasions where he could have set up his team-mates for easy goals and failed to do so.
He's been the least productive of the 'Fab Four' (obviously due to his suspension and his injury) and he's yet to get up to speed with the rest of the team.
And really the most glaring one of all is Klopp refusing to play his best lineup in the derby.
No reason why Phil, Sadio, Bobby and Mo shouldn't have started. They would have levelled that Everton defence if they had the chance to.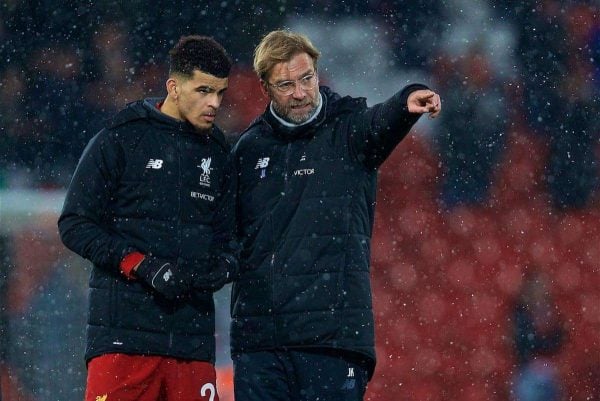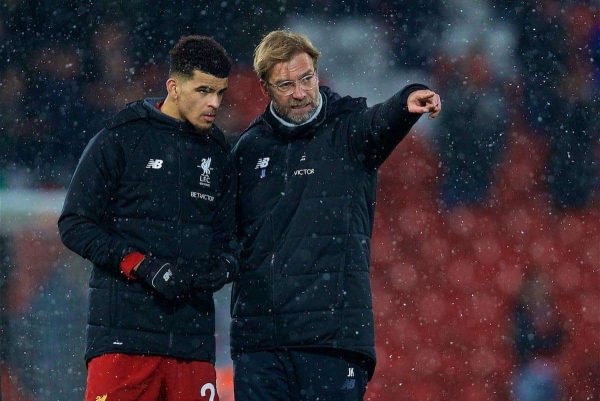 PATRICK: If you ask me, the thing that cost us is Klopp's team selection. I see why he wants to rotate, but he simply has to go stronger in the big games.
I came over from the Netherlands for the Chelsea game to find out he didn't play his strongest team, now he has done the same for the Merseyside derby (luckily I wasn't there this time).
I want Klopp to plan his team selection a bit more in advance. He always says in his press conferences that he thinks game-by-game in terms of his team selection.
It's something that's not going to work. It's not very smart to bench all your creativity against an opponent that's going to defend with all their players.
Spread the quality more, instead of going full strength in one game. This is something Klopp really has to do more often in my opinion.
And finally, was it actually a penalty?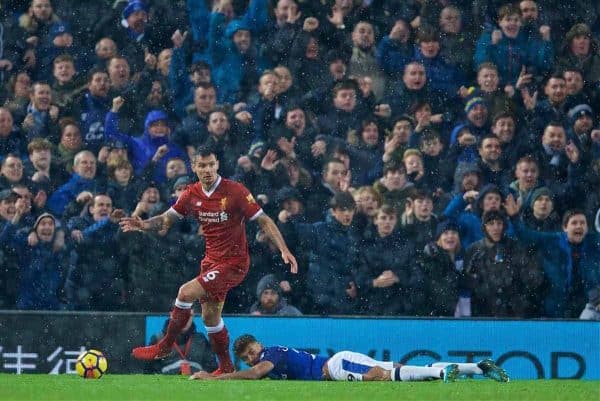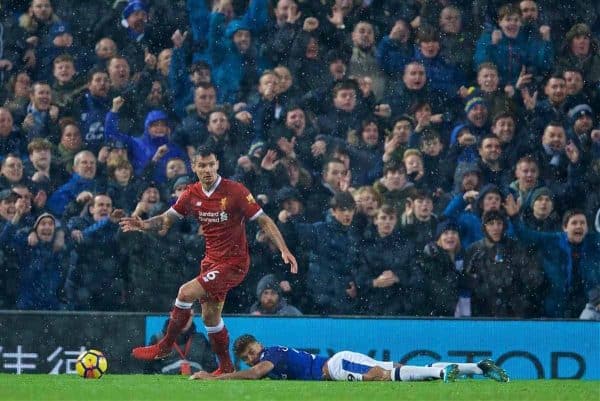 JACK: The popular line was that it was a 'soft' penalty, and I can definitely agree there.
But the carelessness of Lovren's challenge, bundling into Calvert-Lewin—who, in my book, positioned himself well as a lone striker toiling away thanklessly—deserved to be pulled up.
It's no coincidence that it was Lovren who committed the foul; these 'incidents' are way too common.
IFIE: Personally I feel it was a very soft penalty awarded by Pawson and it's one of those cases where you wish VAR had come a year early.
However, Lovren should never have given the ref a reason to even think about giving a penalty. There was no reason to put the hand on his back and it looks like Dejan has gifted Pawson an easy penalty decision.
I'm quite tired of waiting for Lovren to mess up after a string of good performances. He makes too many mistakes to be considered a top-level centre-back.
It still irks me that Jurgen failed to bring in competition for Lovren (and Matip) in the summer considering the dearth of talent in the market and wealth at our disposal.
I doubt we will be able to address it in January but definitely need to find a partner for Matip in the summer, unfailingly.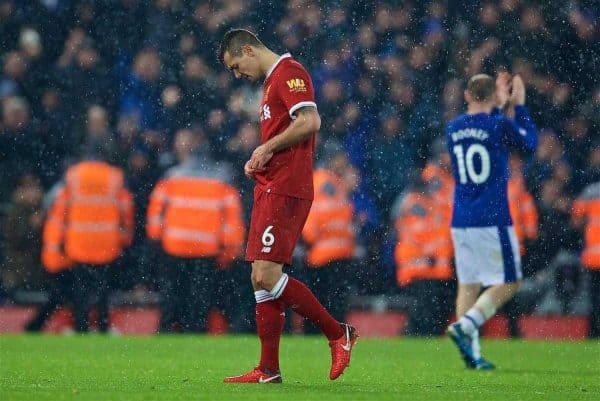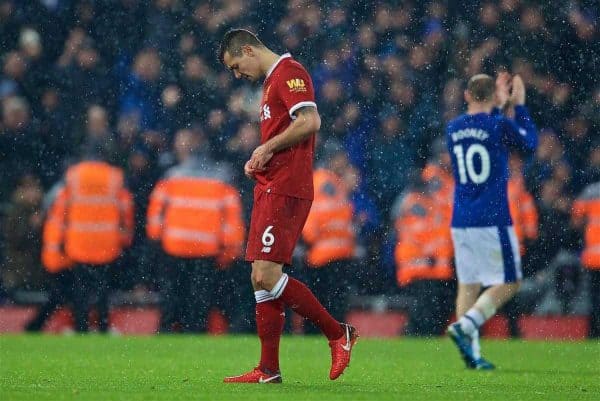 PATRICK: It's a difficult one really. First I thought it was a clear push, but the more I see it now the more I doubt if it was a penalty.
It's not very smart from Lovren to put his hand on the back of Calvert-Lewin though.
Anyway, it's no coincidence that Lovren was the one who gave the referee a decision to make…