Everyone associated with Liverpool is happy that Virgil van Dijk has finally signed, but perhaps that goes most of all for the Reds' forwards.
While Jurgen Klopp's front men are feared throughout the Premier League, there have been a handful of opponents who find a way to thwart them.
Last season Southampton were one of those, as the Reds failed to score in four attempts against Saints—two in the league, two in the League Cup.
Dutch defender Van Dijk played in two of those matches, one as Saints' skipper in the semi-final first leg and the Premier League game in November 2016 when Liverpool sat top of the table heading into the match.
On both occasions the Dutch defender marshalled the back line with great consistency and ability, and forward Roberto Firmino is in no doubt that it'll be far better to have van Dijk on his team rather than opposing him from now on.
"He's a really, really good defender. It's always really hard playing against him," the No. 9 told LiverpoolFC.com.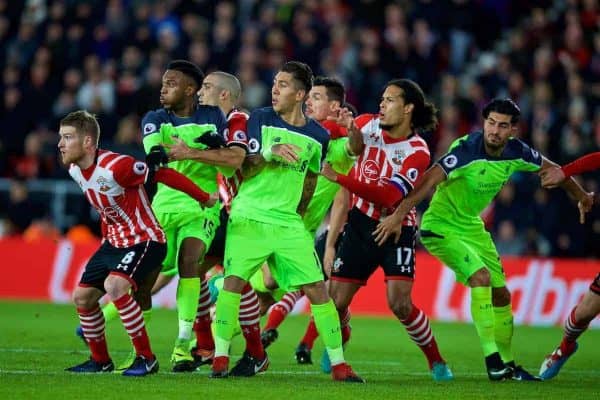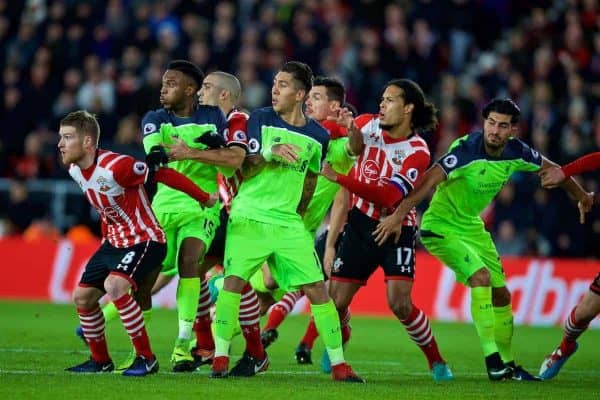 "It's very hard, he marks very tightly and I just think he's a really, really high-quality player."
Firmino, who has 16 goals for the Reds in all competitions this term, expanded on what makes Van Dijk such a difficult opponent to face.
"I think in addition to the fact he's very physical, it's his presence. He's tall, he's very strong and that's in addition to his innate ability.
"I just hope he helps us as much as possible. I think like everybody else who comes in, they add something to the group and I hope that he can also do that and bring something to the team himself.
"I'm really looking forward to playing alongside him, of course.
"Obviously it's great that he's joined our team and now that he's come with us of course I'll welcome him in with open arms and I'll look to make friends with him."
With this particular duo at either end of the pitch, Klopp's side has become just a little more impressive than they already were.