Liverpool will find out the extent of Rhian Brewster's ankle injury "within 24 hours" but he could be forced to miss the majority of the season.
Brewster, who picked up the Golden Boot award following England's U17 World Cup final victory over Spain, is an integral part of Liverpool's U23s squad.
He has scored five goals in 11 Premier League 2 appearances for Neil Critchley's side this season and has added a further four appearances in the UEFA Youth League for Steven Gerrard's U19s.
However, when Brewster was stretchered off during this month's 3-2 defeat to Man City U23s, it was clear his injury was serious.
Critchley revealed Brewster went to see a specialist on Thursday but the club are keen not to rush his recovery process.
"He's seeing another specialist, so we should probably know by the end of play on Thursday or Friday," he told reporters.
"He's been at home for a few days resting because there's not a lot we can do at the moment. But I'm expecting news on that in the next 24 hours.
"He's going to be out for a significant period of time whatever happens. We're just waiting on the specialist to say: 'Yeah, we think it's better to have surgery or no he doesn't [need it]'.
"I think it's a similar type of injury to what Ovie [Ejaria] had last season when he was out for a few months.
"It's going to be months rather than weeks, I would have thought."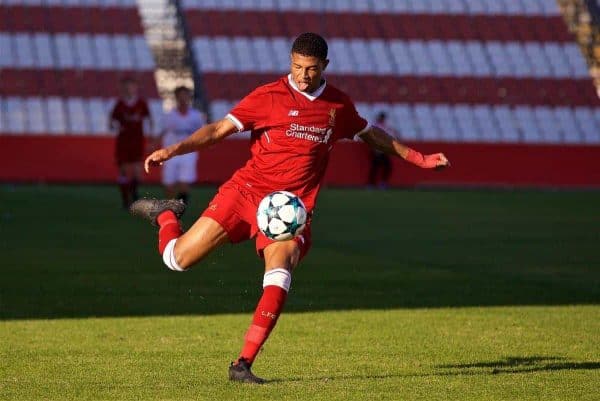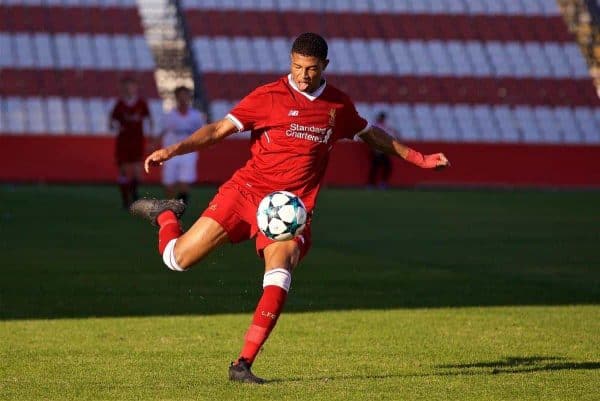 Critchley, though clearly disappointed, admitted a break from football could give Brewster time to develop physically and rest after enduring a heavy schedule in the last 12 months.
"I wouldn't want to say it's 'season over', but you're talking months, you're talking at least two months, so there's the end of March," he continued.
"We finish at the end of April, early May. So it's not going to give him any real time. I don't think we should rush him back either.
"What's more important now for Rhian is we do the right thing by him and he comes back in a fit, stable condition and hopefully stronger than when he was playing for us.
"That's one benefit of younger players sometimes being injured. They actually get time to develop their body away from training every day.
"You don't want it to happen—no one wants that to happen. You don't want to see a boy stretchered off the pitch in great pain. It's not nice to see.
"But now the dust has settled a little bit, I'm sure the way he is, a determined boy, a determined character, he'll be more determined to come back ready for next season—if it is next season.
"He had a real rollercoaster of a 2017."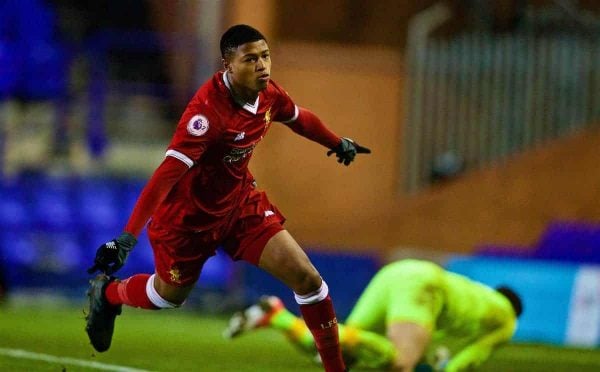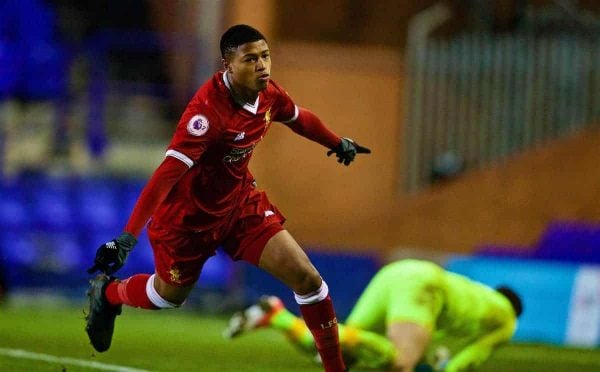 Critchley praised Brewster's determination and will to succeed but admitted the 17-year-old is bitterly disappointed to be out of action.
That's understandable given the year he has had—both with Liverpool and England—but Critchley is already looking forward to celebrating further success.
"He's got an intrinsic drive that he keeps well hidden. You don't often see that," he added.
"He comes across as quite happy, playful, but things do get to him and he's a very determined boy as well.
"He has a real good work ethic and that comes from his parents. We drive that into him all the time, so he knows he doesn't get even half a yard with us or anything. We'll be on him.
"I've spoken about him on numerous occasions, he's a top boy and we're looking forward to, hopefully, him coming back in the near future."