Emre Can captained Liverpool to the FA Cup defeat against West Brom and was one several poor performers on the night, leading to discussion over the German midfielder's role and worth as his contract situation rumbles on.
Now less than six months before the end of his deal, Can's future is still no clearer.
The player has made it clear he'll be taking his time to assess all options, with Juventus and Bayern Munich named as particularly interested parties.
Of course, Liverpool are also still open to an agreement—but the stalemate over an extended deal has so far yielded little progress.
This Is Anfield asks three regulars to discuss the midfielder's role and whether or not he should be wearing the captain's armband, with Karl Matchett (@karlmatchett), Henry Jackson (@HenryJackson87) and James Nalton (@JDNalton) airing their views.
Should Can be wearing the captain's armband without committing to the club? Is Klopp missing the point of the captaincy by giving it to him?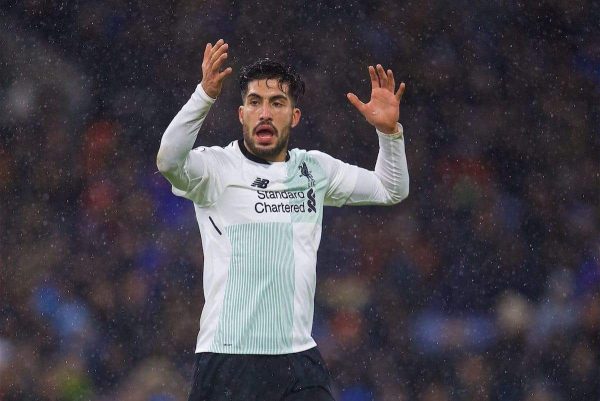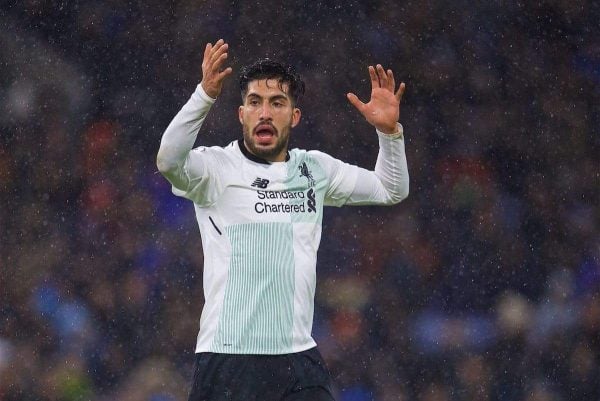 KARL: He should not.
While injuries or a regular skipper (or two) dropping out of favour is unavoidable perhaps, the man wearing the armband has to be a leader and an example to follow.
Simply put, Can cannot be either if he's not even sure he wants to continue playing with his current team-mates.
As for Klopp, it's seen differently in England than in other European countries so it's not really down to him to change his perception of what, if anything, the armband means.
But few fans would be disappointed, for example, to see Roberto Firmino wearing it each week: relentless work rate, a clear future at the club and good performances.
Tied down to a new deal, however, Can is probably one of only two or three players who try to be leaders in the squad, so he'd absolutely be in line.
HENRY: No, and for me, it doesn't have that much to do with his future.
For me, he is still too immature and inconsistent a player to captain Liverpool, and Saturday's terrible performance against West Brom felt like he was trying too hard to show the world he was the man. It backfired.
On his day, he is outstanding, but he can also be a loose cannon who lacks brains, which is not the kind of person you want leading the team out every week.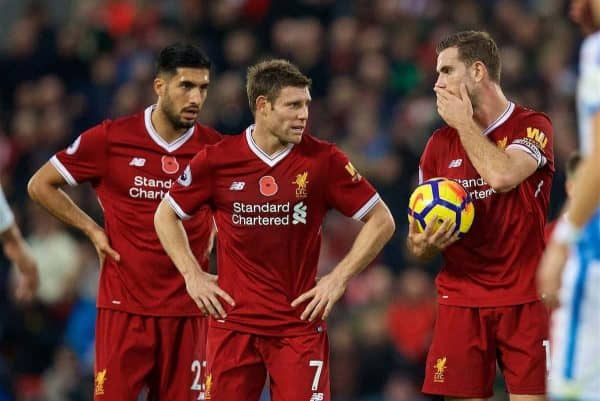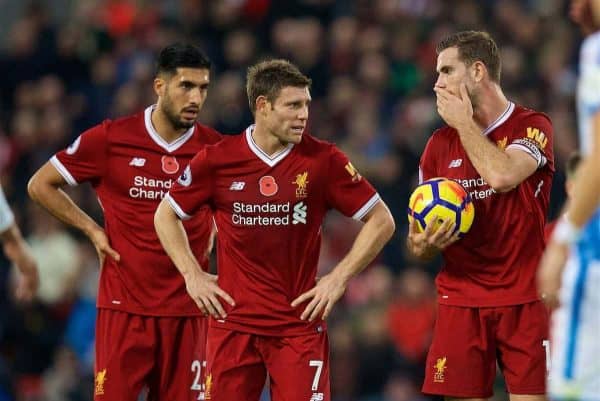 In truth, there is no standout individual to skipper the Reds at the moment—Virgil van Dijk can be that man over time—but Jordan Henderson is adequate enough, and is a more professional figure than Can.
Jurgen Klopp has alluded to the captaincy not being that important to him, and I'm very much in the same boat.
You need several leaders, and it doesn't really matter which one of them wears the armband.
JAMES: Were he staying at the club long term Can would be an ideal candidate for the captain's armband.
He has a good understanding of the manager's plan and can regularly be seen directing play even when he isn't officially leading the side.
However, uncertainty regarding his future means that it may make more sense to give the job to a player who's around for the long term.
While the German midfielder remains at the club he will always be an option as other leaders who also have good game intelligence are thin on the ground.
It's testament to Can's character and ability that Klopp still gives him the armband despite him not signing a new contract.
He's capable of bossing a game against the best, but also of being bypassed. How important is Can to the team, and should the club still be seeking to agree terms?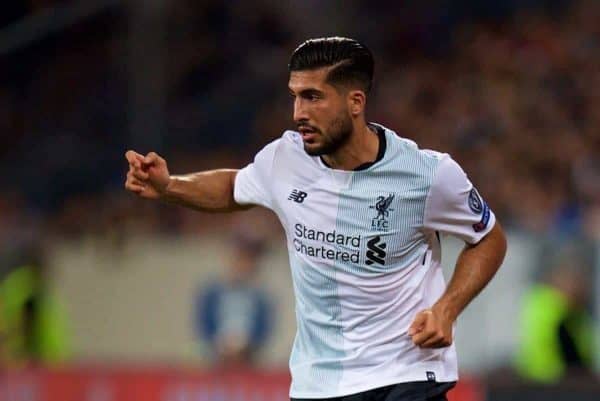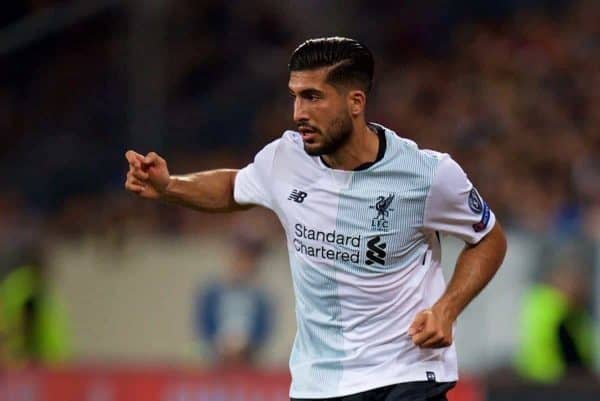 KARL: Like too many at the club at present, his inconsistency alone is not enough to warrant leaving him out of the XI, because nobody else is demanding the shirt.
He's an important player for what he can do, but because of his role and position, when he has an off-day, the Reds look very, very open.
If he becomes an 8/10 player for the rest of the season, the top four is probably assured—that's how important he is, or could be.
Losing a player on a free transfer, especially in the current market climate, is never good business, so continue to fight all the way to sign him up, even if it means the same move just delayed a year.
Can will continue to progress, it might as well be at Liverpool for as long as possible unless the club are receiving big money.
HENRY: I find him an incredibly frustrating player, and find the way some treat him as some kind of God-like midfield figure utterly baffling.
As mentioned, he is fantastic when he wants to be (Man City), but he can be an unpredictable weak-link (West Brom) who is slow at releasing the ball, reckless in the tackle and poor positionally.
You always notice Can, which can be both a good and a bad thing, and it is time he finds consistency in his game and doesn't go from a 9/10 to a 3/10 in the space of a week.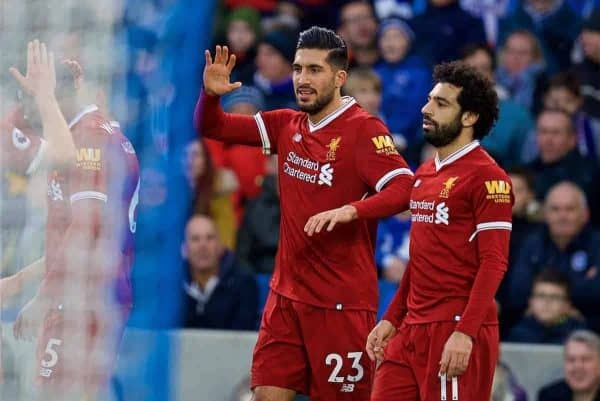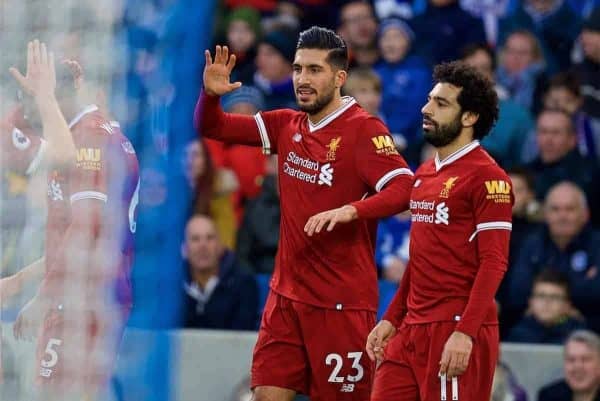 That being said, Liverpool have to do their very best to keep hold of him, considering he is only 24 and has huge amounts of talent.
The positives definitely outweigh the negatives.
If he leaves, I certainly won't be heartbroken, but he is more than worthy of persevering with.
JAMES: They should offer him a new contract on the terms he is requesting, give him a prominent place in the team, and make him full-time vice-captain next season.
Despite the occasional lapse he's more consistent than any other Liverpool midfielder, and is regularly included in one of the most impressive national team squads in the world.
This is an indication of his quality.
If the club lose him he'll go on to thrive somewhere else and they may then wish they'd offered him better terms when they had the chance.
Suggestions that he's not giving 100% as he's on his way out of the club are wide of the mark, especially as he has to be consistently at his best to remain in the Germany squad for the World Cup.
Exactly what is Can's best role on the pitch?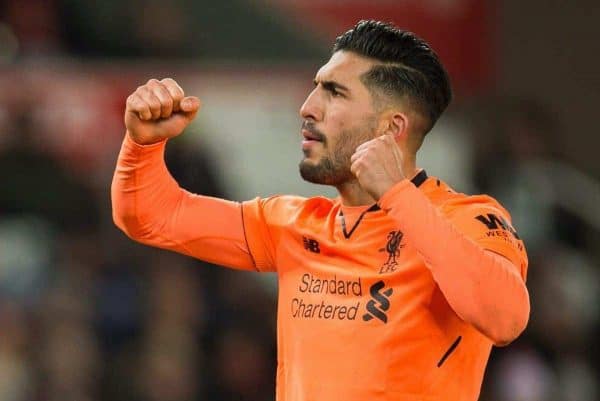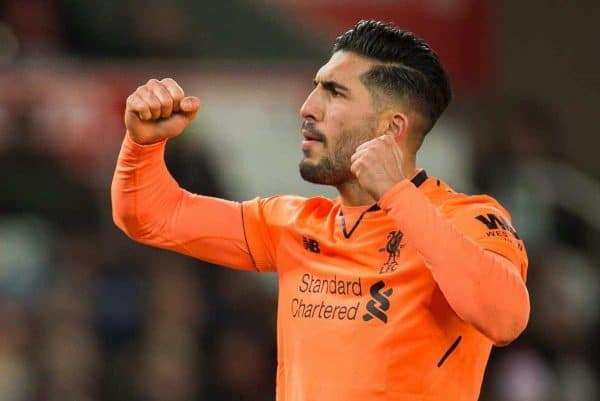 KARL: A central midfielder, as one of a two-man pairing.
In other words, no specific and restricted function, but rather able to both surge forward to create openings, while also being relied upon to provide a screen in front of the back line.
Can's penchant for darting out and missing tackles makes him a liability as a lone No. 6, but he's not inventive or accurate enough sometimes to be the playmaker either.
In truth his best traits are still physicality, unpredictability in breaking lines on the run and getting into the channels to create overloads, and it's when the Reds play a double pivot that he's able to showcase that.
In a three, there should regularly be someone behind Can and another offensive option alongside, so that he's still able to perform the dual function.
HENRY: It's a tricky one, because he has both shone and struggled in deep-lying and more offensive midfield roles.
I think he is probably best in front of the back-four in a No.6 role, but in order to be a long-term success there, his use of the ball must be far quicker, and he can't go wandering, as was the case against West Brom.
It feels like he has to show everyone how talented he is, attempting needless step-overs and marauding lung-busting runs, but he has more than enough ability to play a more refined role.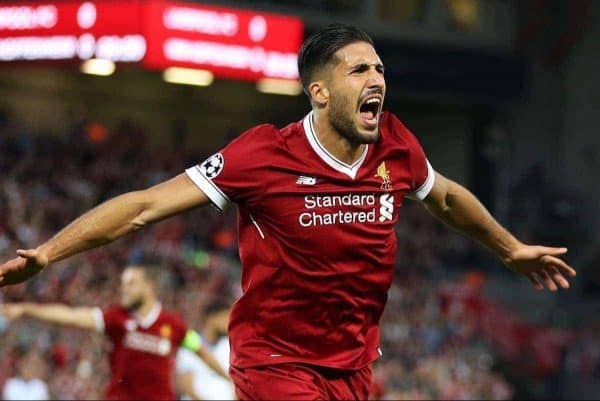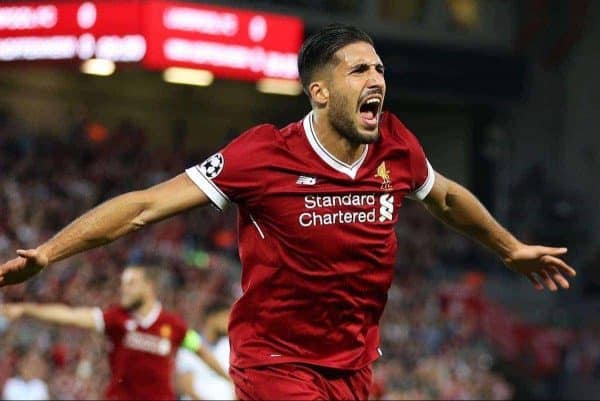 You look at his physical stature and technical quality and think he should be perfect there—hopefully he can fine-tune things with age.
He can thrive further up too, of course, but I would like to see Henderson used there—a position he looks far more comfortable in, using his energy and box-to-box style to decent effect—and Can deeper.
JAMES: His best role is probably the second midfielder in a two or three just ahead of a deeper lying player, but at the moment he's the best holding midfielder at the club.
He'd have worked well in a three with Philippe Coutnho and Naby Keita, but that wasn't to be.
If the club lose Can and Coutinho in the same year, they need two more midfielders to come in as well as Keita.