Despite the loss of Philippe Coutinho midway through a promising season, Murali Vedula believes disbanding Liverpool's 'Fab Four' is not a fatal move.
There has been a lot of noise in the news since Coutinho's departure from Liverpool.
Some people have hurled statistics claiming Liverpool have coped well in Coutinho's absence over the last few seasons and we won't miss him much, especially as Adam Lallana is nearing full fitness.
Some have taken a pessimistic approach, fearful now that their season could be derailed completely.
Only time will tell how much the diminutive maestro will be missed but it is certain that Jurgen Klopp faces arguably his biggest challenge as a Liverpool manager.
So, how can he fix the Coutinho-shaped void in this Liverpool side?
Coutinho 2016/17 & Coutinho 2017/18: What Changed?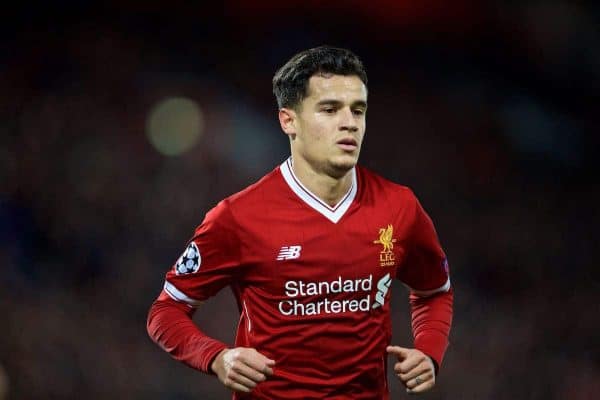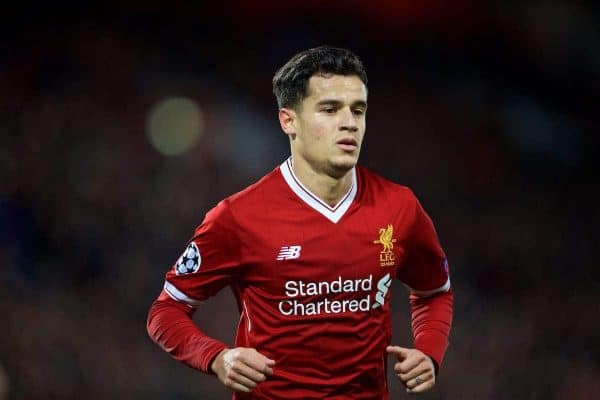 This time last season, Liverpool collected 48 points from their first 22 matches and had set up a semi-final clash with Southampton in the League Cup.
Fast-forward a year, and they collected four points fewer, having also been knocked out of the League Cup in the third round.
With no major players leaving over the summer and the signings of Mohamed Salah, Alex Oxlade-Chamberlain and Dominic Solanke to improve squad depth, one might rightly ask the question why Liverpool have failed to flourish this season?
In 2016/17, Liverpool lost Coutinho for the whole of December and managed to collect 14 points from a possible 21.
In Lallana's absence they managed to collect another 14 points from a possible 21. The Reds collected 18 from a possible 33 when Mane was injured.
This is a very crucial statistic and indeed tells a very true story.
Liverpool were flying high last season because they didn't rely on any one player including Coutinho. The goals and the attacking intent came from all over the pitch.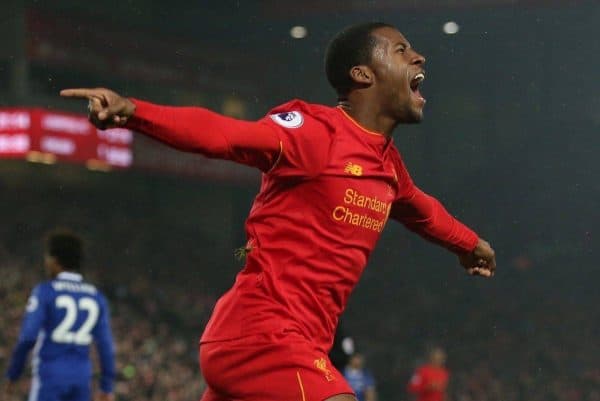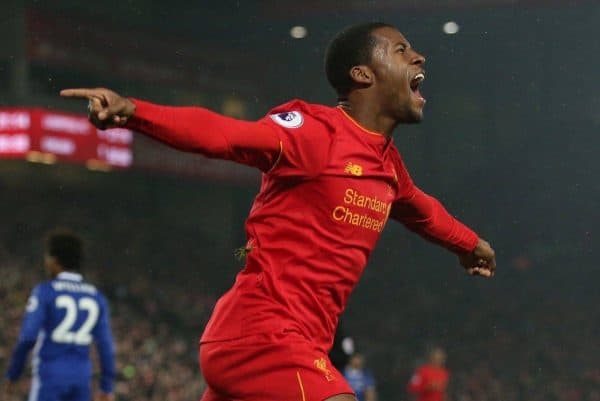 Coutinho, Mane and Roberto Firmino aside, Lallana and Georginio Wijnaldum were major contributors with nine and six goals and seven and nine assists respectively. Even Emre Can contributed five goals while Jordan Henderson assisted four times.
Contrast that with this season where the majority of the goals have come from the 'Fab Four'.
Henderson, Wijnaldum, Can, Henderson, Oxlade-Chamberlain and James Milner combined have scored five of the 50 goals Liverpool have scored in the Premier League this term.
In fact of the 80-odd goals Liverpool scored last season, Coutinho was directly involved in four set-piece situations and six complete worldies.
This means of the goals coming from open play, through good buildup and winning the ball high up the pitch, he was involved in fewer than Lallana, Firmino or Mane.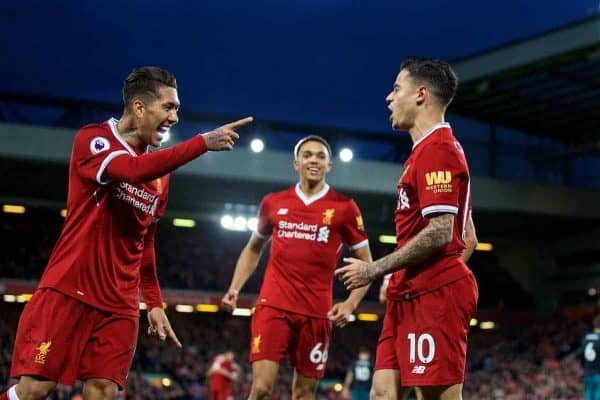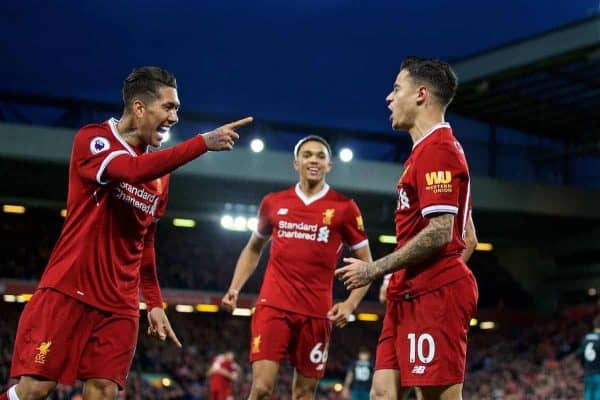 Coutinho was the X-factor of the team. He could conjure the special something out of nothing but he was not the player who they would turn to score and create goals regularly. That role was played by Firmino and Mane.
This points to the question as to why Liverpool are overly reliant on their 'Fab Four'? Is it because of the poor early season form of their midfielders?
Is it because their forwards have been simply exceptional? Is it because the team is more suited to playing around the strengths of their best players? Is it because of a change in the system?
It is actually a combination of all the three.
Why Were Liverpool Overly Reliant on Their Fab Four?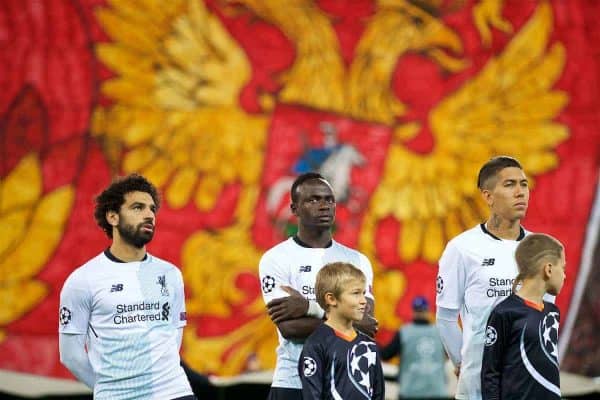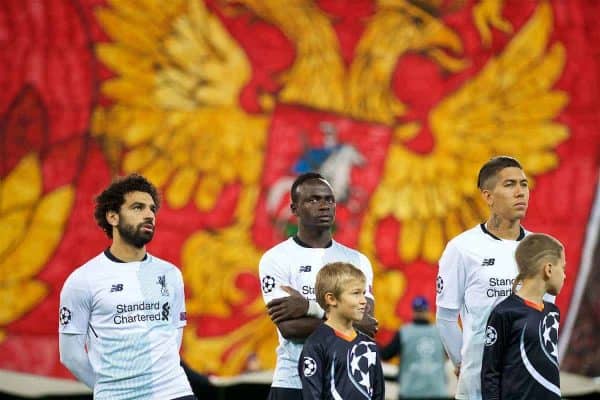 Klopp identified Firmino and Coutinho as his best players and wanted to build his team around the Brazilians.
Mane's signing was the first step in the right direction but he was no traditional winger. Furthermore, the team was overly reliant on his pace and Liverpool missed him when he did not play.
The signing of Salah was the final piece of the jigsaw: he has been a spectacular addition to this Liverpool side. In Salah, Liverpool had finally found a winger who could feed off Coutinho's exceptional creativity most regularly.
Coutinho and Salah were reminiscent of the Gerrard-Torres relationship Liverpool had back in 2008/09.
This team was built to fully utilise Coutinho's playmaking strengths and ability to pick a pass.
However, having seen Liverpool concede a whopping 15 times in their first six Premier League matches Klopp changed his system, cautioning his midfielders from venturing forward too frequently and providing some much-needed cover to the centre-backs.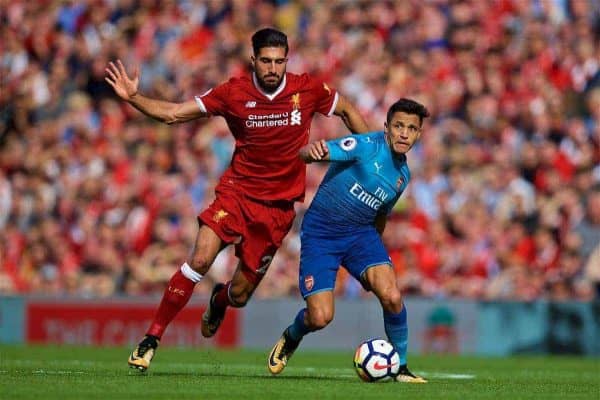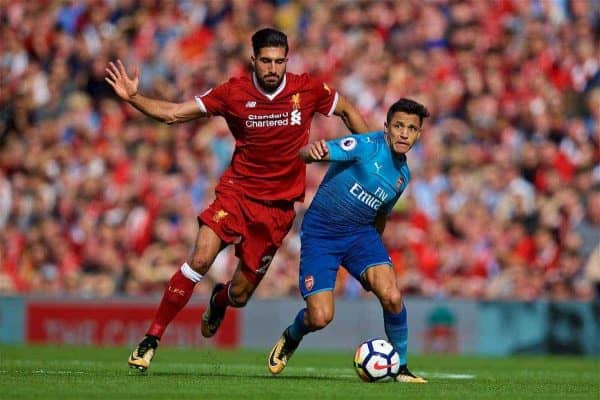 The fact that Can has attempted more tackles, interceptions and blocks per 90 minutes while he has fewer key passes and chances created this season is testimony to this.
Wijnaldum and Henderson both have been guilty of poor form. Wijnaldum has contributed only one goal and one assist in 22 appearances this term.
Henderson has almost half the number of tackles won and interceptions per 90 this season than compared to 2016/17.
Oxlade-Chamberlain's case is an interesting one indeed. When compared to Lallana's stats from last season, he has shown similar figures for tackles, interceptions, blocks and clearances.
However, offensively, he needs to contribute more. His first touch and passes in the final third are still some way short and need improvement.
The Positives: No More 'Fab Four' Headache For Klopp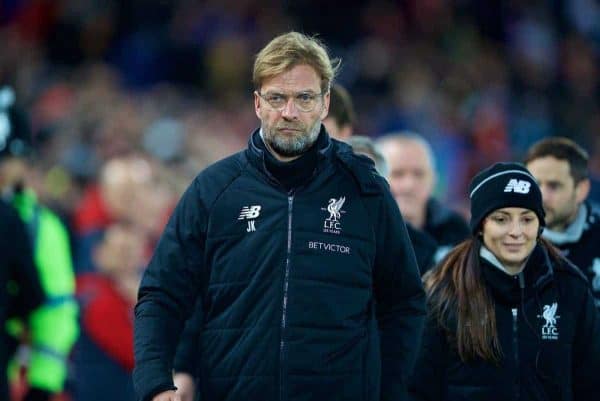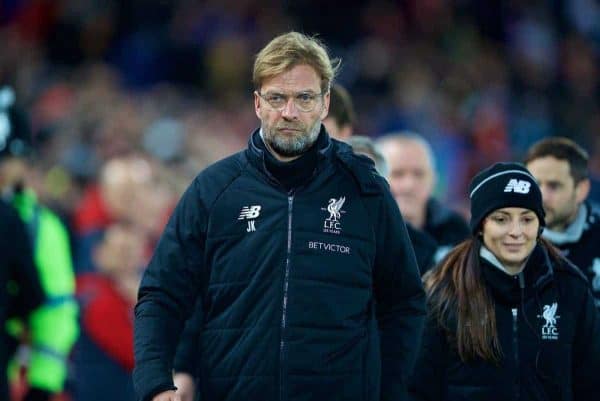 The good news for Klopp has been that Coutinho, Salah and Firmino have more than made up for the dearth of goals coming from the midfield.
Coutinho had his best-ever season in a Liverpool shirt averaging more key passes, chances created, successful dribbles, assists and goals this season.
Last season, Liverpool added goals to their midfield to compensate for a side that wasn't set up 100 percent for their best player to thrive.
This season Klopp changed that and set up a team that was built entirely around Coutinho and Firmino. However, he has been sold short by their midfield failings.
The only positive that they can take is from the myth that Liverpool operated at their best when Coutinho played deep alongside Mane, Firmino and Salah.
Coutinho's best performances this season came when he started on the left flank of an attacking trio.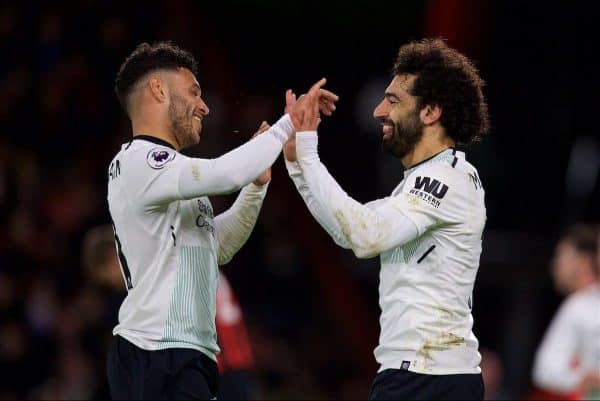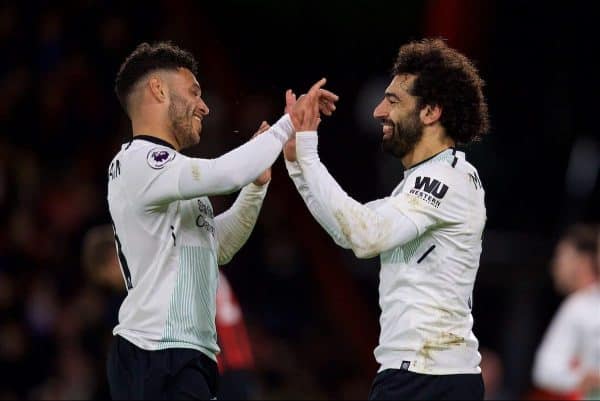 Liverpool struggled when the 'Fab Four' all started, except for the anomaly which is the demolition of Spartak at Anfield.
The 'Fab Four' started together on seven occasions winning only three of them.
Two of the seven were the high-profile defensive collapses at Sevilla and Arsenal while frustrating draws against West Brom and Spartak Moscow made up the remaining two.
Liverpool indeed fared better when only three of their attacking quartet started.
In Coutinho's absence, Klopp need not ponder how best to include all four of the attacking quartet into his side.
The Solution: Dynamism in Midfield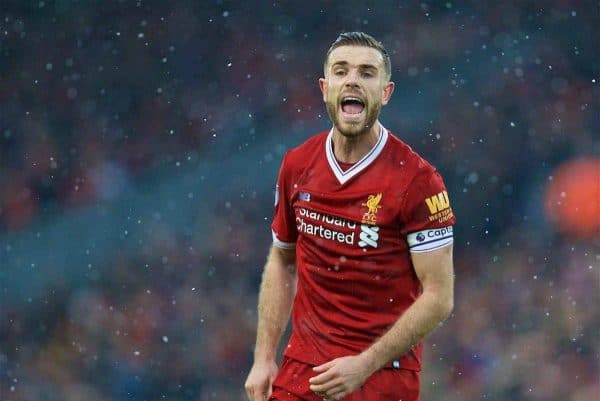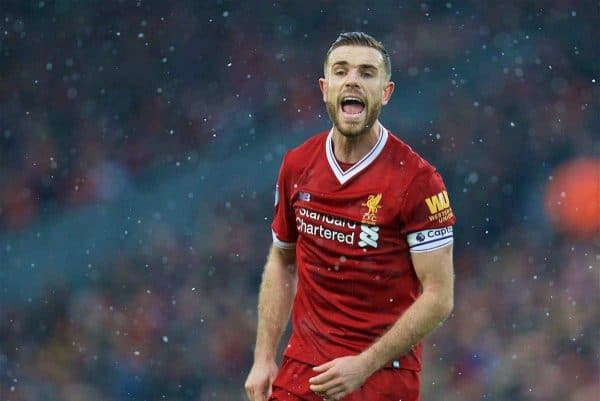 But one shouldn't forget the fact that Coutinho was far more integral to this Liverpool side than any of the teams he has been part of since his arrival, and his absence will surely hit hard.
Should the likes of Salah or Firmino endure quiet games Liverpool will need their midfield and defence at their best.
Liverpool will need their midfield functioning more akin to last season's than the shackled, slow-tempo, out-of-form version we have been witness to this season.
Virgil van Dijk's arrival will surely help unshackle the midfield to an extent.
Time For Oxlade-Chamberlain To Step Up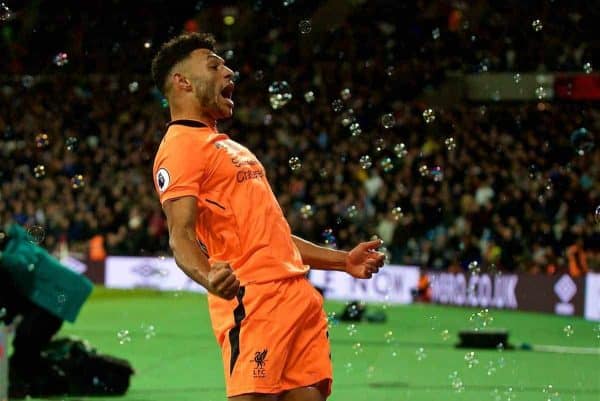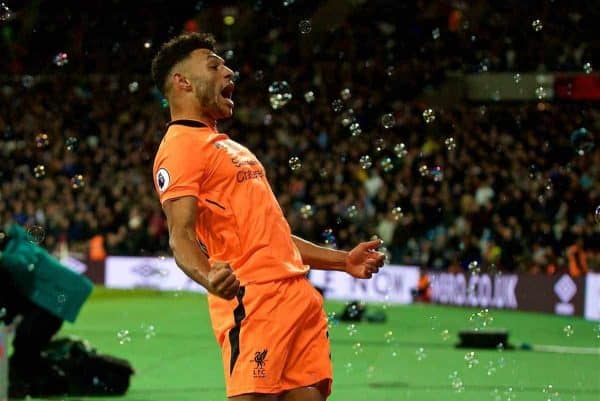 In Coutinho's absence, we could do a lot worse than a forward trio of Mane, Firmino and Salah. But Liverpool's fate this season will depend on how their midfield trio complements the attacking counterpart.
There have been positives: despite his contract situation, Can has silently been performing well when called upon.
He has the most number of tackles won for a Liverpool player this season which shows he is clearly the side's best No. 6 currently; and his goals against Hoffenheim showed that he can also thrive when played in an advanced role.
There are definitely positives to take from Milner's displays against Arsenal and Leicester, but at 32 he can't be counted to start every match.
So, Liverpool truly need Chamberlain to start performing now.
He seems to have finally understood the rigours of Klopp's system and it is time he repays the faith his manager and he himself have placed upon his midfield abilities.
Else, Liverpool will go back to their disease of 'one step forward; two steps backward' which has been plaguing them for all too long.
---
* This is a guest article for This Is Anfield. If you'd like to contribute a piece for consideration please see here.