Liverpool carved out arguably their best performance of the campaign to end Man City's long unbeaten run with a 4-3 victory at Anfield on Sunday.
City had not lost in the Premier League in their previous 22 games before the weekend's trip to Merseyside, remarkably winning 20 of those.
And while the Reds did not make it easy for themselves by conceding late goals through Bernardo Silva and Ilkay Gundogan, they were able to hold on for a priceless three points.
Before that, Alex Oxlade-Chamberlain's stunning opener was cancelled out by Leroy Sane, only for a second-half blitz from Roberto Firmino, Sadio Mane and Mohamed Salah to put Liverpool 4-1 up.
This 4-3 win saw Liverpool move ahead of Chelsea into third in the table, level on points with second-placed Man United before their clash with Stoke City on Monday night, and three ahead of fifth-placed Tottenham.
A true statement result from Jurgen Klopp's side, this was a genuine rollercoaster of a clash for supporters.
This is Anfield's Jack Lusby (@jacklusby_) spoke to Matt Ladson (@mattladson) and Rusty Toppel (@RustyToppel) to discuss the highs and lows of Liverpool's 4-3 triumph.
The good…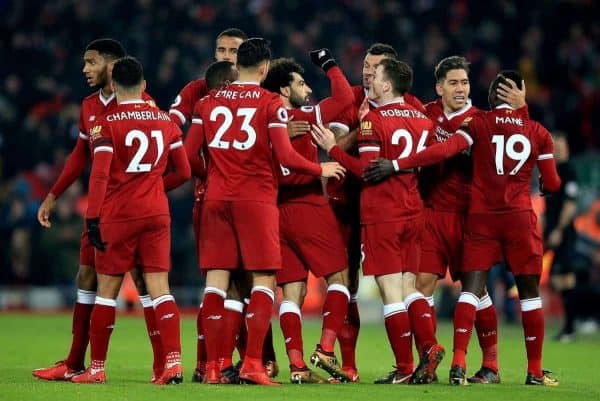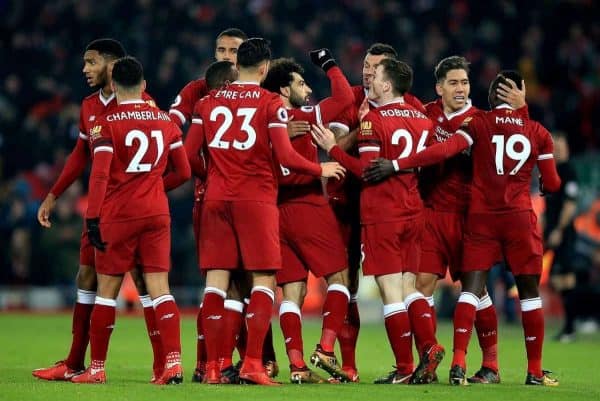 JACK: It was just a brilliant all-round performance that gathered momentum as the game went on: a pitch-perfect example of how Klopp's sides are built to put top sides to the sword.
Oxlade-Chamberlain's opener was the ideal kickstarter, and the flurry from Firmino, Mane and Salah produced that hysteria of Hoffenheim, Arsenal, Maribor, West Ham, Brighton, Spartak and Swansea earlier this season.
But it clearly wasn't just about the forward line. The performances of Robertson, Can and, after a slow start caught between two minds, Wijnaldum were just as influential.
The approach of both managers was exemplary. Full of respect before, during and after, and as Klopp said: "It's just a nice commercial for Premier League football."
MATT: Almost everything! What was most enjoyable for me was watching two very good teams—clearly the best two teams in the country—attacking each other and playing to win the game.
It's rare that happens when we're at home, or someone is playing City. It was a bit of a throwback game to the '90s. Two teams not looking to timewaste, be snide, or sit deep—refreshing!
There were too many individual performances who stood out; Robertson, Wijnaldum, Oxlade-Chamberlain, Firmino…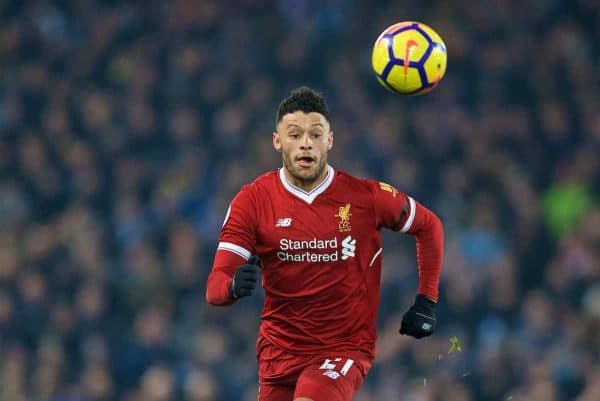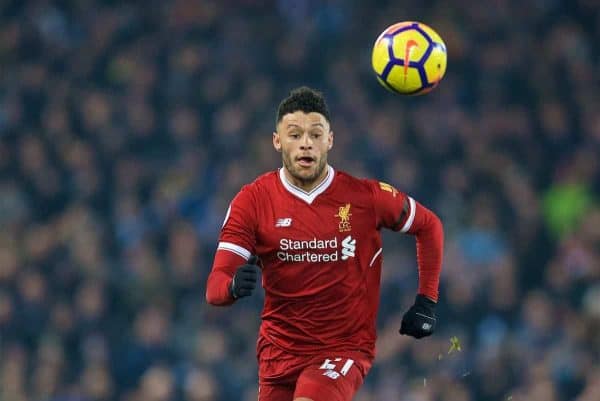 RUSTY: Quite simply the work rate of Oxlade-Chamberlain and Firmino: those two seemed to be everywhere in that first hour, driving Liverpool to control the match.
You could say that Can and Wijnaldum did their jobs well too, as they flew under the radar with no mistakes.
The team as a whole turned up the pressure after Firmino's goal, which did seem to push City to the brink of total collapse. It's always fun to watch when they go full pressure on other teams.
The bad…

JACK: Given the end result it's hard to be too negative, but clearly the manner of the near-collapse is the major downside to this performance.
It had all the hallmarks of the 3-3 draw with Arsenal at the Emirates last month, but after grinding out results against Leicester, Burnley and Everton of late it should be less of a concern.
While Karius did not cover himself in glory for Sane's equaliser I feel like he's already been dealt too much criticism.
On the whole he was comfortable and I'm glad he's now No. 1.
MATT: Sane's goal from a City perspective is great, but it's so poor from a defensive point of view. Gomez misjudges the flight of the ball, Matip seems a bit flat-footed, then Karius' positioning is poor.
I only realised also how bad Lovren was on their third goal when watching it back last night.
And it was a bit mad that we somehow almost threw it away, only Liverpool could do that. Milner was absolutely awful.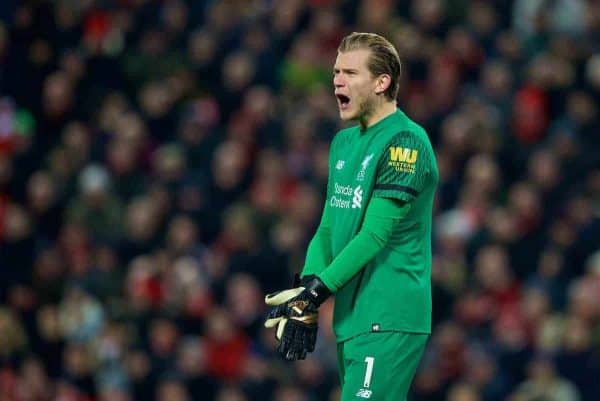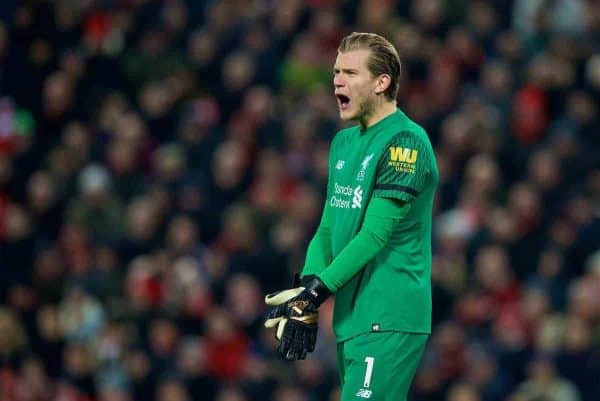 RUSTY: While I almost would put all four defenders in the 'good' section while only conceding one goal, sleepwalking through the last 10 minutes plus stoppage time is unacceptable.
I was ready to watch them give this match away. It's like they would rather snatch victory from the jaws of defeat.
While Klopp laid out a beautiful game plan to beat City, I would have brought Klavan on for Salah instead of Lallana. This might have woken that sleeping back line sooner to keep the match at 4-2.
The other bad decision Klopp made was selecting Karius to man the net. It seems like every match Karius is in he makes one positional mistake that results in a goal.
Please by next August get yourself a true No. 1 'keeper.
And which was your favourite goal of the four?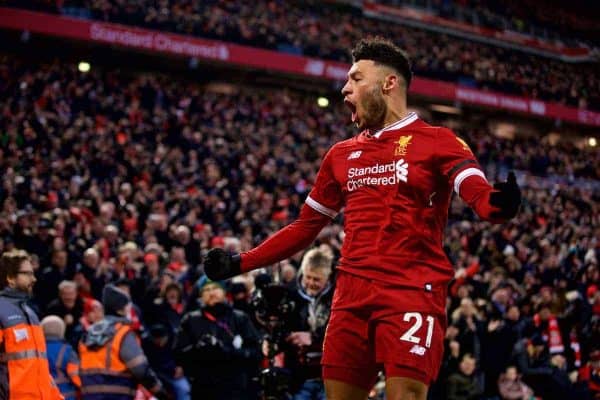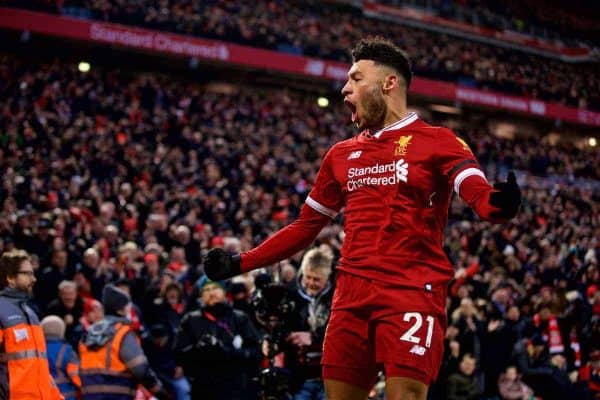 JACK: I'm going for Oxlade-Chamberlain's. If Sunday was a statement result, this was a statement goal for him; in the wake of Coutinho's departure, he's prepared to step up.
It was somewhat fitting that it came after another miserable result for Arsenal. I'm not convinced Wenger quite knew what a talent he was getting rid of when Oxlade-Chamberlain left.
MATT: All our goals were of the highest quality and each enjoyable for different reasons.
Oxlade-Chamberlain's for the almost Gerrard-like drive and finish from midfield, Firmino's for the quality and audacity of the finish, Mane's for the power on his left foot, Salah's for the confidence to finish that like it was a simple tap-in.
My favourite was Firmino's. To shrug off the defender, then finish like that, it was like Fowler at Old Trafford in 95/96. Brilliant footballer, brilliant goal.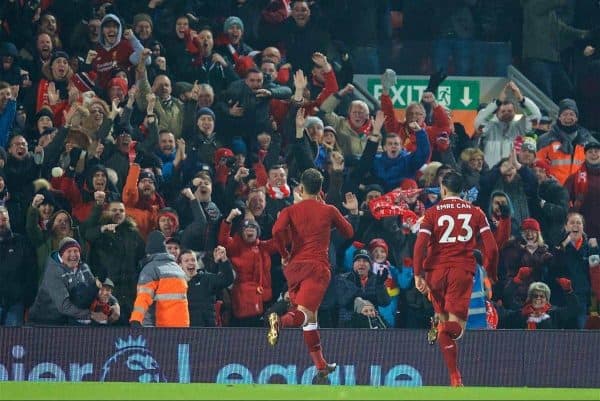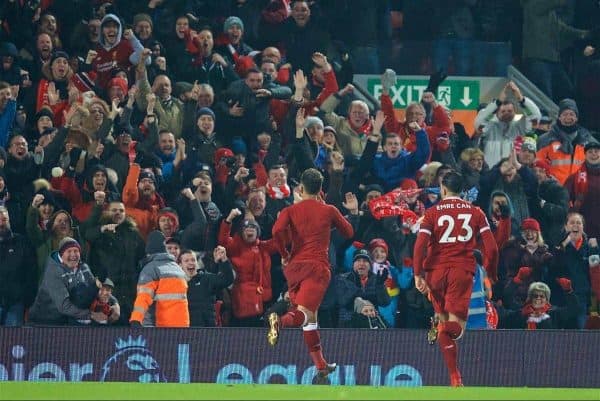 RUSTY: Firmino's, his touch to bend that perfectly off the iron and in the back of the next was beautiful.
I did like Oxlade-Chamberlain's to open the game up, since it seemed to show everyone this team didn't need Coutinho to score or create and win.