Liverpool suffered their first defeat in exactly three months on Monday night, with their 1-0 loss away to Swansea City stifling all momentum built.
The Reds arrived in south Wales confident of another three points after ending Man City's long unbeaten run at Anfield eight days previous, but instead saw their own dominance undermined.
After going 18 games without losing, following the 4-1 humbling at Tottenham, a solitary goal from Swans centre-back Alfie Mawson consigned Jurgen Klopp's side to misery.
They had 71.8 percent of possession and fired 21 shots on Lukasz Fabianski's goal to Swansea's three, but ultimately Liverpool were made to suffer.
With just over a week to go until the end of the January transfer window, this result demands a crucial inquest at Melwood, into what went wrong and how it can be solved.
Jack Lusby (@jacklusby_) spoke to This is Anfield's Karl Matchett (@karlmatchett) and Will Snyder (@Re_LFC) to discuss the positives and negatives of Liverpool's 1-0 loss at the Liberty.
The good…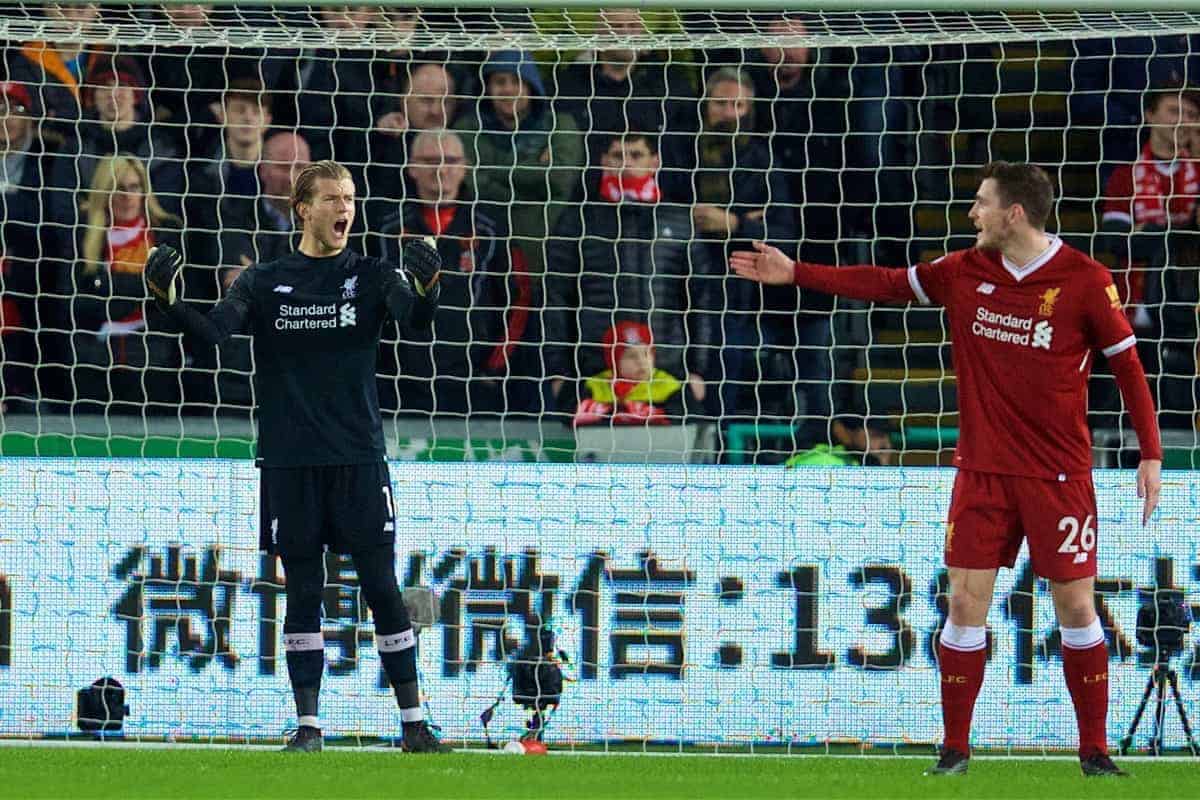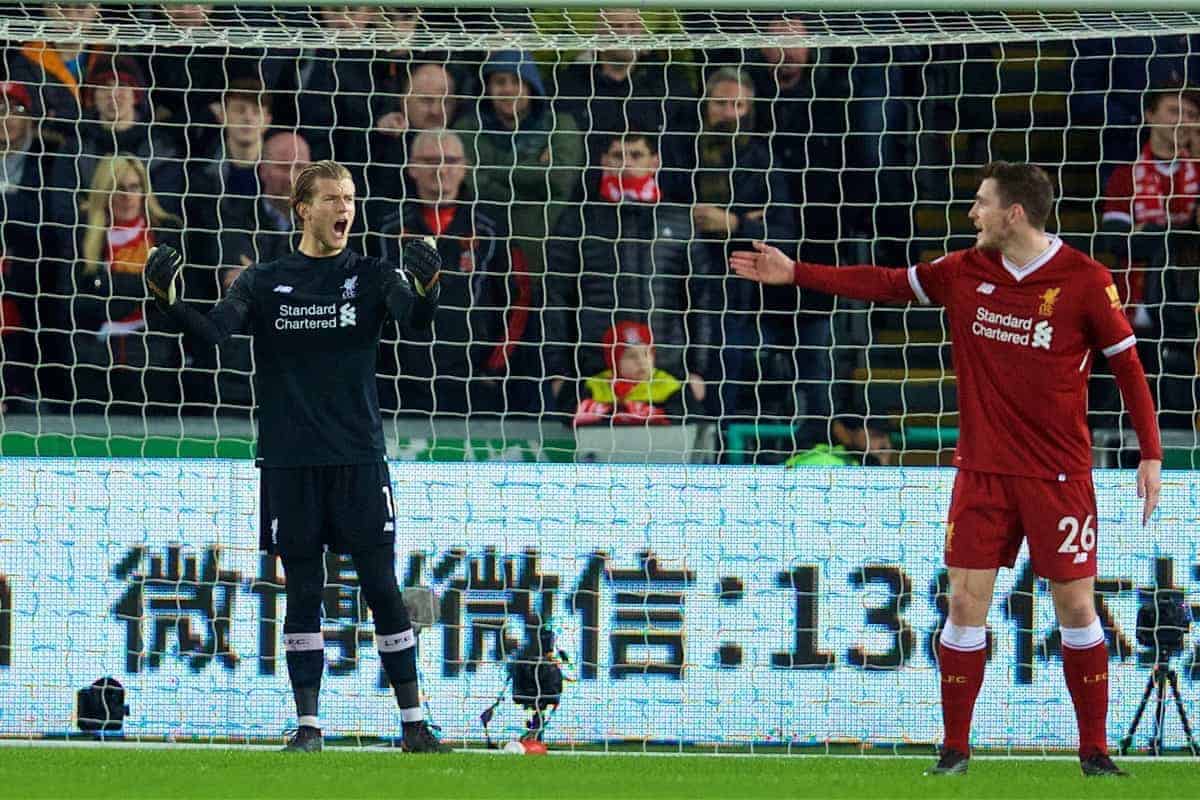 KARL: Difficult to pinpoint too many factors after a bit of a woeful all-round performance, but Can's passing was good in the first half, Karius dealt well with aerial balls and there were half-chances created until the final seconds.
It has to be learned and earned. Other teams find a way to at least grind out a still-rubbish 1-1 draw at times, and the Reds have taken steps forward too in that regard this season.
It didn't come on this occasion—obviously Klavan should have been the late final sub—but Van Dijk, Firmino and Lallana all had chances to level.
That's good, it shows the ongoing desire at least, but the quality obviously was way below the required level on the night.
It's also a first defeat in 19 games. If another run begins, this result in isolation won't mean too much—all teams lose eventually.
JACK: As Karl said, it's very tough to find any redeeming qualities in that performance; it showed clear complacency and a lack of creativity or any genuine incision.
A veiled compliment could be paid to Karius for a comfortable night between the sticks, even if he was beaten for the winner, but he only faced three shots and one accurate cross.
Robertson's relentless drives down the left flank were welcome, particularly given Gomez's off night on the opposite side, while Mane showed signs of regaining his form.
And ultimately, like Karl suggests, this is Liverpool's first loss in three months; the onus is now on them to ensure a swift response.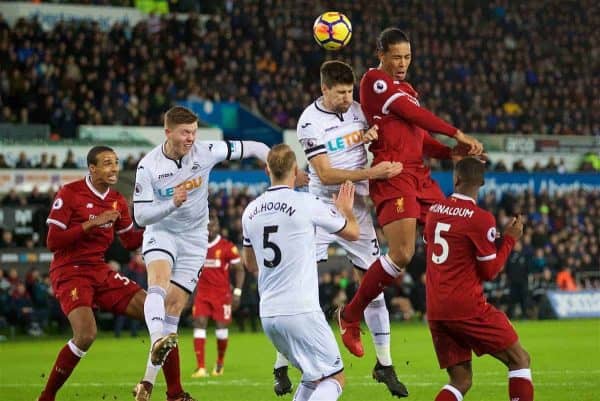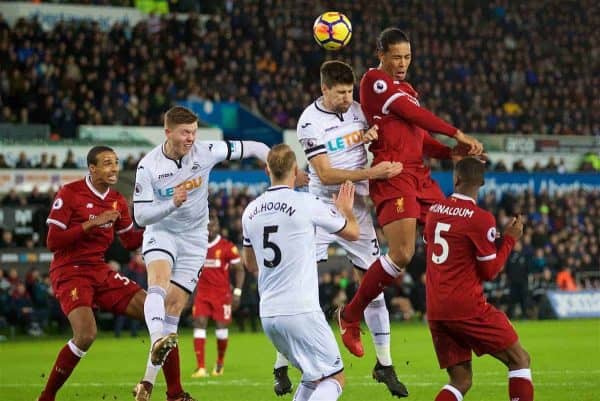 WILL: The way Liverpool scraped and clawed to try to level the game gives me hope.
Even when things were not going their way, they created genuine opportunities: a deft pass from Van Dijk, floated over Swansea's back line to give Salah a chance; a peach of a cross from Salah to Mane before half-time, only foiled by a rotten pitch that gave way beneath the winger.
And the chance at the death, which was fashioned by Van Dijk playing as the target man. Ings the creative foil, Van Dijk the provider and Firmino the finisher.
The fact Bobby didn't finish after all doesn't mean I wouldn't back him to do it again. And again and again.
The bad…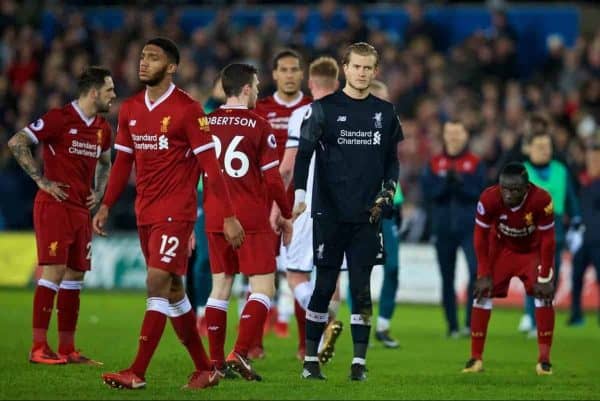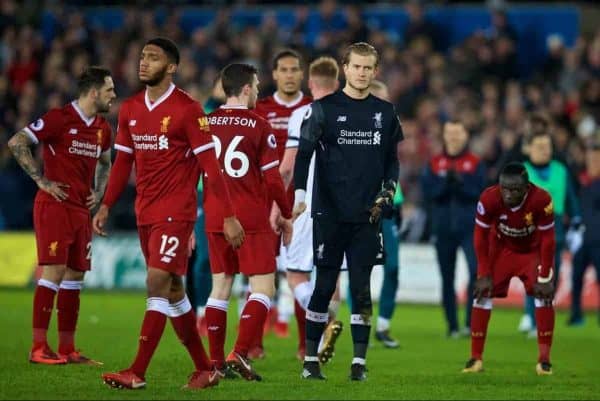 KARL: Terrible movement and woeful decision-making in the final third.
That the final 20 minutes or so saw the Reds' defenders, not forwards, taking pot-shots emphasises the need to stop the headless Jose Enrique-style lashes over the bar from range.
Regardless of Swansea sitting deep, regardless of the pitch being poor or any other reason, better movement and chances would have been created.
Early on Mane showed the way: drifting between wing-back and wide centre-back.
It only takes three or four of those relatively straightforward passes on the diagonal to work, and the Reds would have broken through.
After that though, it happened just once more, when Salah's cross was skewed wide by Mane.
JACK: The key issue for me was the lack of impetus in midfield: Wijnaldum was woeful, Can faded after a promising start and, strangely, Klopp took off Oxlade-Chamberlain on 68 minutes.
There were clear problems down the right flank, with Gomez struggling both in defence and attack and Salah too often too central, but the latter is arguably symptomatic of my previous point.
Overall, I felt Liverpool showed a lack of intelligence in the closing stages; it was more a paint-by-numbers, throw-bodies-at-it attempt at gaining a result, with little quality on show.
Let's hope that was simply an anomaly, as it should be noted that our first league defeat of the miserable start to last year came around the same time, against the same opponent.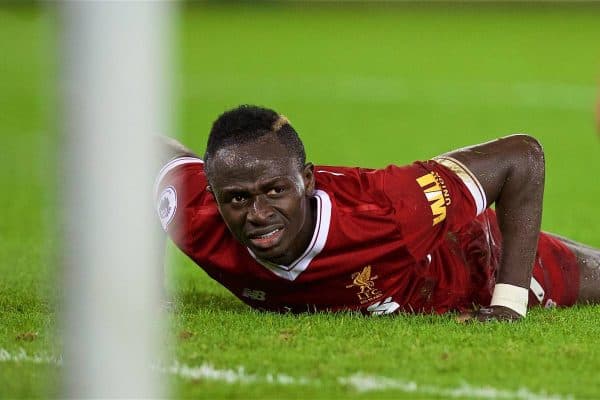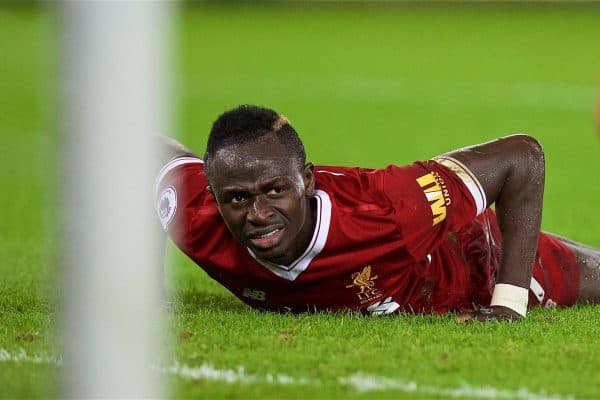 WILL: Ruthless to toothless. Where we were a whirling dervish of a team against City, dancing through small gaps in City's defence, against Swansea we were more like a pimpled teenager, pawing hopefully at a prom date on the dancefloor.
We need to do better when facing sides that shut up shop.
The apparent lack of creativity in the team was not helped by the team's lack of movement.
Yes, Swansea allowed Liverpool little space to operate behind the lines, but Liverpool not making better use of its speedy athletes on overlapping runs, among other things, is criminal after last week's performance.
And where was Wijnaldum though all this? I could have sworn I saw his name listed among the starters …
And does this result prove Liverpool need to buy this January?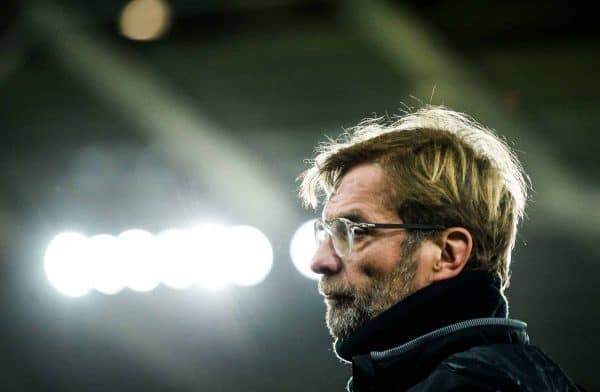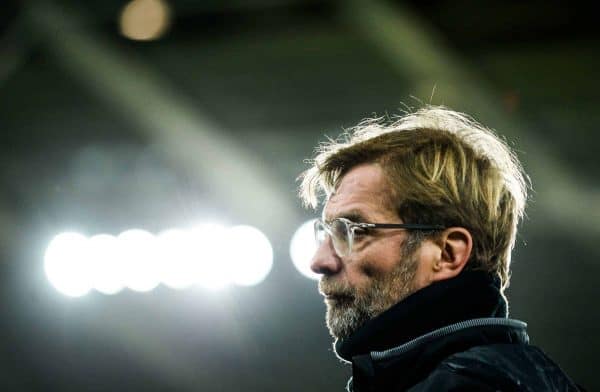 KARL: The result doesn't change my thinking on the matter in the slightest: we needed an additional attacker beforehand, we still need one now.
Creativity comes in all sorts of forms and it doesn't have to be midfield playmakers—better movement, more concentration in simple passes, third-man runners. Little was seen against Swansea.
But if any of the first-choice front three are out, the Reds have little depth, certainly not to maintain the quality levels.
A forward who can operate from the left and through the centre is a must-have, to allow Klopp to rotate as he did in winter and to always have an option on the bench.
Helpfully, here's a list of potential candidates…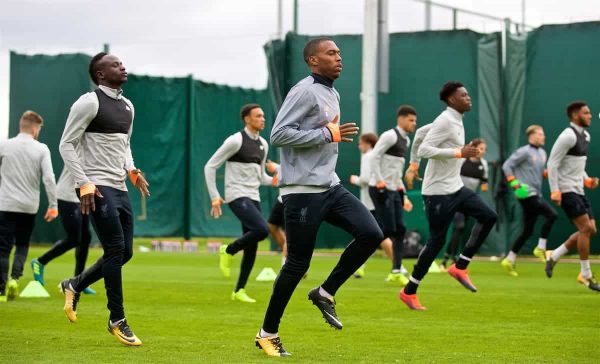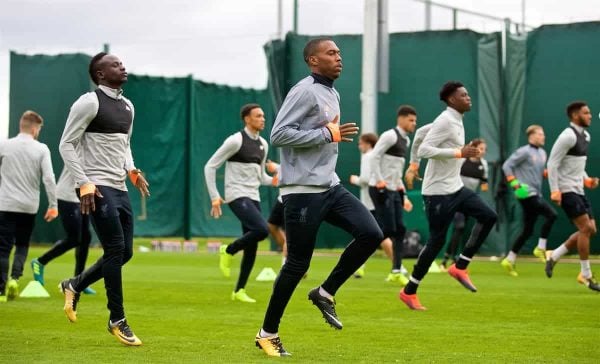 JACK: The most telling thing for me, looking at yesterday's squad, was the continued absence of Sturridge.
Given he returned to training four days before the win over City, that he was left out for both that game and the trip to Swansea amid speculation over his future is a worrying sign for the second half of the season.
With Firmino as No. 9, he's not a starter for this Liverpool side, but two of his three goals and all three of his assists this season have come from the substitutes' bench, so he can clearly make an impact.
In 514 minutes this season Sturridge has directly contributed to six of the Reds' 85 goals, while Klopp's options to change the attack yesterday (Lallana, Ings and Solanke) have no goals and two assists in 765 combined.
Granted both Lallana and Ings are still finding sharpness, but such a dearth of quality in reserve without Sturridge and Coutinho highlights a clear need for reinforcement this month.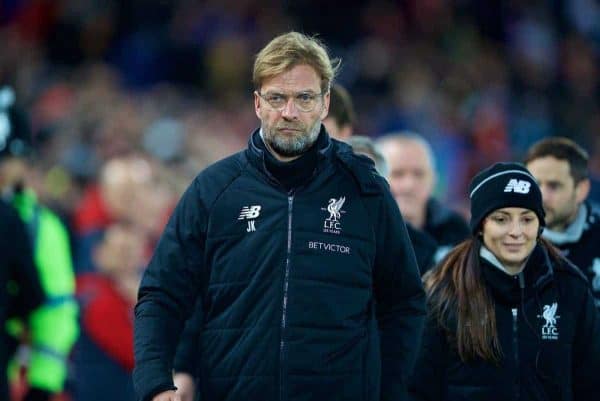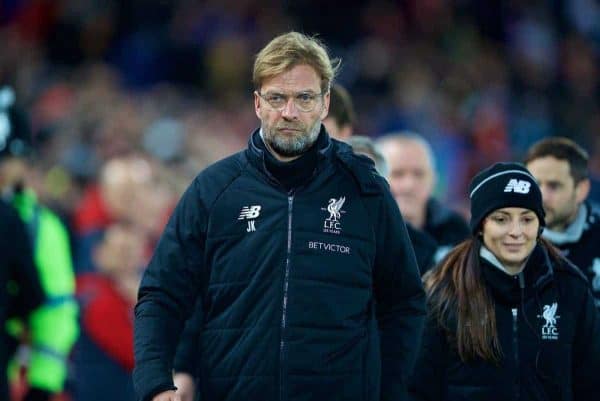 WILL: Let's not sugarcoat it: missing Coutinho hurt. His ability to thread a pass would have come in handy here.
But, if you believe in the project that Klopp & Co. have undertaken, as I do, then a knee-jerk reaction is unnecessary.
The improved results under Klopp are there for all to see, and even without Coutinho, we are light-years ahead of where we were only a few seasons ago.
The fact that Klopp felt comfortable selling Coutinho without an obvious direct replacement in the squad means he is comfortable with the squad as it is. If he is, so am I.