Lifelines were offered to those we had already put a line through, but Jurgen Klopp is now rightly pulling the trigger at Liverpool, writes Joanna Durkan.
Klopp's philosophy centres predominantly around the continued growth and education of his players, where the training ground is said to offer greater value than dipping into the transfer market.
This is an approach which has led to inquiries questioning if his loyalty to the players he inherited has come at a cost to our progress.
When Klopp became our manager in October 2015 he acquired a team which lacked a host of stars who were ready to propel us up the league table.
However, true to his ideology he got to work at Melwood and insisted an overhaul of the squad would not be required.
There is something to be admired about pursuing with players who were present at the club upon his arrival and attempting to extract every ounce of talent they possess.
But it also ensured players we had already deemed not good enough were offered a chance to remain at the club and try their luck with a new manager.
Now, in some instances there have been success stories—Adam Lallana most notably.
But for the large part the loyalty and lack of ruthlessness to overhaul the squad has been a costly oversight, up until now.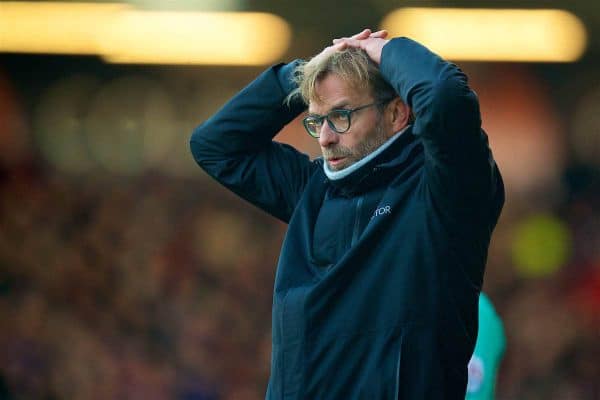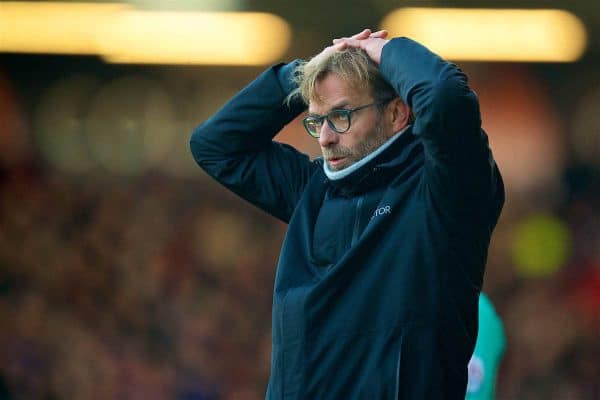 Throughout Klopp's two-and-a-half seasons at the helm we have borne witness to a multitude of catastrophic combustions and mind-numbing errors—stemming predominantly from defence—all of which were engrained in the club long before the German arrived.
Under Brendan Rodgers the tactical approach relied on the exceptional qualities of two very talented players in Steven Gerrard and Luis Suarez, allowing defensive frailties to be glossed over as our attack dominated the headlines.
The failings to address such glaring weaknesses have had us balancing on a fine edge, teetering and floating between a side capable of unleashing a merciless attacking display worthy of its place a top of the table, and a team ready to defensively self-combust as we watch our rivals grow stronger and move out of sight.
The football climate ensures such extremes can become a reality in a blink of an eye.
But Klopp has now actively pulled the trigger to send the dominoes falling as his plan to return our club to the heights of the English top flight is now well and truly in motion.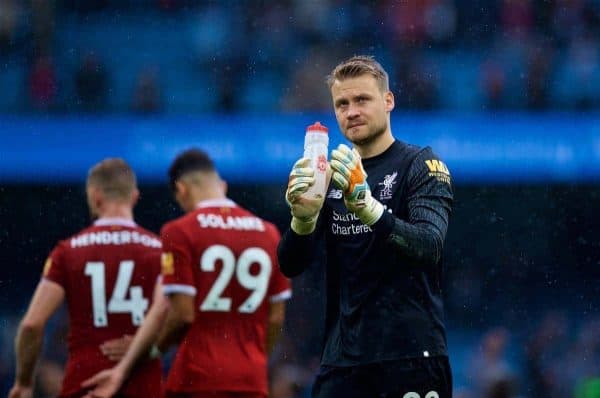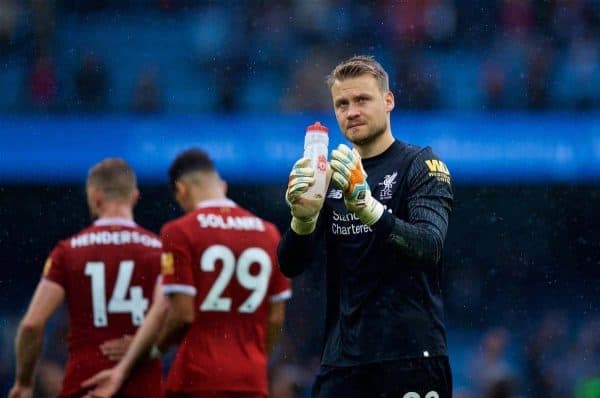 Whilst Klopp successfully culled a host of players who were simply deadwood at the first presentable opportunity—the likes of Brad Smith, Andre Wisdom, Mario Balotelli, Joao Teixeira—it is his purposeful replacement strategy of first-team players which is now paving the way for a new era of long awaited success.
You need not look further than Klopp's intentions for our defence.
Errors dating back to Rodgers' tenure at the club have continued to rear their ugly head long after his departure which is in part due to four from five of our regular members of the back line having been bought during the Irishman's reign.
These are Simon Mignolet, Dejan Lovren, Alberto Moreno and Joe Gomez, though the latter must be taken out of the equation such is his rapid development following his return from long-term injuries.
But the remaining three have continued to send alarm bells ringing as they have posed more questions than answers.
And Klopp has already secured a replacement for each: Loris Karius—although still very much under consideration—Virgil van Dijk and Andy Robertson.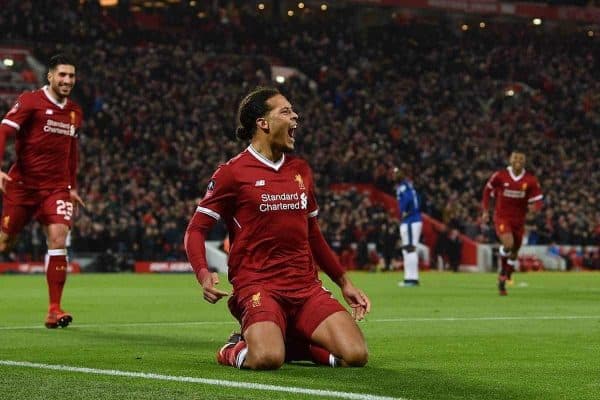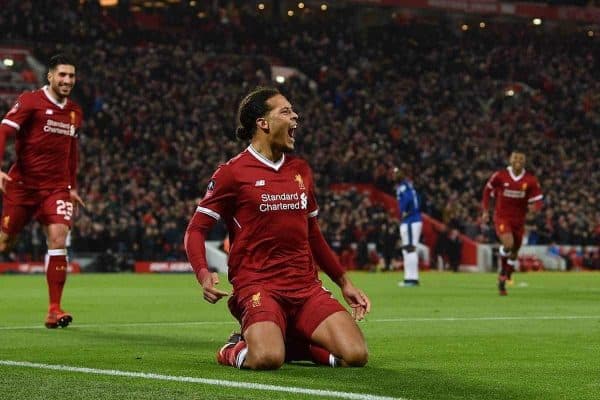 Despite the unfortunate events which transpired at the Liberty Stadium on Monday night, the arrival of the Netherlands and Scotland internationals within the last six months was both deliberate and significant for our long-term future.
This proves the time for persistence has neared its end for many players as Klopp's ruthless streak has come to the fore, where it will stay for the foreseeable future.
Although his public demeanour and choice of words seeks to praise and support members of his current squad—and rightly so—it is a deliberate facade which offers little insight into the work no doubt being conducted behind the scenes.
Our manager more than most recognises we need reinforcements and his presence alone ensures we are no longer being linked with mediocre players in Stewart Downing, Paul Konchesky or Andy Carroll, but rather Leon Goretzka and Thomas Lemar.
The aforementioned tier of talent seemed unattainable in the years preceding Klopp, but the man leading our club is making Anfield a destination not a stepping stone.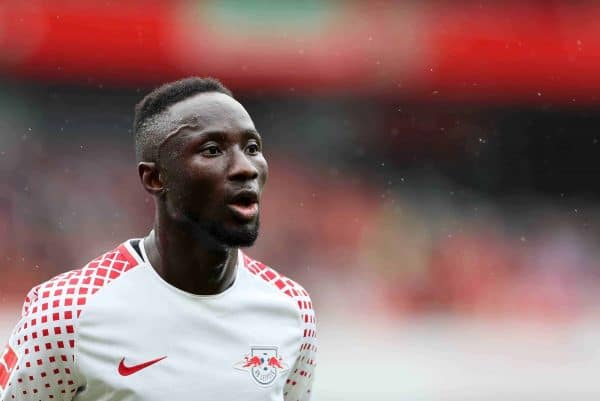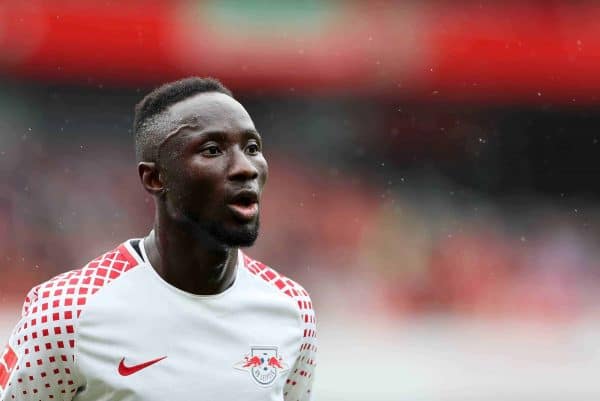 Naby Keita, who we secured ahead of fellow European powerhouses, is a prime example.
Klopp's insistence to sign the midfielder and wait a season for his arrival not only reveals his immoveable attitude of landing his top target, but the long-term vision he has for the club.
This prioritises the addition of players who are a level above what he currently has at his disposal.
Whilst we are now only bearing witness to the cascading dominoes which have fallen at the hand of Klopp, the early signs of his first-team overhaul indicate we are in for one hell of a ride as our merry-go-round has been upgraded to a new and improved full-throttle rollercoaster.
So, ensure you buckle up for the ride as all signs suggest we have only just scratched the surface of Klopp's ruthless streak.
---
* This is a guest article for This Is Anfield. If you'd like to contribute a piece for consideration please see this page. Follow Joanna Durkan on Twitter, @Joanna_1602.