Liverpool's long unbeaten run over winter is impressive, but key January departures have to be replaced if the Reds are to maintain their challenge on three fronts.
Looking at a strong top-four challenge, still in the FA Cup and competing in the knock-outs of the Champions League, 2018 could get off to a very interesting start for Jurgen Klopp's team.
Of course, quality will dictate just how far any push for honours go, but quantity is important too: the squad depth must be tended to.
Much was made of the boss' tendency to swap players with such frequency as the fixtures piled up, but the points tally speaks for itself.
Across November and December in particular, the switches came with regularity, putting Klopp way out in front for number of changes to his starting XI for the Premier League season.
Indeed, for most Premier League seasons.
59 – Liverpool have made 59 changes to their starting XI so far this season in the league; only one team have made more in their opening 16 games to a Premier League campaign (Man Utd; 68 in 2001-02). Tinker. pic.twitter.com/N9eGU9t6oI

— OptaJoe (@OptaJoe) December 12, 2017
But the results came, and fewer injuries were accumulated. Jordan Henderson suffered a spell out, and Daniel Sturridge has too, but few others: a week or so for Mohamed Salah, a short span for Dejan Lovren, a longer one for Alberto Moreno.
Considering the Reds played 15 matches in exactly two months, it was far from the devastation to the regular team it might have been.
And, it's 18 matches unbeaten now since the fiasco at Wembley. With the likes of Swansea, West Brom and Huddersfield up next, it could go on a while longer yet.
Klopp has managed his squad well; even those who were out of the team for long stretches at the start of the campaign have been eased, or thrown, in to great effect.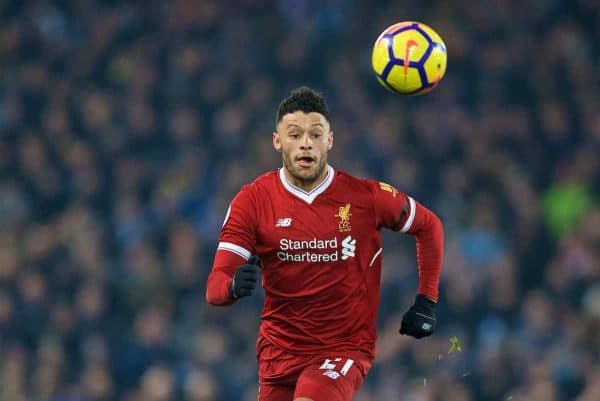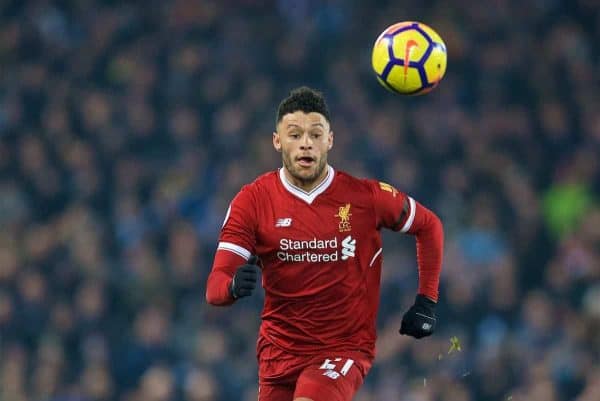 Alex Oxlade-Chamberlain represents the best example of the former, while Andy Robertson's lung-busting breakthrough definitely comes under the latter heading.
For the first time in too long, it feels as though Liverpool almost have a deep squad which can cope with most injury build-ups…almost.
The defence had been stretched thin from time to time—notably with all three centre-backs on ice at one point—but Virgil van Dijk's arrival should fix those worries. Full-back is fine, with two on each side, James Milner as cover and others who can fill in.
Midfield similarly looks reasonably deep: Henderson and Emre Can as the No. 6, Gini Wijnaldum, Oxlade-Chamberlain and Adam Lallana all options for the 8s. Milner, again, is cover throughout.
It's arguable that one more quality addition would be beneficial, particularly following Philippe Coutinho's departure, but it's not essential for the pure numbers.
But in attack, the Reds' situation is more precarious; that Coutinho departure leaves them on the brink.
Sadio Mane, Roberto Firmino, Mohamed Salah.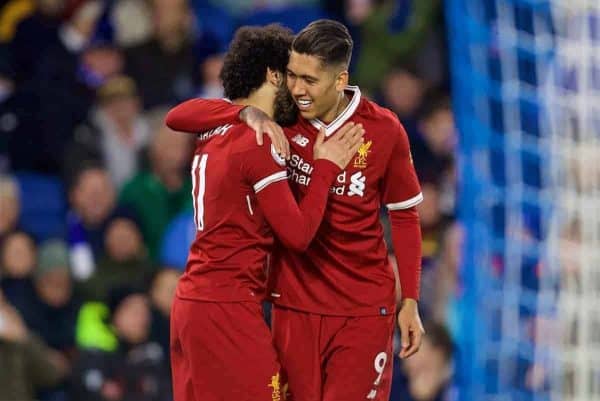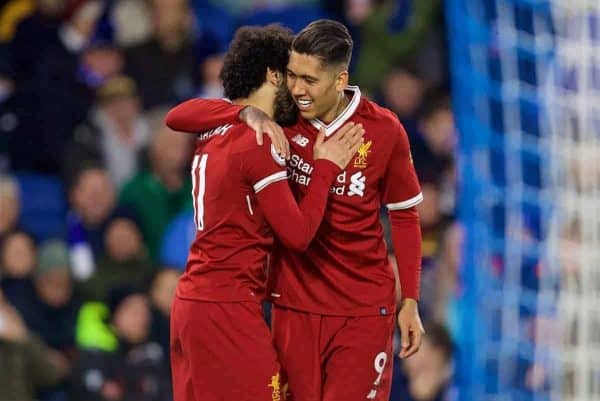 The trio is unstoppable, exciting, relentless…and because of all that, they have to come out from time to time.
Their intensity and explosivity leaves them most prone to fatigue and injury, and there's not a direct replacement in the squad for each other than shifting Oxlade-Chamberlain into the front line.
Sturridge, with his acceleration and scoring touch seemingly departed, just doesn't offer the reliability or the reassurance that he can be the primary goal threat again, while Danny Ings and Dominic Solanke don't have a goal between them.
Barring an unlikely return to prominence for Lazar Markovic, it's in young talents that any further rotations most come from for Klopp, which makes it paramount that any further departures from the squad are replaced.
There have been rumours, concerning both Sturridge and Ings, that an Anfield exit could be imminent. Ovie Ejaria could leave on loan, Ben Woodburn has been sought after, even Harry Wilson would be snapped up by Championship sides if they were encouraged.
But the Reds cannot afford that, not without replacements.
One injury to a wide forward can just about be dealt with, now that Lallana is back and Henderson returning. The switch, both starting at times and in-game, to a 4-4-2 can also help in this regard.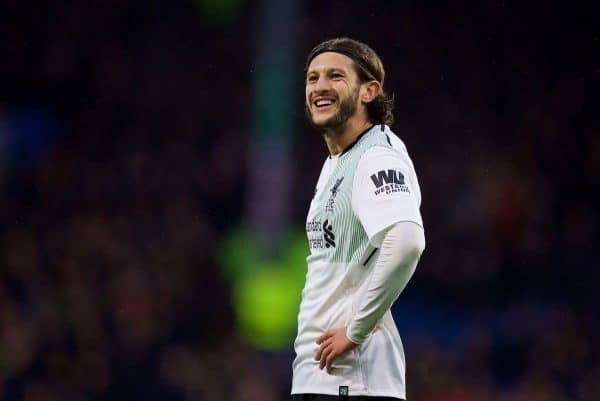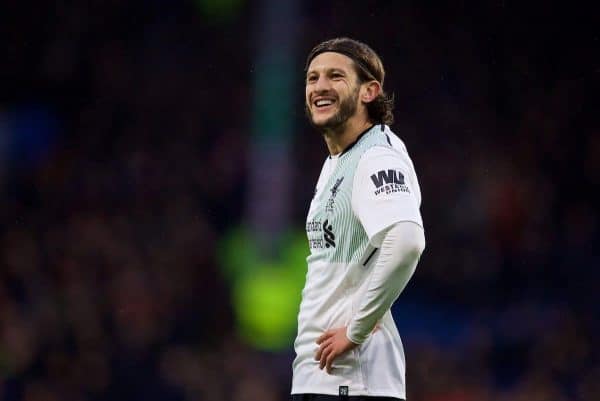 But a rotation and an injury or suspension hitting at the same time will be tricky to deal with.
Up until the end of February, it won't be much of an issue. One game a week for the most part, time to train, time to recover.
But come March, if the Reds progress past Porto and West Brom in each cup in turn, the pile-up will come fast once again.
Klopp has already shown he can switch personnel effectively—but only if he's got the numbers there.
Coutinho's departure will hit Liverpool hardest not when the remaining three-pronged front line are fit and healthy, but when one is missing.
No replacement midfield schemer isn't the real issue, not right now at least, but Coutinho provided drive and a goal threat in the final third.
A single departure more and Liverpool, and Klopp, have to act.
The squad has worked wonders to get themselves into this position, but it has very much been a cumulative, group effort—and the same again will be needed in the final weeks and months.