Liverpool's 1-0 defeat at Swansea was a low point in a positive season, and the Reds' response holds the key to how it will be viewed come May.
There was something so painfully predictable about Monday's lapse, just eight days after Liverpool had produced an impressive performance to end Man City's unbeaten season.
To lose to the Premier League's weakest team in such tepid fashion was bitterly disappointing, and both Jurgen Klopp and his players experienced poor evenings.
Not a single player was at the races, looking flat, devoid of creativity and not up for the fight, and the hosts fully deserved their narrow victory.
It was the worst showing since the 4-1 drubbing at the hands of Tottenham in October, on an evening when Liverpool had the chance to go five points clear of the fifth-placed north Londoners.
Although this was a match we have seen unfold so many times, was this an increasing anomaly – the kind of match that can happen to anyone now and again – or was it more than that?
Merely a one-off?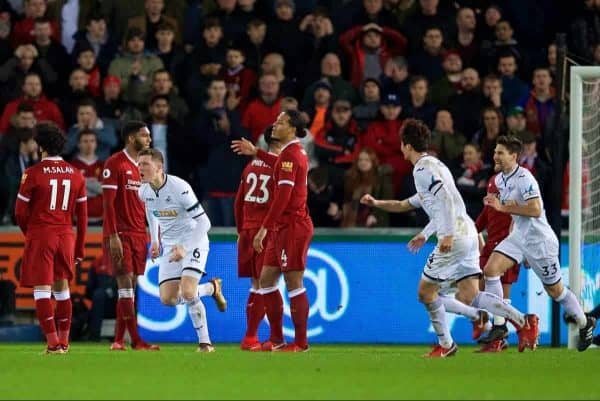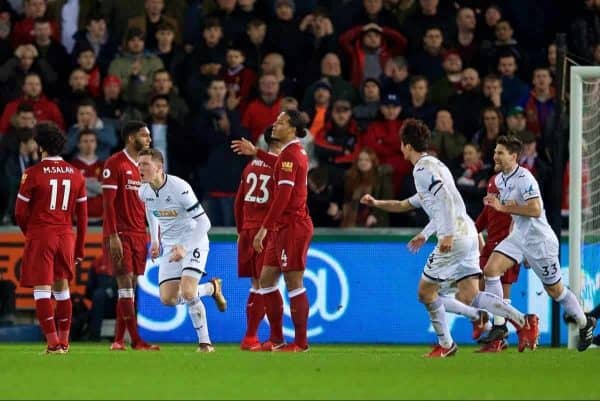 Such a galling defeat is always going to create mass negativity in the heat of the moment, but this type of game has become less frequent this season.
This time last year they felt as regular as clockwork, from the 3-2 defeat at home to the Swans to the abhorrent display at Hull City soon after. But Klopp has instilled a belief that has helped Liverpool grind out ugly wins.
Let's not forget that, prior to the City match, the Reds had dug deep against Everton, Burnley and Leicester City, nicking late winning goals on each occasion to win 2-1.
This season, only the draws at home to Burnley, Everton and West Brom could be viewed as similar to Swansea, when it comes to dropping points and struggling to break down stubborn rearguards.
There has been plenty of talk surrounding Liverpool's new-found winning mentality, so has this suddenly evaporated after one terrible showing at the Liberty Stadium? It's doubtful.
Players are only human, and occasionally they will simply not click, a shock scoreline will happen and fans will be left deeply frustrated.
Barring City, whose form has been freakish, every single one of Liverpool's top-six rivals has experienced similar days at the office.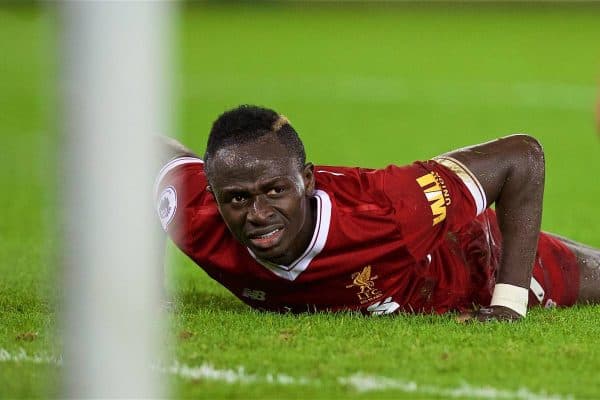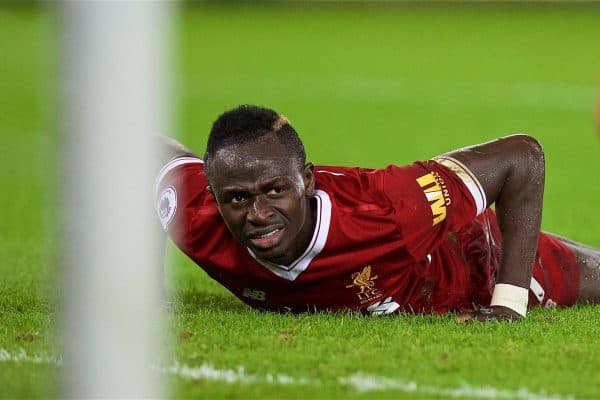 Man United lost at Huddersfield and were held at home to Southampton and Burnley; Chelsea were downed by Crystal Palace and West Ham; Spurs couldn't beat Swansea, West Brom or the Hammers at Wembley; Arsenal have won just three away Premier League games out of 12.
Liverpool seem to be the only ones who receive criticism for drawing or losing against lesser teams, however, when it is clearly a more widespread issue.
The Reds had just been unbeaten in 18 matches, perfectly highlighting their consistency, and they have got the better of lesser teams such as Huddersfield, West Ham, Southampton, Stoke City, Brighton, Bournemouth and Swansea in that time.
It is an issue that has been largely eradicated, on this season's evidence.
The same can be said for their perceived set-piece ineptitude, which until Alfie Mawson fired home, had seen 51 corners successfully dealt with in succession since the 3-3 draw away to Sevilla.
Agendas exist in football, unfortunately, and some couldn't wait for Liverpool to lose to a set-piece goal again.
That next loss was always going to hurt, and coming unstuck against Carlos Carvalhal's table-proppers does feel particularly hard to take.
The response is pivotal, as Klopp's men face a vital next four months.
Big test of character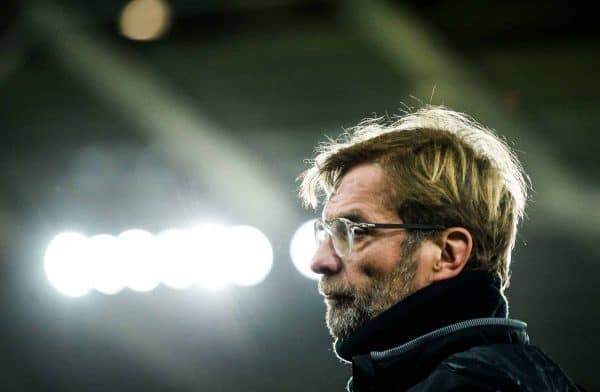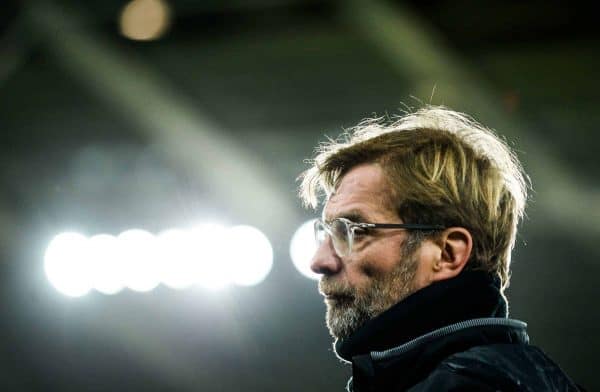 The fixtures keep coming thick and fast for the Reds, and bouncing back immediately can make all of the post-Swansea misery go away.
West Brom visit Anfield on Saturday in the FA Cup fourth round, which is followed by a league trip to Huddersfield next Tuesday.
These are perfect opportunities to overcome similarly defence-minded opponents to Swansea, and prove that this current side is made of far sterner stuff these days.
Should Liverpool fall short in those two outings, there would be reason for concern, especially with no transfer business looking likely this month.
Failure to dispatch of the Baggies and the Terriers would make the decision to sell Philippe Coutinho look even more of an error, too – his absence was felt against the Swans.
The importance of this upcoming few months cannot be underestimated, in terms of the Reds not standing still and ruining all of their recent good work.
They must finish in the top-four, which is a goal they still look handily placed to achieve, while strong Champions League and FA Cups showings are called for.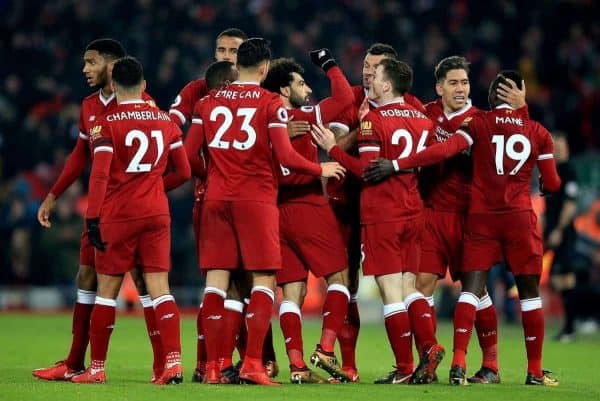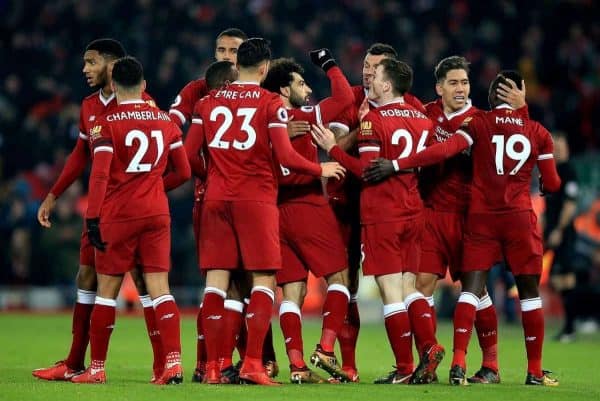 But for City's incredible campaign, Liverpool could easily be in a title race right now, with their current points tally the same as it was at this stage in 2013/14, and just four worse off than in 2008/09.
This is an extremely talented side we are watching, and the hope is that the Swansea debacle will be consigned to history by the time May rolls around.
The stalemate against West Brom last month certainly was, with six wins out of seven following, and the only dropped points coming at Arsenal.
Monday should not be swept under the carpet – going from Jekyll to Hyde in the space of just over a week is far from ideal – but equally, mass hysteria should not ensue.
Question marks do still need to be raised about whether Liverpool are as mentally strong as some of their rivals, but one bad night should not cloud all the recent progression.
The Reds will be fine, and the 1-0 loss to Swansea will be looked back on as a horrible result no different to those suffered by every side throughout history.
It was wretched, but it doesn't feel fatal.