Liverpool have already been active in the transfer market this January, but there's a high probability of more deals to follow the arrival of Virgil van Dijk.
January isn't always a favourite time of year for managers, with plenty of matches to focus on rather than constant media speculation to answer to.
But it's also a month where the difference can be made in terms of a title fight, qualifying for Europe or winning silverware.
Signing Van Dijk will certainly take the Reds a step or two in the right direction, but the £75 million outlay doesn't necessarily mean nobody else will arrive—especially if others leave.
Both first-teamers and fringe players could head out the exit door if the offers are right.
So it's time to take a look at which rumoured moves, incoming and outgoing, are most likely to happen this month.
Outgoing Transfers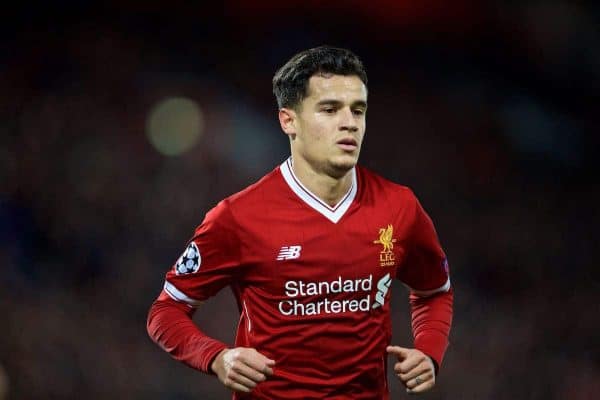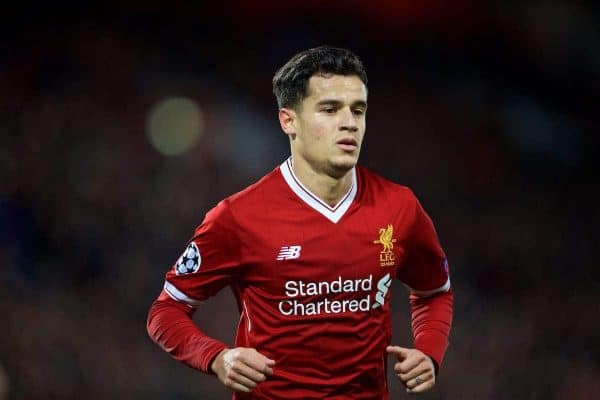 Philippe Coutinho: 8 (out of 10)
It's not something fans want to hear, but it seems pretty inevitable now that the Brazilian No. 10 will be departing Anfield for the Camp Nou.
Barcelona will be relentless in their pursuit of the Little Magician and if the suggested fee of around £130 million is correct, it's a phenomenal amount to bring into the club.
Pleasingly, the recent activity of the club in the market has been to bring in those who make a definite, tangible difference—and doing so with an extra nine figures might be critical next season.
Yes, he's a huge player to lose.
But Coutinho has also played over 200 times for the Reds now, many more than the likes of Luis Suarez or Fernando Torres tallied.
Barca could push for a January move, but there's always the chance he stays until season's end—so it's an eight for January, but a 10 within the next six or seven months.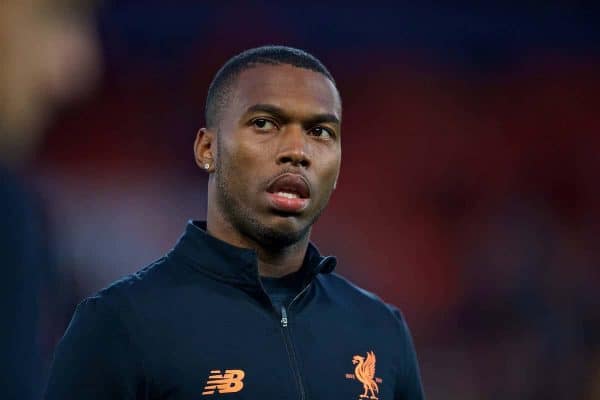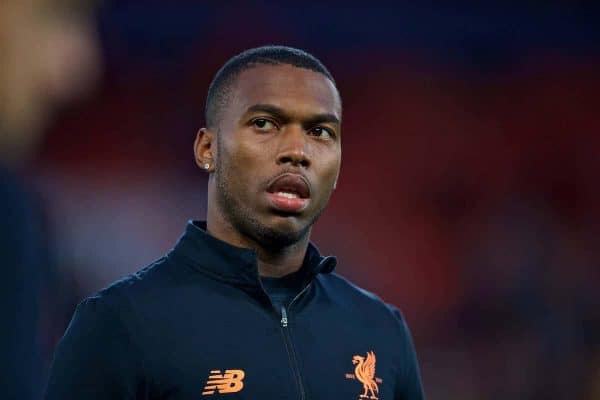 Daniel Sturridge: 8
Another fan favourite for a time, but Sturridge isn't a first pick for Jurgen Klopp and his recent spell out the team—seven games and counting—has not exactly suggested he's indispensable.
The Reds haven't lost, have only failed to score once and have made up ground in the top four without him.
An hour of Premier League football since the end of October simply shows he doesn't feature in Liverpool's key approach any more, despite his obvious attributes and ability to be a goalscorer when regularly featuring.
He'll likely be allowed to leave, though a replacement in attack would be preferable to being a man down.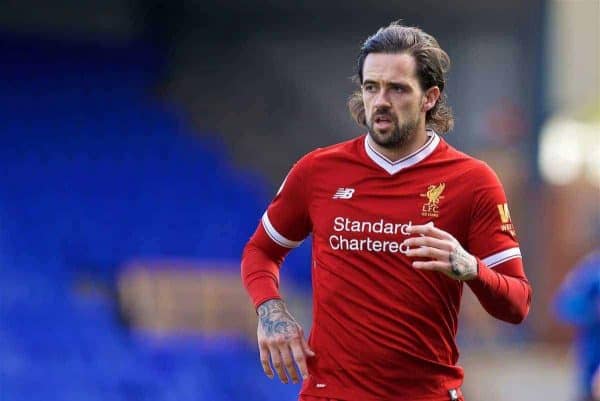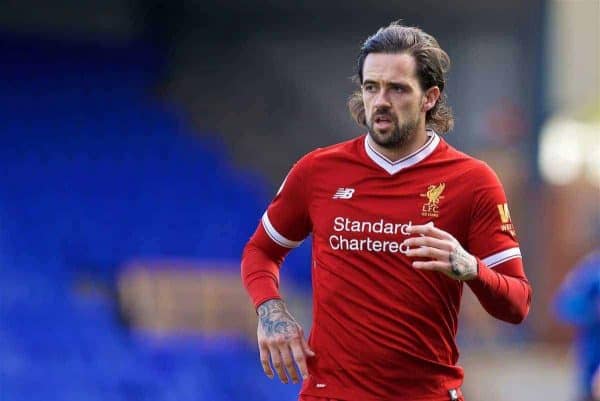 Danny Ings: 10
Ings is different to Sturridge in that he has had to battle back from another long absence rather than several shorter ones, but it's the same outcome: he's not needed, not relied upon.
Clearly Ings is a striker who can play and score in the Premier League, but he's nowhere near the class of Roberto Firmino.
Put him into a mid-table side and let Ings get a run of 15, 20 matches across the second half of the season and there may be considerable permanent deals on the table in the summer.
Either way, his future doesn't lie at Liverpool.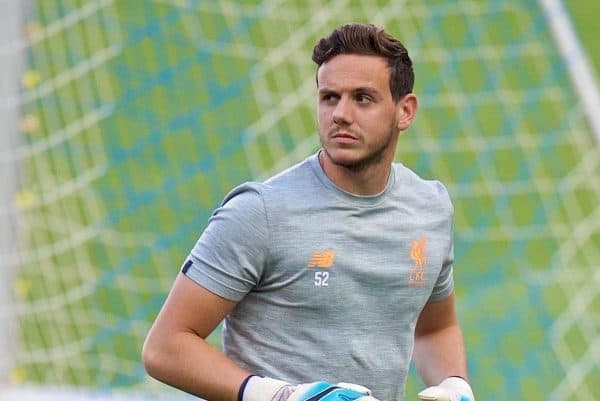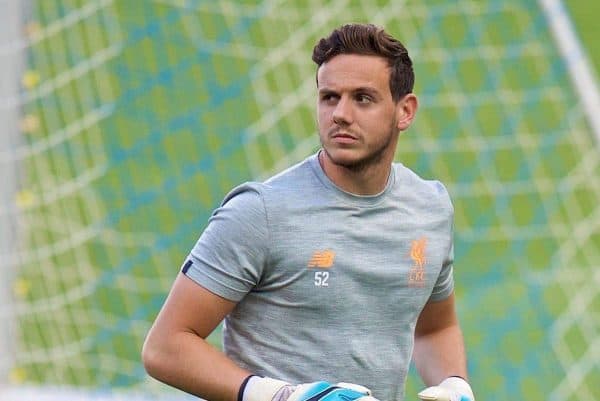 Danny Ward: 7
It's easy to feel incredibly sorry for Ward, who at times has looked the most well-rounded and complete of the Reds' three goalkeepers, yet has played just once this term.
He needs games; he's 24 and doesn't have a season in the top flight to his name yet, and while Klopp's thinking might have been sound—rotation, competition, progression—it simply isn't working to Ward's benefit.
The Welsh goalkeeper remains a viable option for the Reds in the longer term, but he has to be given the chance to prove it.
If that can't be at Anfield, let him showcase his talents elsewhere from this month onward.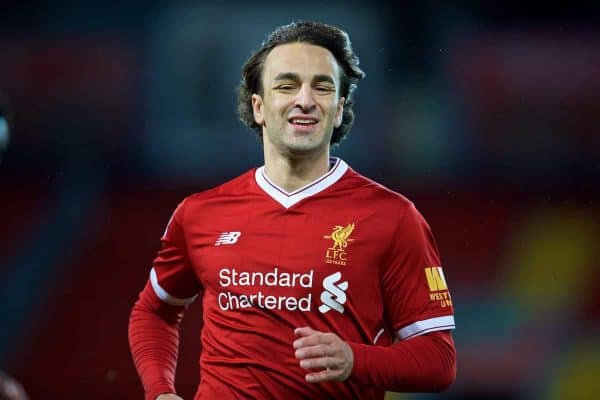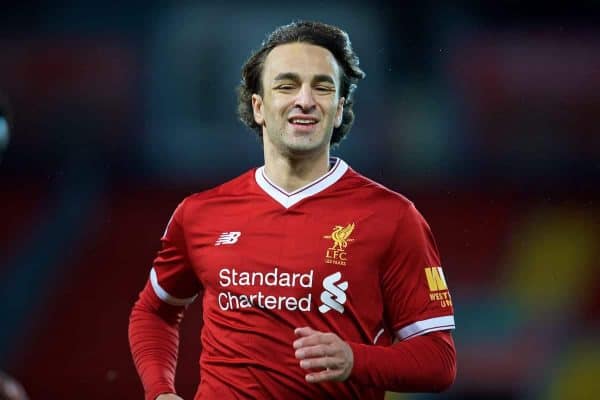 Lazar Markovic: 10
An obvious departure for January if there's a willing taker.
Despite a few injuries, the need for speed in attack and even a few such as Ings impressing in the U23s before earning game time for the seniors, Markovic remains an outlier.
He has been on the bench once, unused in the EFL Cup loss to Leicester, and has only played once for the U23s themselves.
With 18 months left on his contract, it's time to take whatever offer is on the table.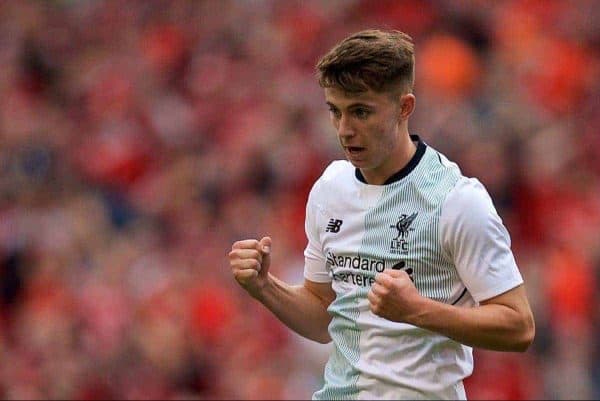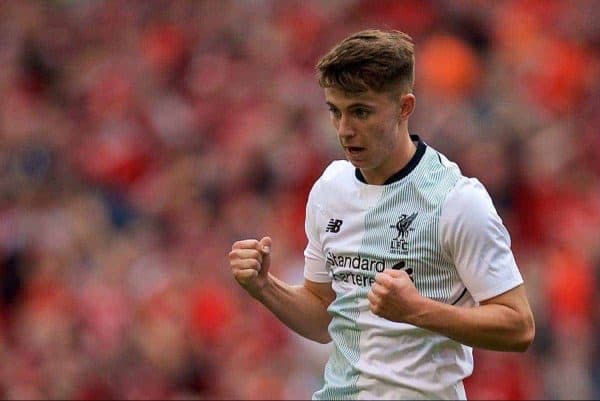 Ben Woodburn: 5
There were early suggestions Woodburn could be on the move to get game time, but an appearance on the bench against Burnley and the possibility of one or two of the above departures may scupper those plans.
Woodburn can fill several roles: creative midfielder, inside forward and second striker.
That kind of versatility is not only useful, it increases the likelihood of his involvement at some point.
And at his age, it could still be more worthwhile training around the seniors and playing five times than playing 20 matches for a terrible Championship club.
Incoming Transfers

Naby Keita: 6
The Keita deal is done of course, but that's to bring him to Anfield in the summer. What about bringing it forward?
It's hit and miss, it really is. RB Leipzig don't need to cave for any reason and they have a fight on their hands for a top-four finish.
Yes, they're out of the Champions League, but that's not the only objective.
How much more are Liverpool willing to spend on a player who is already theirs just to have him for half a season extra?

Thomas Lemar: 7
In all probability this one should be only a two or three rating…but, Coutinho.
If the Brazilian goes, Liverpool need a replacement, a scheming and inventive runner from the attacking midfield lines who can play from the left of the attack or deeper, centrally.
Lemar ticks all those boxes as well as a few more—set pieces, the ability to beat men—and the Reds have concrete interest.
He could be one of the most realistic replacements if the No. 10 shirt becomes available.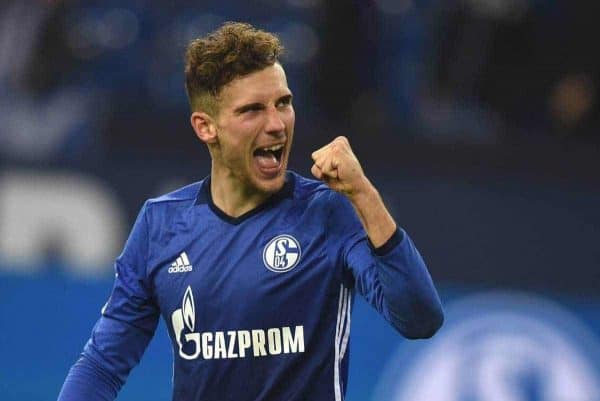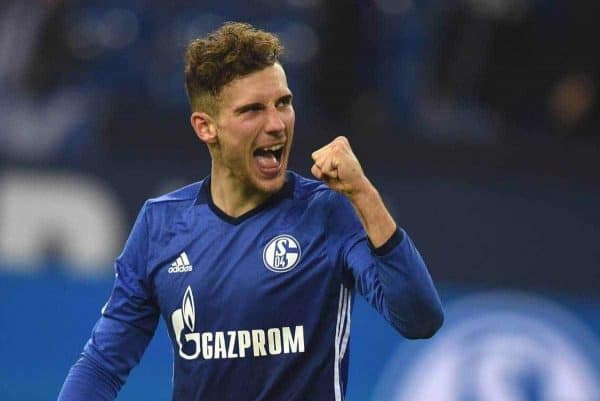 Leon Goretzka: 3
It's a saga which will be ongoing for months yet in all probability.
Goretzka is out of contract at Schalke in the summer, so the ball is entirely in his court: he can wait and see what offers come up, and indeed how S04 fare in the Bundesliga this season.
The chances of the Reds snaring him in January are almost non-existent, and even for the end of the season must still be considered unlikely.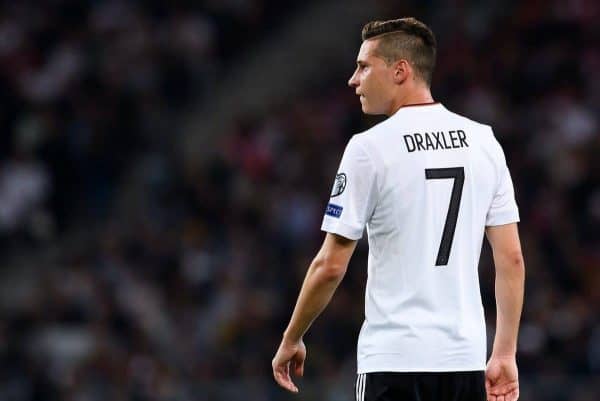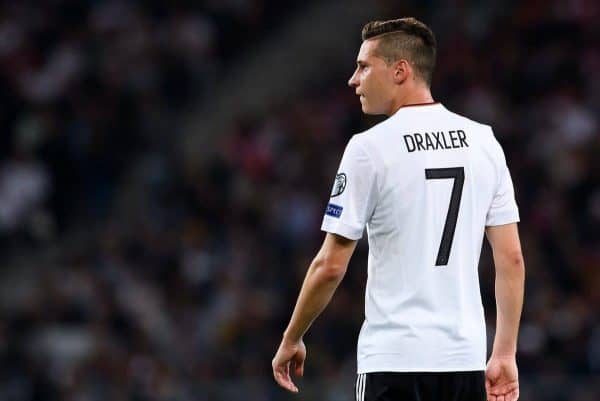 Julian Draxler: 2
If Lemar is at least plausible and Goretzka is unlikely, then Julian Draxler is straight-up not happening.
For starters, he's a regular for Paris Saint-Germain, a key player this season both domestically and in Europe, playing centrally or wide as required.
Quite like Coutinho, indeed, except already on the verge of winning titles at his club.
There's no reason for PSG to sell, nor for Draxler to leave, nor indeed for the many rumours surrounding him moving to the Premier League to exist.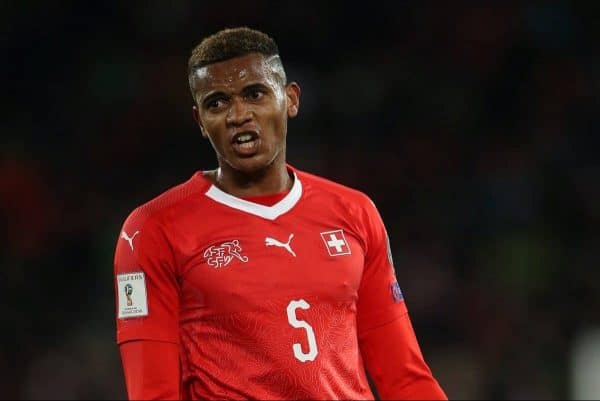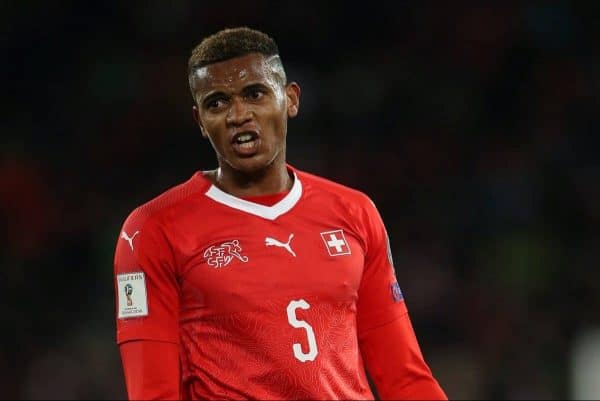 Manuel Akanji: 8
If the Reds do dip back into the market in a non-Coutinho related manner, it may well be to strengthen for now and the future.
Central defender Akanji has been hotly tipped to make the switch to the Reds from Basel and the 22-year-old would perhaps benefit from having the first half-season to ease his way into Premier League life.
Depth isn't the issue at centre-back after signing Van Dijk, but his long-term partner is yet to become clear.
Sign Akanji and perhaps there's an inkling of Klopp's thoughts for next season and beyond.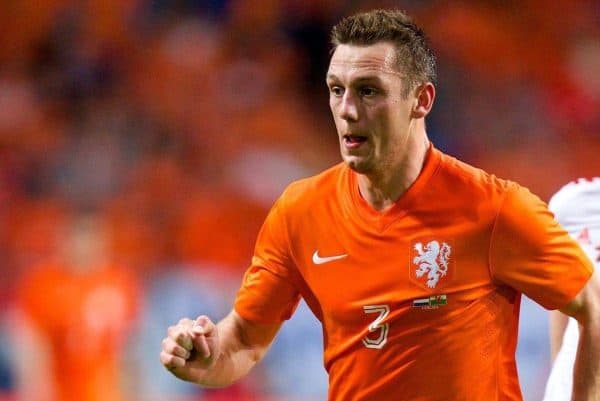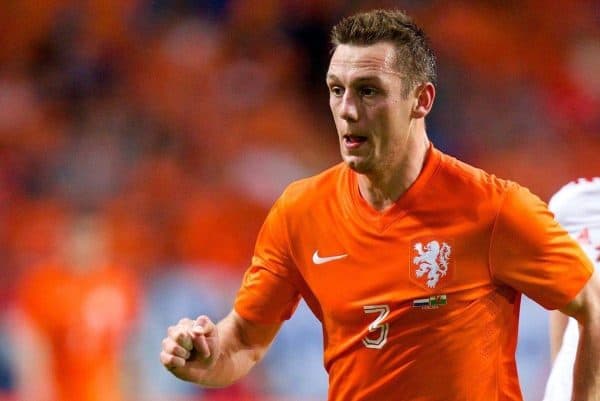 Stefan de Vrij: 1
Forget it. De Vrij, like Goretzka, still has a contract situation to sort out—and it's clear that this will rumble on and on for months yet.
Then there are other suitors to consider, as well as the fact the Reds have just lashed out £75 million on a new centre-back.
It's simply not the first priority at this stage and a battle for another Dutch defender's signature seems extremely improbable.