Despite reports linking Ben Woodburn with a loan move away from Liverpool this month, Jurgen Klopp says the gifted teenager will stay put for now.
Woodburn is one of the most highly rated youngsters to emerge from the Reds' academy in recent years, and a goal on his senior debut against Leeds United last season saw his stock rise dramatically.
The 18-year-old has made just one appearance in 2017/18, however, and he has been linked with a temporary move to join Championship strugglers Sunderland this month.
Despite this, Klopp has confirmed that the Welshman will remain on Merseyside for the remainder of the season, citing his first-team experience as key.
"There's no rush in it. It's nice that clubs are asking for him already, but Ben had enough games so far," Klopp told LiverpoolFC.com
"He played in different competitions, the UEFA Youth League, the U23s and had games with us
"In all the sessions he is improving constantly. That we think we would miss him in our training group—with this quality squad—is maybe the biggest compliment you can give to him.
"He is completely relaxed, his family is relaxed and I am relaxed. The request is logical but there's no rush at the moment. He is in the right place.
"We will help him, of course, and if there is any point in the next year when we think he needs to go somewhere then we will consider that for sure. But not for the moment."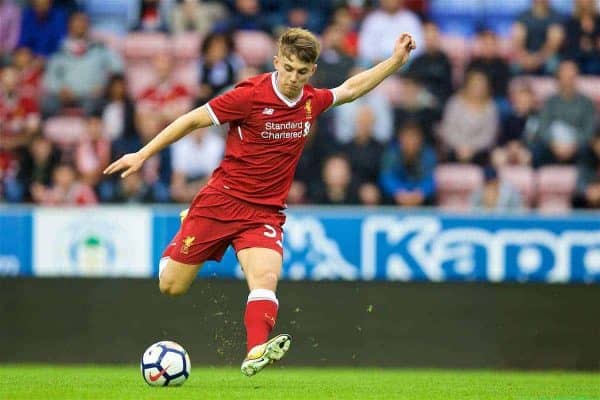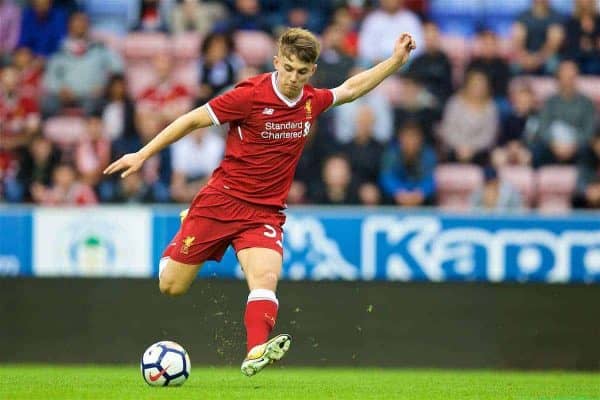 Steven Gerrard's U18s host Arsenal in the fourth round of the FA Cup Youth Cup at Anfield on Saturday afternoon, and the 37-year-old is hoping Woodburn will be made available.
But Klopp says he is as yet undecided on the matter, with the youngster's first-team duties taking precedence.
"He asked me already—and I said 'not sure!'," he added.
"Usually I would like to give him Ben but because of the injuries, we have a very important session today. We have to prepare for Swansea and Ben is in our training squad.
"If I can let him out of proper training today then he would be available for tomorrow. If he is doing normal training today then maybe it's not possible.
"But I am on the side of both of the lads, Stevie and Ben, so if we can make him available we'll do it. If not, then Stevie has to do the job without Ben."
It is a huge compliment to Woodburn that Klopp sees him as such an integral figure moving forward, and hopefully his faith is repaid in the years to come.
The technical ability at his disposal is frightening, and if Gerrard has his way, we may get to see that on show at Anfield this weekend—if he isn't in the first-team squad to face Swansea City on Monday night.