Huddersfield Town supporters seem confident of getting a result against Liverpool on Tuesday, with the Reds' troubles at the back highlighted as a major issue.
It has been a bad week for Jurgen Klopp and his players, with consecutive defeats to Swansea City and West Brom killing their momentum.
The season cannot afford to peter out like it did this time last year, and the midweek trip to the John Smith's Stadium will test their mettle.
Klopp will go up against his great friend David Wagner, but the Liverpool boss will not be in a forgiving mood after recent results.
Ahead of the game, we spoke to Nathan Hosker (@htafcslo), Supporter Liaison Officer at Huddersfield, to hear his thoughts on both sides seasons and Tuesday's meeting.
Huddersfield Town sit 14th in the Premier League table as things stand – are you still happy with the season to date?
In terms of our league position I am happy with how the season has gone so far.
The bottom half of the Premier League has been one of the tightest in terms of points for a number of years, and I feel anyone from Watford downwards has a chance of being embroiled in a battle to stay above that dotted line between now and May.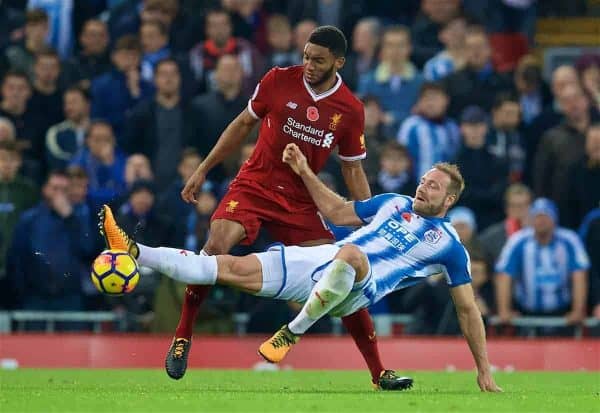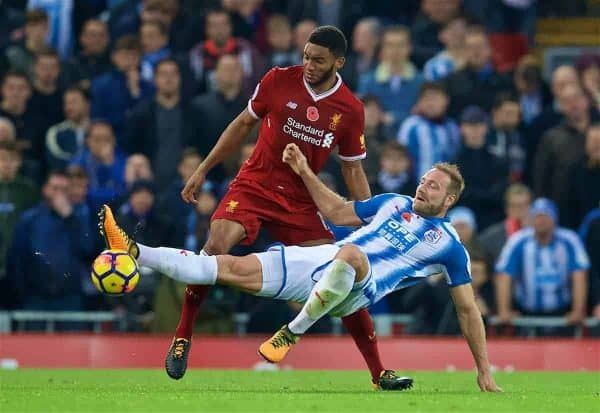 Our form since the 4-1 win at Watford has dropped away somewhat, but I feel it is only a matter of time before it becomes good again.
More recently, results against West Ham and Stoke were probably a bit unexpected, as people felt we had a good chance of earning some points against those sides. We are Huddersfield Town though, and we do everything the hard way.
The upcoming games against Liverpool and Man United are ones that we would call "freebies" – games that we do not expect to gain much from. That being said, however, we had the same feeling when we played United at home, and look how that turned out.
I honestly believe the title of underdog suits us down to the ground. Most people outside of the Huddersfield fanbase and area would have thought we would have been cut adrift at the bottom of the table by now, but pleasingly we are not. Long may that continue.
How is David Wagner faring in his first campaign in the top flight? Still thriving?
In all honesty, I see similarities in the first season David was in charge.
This season I feel is one in which he is learning how the teams in the Premier League set up and execute their game plans.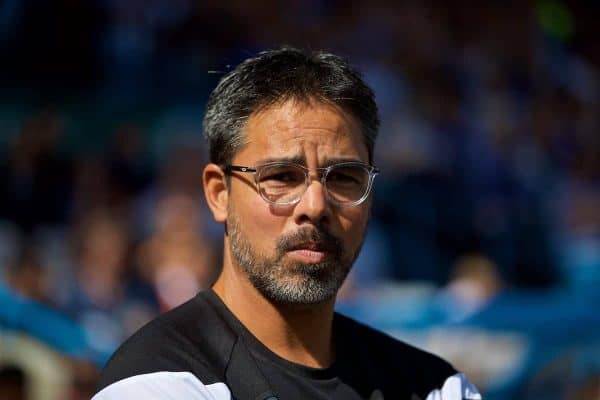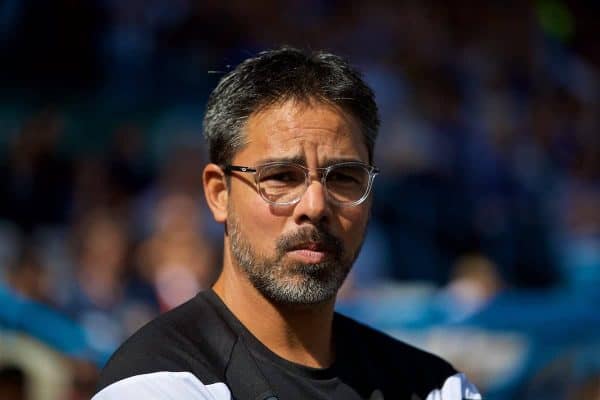 He is doing a very good job, and should the club survive come the end of the season, he will spend the summer reviewing how the season went and use that to fine-tune his style of play and personnelin order to be better equipped for a second season in the division.
Who have been Huddersfield's three best players so far this season, and why? Has it changed since we last spoke, when you opted for Christopher Schindler, Aaron Mooy and Laurent Depoitre?
I would certainly say that the three I spoke of earlier in the season are still vital in the battle to keep the club in the league.
I feel the acquisitions of Terence Kongolo and Alex Pritchard will definitely help bring a reinforced steel to the defence and another creative outlet, respectively.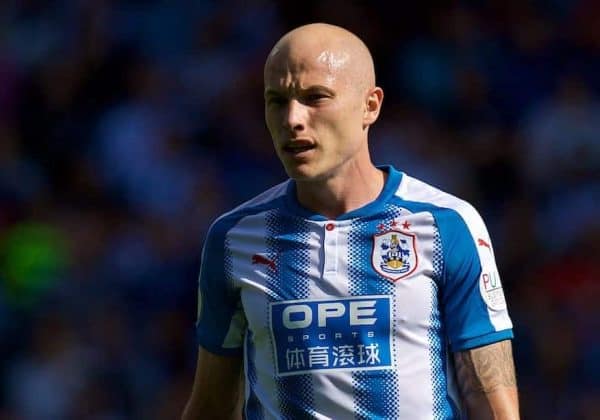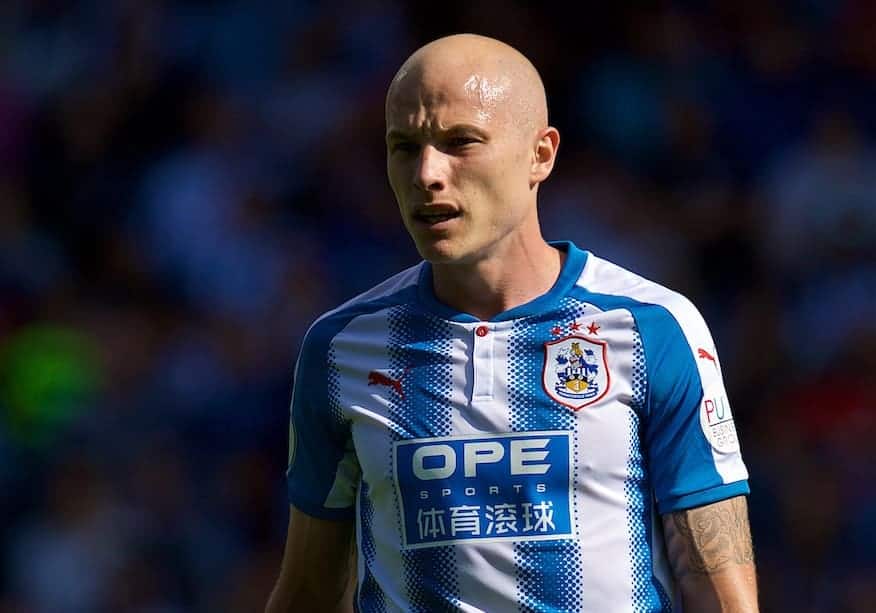 Kongolo has looked a confident performer in his two FA Cup games for us against Bolton Wanderers and Birmingham City.
Pritchard looked a handful towards the end of the game against West Ham, and given a bit longer to get used to the clubs style of play, he looks like he can bring about an intricacy to the final third of our play.
What have you made of Liverpool's 2017/18 campaign? Do you think they will finish in the top four?
Defence and the goalkeeping areas are ones that I feel have let Liverpool down this season – there still appears to be an indecisiveness between whether Jurgen Klopp wants to play Simon Mignolet or Loris Karius.
Considering Danny Ward was not given the chance to turn his move to Huddersfield into a permanent deal, I am surprised that Klopp hasn't given him a chance to see how he could perform at Premier League level.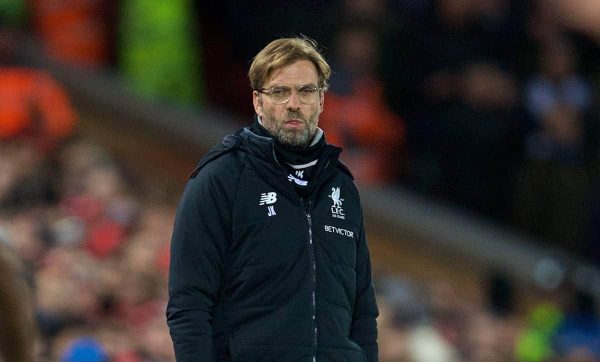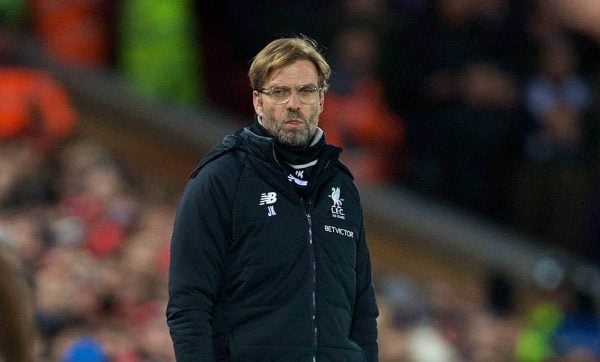 The acquisition of Virgil van Dijk has been an expensive one, but it is much-needed and one I feel will bear fruit in the long run.
The other element of Liverpool's January business that I thought may cause a problem was the sale of Phillipe Coutinho. Thus far, the team does not seem to be affected by his move to Barcelona (Editor's note: debatable!).
Providing the form of Mohamed Salah, Roberto Firmino and Sadio Mane remains positive, the Reds have a very good chance of securing a top-four finish.
If you could put one Reds player in the Huddersfield team, who would it be, and why?
As discussed previously, if it was ever possible I would still like to see Salah in a Huddersfield shirt.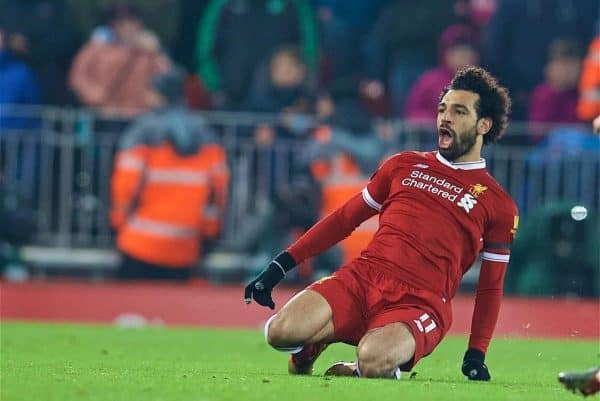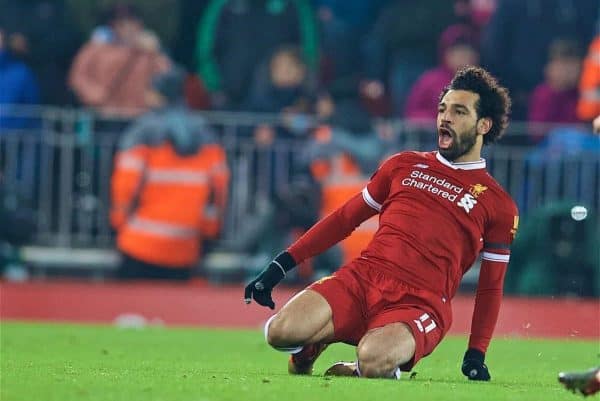 He has brought not only an extra creative outlet for Liverpool this season, but also the ability to bring others into play.
He has a knack for finding the back of the net from the tightest of angles.
Looking ahead to Tuesday's game, where do you see the key battles taking place?
Laurent Depoitre/Steve Mounie against Van Dijk will be an interesting battle, depending on which of the two strikers starts the game.
It is well documented that Wagner has a very similar style of play to Klopp, and it will be interesting to see if one of our key strikers will match the gegenpressing style of closing down from the front, potentially causing Van Dijk into rushed mistakes and allowing the Huddersfield players to capitalise in front of goal.
Likewise, the same could be said for Firmino against Christopher Schindler. Second balls from knock-ons and in the tackle will undoubtedly play a key element into who turns that possession-based game into goals.
Finally, hit me with your prediction and how you think the game will pan out…..
Despite being somewhat out of sorts recently and losing the fixture at Anfield earlier in the season, I actually think with the home crowd roaring the squad on, a positive result can be achieved.
The first goal will be crucial, and should we score early, the John Smith's Stadium will be full of euphoria.
I think the game will end with both teams sharing the spoils. 1-1.