As defeats go, this was one of the most disappointing of Jurgen Klopp's Liverpool tenure.
It's almost exactly a year since his side last lost two games in a row when they crashed out of the League Cup against Southampton having just been beaten by Swansea at Anfield in the league, and then exited the FA Cup against Wolves in similar fashion.
Fast forward a year and they're at it again. Aside from arguments over full backs and the ongoing battle to be Liverpool's worst goalkeeper, the manager picked his strongest eleven.
Opponents West Brom sill managed to limp, literally, into the next round as Klopp threw on Jordan Henderson, James Milner, and Danny Ings in the game's final throes. A triple substitution which sums up the current situation at the club.
"The FA Cup is massively important for everyone in our dressing-room — we want to win trophies for this club," said Henderson in his pre-match notes, which he's been writing in typical determined fashion even though he hasn't been part of the team lately.
But despite a late cameo where he received faint praise for simply not being as bad as the others, the captaincy couple, himself and sidekick Milner, were unable to rally the troops.
For the fans it feels like a familiar case of one step forward and two back, but for Liverpool's back four yesterday it was a lunge back to the worst of times for the defence, and desperate times for the goalkeeping unit.
The club finished part of their summer transfer business six months late with the signing of Virgil van Dijk, but offset this with the sale of their best, and most unpredictable attacking weapon, apparently without having a replacement lined up despite knowing Coutinho's intentions for over six months.
Unpredictability was something the side lacked as they flung the ball at West Brom in a style you might expect to see from, erm, West Brom.
Ragged back four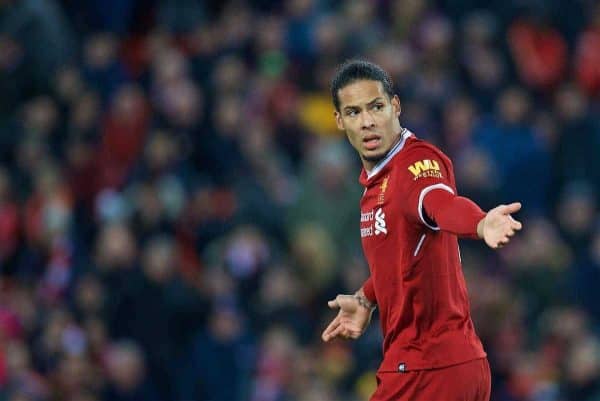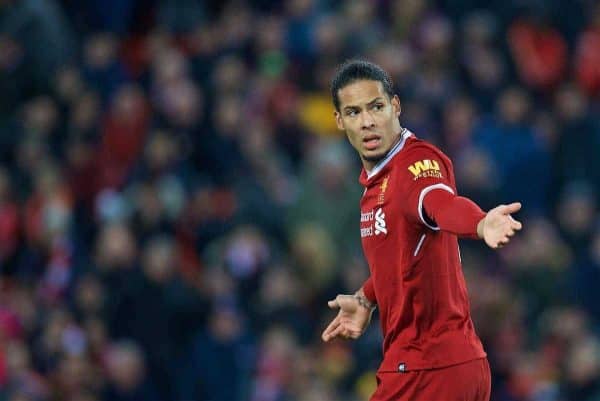 Full backs Alberto Moreno and Trent Alexander-Arnold attempted 20 crosses in the game, with only three finding a red shirt.
Granted, the second goal came from one such hit and hope, but the ball landed at the feet of Mohamed Salah after bouncing off Roberto Firmino's knees and was hardly a carefully engineered team move.
Trent completed just 70 percent of his passes and struggled throughout. Even when he was in acres of space as the game drew to a close it felt as if the opposition had left him free as they knew that his confidence was shot.
Moreno provided an injection of pace down the left but was unable to deliver anything of note on the back of it.
Inside them Van Dijk and Matip performed miserably as a defensive partnership, and the back line looked as disorganised as it's ever been.
The first goal came following some disappointing play in midfield from Georginio Wijnaldum who failed to control Matip's clearing header, and Alexander-Arnold, who couldn't win the second ball.
With Van Dijk occupied by Hal Robson-Kanu, Chris Brunt found Jay Rodriguez who turned in the first of his gifts.
The goal hinted at another problem which would then further manifest itself for the second.
Centre parked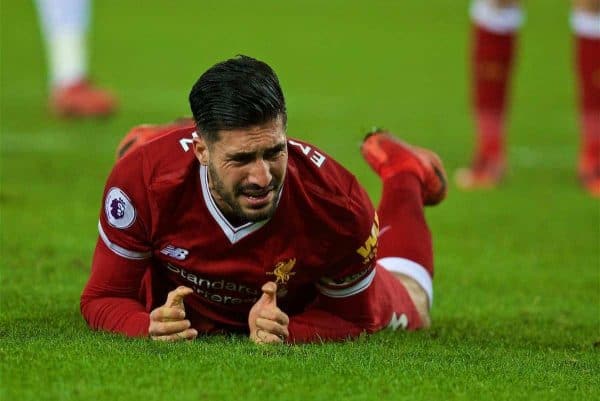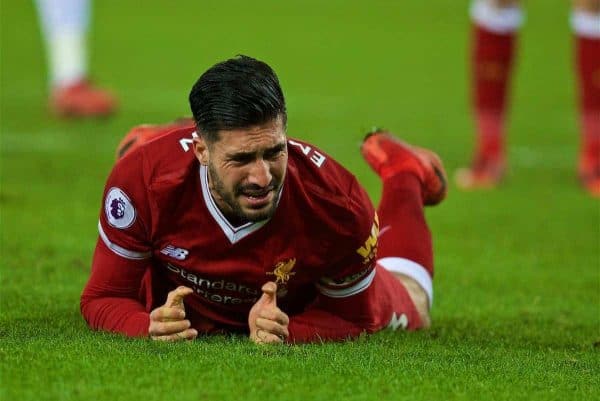 It came after Emre Can was bypassed with worrying ease by Grzegorz Krychowiak, meaning Matip had to cover across and leave a big gap between himself and his centre back partner. Alex Oxlade-Chamberlain also failed to track the runner into the box.
Van Dijk should still have been able to deal with the ball as it came in, but Rodriguez sneaked ahead of him with little resistance.
On both occasions the defence were hung out to dry by their flimsy midfield, but then failed to perform their own duties and stop even the simplest of attacking moves.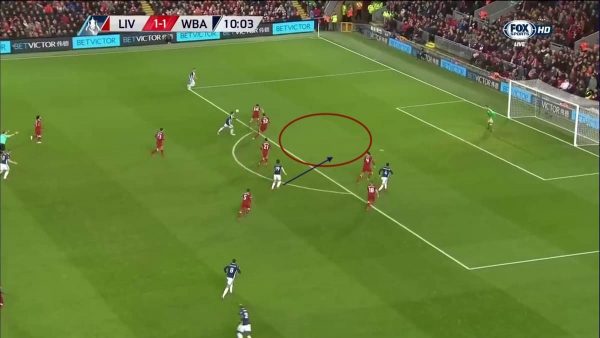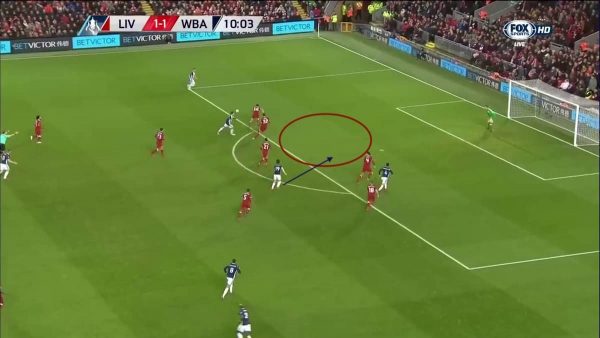 It was the combination of poor defending and poor midfield protection which has become all-too common at Liverpool, and with Javier Mascherano now leaving Barcelona over seven years since he left Anfield, the club's continued failure to replace him borders on negligence.
The manager's comments in the aftermath of the game suggest that Can is seeing out his contract before moving in the summer.
"Sometimes a player just wants to sit out his contract," said Klopp. "That's not cool for the club, but there are moments in which you have to accept it."
The amnesic and divisive nature of football opinions will have the German midfielder down in the good riddance column following this display, but those around him, and those who entered the fray later in the game weren't much better.

The average positions from the game show the two midfielders sitting on top of each other, and though these diagrams are based on touches of the ball, it still shows a lack of cohesion and hints at something Klopp alluded to after the game.
All systems… oh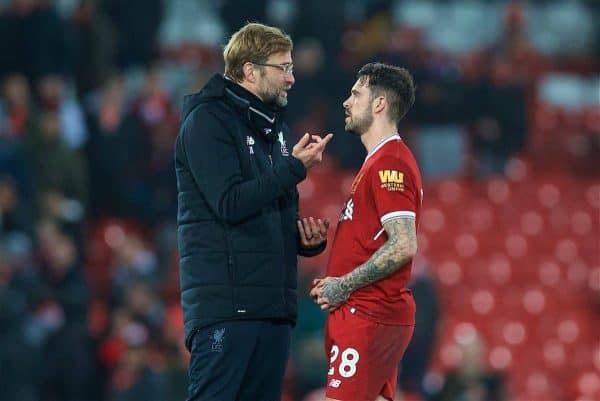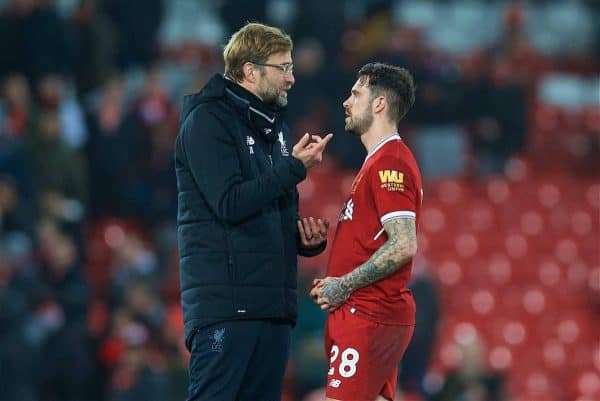 "We changed the system three or four times today," said Klopp after the game, but none of these systems looked comfortable and on the night none looked defined.
The team struggle when they are allowed to hog possession, and these are games where structure, patience, ideas, quick passing, creativity, and Coutinho are needed to break down the opposition.
The possession was close to 70 percent but it felt wasteful, and the only big chances the side created came from a Chris Brunt error, and the penalty courtesy of the video referee.
After this FA Cup defeat another game can be added to the damning stat below. This ineffectiveness will only increase following Coutinho's departure, as while the style may remain the same, it will be less effective against teams who counter the counter-pressing.
Klopp's #LFC when >65% possession
29 W11 D12 L6
1.55 PPG
This year P6 W2 D4#NoGegenNoParty

— Dan Kennett (@DanKennett) January 22, 2018
They switched clumsily between 4-3-3 and 4-2-4 with Oxlade-Chamberlain neither coming or going as he flitted anonymously between the right wing and central attacking midfield positions. They later matched West Brom's 4-4-2, before going full English in a 4-3-3 following the introduction of the three hard working but ultimately useless substitutes.
The visitors did have a plan, however, and they defended as stoutly as possible before finding Rodriguez or later, Matt Phillips, for one of the pair to take their pick of which Liverpool defender they want to terrorise next.
Out of sorts and out of the cup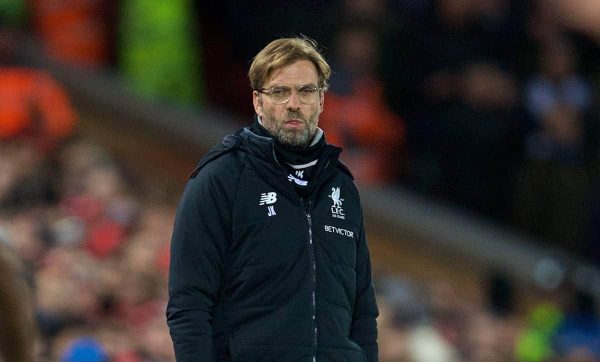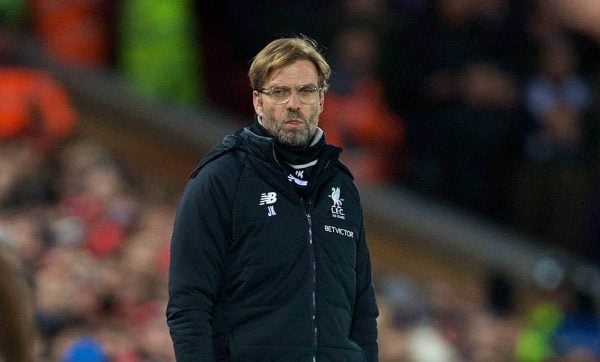 Worse was to come when Matip turned in Craig Dawson's cross, and given the way they had played Liverpool looked out of the game by half time.
"That's unbelievable," said Klopp of the goal. "Because that's really easy to defend. You only have to push up and Dawson is 100 percent offside.
"When you saw his celebration it looked like 'what can i do, they leave me that alone i have to use the chance.'
"We had big aims in this competition, we wanted to show that at least that we really want to stay in this competition."
But as they exit unceremoniously Liverpool's hopes of lifting their first piece of silverware in six years, and their first FA Cup since 2006, go out of the window.
If they don't have any players coming through it in the next few days, further struggles may ensue.
Although given the way this team play, they probably have more chance of winning the Champions League than they do the FA Cup.