The media lauded Virgil van Dijk but were less impressed with the overall performance as Liverpool ended Everton's FA Cup dreams.
Jurgen Klopp's side opened the route to Wembley by ending Everton's before it even started to book a place in round four with a 2-1 win.
Virgil van Dijk made himself an instant Kop hero on what was a dream debut, as he headed home the winner just when a replay looked certain after Gylfi Sigurdsson cancelled out James Milner's penalty.
In what was a pulsating derby clash, the Reds deserve full credit for showing an impressive fighting spirit to grind out a deserved victory, and Klopp will be thrilled with his side's efforts.
Here's how the media assessed a glorious derby day victory at Anfield.
Reporters reflected on an entertaining cup tie, with most assessing the Reds deserved winners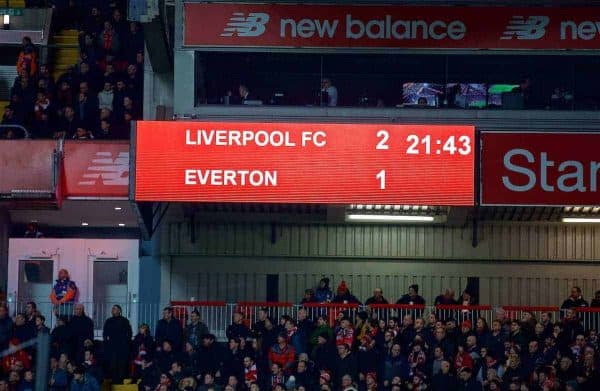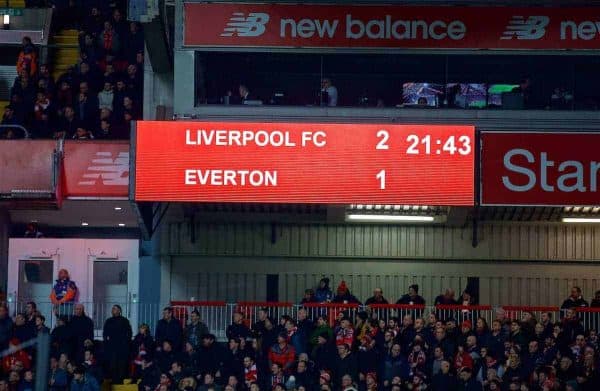 The Mail's Martin Samuel felt Liverpool deserved victory on the balance of chances:
Did Liverpool deserve the win? Yes. It wasn't the best game in terms of goalmouth action but, what there was, mainly came in red.
Oppositely, the Independent's Simon Hughes felt Klopp's side didn't deserve to win, but rightly assessed that this only makes success even sweeter:
This was not a result Liverpool necessarily deserved and so, there can be no better way to win a derby.
Meanwhile, the Mirror's John Cross thought the battle was a "fantastic advert" for the famous competition and shows the FA Cup still boasts an importance:
But it was a brilliant cup tie, a fantastic advert for the FA Cup and a reminder that the famous old trophy is as special as ever as these two bitter rivals are ready to go to war no matter the competition.
The media were in awe of Virgil van Dijk after his absolute dream debut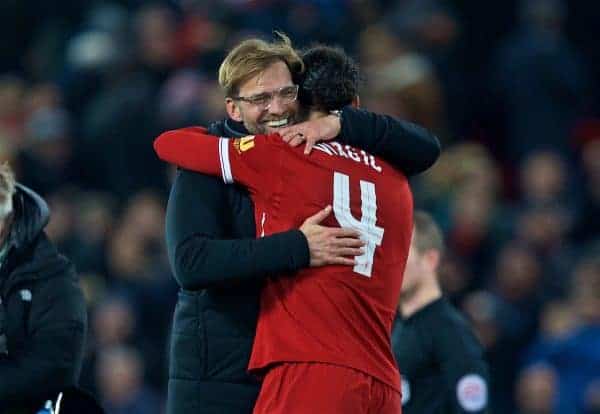 The Telegraph's Jason Burt summarised a special night that the world-record defender will never forget:
Whatever he achieves at Liverpool, however long he stays at this illustrious club, Virgil van Dijk will have this night; will have this encounter; will have this piece of history.
The Liverpool Echo's James Pearce thought van Dijk "oozed class" and produced a remarkable performance considering his lack of football recently:
Van Dijk oozed composure as the new boy won his aerial battles, made a number of important interceptions and used the ball intelligently. Considering the Dutch defender hadn't played for nearly a month, this was a remarkable effort.
Echo colleague Neil Jones was impressed with every aspect of the Dutchman's display, and felt it showed exactly why Klopp brought him to Anfield:
Van Dijk was tremendous; tough in the air, calm on the ground. Barely a ball was wasted, his presence reassuring even when Liverpool squandered control of the game at 1-0.

If you were wondering why Klopp was so desperate to bring him, then you shouldn't wonder any longer. Cool, strong, classy, noisy, confident.
Analysing van Dijk's performance, This Is Anfield's Chris Williams noted the organisation and aerial dominance the match-winning centre-back will bring:
It took all of three minutes for a packed Anfield, and those watching at home, to see that van Dijk can step into this void immediately.

Barking instructions whilst organising those to the side and in front of him as to where they should be. Strong in the air he had the Everton attack under control at almost every aerial opportunity.
Meanwhile, the Guardian's Paul Wilson was particularly impressed by van Dijk's play-making abilities:
The former Southampton player even found time to launch a few attacks in the first half, sometimes carrying the ball to the halfway line, sometimes sending out 50-yard passes in search of team-mates further forward.
Reporters provided more mixed assessments on Liverpool's overall performance however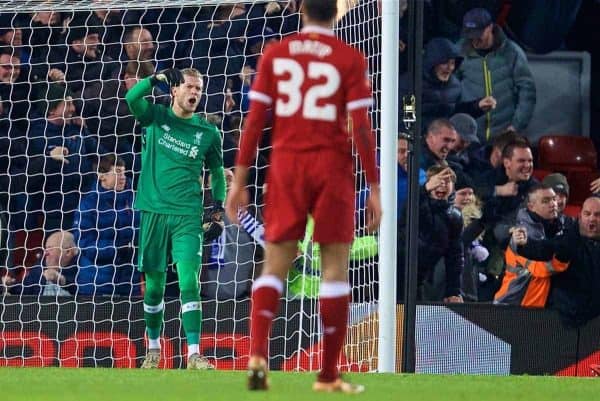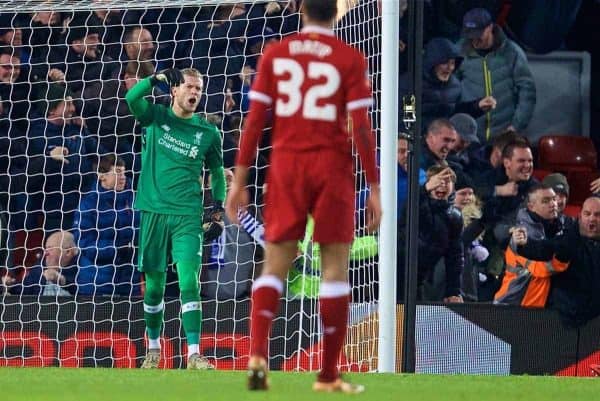 Jones thought Klopp's side performed better in December's Premier League draw than Friday's cup tie:
Liverpool got it, but they played better here in December than tonight. Funny old game, football.
The Guardian's Andy Hunter noted an off night for the Reds' forward line:
More surprising was Liverpool's equal ineffectiveness in the final third. In mitigation Klopp's forward options were reduced or lacking sharpness.
Dave Usher, for ESPN, credited Klopp's side for again digging deep and finding another late winner:
For the third game in a row Liverpool dug deep to find a winner in the closing stages. This was an area in which the Reds had been lacking all season but they've got a real taste for late goals now.
Going a step further, Mark Ogden, writing for ESPN, thought the display showed some worrying signs of how life could be without Philippe Coutinho:
So if this game was glimpse into a future without Coutinho, it would have been a worrying one for Klopp.

[…]

In Coutinho's absence, Liverpool lacked guile and cutting edge, so while Van Dijk has checked in to tighten them up at the back, any sale of Coutinho would immediately make Liverpool less effective going forward. In many ways, it would be one step forward and one step back.
However, Jones praised Klopp's side for retaining focus despite and producing such a crucial win amid the distractions of Coutinho's on-going transfer saga:
There's only one way to keep the blues at bay, though, and that is to win games of football.

The unbeaten run continued here, despite the odd scare. Seventeen games and counting now, with progress made on three fronts.
The Mirror's David Maddock felt victory should have been more comfortable, and bemoaned the Reds' failure to turn dominance into goals:
Liverpool looked in control, but will almost rued missed chances. Joe Gomez and Virgil van Dijk should have scored when the score was 1-0 and they had other moments too, with the Reds dominant for long periods without translating that into a more dominant scoreline.
Williams noted the Reds' struggles with high balls delivered into the box, and feels another dominant presence and more commanding goalkeeper is needed alongside van Dijk to eradicate this issue:
The high ball into the box will still cause a problem for the Reds until they can partner van Dijk with someone equally as adept in the air – the Dutchman can't be omnipresent in the area, he secures his section well but those to the left and right must be as resolute should Liverpool want to nullify the weak-point many try to exploit.

Karius, and Mignolet when called upon, will have to work out a relationship with van Dijk quickly, the German goalkeeper was hesitant on several occasions when it was clear his centre back wanted him to come and claim the ball.
There was discussion on the controversial penalty, but reporters all came to the same conclusion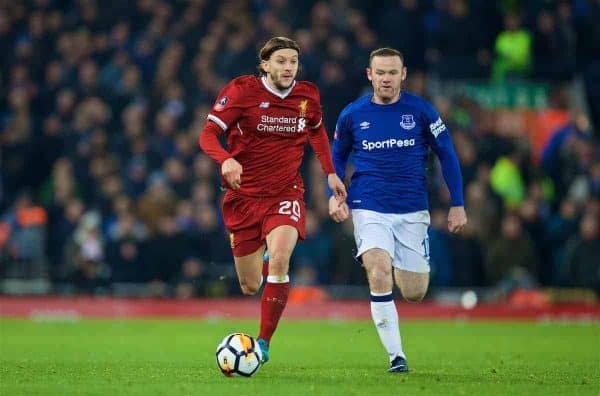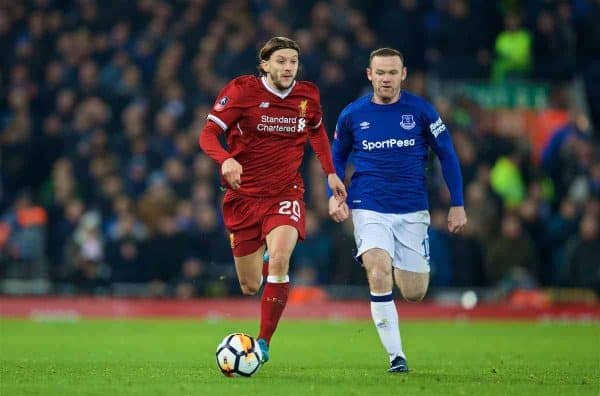 That being, as Pearce rightly assessed, that the spot-kick was equally as soft as Everton's in the league draw at Anfield in December:
Soft? Undoubtedly, but then so was the penalty which enabled Everton to earn a draw at Anfield last month.
Meanwhile, Jones rightly assessed that there has at least been consistency in the key decisions:
Here, we saw consistency. A soft penalty in December, a soft one in January. This time, it went Liverpool's way.