Liverpool are being tipped to sneak a victory at Swansea City on Monday evening, as the Reds take on the Premier League's bottom-placed club.
Jurgen Klopp's side are flying at the moment, with the 4-3 win over Man City taking their impressive unbeaten run to 18 matches.
Liverpool must be careful not to underestimate Swansea in their next league encounter, however, undoing all their recent hard work at the same time.
Carlos Carvalhal's side are favourites for relegation to the Championship, but they still have the ability to cause the visitors problems at the Liberty Stadium.
Ahead of the game, we spoke to Swans fan Kevin Elphick (@Kevin_Elphick) to get his thoughts on both sides' seasons and Monday's clash.
Swansea are propping up the table as things stand—what have you made of their season?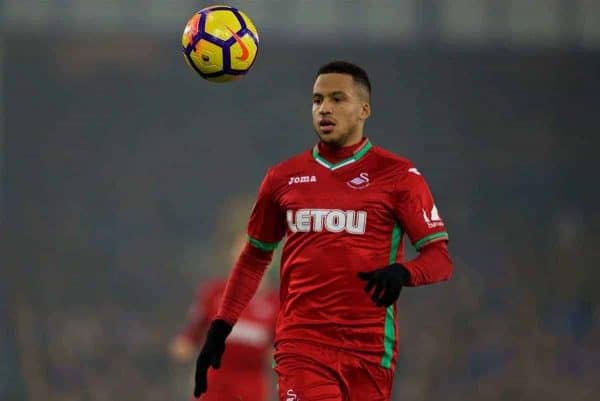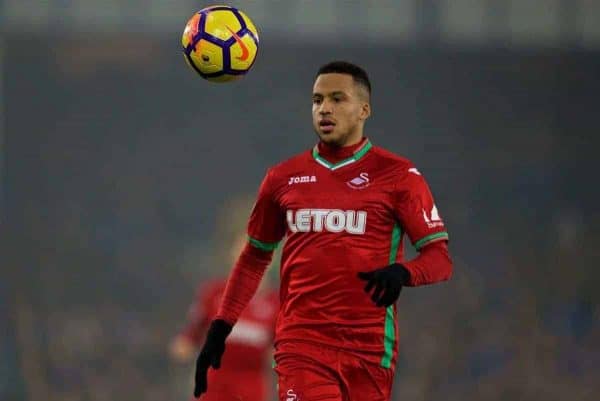 Well, where do you start really?
It's not been a surprise after our summer transfer window. We sold our two best players, Gylfi Sigurdsson and Fernando Llorente, for a combined total of about £57 million, and failed to re-invest that into the squad.
After watching us come close to relegation last season, it was obvious to anyone that even with those two players last year, the squad was barely good enough to stay up.
They've left huge holes that haven't been filled and we have a Championship squad that deserves to be bottom of the pile.
The new American owners have given the fans both false hope and false promises, and there is growing frustration that we are being driven back into the wrong direction.
Are you happy with the appointment of Carlos Carvalhal, and did Paul Clement deserve the sack?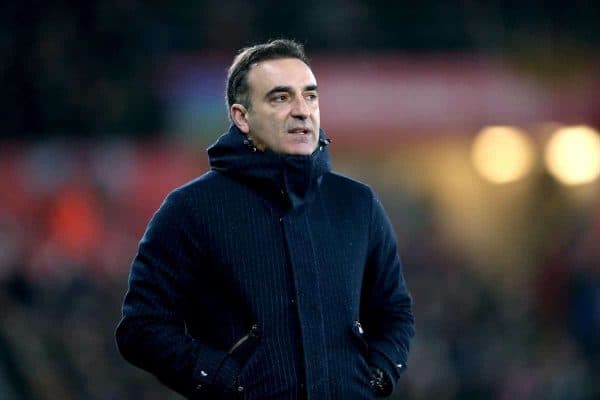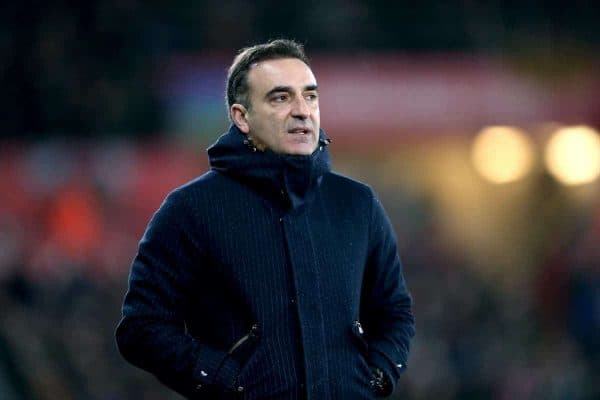 Paul Clement definitely deserved the sack, and I felt it was about two months too late.
It was clear after losing 1-0 at home to Brighton in November that we needed a change if we wanted any chance of surviving, but we lost another five games before finally letting him go.
The football under him this season was some of the worst we have seen in the Premier League, and we desperately needed somebody to come in and give us some new energy, particularly going forward.
Carlos Carvalhal was an odd appointment but I'm not sure we could have done any better given the circumstances.
Some may also doubt the short-term contract, but I think it is a good thing as we have had to pay out for five managerial sackings in a row now, so it gives us an opportunity to consider the position at the end of the season.
Carvalhal has only lost one of his five games so far, two of those being in the FA Cup, and the only defeat was at home to Tottenham, who were helped by a clear offside goal.
He has brought us a new dynamic, and while we haven't improved vastly overnight, there are plenty of signs there to suggest we might at least go down fighting.
Who have been Swansea's three best players so far this season, and why?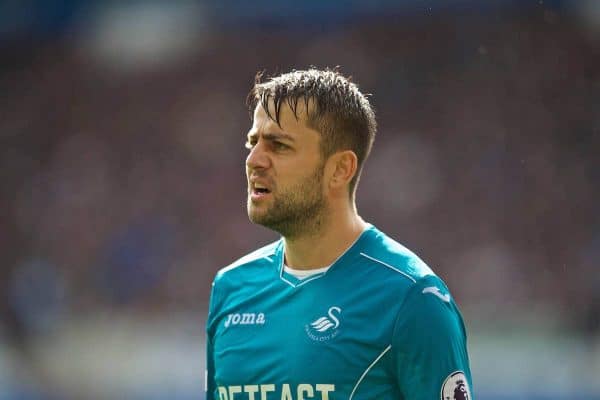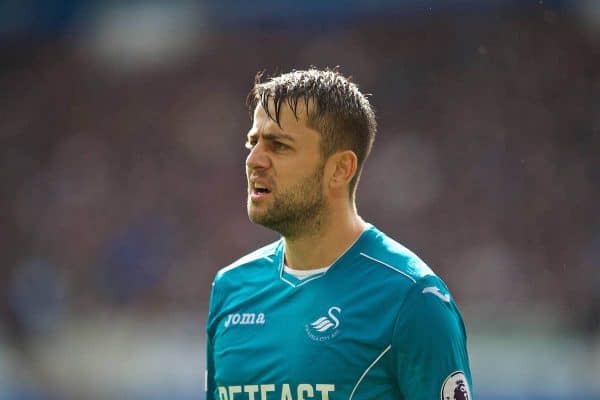 That's a difficult question as we have lacked consistent performers all season.
Goalkeeper Lucasz Fabianski is immediately the first name I can think of, who will probably clean up at the end-of-season awards.
Another two players? That's difficult. I can't really think of anyone else that deserves a mention for performing consistently well since August.
Our captain Federico Fernandez started the season well but has declined in recent months, while Mike van der Hoorn is another player who has constantly been in and out of the squad, but has surprised us with his solid performances.
I'm clutching at straws.
What have you made of Liverpool's campaign so far?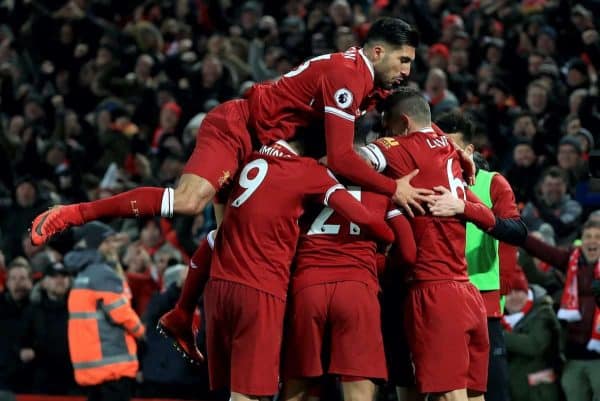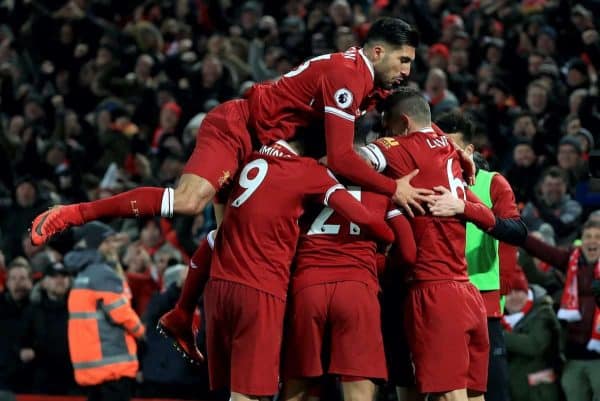 It has been a bit hit-and-miss really, but I think that's what it has been like under Jurgen Klopp.
Some weeks you look like top-two or top-three contenders, while other weeks you look ordinary, and struggle against the bottom-half sides.
Defence has always been a big problem, and Virgil van Dijk could do wonders for you, but I am amazed that you have still not solved the goalkeeper issue.
You must be ecstatic with the win to end Man City's unbeaten start, and it is strange that you are not able to do that to more teams, in order to get above Man United and further ahead of Chelsea.
If you could put one Reds player in the Swansea team, who would it be, and why?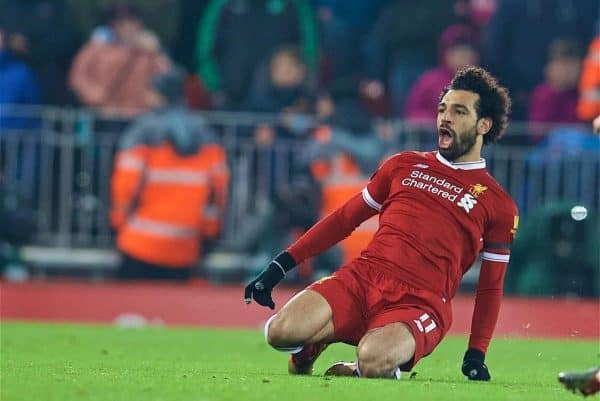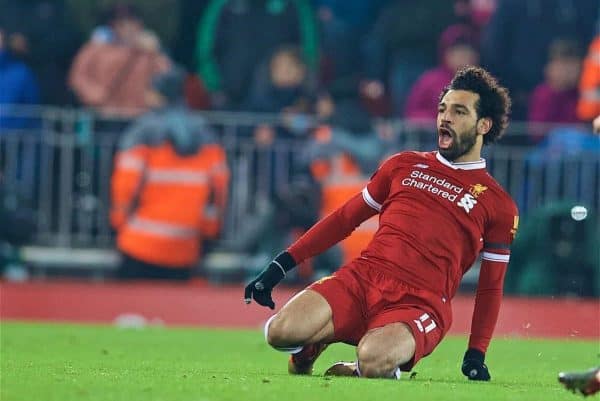 It would obviously have to be Mohamed Salah.
The player really is incredible, and we desperately need a player like him to be able to create something out of nothing.
We don't have any attacking midfielders, but Salah is definitely good enough to rely on himself to score goals, even in our team!
Looking ahead to Monday's game, where do you see the key battles taking place?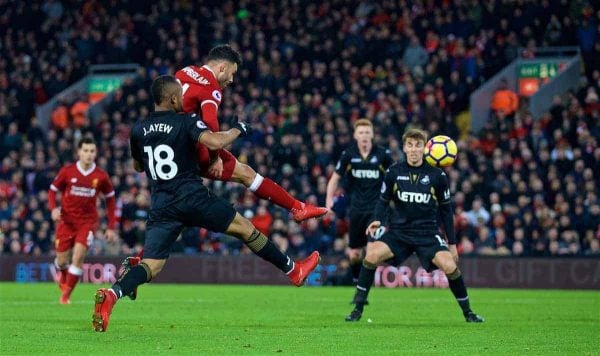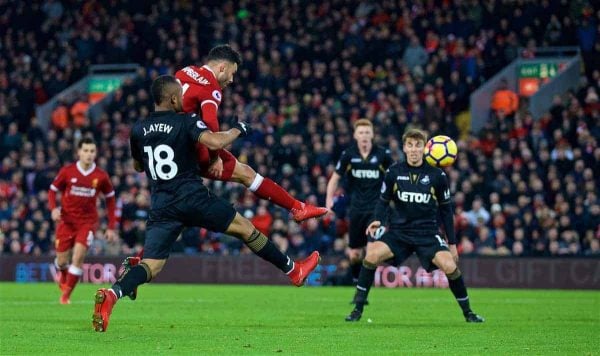 I expect we will start off with five at the back and try to contain you for the first 45 to 60 minutes, like we did against Spurs, and hope to keep it at 0-0 before we open up a bit later on.
Getting the ball anything close to Spurs' penalty area was a hard task when playing so deep and defensive, but I hope we can test your defence, which can still look vulnerable.
Can we frustrate you and keep you out for long enough? I'm not sure, especially after watching you against City, but maybe we will catch you on an off day.
Finally, hit us with your prediction and how you think the game will pan out…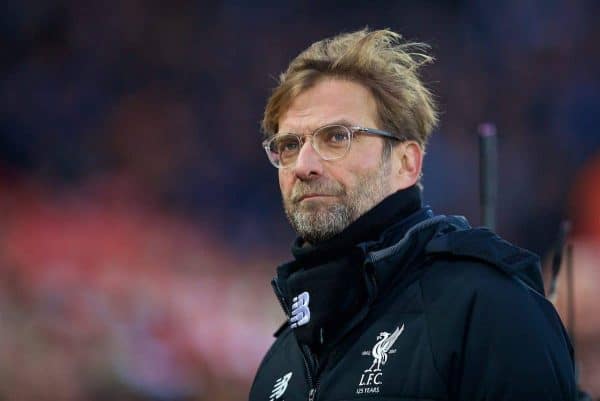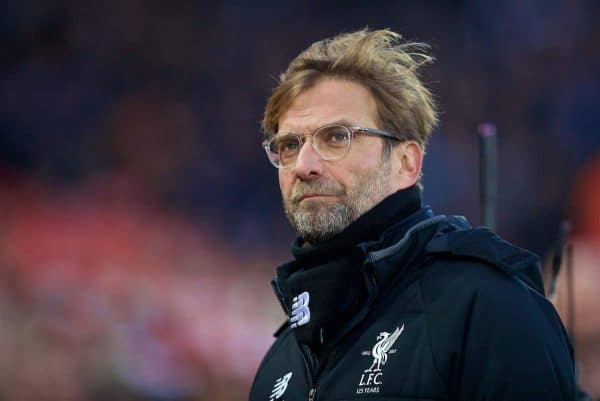 I think Liverpool will edge it 2-1.
You will dominate for most of the game, as is to be expected, and you will have too much quality for us to get something.