With a key run of matches coming up in January, exactly when should Jurgen Klopp throw in his new record signing, Virgil van Dijk?
It's a question which matters.
Big things are expected of the Dutchman, heralded as the man to solve the Reds' woes at the back—and given his £75 million price tag, the scrutiny will be immense.
Liverpool needed to sign him; now Liverpool need him to perform.
But when he's asked to do so is particularly relevant when a player joins midway through the campaign, when it can be more difficult to hit the ground running.
In Van Dijk's case, there's several factors to consider:
• A lack of recent game time
• Precisely who he'll partner
• The upcoming fixtures
That last point is the trickiest of all.
The Reds face Everton, a Merseyside derby in the FA Cup third round. Throw Van Dijk into that atmosphere, expectation and demand for victory, and he dare not be anything less than perfect.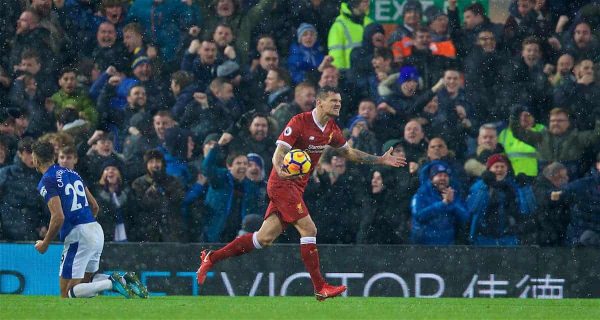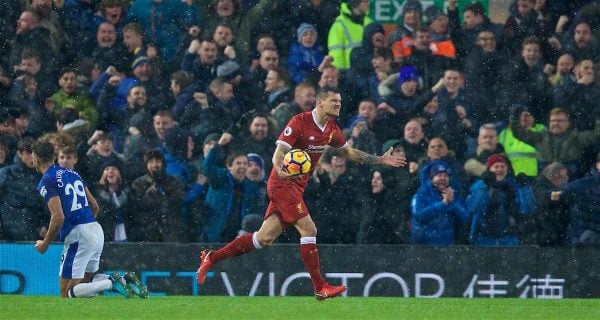 Next it's Manchester City, the league's best side by a mile and with a ferociously talented attack, the only one which has outscored Liverpool's own.
To pitch him into a debut against that front line would be beyond merely "testing."
But to wait further means Swansea City, on January 22—three weeks after the Dutchman signed. Is it really plausible to wait so long after splashing out so much money on a key player who is expected to make such a big difference?
We've gathered the thoughts of This Is Anfield's writers to find out exactly when they feel the new No. 4 should make his bow.
Matt Ladson: Man City
It's a tough one to call. On the one hand, you don't get the deal done early, spending £70 million, then wait three weeks to give him his debut.
But on the other hand, Klopp's track record is of waiting before putting new signings into the team.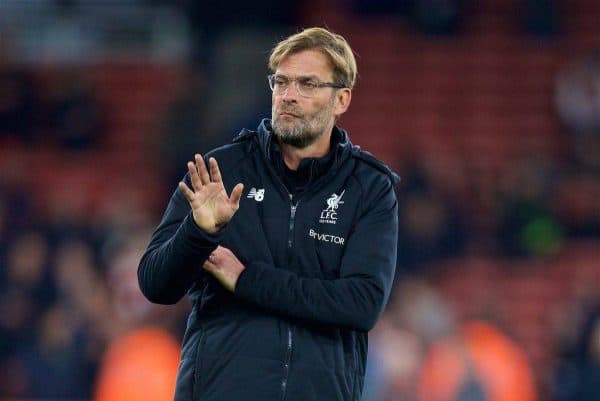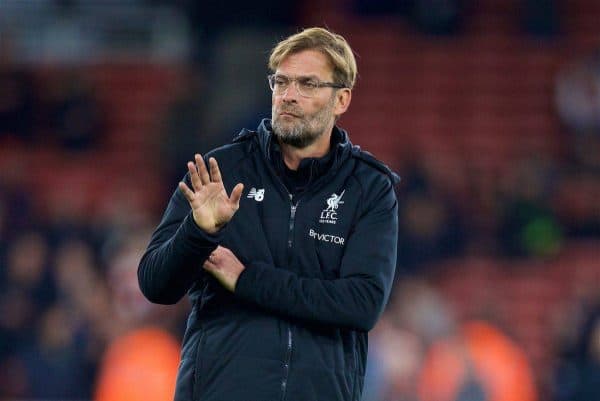 Klopp's words post-Burnley suggest he wants to give Van Dijk a mini 'pre-season' between Everton and City games. I imagine he'll be on the bench against Everton and then start against City.
With Lovren and Klavan in 'good' form and Matip fit, there's no reason to rush Van Dijk against Everton. It will be interesting though who drops out of the squad if he is indeed on the bench on Friday.
I imagine the first-choice centre-back pairing will be Matip and Van Dijk, and with Lovren able to play left and right he's the ideal sub. So it's really harsh on Klavan just as he's enjoyed his best spell for the club.
Henry Jackson: Swansea
I'm going to be a bit boring and say his debut should wait for the trip to Swansea.
The romantic option is to throw Van Dijk in against Everton on Friday, and for him to have the debut of a lifetime but playing him under-cooked is not worth the risk, especially with Klavan and Lovren in decent form.
The likes of Andrew Robertson and Alex Oxlade-Chamberlain have taken time to settle and adjust to Klopp's tactics—it may be no different with Van Dijk, with the manager hinting at giving him some kind of pre-season.
Giving him his bow against Man City feels like a risk too, given the quality they possess and him not quite being ready, and it would be a bit of a needless side-issue in a game that will demand lots of focus.
Swansea is the easiest game to throw him into in that respect, with the game not particularly high profile, and Liverpool expected to win.
I'm desperate to see him in a Liverpool shirt, but sometimes patience is required.
Jack Lusby: Man City
I'm torn between wanting to throw him in straight away in the derby and acknowledging the need to ease him in for a variety of reasons.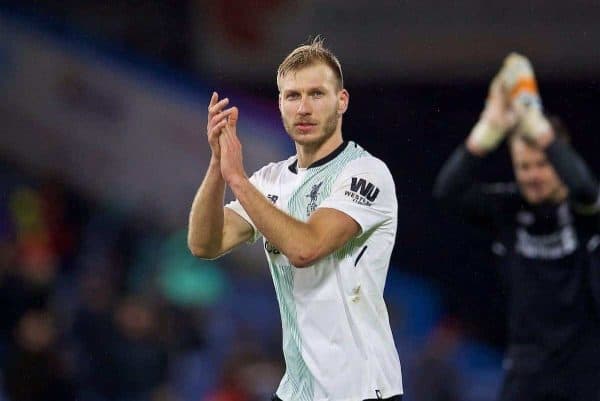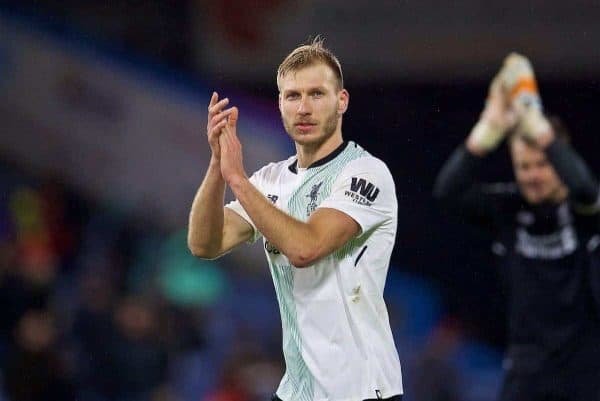 He's not likely up to speed in terms of fitness, particularly after having not played since mid-December, and that'll be proved tenfold in a system like Liverpool's—and I agree with Klopp when he said "centre-half is a position which depends on all the others on the pitch."
That mini 'pre-season' between the derby and the visit of City is crucial.
Oxlade-Chamberlain only began starting regularly in November, tellingly after he'd been left out of the England squad for the international break giving him more time to prepare.
It'll be a challenge, and a big call from Klopp, but I can see Van Dijk making his first start against the champions elect on January 14.
James Nalton: Everton
In normal circumstances it would be difficult for a player to make his debut in a Merseyside Derby just days after joining the club.
It's a unique game, but Klopp holds Van Dijk in such high regard that it would make sense for him to be thrown into this FA Cup tie.
Liverpool are likely to dominate possession, which will suit him, while his strength and height could also come in handy against Sam Allardyce's meticulously planned set-piece game.
Debuting in the league fixture against Manchester City would be a baptism of fire of a different kind, but Van Dijk was bought for the big games. If he's fit, throw him in.
Emma Sanders: Man City
Everyone hopes it will be in the derby that we see Van Dijk make his first start for Liverpool but I think it will more likely be against City.
Klopp likes to rotate so expect he'll give Klavan a start in the FA Cup, alongside Matip, who was a late substitute in the 2-1 win at Burnley.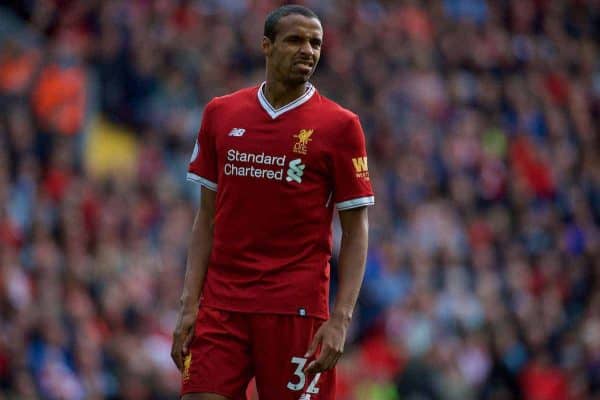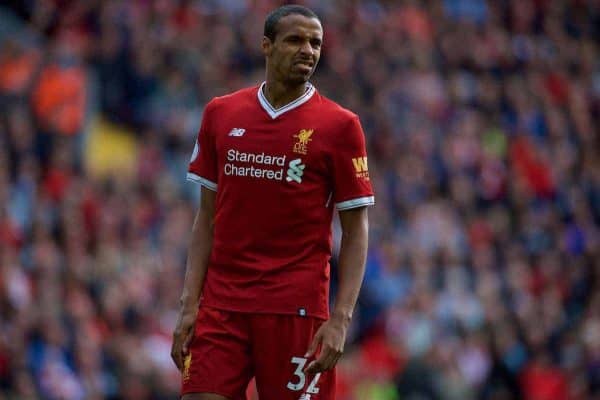 Klopp will have only had a few days to work with Van Dijk in training prior to the derby so he might want to hold off on throwing him into the side—but if all goes to plan, I'd expect to see him come on as a substitute later in the game to help see things out.
There's no doubt Van Dijk is our best centre-back but it wouldn't surprise me if there's a lot of reshuffling in the next few weeks as Klopp decides who will partner him at centre-back.
Karl Matchett: Everton
The Derby—get him straight in. It's not just about throwing in a new signing, but timing and fitness too.
Van Dijk hasn't played since mid-December and only has a dozen matches under his belt since January last year.
Klopp wants him to have a mini pre-season, fine, but that involves gameplay and an FA Cup match has to form part of that.
Yes, it's Everton, and that makes it more important than usual, but the Reds are a better side than their neighbours and Van Dijk playing or not shouldn't impact on the result a huge amount.
He needs the minutes, so play him, then take him out and train him for fitness between the third round and the league game against Swansea.
By then he's ready to go for the half-season ahead, and the current trio don't get immediately binned out for a big match against Manchester City.
Their form and mental state is important here too; one of them has to partner Van Dijk, and two of them (at least) have to contain the league leaders.