Liverpool's acquisition of Virgil van Dijk is a huge signal of intent by the club, but the Dutchman won't necessarily be a game-changer from day one.
As far as Reds signings go, few have been met with more resounding joy over the last 25 years or so.
Van Dijk was the man everybody wanted, with the defence consistently under the microscope this season and a genuinely top-class leader needed to shore things up.
It was, therefore, no surprise to see Liverpool supporters treat the news as the best possible late Christmas present, as the 26-year-old smashed the club's record transfer fee.
When you trace your mind back to past purchases, there aren't many who match this level of unanimous positivity.
There were reservations surrounding the signings of both Sadio Mane and Mohamed Salah, but the African duo have been fantastic.
Neither were seen as guaranteed success stories, and they needed a short period of time to win round the fanbase prior to excelling.
Luis Suarez became a world-class individual at Anfield, rather than arriving as one, and the same applies to Philippe Coutinho, Xabi Alonso, Javier Mascherano and Sami Hyypia.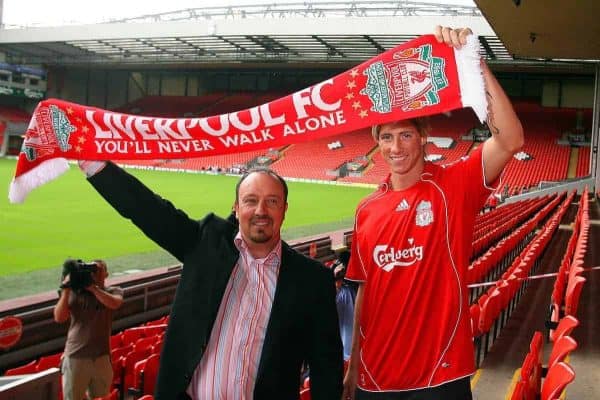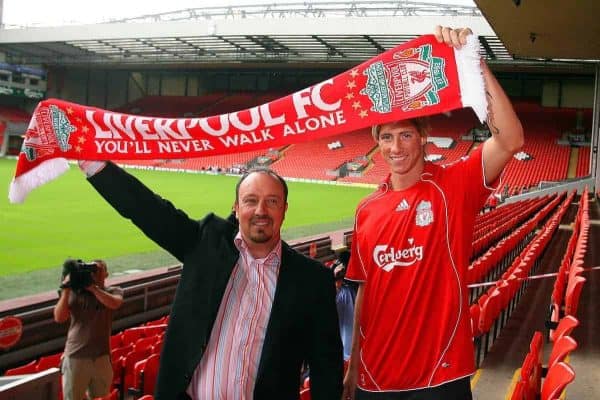 Perhaps the most significant buy in recent memory was Fernando Torres back in 2007, when the Spaniard was considered one of the world's most exciting young footballers.
The reaction was similarly ecstatic to Van Dijk, and El Nino backed it up on the pitch. Take note, Virgil!
The subjective nature of football means everyone will have differing opinions on just how notable the capture of Van Dijk is in comparison to those mentioned, but it feels like a transfer that can take Liverpool to the next level.
Despite this, there is every chance he will require time to settle.
Patience Required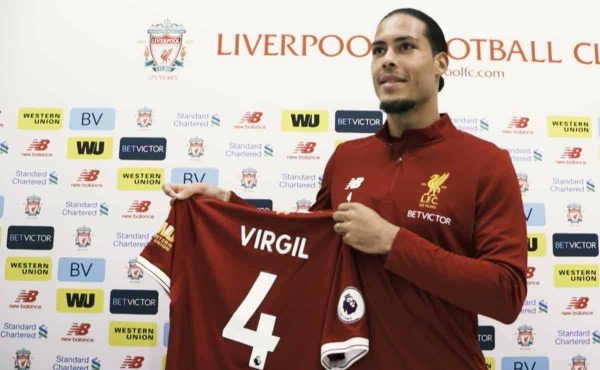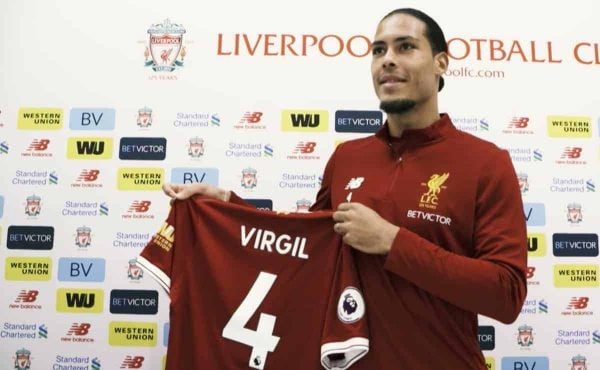 If one word sums up the modern football fan, it's 'impatient'.
In a world where you can watch, listen and access anything you want instantly, signings are expected to thrive from the moment they set foot at their new club.
People tend to forget that some of the greatest players in Liverpool's history had a bedding-in period, not least the unbelievable Suarez.
A slow start of any kind immediately sees these new additions rendered a "waste of money," and rival supporters are quick to mock the fee paid for the player.
Van Dijk has the ability to come straight into the Liverpool squad and be a key man—his debut could come at home to Everton on Friday, in the FA Cup third round—but there is every chance he won't be a world-beater immediately.
The Netherlands international's form for Southampton has been a little patchy this season, due in part to a long injury layoff earlier in the year, so don't be shocked to see a rustiness on show.
In the long run, Van Dijk will be a massive signing, but Jurgen Klopp could ease him in at first, and he may not perform to his highest level.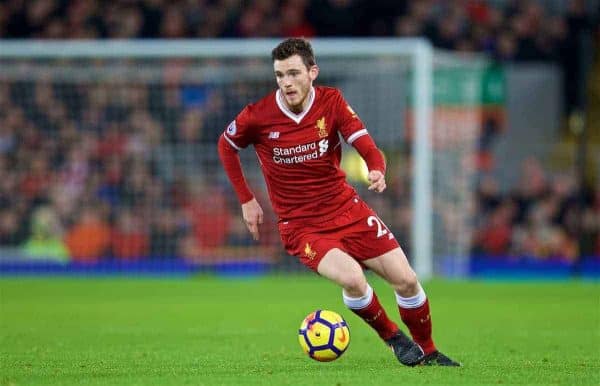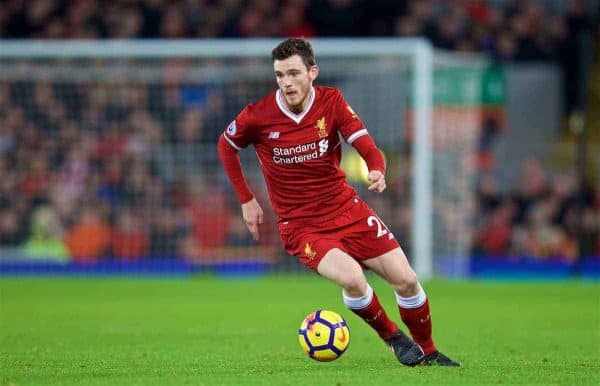 Earlier this month, Klopp spoke about Andrew Robertson getting used to life at Anfield, admitting it can take time to acclimitise to his managerial methods.
"Andy has made big steps. He had to improve in certain parts of the game but he knew that. It's all good," Klopp said.
"It's still early for him in terms of being with us and adapting to certain things."
We have seen a number of other new arrivals ease their way into their Liverpool careers since Klopp joined in October 2015, with Gini Wijnaldum and Alex Oxlade-Chamberlain two that spring to mind along with Robertson.
Moving to a club of the Reds' stature is not always easy to deal with, and Klopp's style of play is intricate, intense and demands great focus on the training ground.
Add to that the fact that Van Dijk will be joining a shaky back line, and it's easy to see why we might not witness world-class brilliance from the off.
The worst thing supporters can possibly do is start whinging if Van Dijk makes an error early on, or if the defence doesn't improve immediately with him in it.
He isn't a miracle worker, and while his vast influence will tell eventually, expecting Franco Baresi-esque brilliance within a few weeks is not viable.
Game-Changer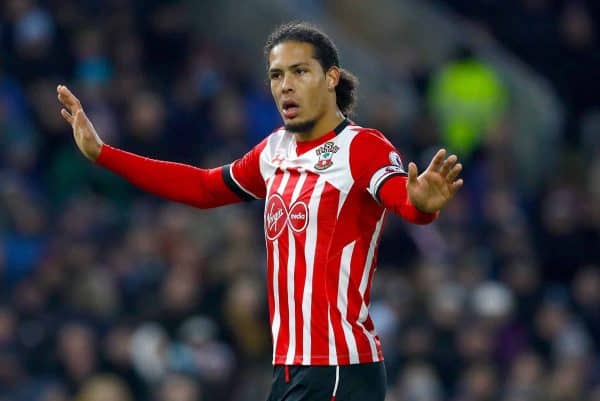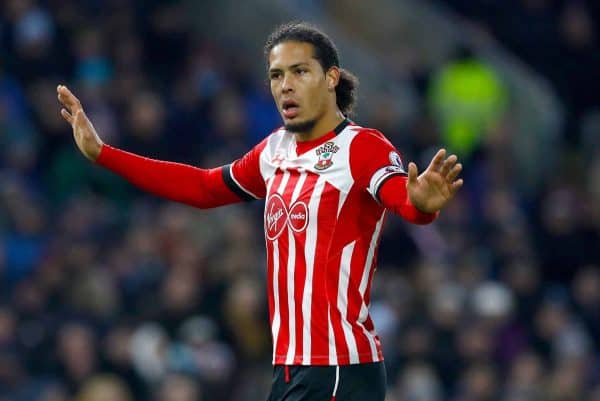 It is in our best interest not to heap too much pressure on Van Dijk, but it is also impossible to deny what an unbelievable piece of business this is.
Some will baulk at the money paid to Southampton, but frankly, the vast majority of modern-day transfer fees leave you scratching your head.
It isn't worth wasting time thinking about.
Van Dijk is the player Liverpool have needed ever since Hyypia peaked, with his towering presence, quality on the ball and leadership skills something we have dreamed about the Reds obtaining for over a decade.
Jamie Carragher was superb, of course, but he possessed different qualities and didn't carry the same aura of a Hyypia or a Van Dijk.
The Dutchman's performance in the 0-0 draw with Liverpool at St Mary's last season was one of the most immaculate witnessed against the Reds in some time, and there are few superior centre-backs on the planet right now.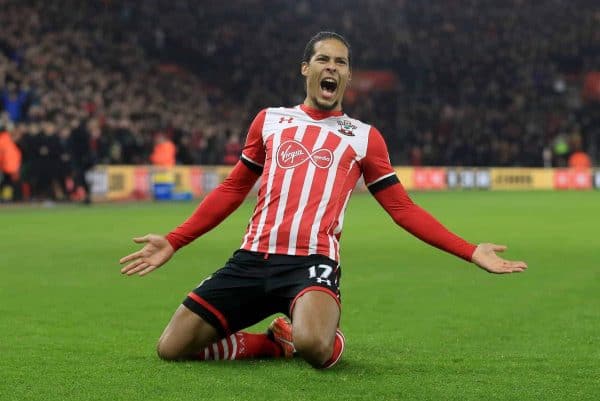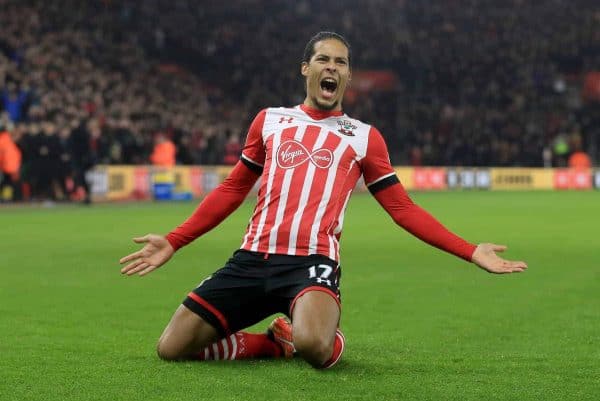 That may be perceived as hyperbolic, but when you look around, how many defenders would you rather have on top form?
There are a smattering across Europe who will always get a mention—Diego Godin, Gerard Pique, Sergio Ramos, Raphael Varane, Leonardo Bonucci, Thiago Silva, Toby Alderweireld—but he is close to, if not as good as, all of them.
Don't let some relatively uninspiring performances in 2017/18 alter your opinion.
It is always risky talking up a stellar new signing before he has even kicked a ball, but Van Dijk feels like a game-changer.
The classy defender will be a major part of Liverpool's future over the next several years.
And assuming serious injury is avoided, he will be the club's best recruit at the back since Hyypia joined from Willem II 18 years ago.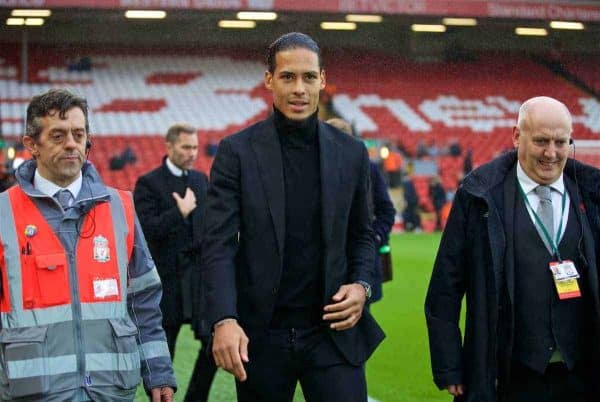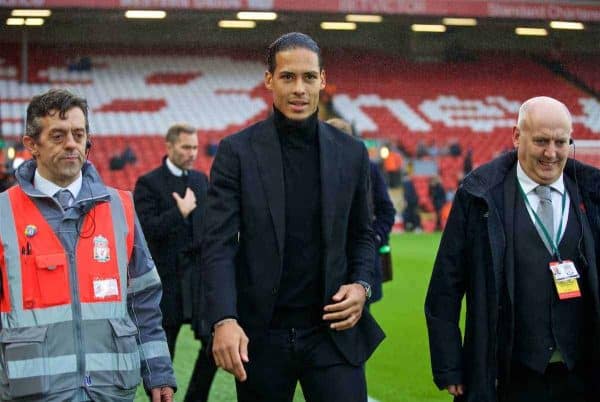 As a centre-back, the former Celtic man has it all—after years of defensive signings flopping, he is the closest Liverpool have come to a sure thing.
If you are bouncing off the walls and anticipating a bright 2018 after confirmation of Van Dijk's signing, that is more than understandable.
Just don't expect too much straight away.