Liverpool have 10 Premier League matches remaining this season, but how will Jurgen Klopp's side fare in the final straight? Here's our prediction.
The Reds picked up yet another emphatic win on Saturday afternoon, with West Ham powerless in an eventual 4-1 victory at Anfield.
Man City may be romping to the title, but the battle to join them in the Champions League next season is set to be fascinating.
Liverpool sit third in the table with 28 games played, two points adrift of Man United and the same ahead of Tottenham.
There are 10 league games remaining in 2017/18—here's a realistic look at how we think their results will pan out.
Final 10 Predictions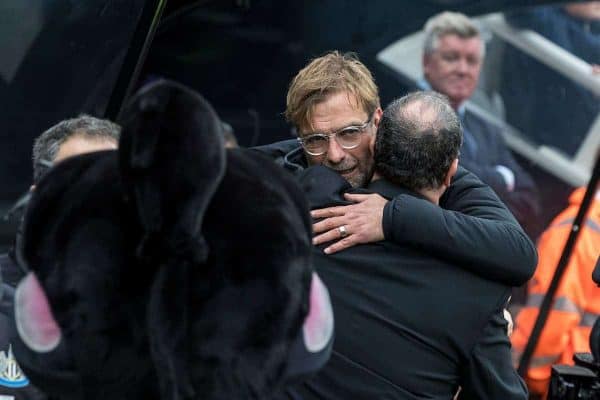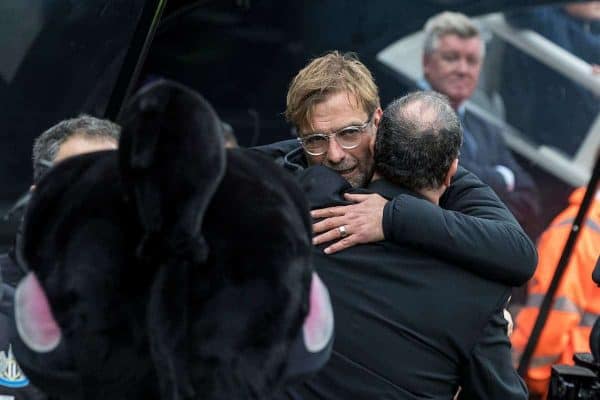 Newcastle (H), March 3 – WIN
Up next for the Reds is this Saturday's visit of Newcastle United, as Rafa Benitez returns to Anfield.
After having a whole week to prepare for the game, Klopp's men should be perfectly poised to get all three points against their relegation-threatened opponents.
The game is likely to have a very similar feel to the West Ham win, with the Magpies defending deep and looking to spring Liverpool on the counter-attack.
As that match showed, the Reds' attack is too good for the lesser teams in the division, and anything other than a win would be a huge disappointment.
Everybody knows how well-drilled a Benitez side is, so it won't be a walk in the park, but they won't be able to hold out for an entire 90 minutes.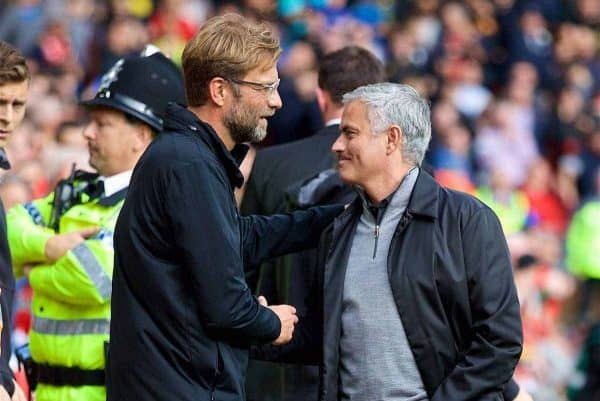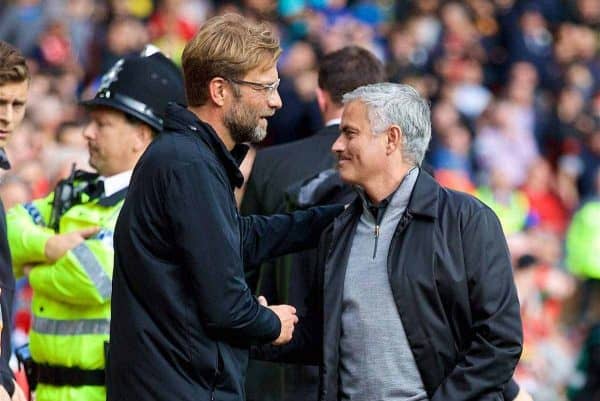 Man United (A), March 10 – LOSS
Still the biggest game in English football, this trip to United is crucial, both in terms of bragging rights and a top-four finish.
Jose Mourinho's side sit second in the table, but for the majority of the campaign they really haven't impressed in the slightest.
That is both a damning indictment of their style of play, and a compliment because of their ability to grind out victories.
Liverpool will do very well to win at Old Trafford—they have only managed it once since the 4-1 triumph in 2009—and it would be just like Mourinho to nick three points in undeserved fashion.
It is unlikely that the Reds will stay unbeaten between now and May, and for all United's shortcomings this is their most likely chance of coming a cropper.
The Merseysiders often fail to show up away to their bitter rivals, which is why this fixture feels the most difficult.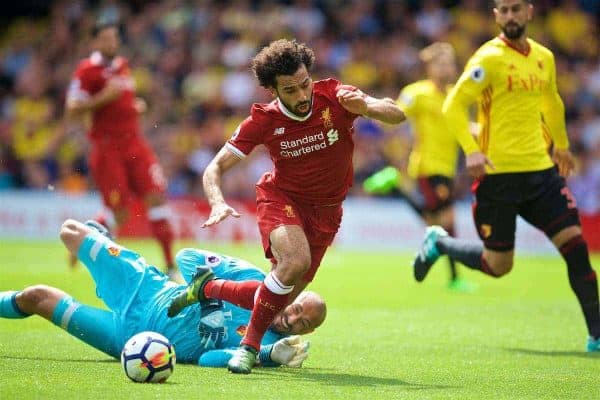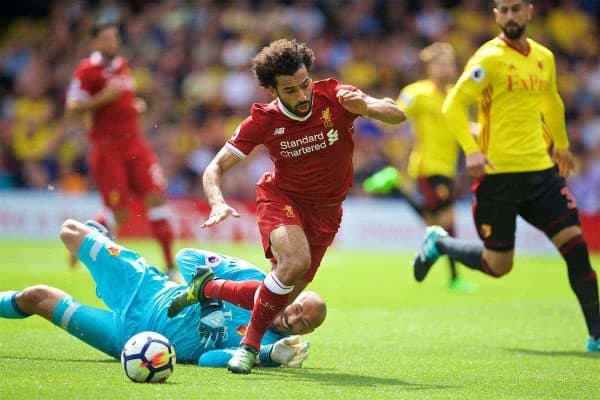 Watford (H), March 17 – WIN
Following the battle with United, Watford make the trip north on St Patrick's Day, in another game Liverpool should win.
In fact, every single one of their remaining home matches feels like that.
The Hornets are a funny side, and with both relegation and a top-six finish likely to be out of the question by this point they won't have much to play for.
This should work in Liverpool's favour, and their intensity, fitness levels and all-round class will be too strong for the visitors.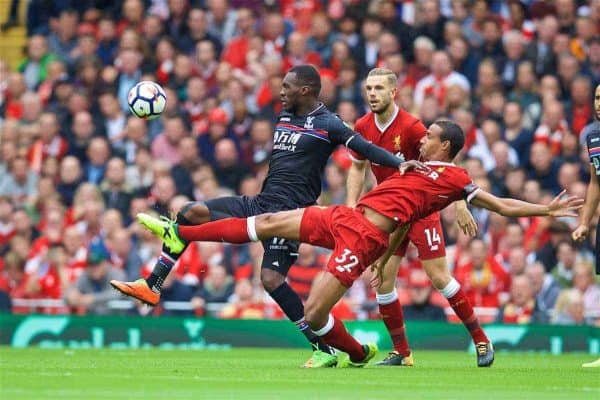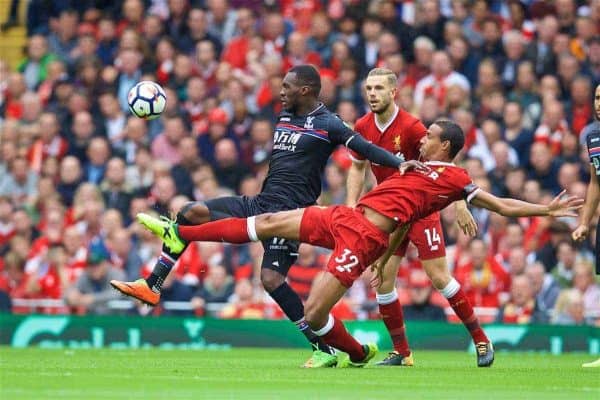 Crystal Palace (A), March 31 – WIN
An international break follows the Watford clash, before a reunion with Roy Hodgson at the very end of March.
In fairness to Liverpool's worst-ever manager he has done a good job at Crystal Palace, and the Reds will be in for a scrap at Selhurst Park.
It is not an easy place to go, as we found out in such devastating fashion in 2013/14, so picking up a victory would be impressive.
For all those positives working in Palace's favour, they are still a very limited side, however, and there is no reason why Liverpool shouldn't prevail.
A probable Champions League quarter-final first-leg tie the following week will play on Klopp's mind though when it comes to team selection.
Can he risk leaving out star men?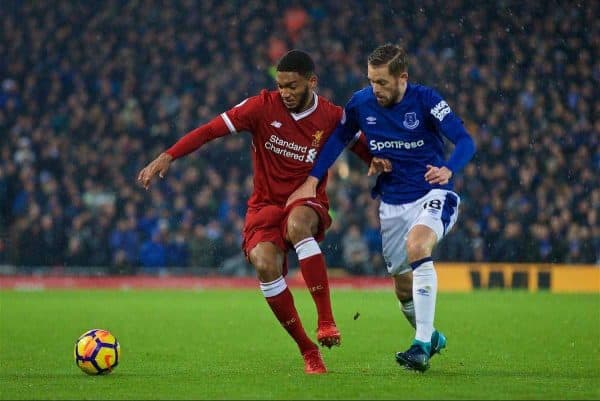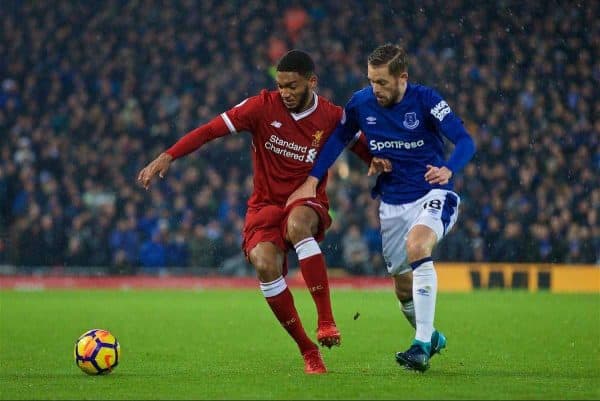 Everton (A), April 7 – DRAW
The Merseyside derby prompts a mix of excitement and dread, due to the potential joy of winning and fear of losing.
It may be a horrible cliche, but form does generally go out of the window in this fixture, and Everton would love to halt their adversaries' top-four challenge.
Sam Allardyce is sure to approach the game in the rugby-esque manner he cherishes, and it will be a case of the Reds trying to break the hosts down.
After midweek Champions League commitments, legs may be feeling a little weary, so the Reds might not be at their swashbuckling best.
A draw feels likely, with Everton bound to up their game.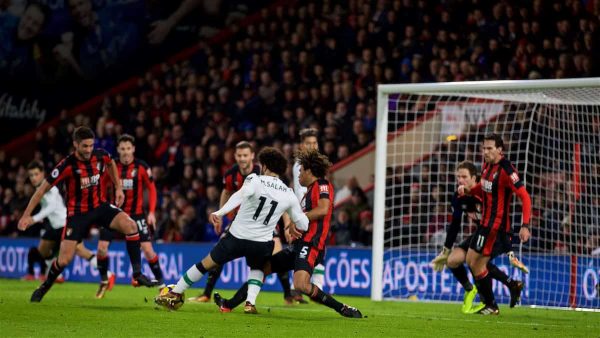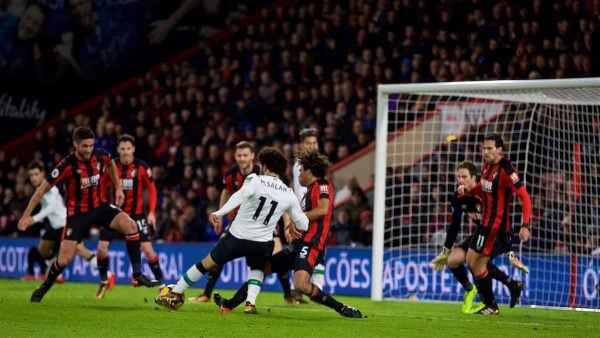 Bournemouth (H), April 14 – WIN
On paper, Bournemouth at home feels like one of the nicest fixtures on paper.
Eddie Howe's team try and play football the right way, and they will not come to Anfield and park the bus like so many others.
This should hopefully play into Liverpool's hands, and much like the visits of Newcastle and Watford before it three points have to be won.
Again, there will be the issue of possibly rotating after the quarter-final second leg, which is the biggest obstacle standing between the Reds and victory.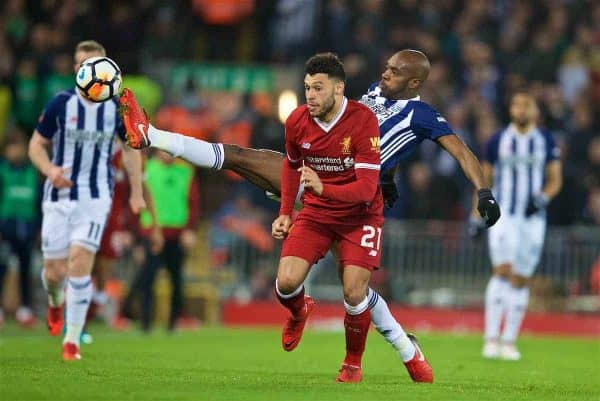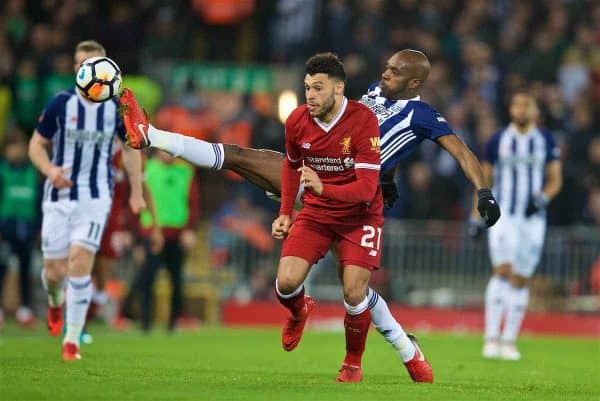 West Brom (A), April 21 – WIN
By the time this game arrives, West Brom could be at the point of no return in the relegation fight.
The Baggies find themselves seven points adrift of safety currently, and from a Liverpool point of view they will hopefully be all but down when the Reds visit.
Any away game in the Premier League can be tricky on its day, so Klopp's side will have to knuckle down and be ruthless, but another win should be recorded.
The main risk is a new manager having replaced Alan Pardew by that point, bringing a new wave of optimism to the Hawthorns.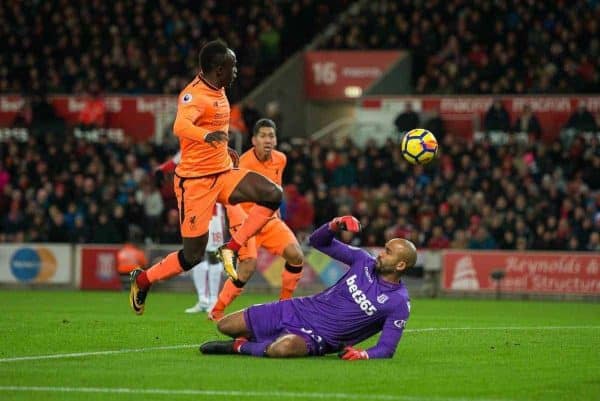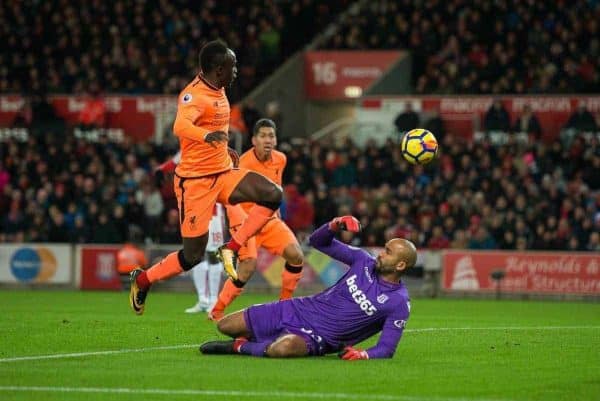 Stoke City (H), April 28– WIN
Another home game, another win?
It certainly should be, with Stoke slowly getting worse as a team the more time they spend in the Premier League.
Paul Lambert's men will be desperate for points, so it won't be plain sailing for Liverpool, but assuming injuries haven't decimated the squad they should cruise past their opponents.
A red card, a poor refereeing decision or pure bad luck are the only things that should prevent a home win.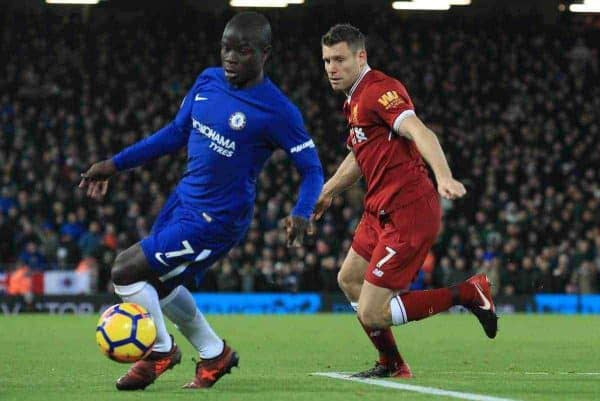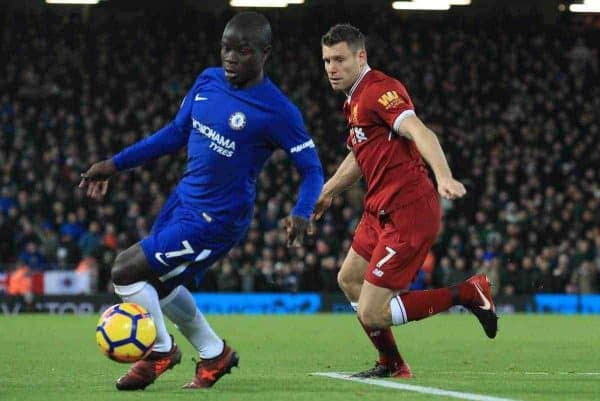 Chelsea (A), May 5 – DRAW
Liverpool's penultimate game is a huge trip to Chelsea—a match that could be so significant in the Champions League race.
Like United the west Londoners don't always look impressive, but their ability to accumulate points and win ugly has to be respected.
It could easily be a victory for either team, but a draw feels most likely.
Hopefully, that will be a good result at such a late stage in the campaign, rather than precious dropped points.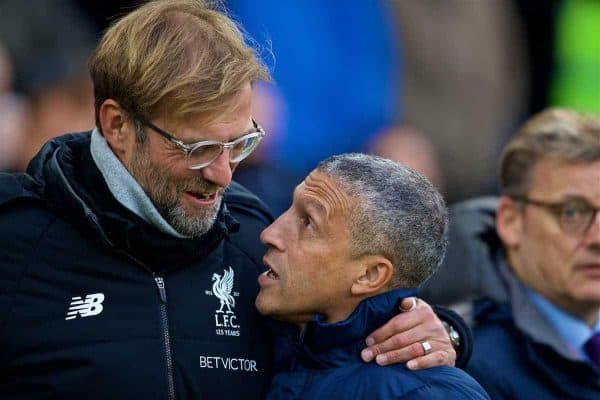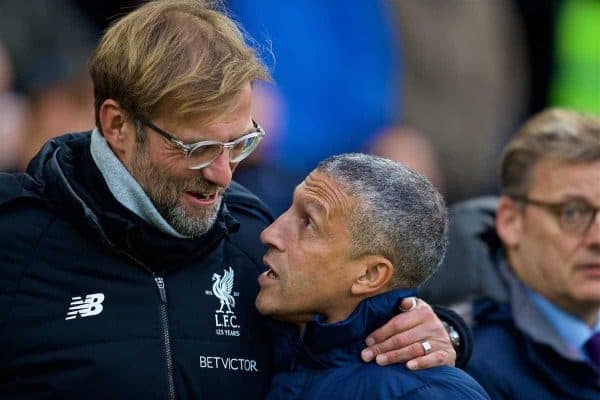 Brighton (H), May 12 – WIN
In terms of a final game of the season, Liverpool couldn't really have asked for much better.
A home clash with Brighton should be hurdled with relative ease, but if victory is required to finish in the top four it could make for nervy viewing.
The Seagulls needing points for survival could also work against the Reds—the hope is that they have already sealed a place in the top four by that point.
It will be a win to round off a positive season, either way.
Total points from final 10 games – 23
2017/18 Final Points Total – 80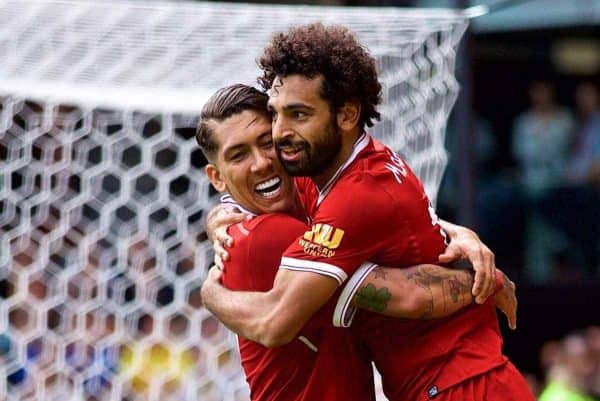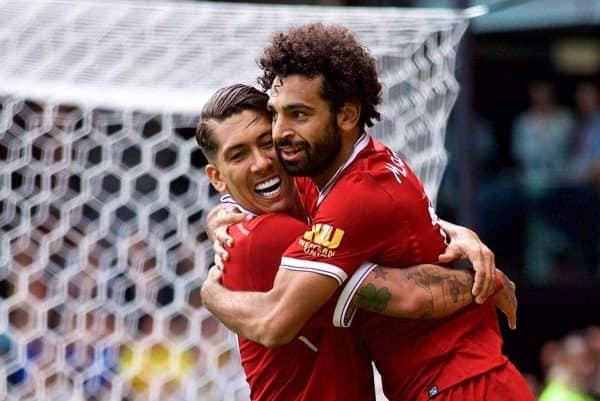 To finish the season with 80 points would be a very impressive achievement, improving on 2016/17's total of 76 in the process.
Realistically, Liverpool are going to come unstuck in at least one of the next 10 games, and United at Old Trafford is the one that stands out.
The trips to Everton and Chelsea will also be tough, and a draw in both of those would be far from a disaster.
Predicting that the Reds will win the other seven matches is, perhaps, a little optimistic, but they are improving all the time against weaker teams.
On current form, nobody wants to face them, and there is a freshness and confidence within the squad that should see points consistently collected.
Top-Four Finish?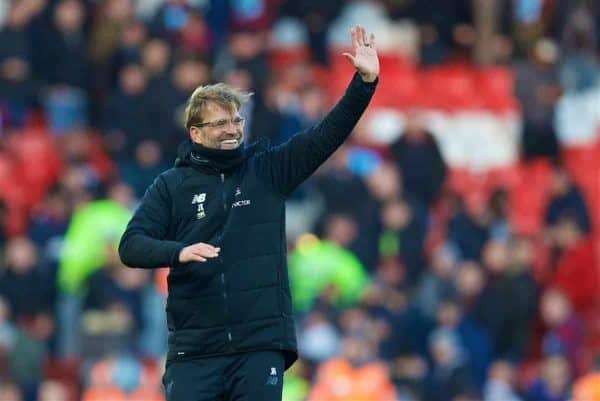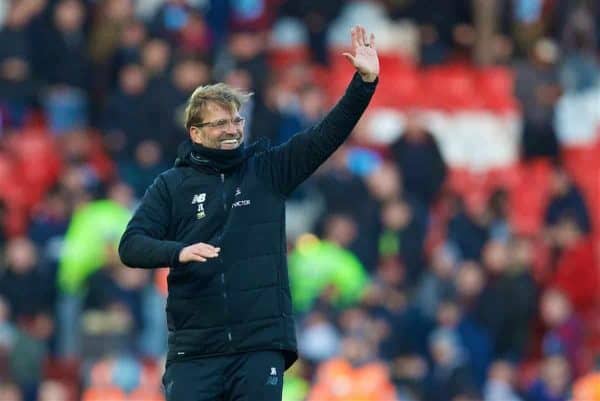 Hitting that 80-point mark would historically guarantee a return to the Champions League in 2018/19, which was the primary aim at the beginning of the season.
In fact, it would be their second-highest total since 2008/09, with the 84 points picked up in 2013/14 the only tally bettering it.
That puts into context what an excellent Liverpool side this is, with City's freakish form making those around them look worse than they are.
A second-placed finish still has to be an aim, given the small gap between the Reds and United, but Spurs and Chelsea will continue to rack up points, and are a big threat.
Liverpool's run-in looks kind compared to their rivals, with just two matches against top-six sides remaining—United and Chelsea have three, Spurs also have two—so finishing below fourth would be a big surprise.
Klopp and his players cannot rest on their laurels, though, and their current brilliance must continue against Newcastle on Saturday, and beyond.