The media praised Liverpool's collective performance and assessed them as 'the best of the rest' in the Premier League after beating West Ham 4-1.
The Reds picked up seamlessly from where they left off on return to Anfield to breeze past the Hammers.
Emre Can's header put Klopp's side ahead at the break, before two goals in six minutes from Mohamed Salah and Roberto Firmino after the restart put the Reds firmly on the way to victory.
Michail Antonio pulled one back but Sadio Mane ensured it was nothing more than a consolation by adding a fourth to wrap up the three points once and for all.
It was a fantastic and important win as Liverpool piled the pressure on their top-six rivals, and here's how the media assessed a great afternoon at Anfield.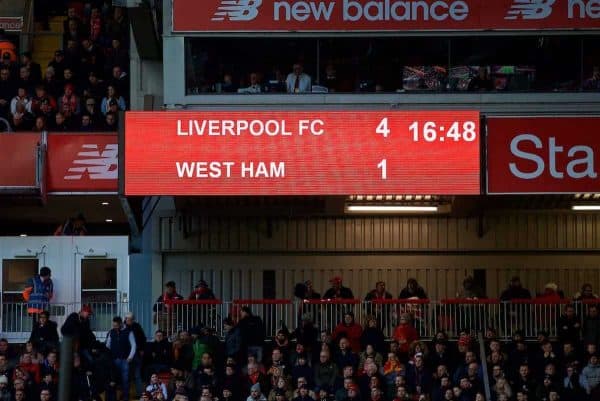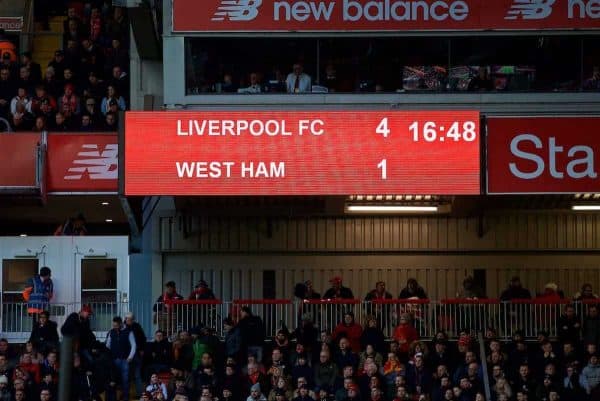 The media were particularly impressed by the convincing nature of the victory…
The Telegraph's Chris Bascombe felt the Reds made a statement with the dominant manner of the win:
"Liverpool's win over West Ham took them to their highest league position since August, but it was the ease and panache with which they did it that left the starkest impression."
Writing for the National, Richard Jolly was impressed by the team effort and labelled the Reds "collectively irresistible":
"And yet to present this as the latest episode of the Salah show would be to downplay the involvement of others.

[…]

"They [Liverpool] were collectively irresistible."
The Liverpool Echo's James Pearce praised the Reds for maintaining standards and following a stunning win in Porto with another big victory:
"The Reds' recent past is littered with examples of them delivering an eye-catching triumph and then falling flat on the face against average opposition. Not this time.

[…]

"This was a test of attitude and application as much as quality and Klopp's men passed it with flying colours."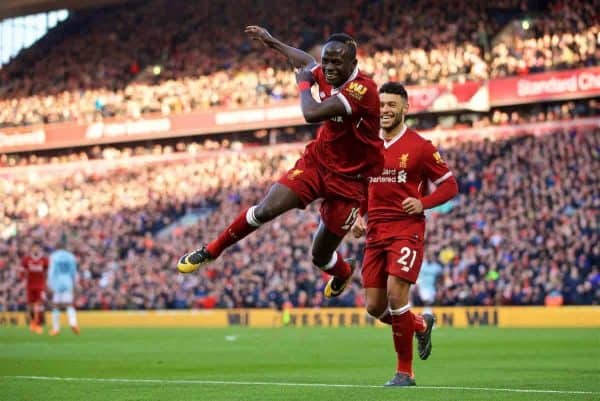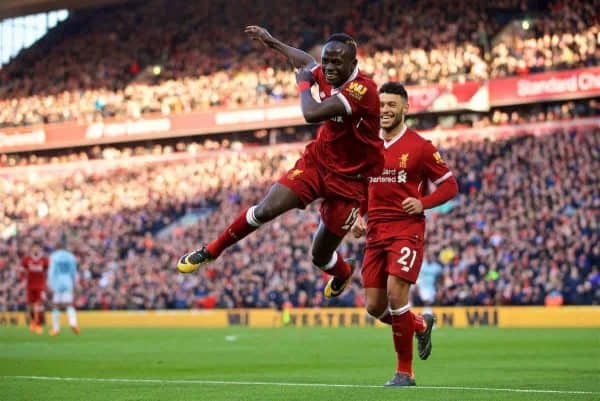 Reporters unanimously agreed that Liverpool showed they are the 'best of the rest'…
For the Advertiser, Jake Rosengarten was among those to assess the Reds as "clearly the league's second best side" and will be Man City's biggest challengers next season:
"A club plagued by a penchant to implode against inferior oppositions, Liverpool have transformed under Jurgen Klopp and are now clearly the league's second best side.

"While Manchester City have been all conquering this season, the signs are apparent that this Reds team are their biggest opposition in future quests for English dominance and their pursuit of a dynastic reign under Pep Guardiola."
Bascombe was among a few reporters to assess how finishing second would further evidence the progress being made under Klopp:
"To be runners-up this season would the next domestic barometer of progress for Klopp."
And Pearce felt the display itself provided another demonstration of the exciting side Klopp is building:
"And here there were further signs of him fashioning a team in his own image.

"Refreshed after a training camp in Marbella, there was a hunger and a relentlessness to Liverpool which the Hammers simply couldn't live with."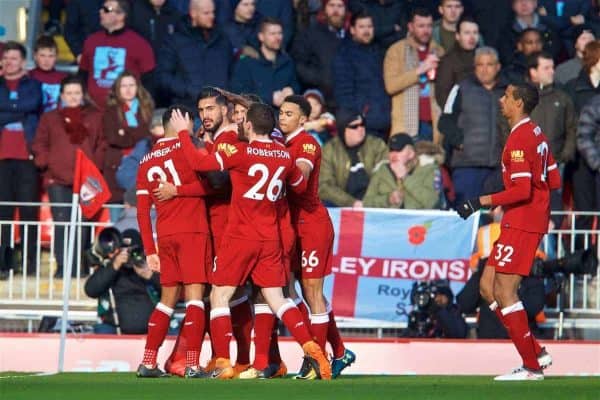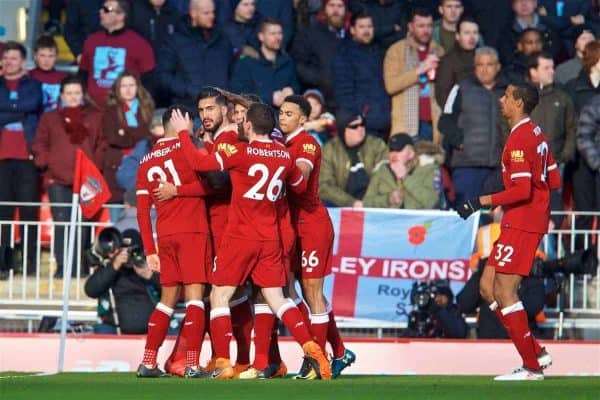 Certain reporters praised Liverpool's collective display and attributed the unity within squad as key to this…
On this Pearce commented:
"Klopp prides himself on the spirit and camaraderie in the dressing room. He didn't want anyone dragging that down and that sense of unity is clearly driving them on."
The Independent's Simon Hughes noted the desire for goals throughout the team and the importance of it:
"Instead Liverpool's four goals were spread across the team and that will delight Klopp because it reminds opponents that the threat is everywhere."
Meanwhile, the Liverpool Echo's Andy Kelly mentioned how it's vital the Reds take advantage of rivals facing off next week too:
"With Chelsea also taking on Man City next week and Liverpol at home to Newcastle this feels like a period when Klopp's Reds could give themselves a little buffer of comfort in that race for top four which looks just as tight as last year."
ESPN's Glenn Price put victory largely down to the lethal front three and felt their "sheer skill" warranted more than four goals:
"Liverpool's football on Saturday warranted more than just four goals. West Ham's back five were just unable to track the movement and the sheer skill of Salah, Firmino and Mane, along with the supporting cast in Liverpool's midfield."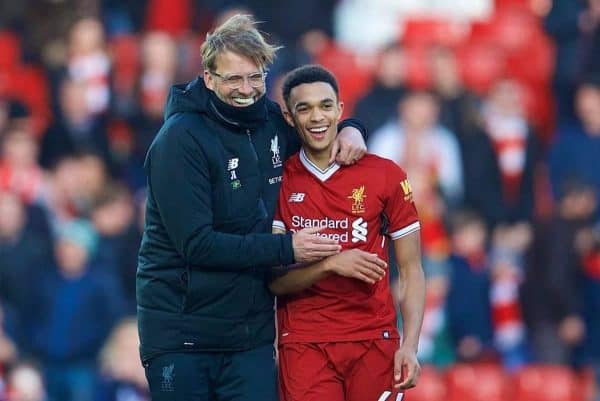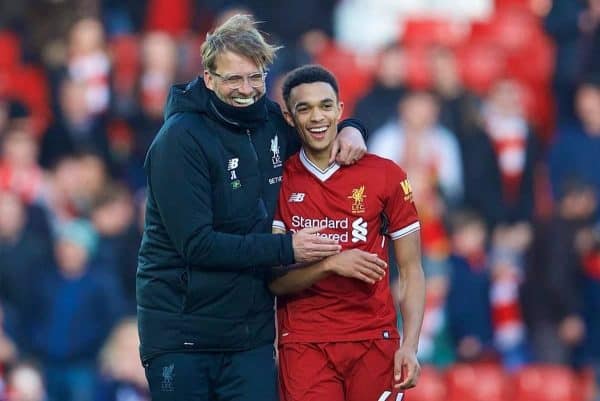 The media also offered thoughts on the performance and how the game was won…
Kelly assessed the work of the full-backs as key and feels the influence from those positions can be crucial to unlocking negative opponents:
"The most significant thing for Jurgen Klopp is that Andy Robertson and Trent Alexander-Arnold can perhaps help provide the answers to one of Liverpool's normal nemeses, the deep-lying defence.

"Width and pace from the flanks are crucial to getting round that and Liverpool had it on both sides to try to get at wing-backs Patrice Evra and Pablo Zabaleta."
Our own James Nalton was particularly impressed by the Reds' controlled possession after West Ham pulled one back:
"While past Liverpool sides have crumbled even at the thought of such a scenario, this one took control of the game and simply kept the ball from West Ham.

[…]

"The element of control they had at this stage might help ease the nerves in Anfield when similar things happen in the future."
Kelly noted how Virgil's van Dijk's presence at the back composed the Reds defensively:
"The mere presence of Van Dijk seems to make everything less nervy, less volatile."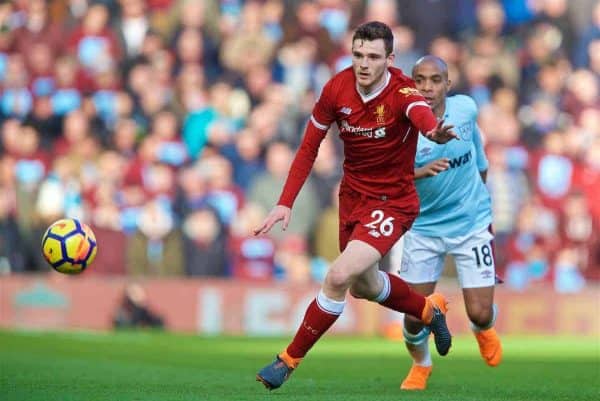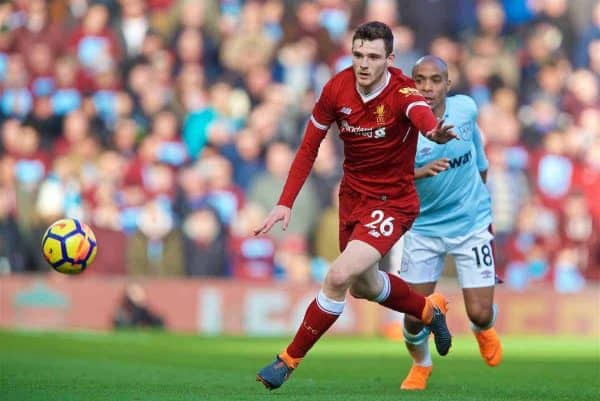 Numerous Reds were praised for impressive individual displays…
The Mirror's Tom Hopkinson was impressed with Can and thought the German showed what the Reds will lose should he leave in the summer:
"Whatever side Reds fans are on, however, there can be no arguing that, if he does go, the club will miss the goals he has scored this season. The strike against West Ham was his seventh — not bad for a non-penalty-taking player who operates in defence or defensive midfield."
Our man Henry Jackson waxed lyrical over Andy Robertson, assessing how he is "undisputed first-choice left-back":
"This was another performance full of energy, desire and quality from Robertson, with crisp passing and pace both on display.

"Some of his crossing was also excellent, and he never stopped running. The Scot is now Liverpool's undisputed first-choice left-back."
And finally, ESPN's Steven Kelly labelled James Milner's performance "exceptional," and feels the vice-captain has a vital role to play in the run-in:
"He was great at Porto, overshadowed perhaps by the forwards, but he was exceptional again today. Teammates could learn a few lessons from him on how to treat all opposition with respect. His know-how and aggression paid dividends all over the pitch.

"If he is to be a regular for the rest of the season, he could ultimately be the difference between success and failure."