The media praised collective and individual displays in Liverpool's 5-0 rout of Porto, feeling victory showed the Reds are Champions League contenders.
Liverpool inflicted Porto's heaviest-ever European home defeat with an outstanding display to all but confirm a place in the Champions League quarter-finals.
The lethal trio did the damage as Sadio Mane's hat-trick and strikes apiece for Mohamed Salah and Roberto Firmino ensured another memorable night on Europe's elite stage.
Every aspect of the performance was delivered perfectly, and Klopp will rightly be over the moon the way his side produced such a complete performance from minute one to 90 at Estadio do Dragao.
Here's how the media assessed a truly magnificent night.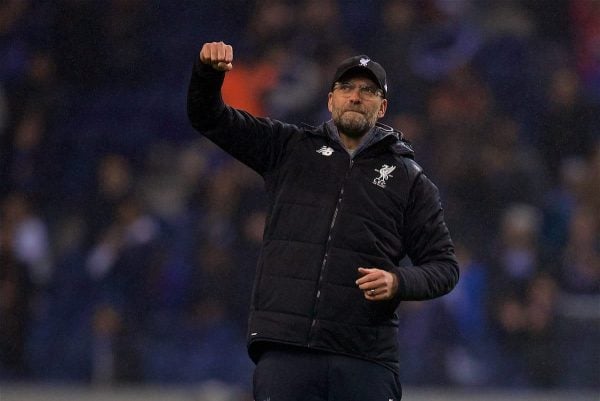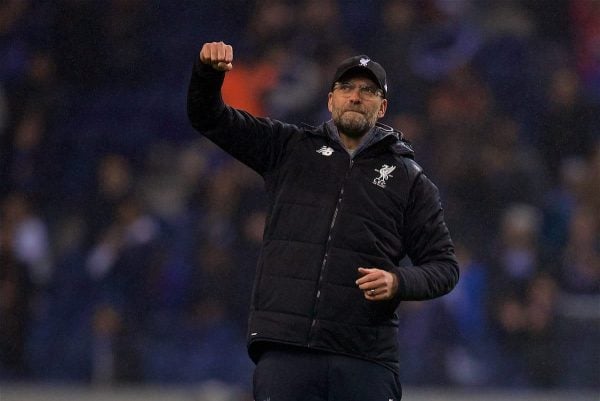 Some reporters reflected on an incredible night, assessing how the Reds "outclassed" Porto
The Guardian's Andy Hunter nicely summarised:
Porto were simply steam-rollered.
The Mail's Martin Samuel felt the Reds "utterly outclassed" Porto, noting our superior 'speed and wit' as key:
This was a mismatch, the complete destruction of a team that looks very good against other Portuguese teams in a domestic league, but were utterly outclassed on home soil here.
The media were particularly impressed by the completeness of the performance
The Telegraph's Chris Bascombe thought the Reds were "exceptional everywhere" and believes Klopp's side can go far if such performance at both ends is maintained:
Liverpool were exceptional everywhere, attack and defence. That has been stated too rarely in the Klopp era, but it will surely thrill him as much as his mesmerising, reliable front three.

If they maintain that combination at both ends, they will go deep in this competition.
ESPN's Steven Kelly was impressed by the "discipline" of the second-half display:
There was a persistence and discipline in the second half, when many fans may have feared a traditional collapse.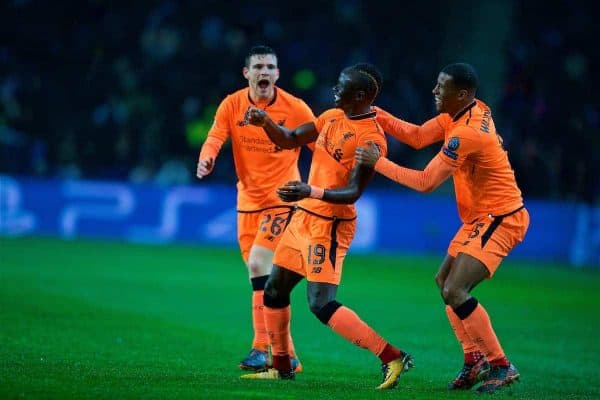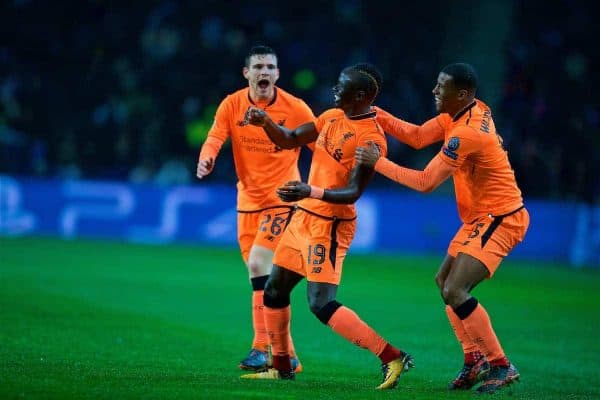 Our own Karl Matchett praised Liverpool's midfield dominance, and thought it showed how striking a balance centrally is key to ensuring success in attack and defence:
The starting three were compact and resilient when needed, but able to break forward quickly from time to time too.

It's a reminder of the need for balance: the Reds' lightning attack is remarkable, and pivotal, but there has to be a counterpoint to that insistence on aggression and moving forward, and the midfield has to perform a dual role.
And focusing on individual performances, Matchett praised James Milner, also predicting how the vice-captain could have an important role in the latter stages:
Milner was excellent in both halves of the pitch, covering the full-back areas relentlessly and always looking to make supporting, overlapping runs forward.

[…]

An performance which led by example from Milner and one which might just secure his name on the team sheet for the remainder of Liverpool's European campaign.
Meanwhile, the Independent's Nathan Jacobs explained why the win is also crucial for the Premier League campaign:
But, this victory doesn't only make their qualification to the quarter finals all but secure – it also provides them with the welcome opportunity to make the Premier League their sole focus, once again.

[…]

Whether or not he chooses to play his normal starting XI for the second leg is not the point. The point is: he has the choice. Five goals to the good, Klopp can now rest his best plays for the second leg at Anfield, if he wishes, and ensure his men are fresh and ready for the showdown at Old Trafford.
There were plenty of plaudits for another mature defensive showing, and Virgil van Dijk's impact in particular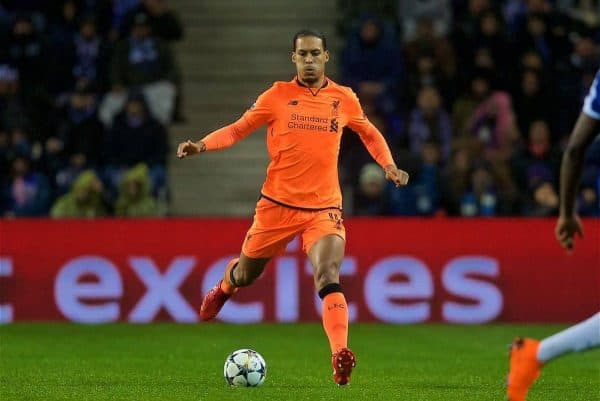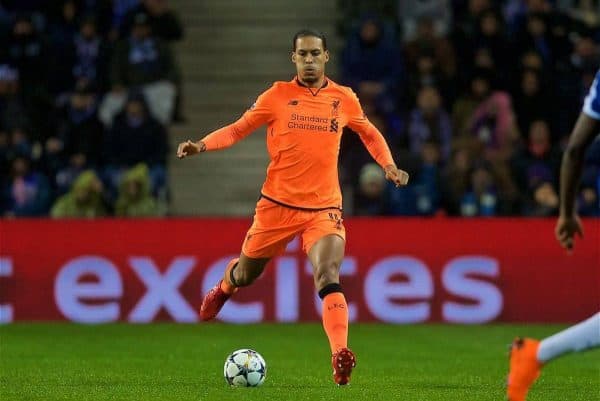 Bascombe centred on the Reds' defensive improvement, noting how Klopp's side have learned lessons and "exuded firmness":
We know how good they are going forward, but how much had they learned at the back? Plenty, it seems. Klopp's convinction this would be a sturdier Liverpool was vindicated.

[…]

Aside from a chance for Francesco Soares on the stroke of half-time, Liverpool exuded firmness.
And Bascombe attributed a large portion of this upturn to the "stress free" Van Dijk, noting how the Dutchman has composed the back-line:
And a side solidified by Virgil van Dijk, the Dutchman recruited precisely for games likes this; an intimidating venue where nerves are tested as much as skill levels.

Van Dijk's demeanour must feel like a relaxation therapy to those around him. He was stress free, as if enjoying a casual five-a-side with friends.
Equally impressed was the Liverpool Echo's James Pearce, who labelled Van Dijk "the defensive rock" the Reds have long cried out for:
Liverpool may have lost a world-class attacker last month but they gained the kind of defensive rock they have lacked since Jamie Carragher's retirement. Van Dijk belongs at the highest level.
ESPN's Glenn Price was among numerous reporters to note Dejan Lovren's improvement playing alongside Virgil van Dijk, noting how the Dutchman composes his central partner:
The commanding presence of Van Dijk now allows Lovren to feels safe taking such risks. Lovren's on-the-edge style of defending is well balanced by the Dutchman, who has firmly taken charge of this Liverpool backline since joining in January.
And, the Mirror's Aaron Flanagan thought Dejan Lovren showed he is the best candidate to permanently partner Van Dijk:
It was Lovren who got the nod in Porto and after mopping up the pressure the hosts offered in the first 20 minutes, only boosted his chances of taking the second centre-half berth permanently.

He's cut some of the errors he was making out of his game and with his old friend alongside him, could really start to thrive.
Post-match reports also featured plenty of praise for the attacking trio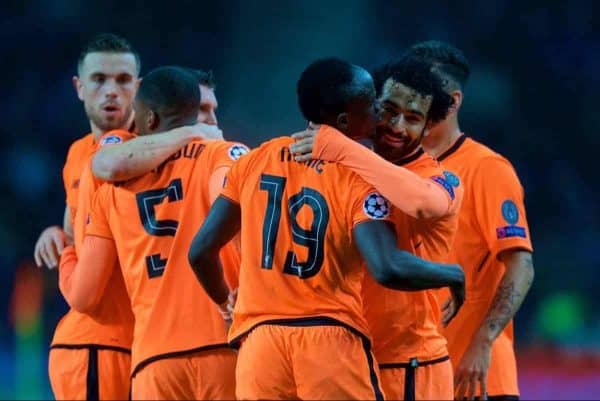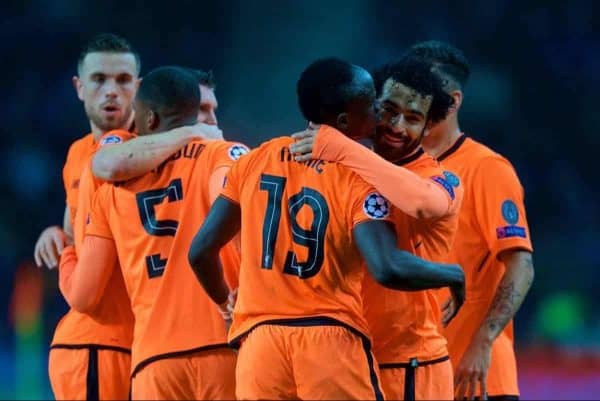 The BBC's Gary Rose assessed their pace on the break as the key aspect to breaking Porto:
The hosts ultimately became the latest side unable to cope with Liverpool's pace on the counter-attack.
For Goal.com, Melissa Reddy praised for Mane for his contributions despite not being in his best form recently:
For all that has been said about the Senegal star not being at his apex, he has contributed 12 goals this season – one short of his haul in the previous campaign. He has more assists (eight) than he managed in 2016-17 (five).

Mane remains devastating, instrumental and a differential even on occasions when he doesn't match his supreme standards.
And the Telegraph's Jason Burt pondered whether Mo Salah could go on to beat Ian Rush's record for goals in a season:
Maybe, now, even Ian Rush's all-time record of 47 goals for Liverpool in one campaign is under threat. And all this in Salah's first season with the club.
Numerous reporters felt the manner of the win showed why Liverpool are genuine contenders to win the competition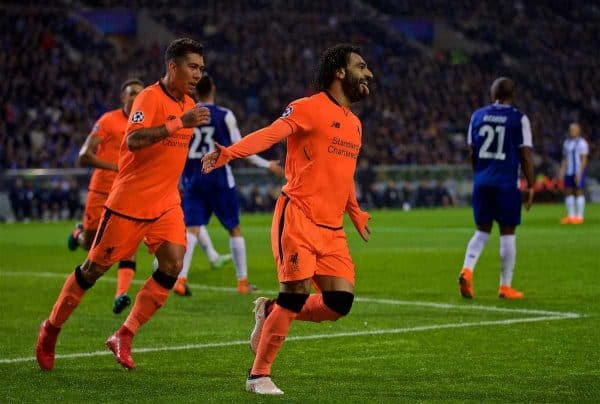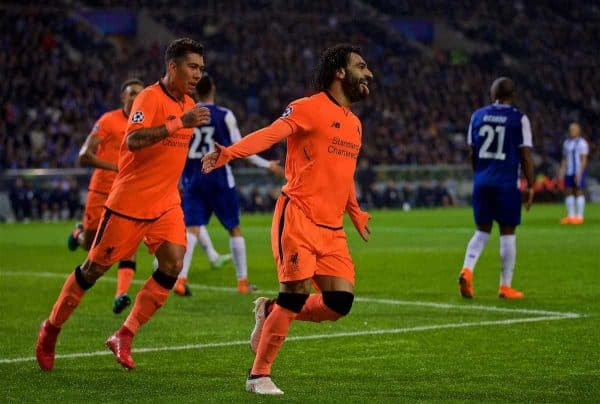 Flanagan believes the Reds' ability to produce "one-off performances" makes them serious challengers:
But it's true, they can. Liverpool are a team for one off performances – and they can certainly cause any top team problems.

Similar performances, playing with such intensity, would create concerns for the likes of Barcelona and Paris Saint-Germain. In one-off games, Liverpool can turn on the heat – and it's a quality you need if you are going to win a cup competition.
The Independent's Mark Critchley believes every team in the competition will want to avoid drawing the Reds:
No last-16 outfit will want to be drawn against Liverpool in the quarter-finals given this sort of devastating form.
The Liverpool Echo's Ian Doyle believes the Reds are not only showing why they should be feared, but are actively restoring the formidable reputation once held in Europe:
What's more, though, is the Reds are regaining the fear factor on which their great European reputation was first forged.
Oh and one last thing, No.6 is already in the bag, as Matchett explained:
The Reds have gone on to be European champions any time they've won in Portugal on the way; by that token, the Champions League is already wrapped up after this result.