Sadio Mane has been well short of his best for most of this season, and a lack of confidence is playing a major part in his dip in form for Liverpool.
It is very easy to forget that Mane was Liverpool's best player in August.
Mohamed Salah may have scooped the club's Player of the Month award, but he was still taking time to settle and the accolade felt like a way of upping the Egyptian's own self-esteem.
Mane had been comfortably superior, scoring in the opening three Premier League games of the season against Watford, Crystal Palace and Arsenal, proving to be unplayable at home to the Gunners.
He had found another gear after a fantastic first season as a Red, but his unfortunate sending off against Man City, and subsequent hamstring injury, have hampered his campaign significantly.
That electrifying burst of pace has been less evident, with the 25-year-old often choosing to slow things down, both in feet and in mind.
His touch has been heavy and indecisive, with some of Liverpool's moves falling apart around him, and he hasn't cut the same happy-go-lucky character we witnessed before the autumn.
There are various theories surrounding this, from being jealous of Salah's incredible form—a total myth, considering they are good friends—to not being happy about being used out on the left-hand side.
The one thing it all boils down to is belief.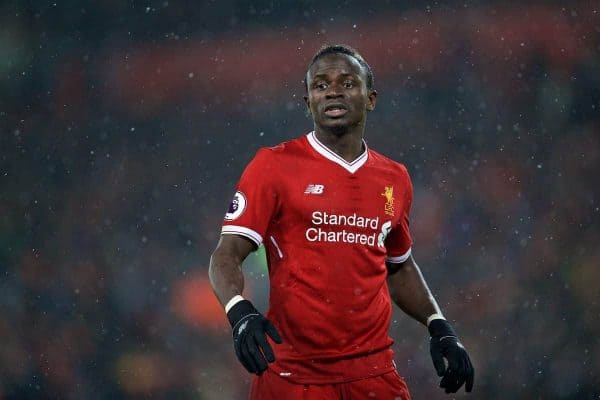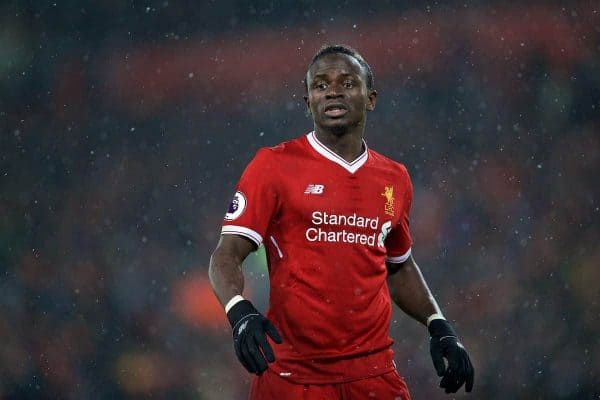 Mane is a confidence player who is seemingly a little fragile mentally.
When everything is going smoothy he is one of the most devastating attackers in Europe, but when his level drops he finds it difficult to shrug off.
Jurgen Klopp touched upon this a while after the 1-1 draw with Everton in December, when Mane inexplicably chose to shoot instead of laying on a tap-in for Salah or Alex Oxlade-Chamberlain when Liverpool led 1-0.
"You cannot think all the time about your mistakes because that makes no sense. You cannot forget all the good things," Klopp told reporters.
"We are all a bit like that and sometimes people need help to realise again the good situation."
Klopp sees that Mane is a deep thinker who will be badly affected by errors, and there is almost a childlike innocence to him that was on show during a December press conference. He seems a little insecure, in a likeable way.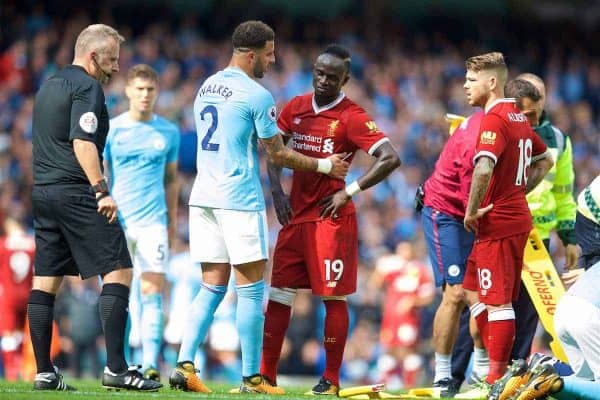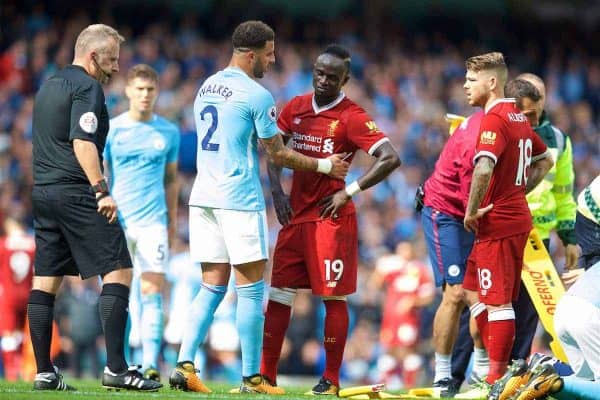 The City sending off will have played on his mind greatly, and he may also still be concerned about his hamstring not being in peak condition, hence those lung-busting runs becoming less frequent.
Liverpool's reigning Player of the Year has not been poor, by any means, especially by the standards of your average Premier League footballer.
There have still been nine goals in 27 appearances this season, including two recent beauties against Burnley and City, and in most games he still looks a threat.
Even his biggest supporter could not deny that he is struggling for rhythm, however, and that he is being eclipsed by a number of his team-mates.
Former Reds full-back Jason McAteer believes Mane just needs a bit of fortune to come his way, with a return to his best vital during the business end of Liverpool's season.
"It is difficult sometimes, your form can drop due to fatigue," McAteer told This is Anfield at Liverpool's academy on Wednesday.
"He's done a lot of travelling and set an unbelievably high standard for himself from last season.
"Some of his performances haven't been as involved or creative, but I'd certainly say the work-rate is still there, and the desire and the attitude.
"He will know what he needs to do, and in my experience it comes back. He just needs that little bit of luck that has been eluding him over the last five or six weeks."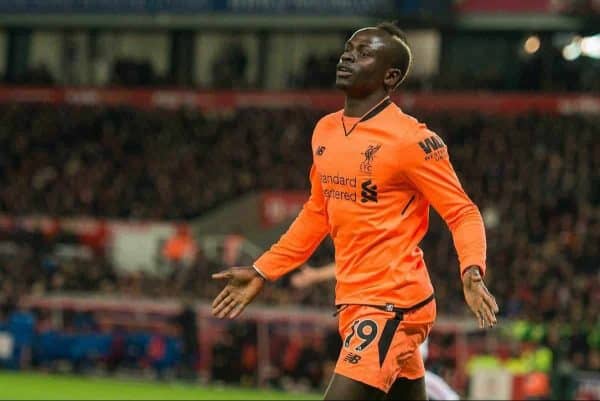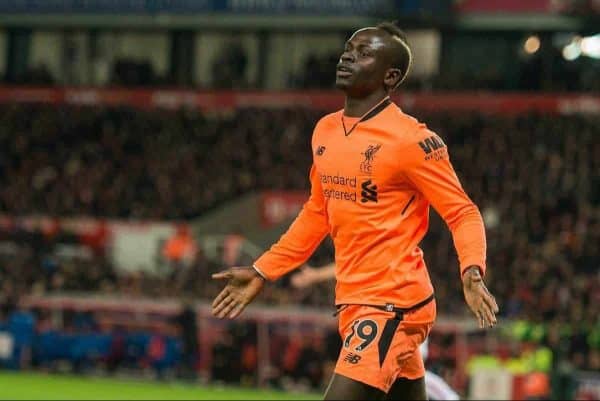 There should be no concerns over Mane being a possible one-season wonder at Anfield, given what a fantastic all-round player he has shown he is.
But with Philippe Coutinho gone, and Salah and Roberto Firmino having to be afforded quieter days from time to time, Mane has to come out of the shadows and become a more prominent figure again.
His next challenge comes away to former club Southampton on Sunday afternoon, which will be a real test of his form and character.