Jurgen Klopp has welcomed the return of Nathaniel Clyne after a long-term injury, but hinted at a fight for his right-back role at Liverpool.
Clyne has rejoined full training after seven months out with hamstring and back problems, and is part of the Reds squad in Marbella this week.
The 26-year-old's improving fitness is a major boost for Liverpool, and though he is unlikely to make his comeback any time soon, he provides Klopp with another useful option.
Speaking at his side's training camp in Spain, Klopp hailed Clyne's return, but in praising both Joe Gomez and Trent Alexander-Arnold he highlighted the battle the England man faces.
Klopp said "it's good" to have Clyne back involved, but told LiverpoolFC.com that "all three can't play, unfortunately."
"With the full-backs it's always a little bit [difficult] and also who can play in another position as well," he explained.
"It's quite specialist—so you either play or you're not really involved."
Describing Alexander-Arnold's recent run of starts—with his three consecutive outings against Tottenham, Southampton and Porto his longest yet—as "good to see."
And he highlighted Gomez as "a very important player for us," with the 20-year-old having made 27 appearances so far this season, including 20 starts, shining out of position at right-back.
Klopp assessed the situation of Clyne, Gomez and Alexander-Arnold all competing for a place as "comfortable," but in his analysis of right-back as a "specialist" position lies a key issue.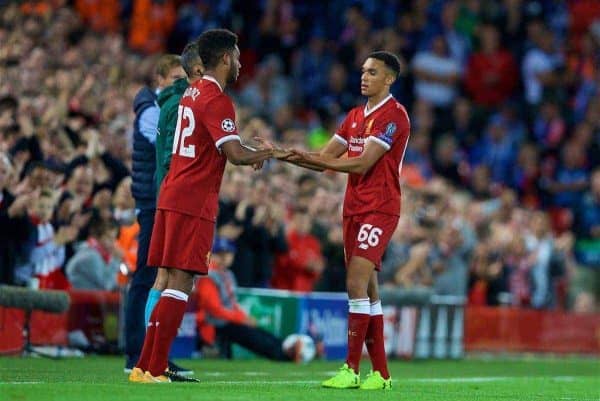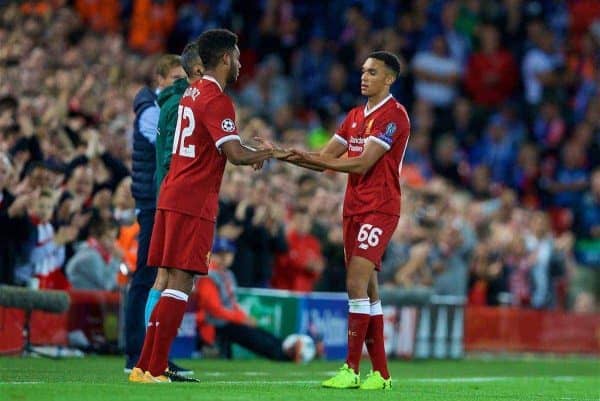 Both Alexander-Arnold and Gomez can operate in a variety of roles, while Clyne is an out-and-out right-back, which would present Klopp with a conundrum in naming future matchday squads.
While Clyne is certainly the most established, and accomplished, option, the potential of Gomez being able to fill in at both right-back and centre-back is invaluable.
Alexander-Arnold can also be utilised in midfield, with the teenager having risen through the ranks of the academy in the No. 6 role.
Given both Andrew Robertson and Alberto Moreno are specialist left-backs, too, it can be argued that there will be three players competing for one spot on Klopp's substitutes' bench.
It would be remiss to suggest Clyne will be left out on his return: he has proved himself a reliable right-back for both Liverpool and England in recent years.
But his layoff has seen both Alexander-Arnold and Gomez shine in his stead, and Klopp is clearly anticipating a power struggle in defence in the future.