Jurgen Klopp has lavished praise on Liverpool's full-back options, hinting at his current pecking order and his long-term plans for Joe Gomez.
For years, both left- and right-back have been problem positions for the Reds, but now Klopp boasts a wealth of accomplished candidates for both flanks.
Saturday's 4-1 win over West Ham saw Gomez remain an unused substitute, with Trent Alexander-Arnold preferred on the right, while Andrew Robertson and Alberto Moreno both featured.
And on Sunday, Nathaniel Clyne made a triumphant return after seven months out, playing all 90 minutes alongside Gomez in the U23s' 4-0 victory over Stoke City in the Premier League Cup.
In Clyne, Gomez, Alexander-Arnold, Robertson and Moreno, Klopp's full-back positions are in safe hands, and speaking at the weekend he acknowledged that.
He described full-back as "an unbelievably important position," as they are "sometimes defenders and sometimes attackers," which he hinted could work against Clyne.
"He is not really an offensive player," he explained, "but he protects well and helps a lot in defensive moments."
However, Clyne does present a welcome counterpart to Alexander-Arnold, who Klopp praised as "very offensive orientated" with "fantastic crosses," labelling him a "street kid."
Most revealingly, Klopp confirmed Gomez would be used as a centre-back in the future, suggesting Clyne and Alexander-Arnold could continue to alternate at right-back.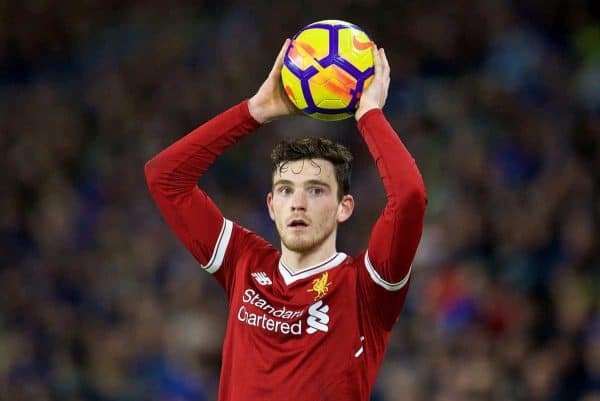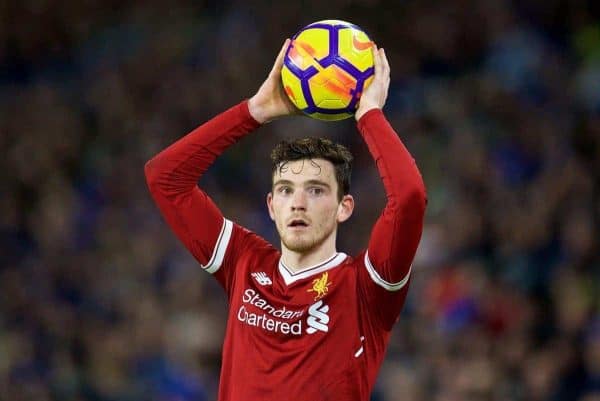 At left-back Klopp has overseen a power shift in recent months, with injury to Moreno providing Robertson with an opportunity he has grabbed firmly.
Klopp effectively named Robertson his first choice, explaining how Moreno "puts pressure" on the Scot, with the ex-Sevilla man "in outstanding shape" after seven weeks out.
"Robbo needs to adapt in the first moment that Alberto comes back and it's like 'wow'. Even the players see that the other one is a good one," he added.
"I think it was one game that Robbo struggled a little bit, we had a little chat, not too much but it was 'stay cool, all is good, we need both of you, everything is fine'.
"Then he played the Porto game and that helped him. He was really good again against West Ham and Alberto deserved a few minutes."
Crucially, Klopp concluded that "this is the kind of battle between the players we need," with competition for places a productive scenario within his squad.
But the pecking order seems to be moulding itself as Klopp plans for Liverpool's future.