Jack Balmer is one Liverpool's truly great forwards, having scored 111 goals in 312 games.
Born in 1916, in the West Derby area of the city, Jack broke with family tradition by becoming a Liverpool player. His family were staunch Evertonians and two of his uncles had actually played for the Toffees. Balmer initially followed in their footsteps, playing two seasons, as an amateur, for the Blues. However, they would let him go and Liverpool reaped the rewards.
Jack signed for Liverpool in 1935 at the age of 19 and was just getting into his stride when war broke out, robbing him of his best years. He'd managed 38 goals before the football league was suspended, one of which came in a Merseyside derby at Goodison Park in 1938.
Liverpool had lost the earlier game at Anfield, 1-2, and by February they were in 17th place and desperately in need of a win. Just over 33,000 turned out for the match, a surprisingly low figure for such a pivotal game for both teams.
Liverpool flew out of the traps from the kick-off, and Balmer opened the scoring inside 30 seconds. Everton equalised after eight minutes, but Liverpool went on to win the game 3-1.
Writing for the Liverpool Daily Post, a reporter called John Peel singled out Jack for his goal and assists, saying:
"Balmer, however, was the key-man of the forwards, for he opened the way by his astute passes and good positional play. He took the opening goal through an Everton man hesitating to clear, and then went on to pave the way for other goals."
His potential was clear for all to see, but storm clouds were brewing in Europe and football would have to take a back seat. Jack made do with playing for the army during wartime and he was nothing short of prolific.
In total he played 101 unofficial wartime games between 1939-45, scoring 53 times.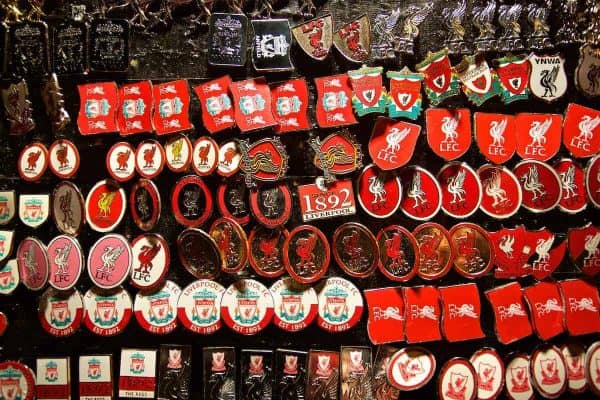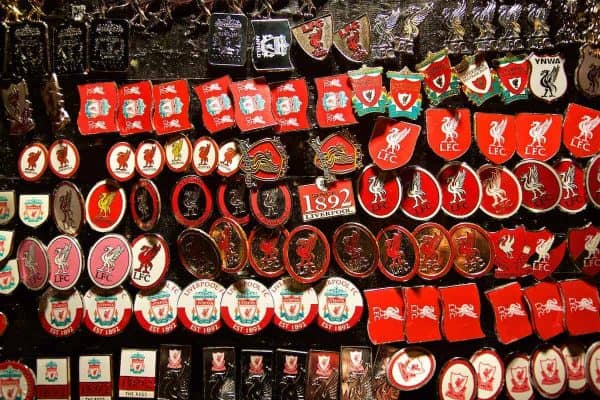 After the war, he stayed with the Reds and became an integral member of the 1947 title-winning side, scoring 28 times. Balmer took the football world by storm that season and stunned everyone by scoring three consecutive hat-tricks.
His first came against Portsmouth, followed by four goals in 17 minutes against Derby County.
The Nottingham Journal, dated Monday 18th November 1946, spoke in glowing terms about Jack's heroic feats,
"The game was a personal triumph for Jack Blamer, the team's captain and inside right. Following his hat-trick of the previous week, he scored all four Liverpool goals and made the Derby defenders look very second-rate the way he ran through them, almost at his own free will."
Next up was Arsenal at Anfield and the Reds ran out 4-2 winners. Jack opened the scoring with a penalty on 15 minutes, before bagging two goals in seven minutes, midway through the second half. Balmer had scored 10 goals in just three games and became only the third player in history to net three hat-tricks in a row in top-flight football.
Balmer ranked this achievement among his most treasured memories, stating modestly:
"Towards the end of a long career memories crowd thick and fast on one. That which remains most fresh in my mind was when I had the good fortune, thanks to the unselfishness of my team-mates, to score three successive hat-tricks in 1946-47."
Strangely this amazing flurry of trebles has overshadowed the fact that they were part of a run of scoring in seven consecutive games, from November to December, in which he netted a total of 15 times. This was a truly remarkable striker.
Jack was also a true sportsman and a gentleman of the game. Perhaps he could have reached even greater heights, had he been a little more selfish. Another Reds captain, Don MacKinlay held his teammate in the highest regard, but felt that if Balmer had added a little more "devilment" to his game, he could have become the best in the world.
This lack of an edge to his game, coupled with a decline in Jack's powers seems to have turned a group of Liverpool supporters against the forward. Writing in his book, My 50 Golden Reds, in 1990, Bob Paisley tells the depressing story of how Balmer became an Anfield whipping boy in the latter years of his career.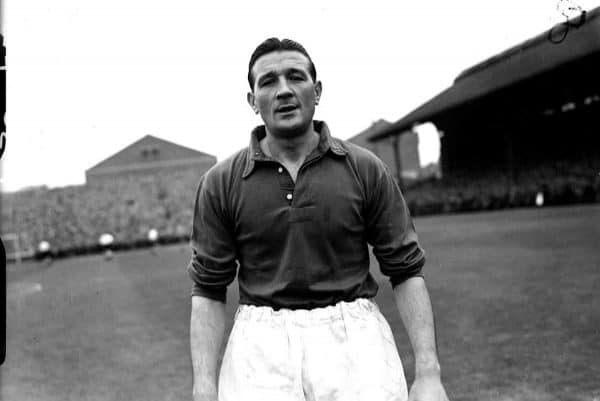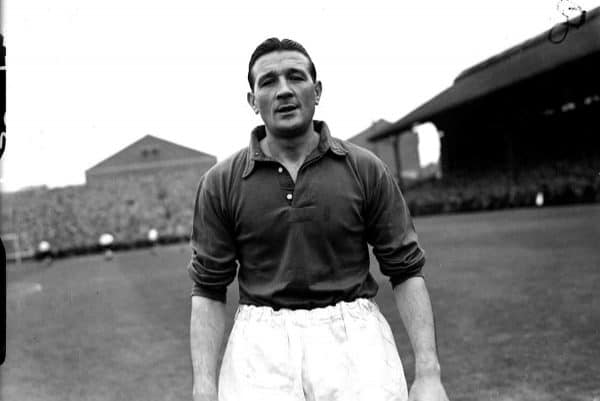 "We never recaptured our championship form and slowly but surely the fans began to turn against Jack. I don't honestly think I've ever known a player so harshly treated by Liverpool supporters as he was – but he managed to smile his way through although it hurt him deeply. He was a local lad, born and bred in Liverpool, and he gave everything to his only professional club but there was a group of supporters who could never forgive him because he didn't get stuck into the tackle."
Bob recalls how Jack took his criticism on the chin, saying:
"They were entitled to their opinion. Maybe I didn't go in for the crunch tackle but that kind of thing wasn't my idea of football. I was never a coward at the game but I got a shudder when I saw the boot going in." 
Liverpool's next revival was the FA Cup run of 1950. The Reds made it all the way to the final, but were beaten by Arsenal, 2-0. Jack Balmer was at the end of his career, though still on the playing staff. He missed every game in the competition, thanks to a decision by the board, who picked the team in them days, to leave him out of the cup squad.
Manager George Kay would later reflect that the omission of Jack, along with Paisley from the final, was the reason Liverpool didn't bring home the cup. However, the local lad still played a vital role in the dressing room.
Albert Stubbins once spoke of the players' dressing room superstitions during the cup run, one of which was Balmer insisting that they sing "I'm sitting on top of the world" before every game in the competition. It served them well, up until they got fed up doing it in the semi-final against Burnley. It appears their luck ran out after they abandoned the tradition.
Jack hung up his boots in 1952 and became a Reds coach for a few years, but he had started focusing on his business interests. He had a building firm in West Derby village, which he ran with his sons.
When it came to his professional career, Jack Balmer was a one-club man. Born to a family of Evertonians, he gave his career to Liverpool and served the club and its supporters with distinction, captaining the Reds from 1947-49.
Sadly, Jack Balmer died at home on Christmas Day, 1984. He was just 68.
His one league title seems scant reward for such distinguished service in a red shirt. However, according to the greatest and most successful manager in English football, Jack Balmer was one of the best strikers to play for Liverpool. That from a man who discovered Ian Rush, is high praise indeed.
* Jeff is the author of the forthcoming book, Red Odyssey: Liverpool FC 1892-2017 – available to pre-order now.
Read more in this series profiling Liverpool's scouse captains, here.