Bethany England is in the form of her life and with Phil Neville currently pondering his first-ever England squad, the Liverpool forward admits that she cannot help but fantasise about a dream senior call-up.
By Dan Barnes, Sportsbeat.
Part of the Chelsea side that won last year's FA Women's Super League Spring Series, the England Under-23 international joined Liverpool on loan on the eve of the season in a bid for regular game time.
England and the Reds have got on like a house on fire so far, with the 23-year-old having bagged 10 goals in her last five outings, and the Chelsea loanee hopes her form is catching the eye.
"Any player would get a bit excited about it but at the end of the day, I need to be the person that keeps putting performances in week after week.
"There's only myself that can put that pressure on to show him (Neville) that I am deserving of a call-up.
"I know he's been to a few of our games now, so hopefully he can see something in me that he likes.
"There's tough competition. At the end of the day, I've acknowledged that my name's been floating around but I need to focus on myself and keep performing as well as I can.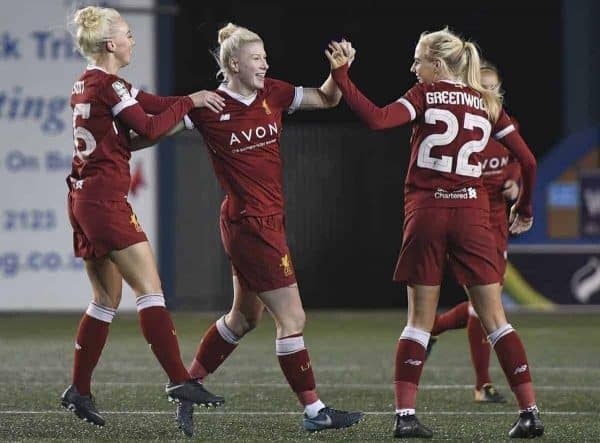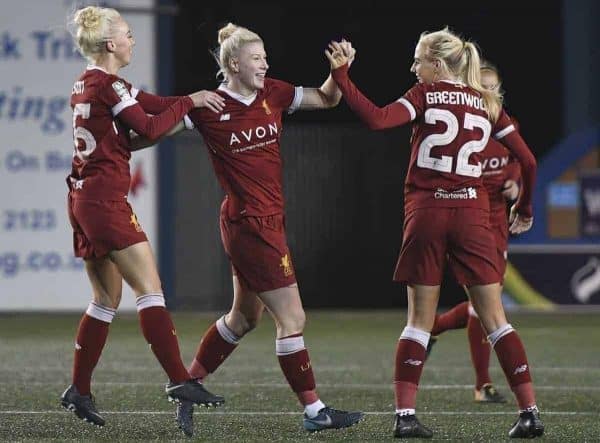 "While I was at Chelsea, I wasn't played in a position I felt was my natural position. They played me at left wing-back throughout the entire Spring Series.
"I love being the nine or the 10, so obviously, the move has done wonders for me because I've settled into the team, I know the players well, and since Christmas, I'm feeling in good shape.
"I'm getting 90 minutes every week and my confidence is growing.
"Hopefully, I can take this form into the game on Sunday and help the team."
Scott Rogers' Reds, third in the FA WSL 1 table, slipped to a 3-0 loss at home to Arsenal on Wednesday and are five points off England's parent club Chelsea.
Things don't get any easier this Sunday as they travel to the Academy Stadium to take on unbeaten leaders Manchester City (kick-off 12.30pm) but the Liverpool forward is imploring her side to revel in the occasion.
"I think anyone can say it's never good coming off a defeat knowing that you're walking into a big game but at the end of the day, these are the games that you want to play in," said England.
"I think it's just important that we don't let Wednesday night's result hinder us going into Sunday – it's a completely different game.
"I think any team, as the underdog, has no expectation on that them, so in our case, the pressure's probably more on City."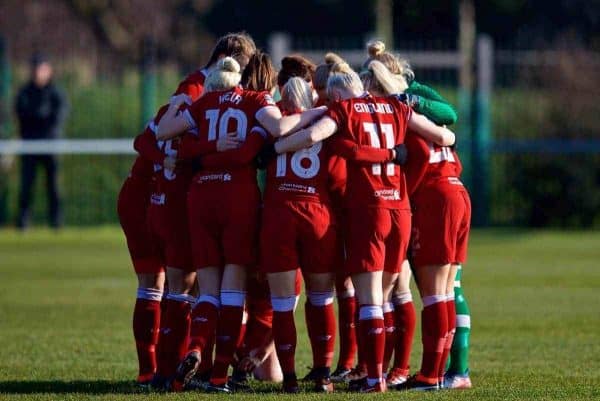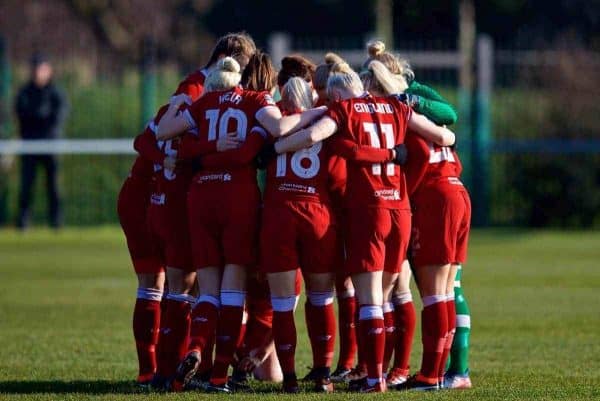 Saturday 10 February
FA WSL 1
Birmingham City v Chelsea (kick-off 2pm)
Bristol City v Sunderland (kick-off 5.30pm)
Sunday 11 February
FA WSL 1
Manchester City v Liverpool (kick-off 12.30pm)
Arsenal v Yeovil Town (kick-off 2pm)
Everton v Reading (kick-off 2pm)
FA WSL 2
Durham v Doncaster Rovers Belles (kick-off 12pm)
Aston Villa v Millwall Lionesses (kick-off 2pm)
Brighton & Hove Albion v London Bees (kick-off 2pm)
Tottenham Hotspur v Oxford United (kick-off 2pm)
Watford v Sheffield (kick-off 3pm)
To buy tickets to an FA Women's Super League match near you click here