It has been a largely productive last six matches for Liverpool, but who has shone brightest for the Reds in that time? We take a look at the form guide.
Jurgen Klopp and his players rounded off last week enjoying the sunshine in Marbella, making the most of a weekend without a game.
They are back in action this Saturday, as West Ham make the trip to Anfield in an important Premier League clash for both sides.
We have scrolled back through our Player Ratings archive to dissect who Liverpool's best performers have been in their last six games—Porto (A), Southampton (A), Tottenham (H), Huddersfield Town (A), West Brom (H) and Swansea City (A)—as they recovered from successive defeats to all but reach the Champions League quarter-finals.
Here are the top five…
(NB: Players must have featured in at least four of the six games to be in contention.)
5. Virgil van Dijk – 6.8 (out of 10)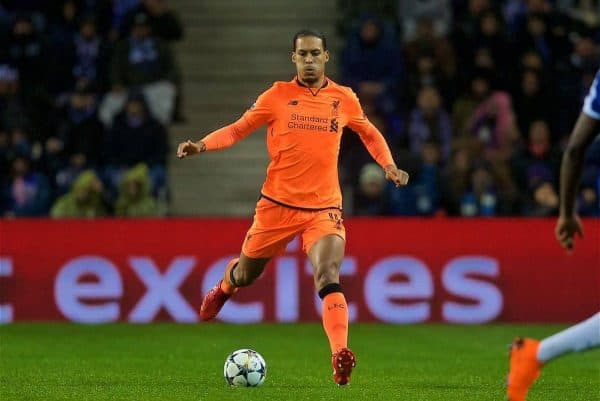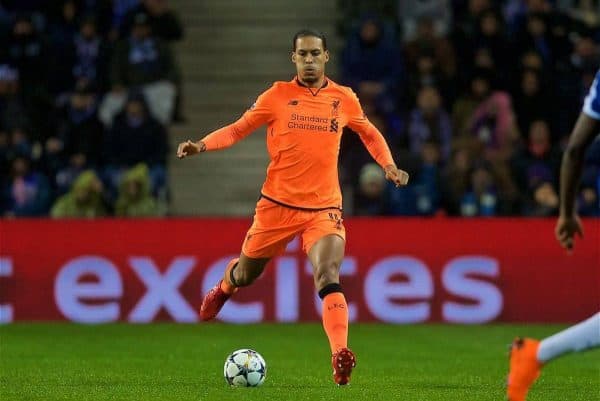 Van Dijk has come in and made an immediate impact, even though he still has room to improve in terms of match sharpness.
Although the Dutchman failed to convince in the back-to-back losses to Swansea (6/10) and West Brom (4/10), he was strong against Spurs (7/10), despite conceding an unlucky last-gasp penalty.
A return to Southampton (8/10) has haunted some current Reds in the past, but Van Dijk strutted into St Mary's and produced an arrogantly immaculate display, laughing at the boos that were aimed in his direction.
He saved his best outing for last week's thrashing of Porto (9/10), though, cutting a classy figure and dealing with any danger that came Liverpool's way.
4. Roberto Firmino – 7.08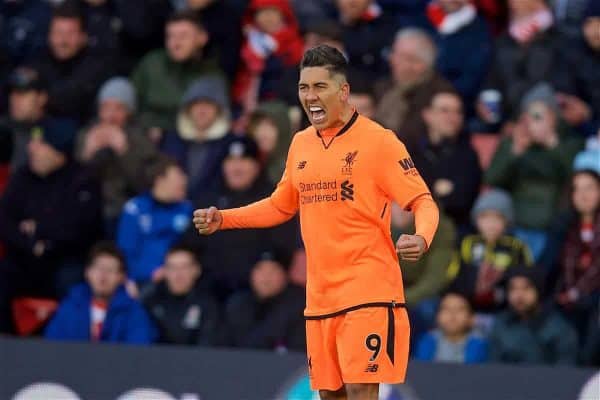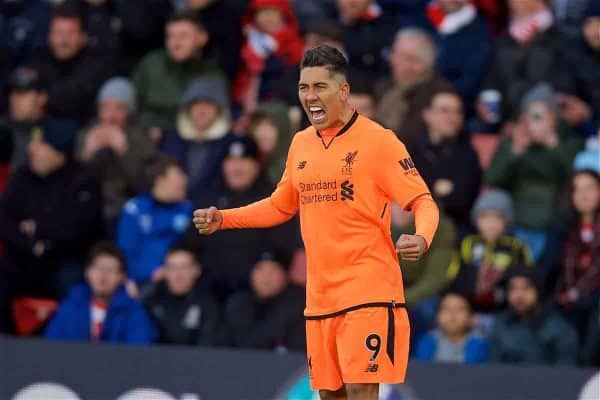 Firmino is having a season to remember, with 21 goals and 11 assists to his name in all competitions.
Liverpool's effortlessly brilliant 'striker' seems to be getting better all the time, and his place in this top five was never in doubt.
Like almost every Reds player, he struggled against the Swans (5/10) and the Baggies (5/10), but he scored in three of his other four appearances.
The highlight wasn't a goal, however, with his outrageous flicked assist for Mohamed Salah against Southampton (8.5/10) one of the moments of the season.
3. Loris Karius – 7.1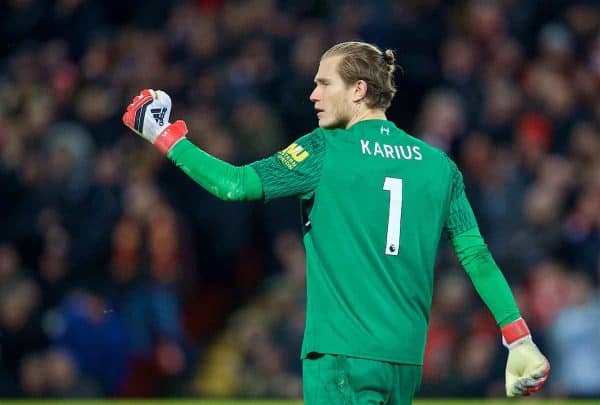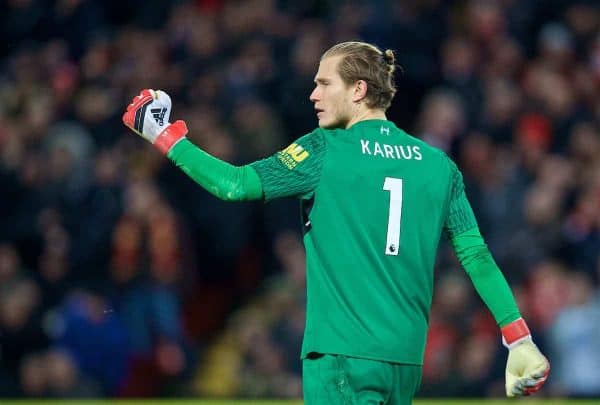 It wasn't long ago that many fans never wanted to see Karius play for Liverpool again, but what a response he has made.
The German has cut a far more confident figure in these last six matches, with Van Dijk's presence definitely making him more at ease.
Although relatively untroubled in a number of the games, his performance at Southampton (8/10) was excellent, with several big saves keeping Klopp's men 1-0 up.
If rumours are to be believed, the manager has faith in him being Liverpool's long-term first-choice goalkeeper—if he keeps up his current level, there is no reason why that cannot be the case.
2. Mohamed Salah – 7.25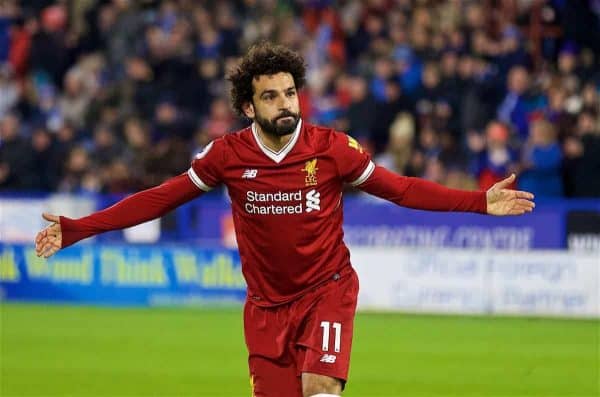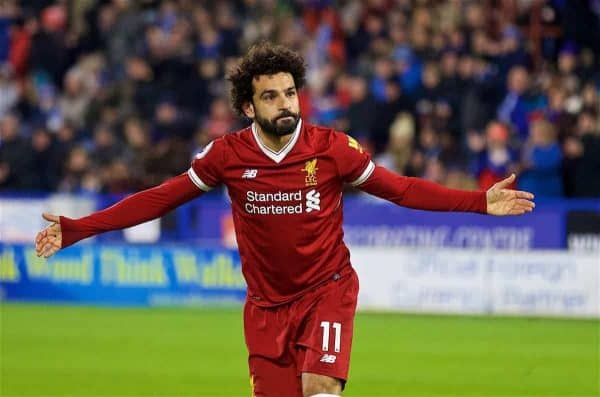 It will come as a surprise that Salah doesn't top the pile, but he has still been one of Liverpool's two best players since Swansea away, according to our ratings.
The 25-year-old has really excelled in the last three matches, rather than the first three, with his lethal double against Spurs (8/10) so close to being match-winning.
Saints (8.5/10) couldn't deal with him, as he registered a goal and an assist, and he netted his 30th strike of an amazing season in Porto (9/10).
No player in Reds history has enjoyed a more memorable debut campaign—that may sound hyperbolic, but it's the truth.
1. Andrew Robertson – 7.3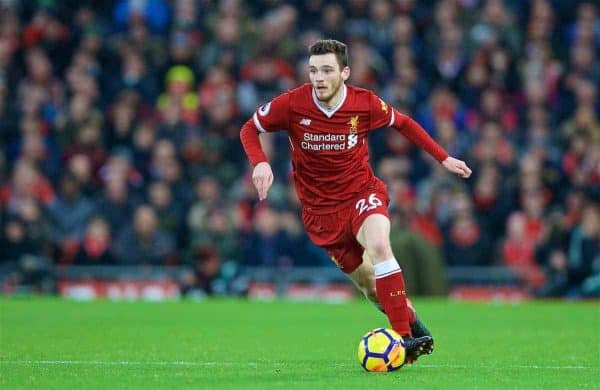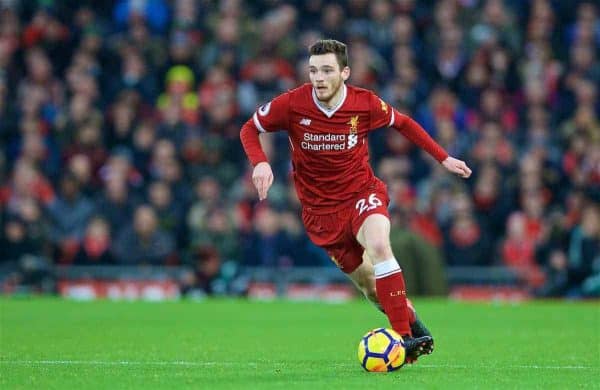 What a signing Robertson has been, with the £10 million Liverpool paid Hull City last summer proving a real bargain in the current market.
Having struggled to usurp Alberto Moreno earlier in the season, injury to the Spaniard allowed him an opportunity to shine, and he has been fantastic ever since.
An average rating of 7.3 over six games is highly impressive, and his quality going forward has been complemented by an intelligent but tenacious defensive side to his game.
Robertson's standout match was a nine-out-of-10 showing in Portugal, but he has been a model of consistency, growing all the time.