Nathaniel Clyne is nearing a return from injury after seven months on the sidelines, with the England right-back poised to boost Liverpool's options.
Clyne has not set foot onto a pitch since the Reds' 4-0 pre-season win away to Tranmere Rovers in July, when he made a 45-minute outing as captain.
The 26-year-old was initially struggling with a hamstring problem, before suffering a back injury that required surgery in November, ruling him out for a further three months.
But after being named in Liverpool's revised squad for the knockout stages of the Champions League, Clyne is part of the 25-man group to travel to Marbella for warm-weather training this week.
This is a major step forward for Clyne, who can join full training for the first time since the summer, with a view to reclaiming his first-team role under Jurgen Klopp.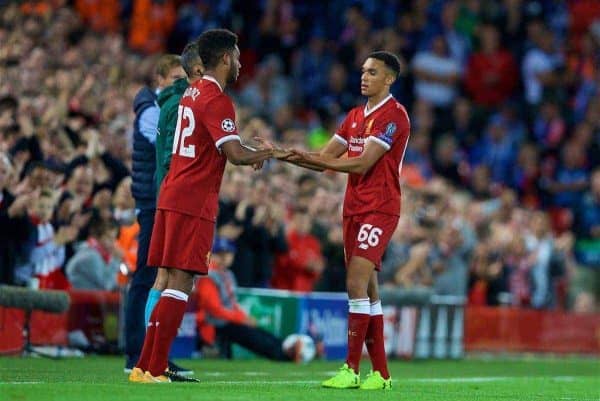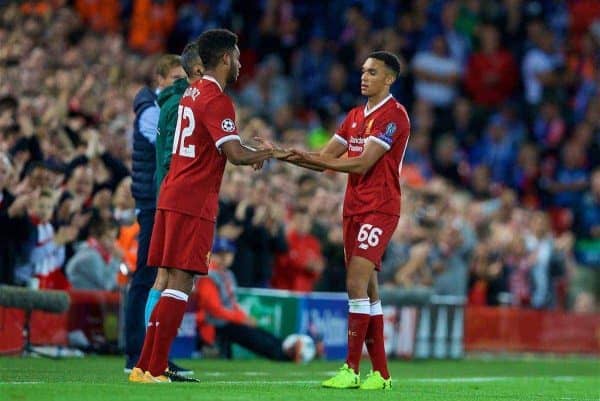 Clyne's prolonged absence was something of a mystery in the first months of the season, with Klopp giving little indication as to his ailments while he gave opportunities to two youngsters.
Both Joe Gomez and Trent Alexander-Arnold have performed well as right-back stand-ins, with the former establishing himself as the Reds' most reliable option, blending defensive solidity with an improving forward thrust.
Meanwhile Alexander-Arnold has grasped his opportunities when afforded them, bringing his tally of appearances for the club up to 30 despite only turning 19 in October.
The pair offer Klopp different outlets in a role long considered a problem area for the Reds, and on face value right-back can now be considered in safe hands.
But Clyne's impact on the side since his £12.5 million move from Southampton in 2015 cannot be undersold: the Stockwell native was the solution Anfield had waited for.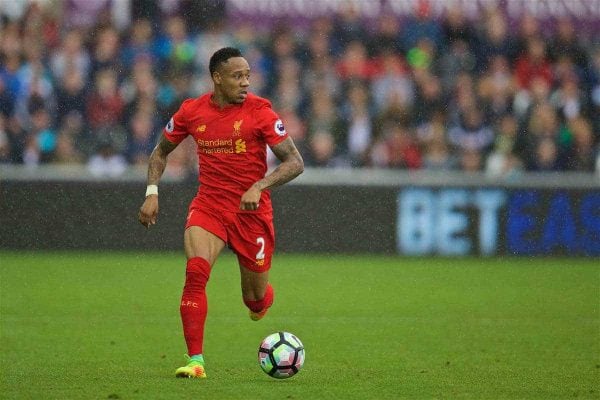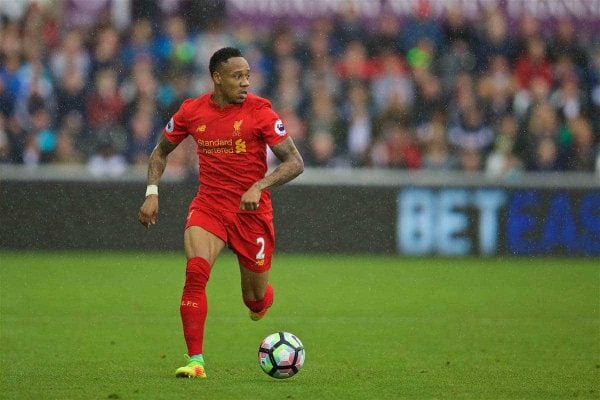 The antithesis to Glen Johnson, Clyne is a defence-first right-back adept both in the air and on the ground, with the relentless energy and pace required to operate in Klopp's attacking system.
In two seasons he featured 93 times for Liverpool, playing more minutes than any of his outfield team-mates in both 2015/16 (4,661) and 2016/17 (3,616).
Speaking towards the end of 2016, Clyne revealed Klopp's nickname for him: "machine," due to his endurance levels and, prior to this current layoff, his impeccable fitness.
He was also tussling with Kyle Walker for a starting role for England, and though he only played once at Euro 2016, he was named Man of the Match in that 0-0 draw with Slovakia and arguably should have kept his place against Iceland in the last 16.
Given the extent of his fitness issues this term, it has been largely overlooked how reliable a candidate he is for both club and country and, encouragingly, he is still only 26.
His injury woes have seen some consign him to the scrapheap, but an eventual return for Clyne could see Klopp's options improve.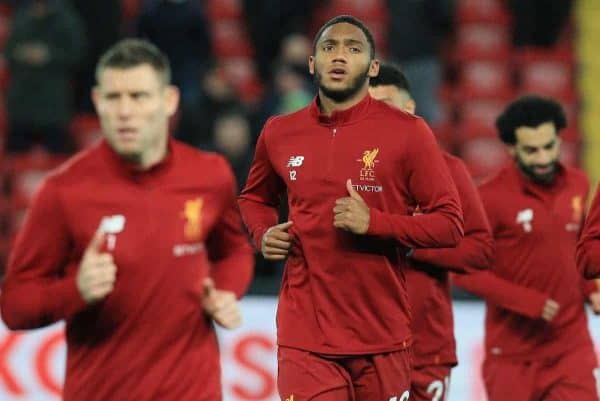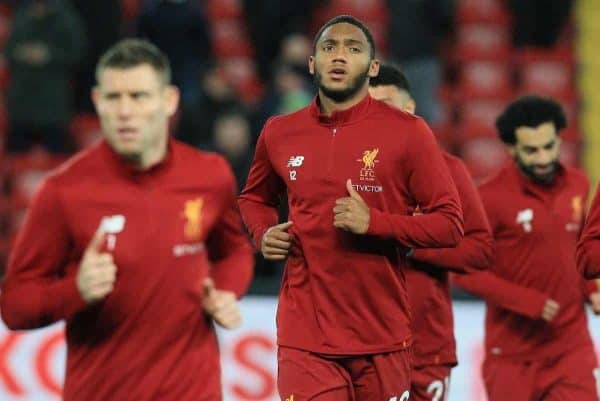 It must be noted that right-back is not a natural role for either Gomez or Alexander-Arnold; the former has his sights set on a centre-back berth and the latter was brought up as a No. 6.
Their performances this season have confounded that perception, but that should only prove to heighten anticipation for their respective moves into more comfortable duties.
Gomez's shift to a central defensive role is the most likely in the short term, with neither Joel Matip or Dejan Lovren convincing as regular partners for Virgil van Dijk.
Though his senior experience at centre-back is minimal, Gomez proved his ability to shine in the position as he successfully shackled Neymar on his first start for England in November's 0-0 draw with Brazil.
Given he is right-sided, Gomez could be considered a long-term option alongside the left-sided Van Dijk, and Clyne's return could facilitate this.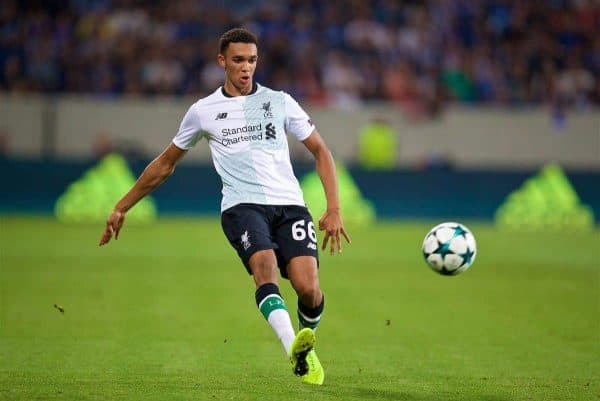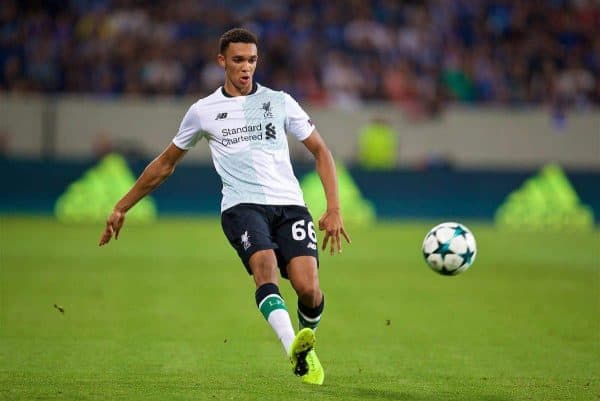 Though his own transition will likely be more protracted, the prospect of Alexander-Arnold taking over as Klopp's No. 6 in the future is an interesting one.
"I always put Trent at 6. Why? Because every attack he is the main guy, the pivot, the lighthouse of the team, guiding the rest," former Liverpool U16s coach Pepijn Lijnders recalled last year.
The teenager's stint at right-back could be considered an apprenticeship, developing on a physical level as he gets to grips with the demands of a more defensive outlook.
Bulked up and with a better view of the senior game, Alexander-Arnold could become Liverpool's "lighthouse" at the base of the midfield, usurping the ill-fitting Jordan Henderson.
This is a long way in the future, however, and remaining backup to Klopp's first-choice right-back, either Gomez or Clyne, will be useful.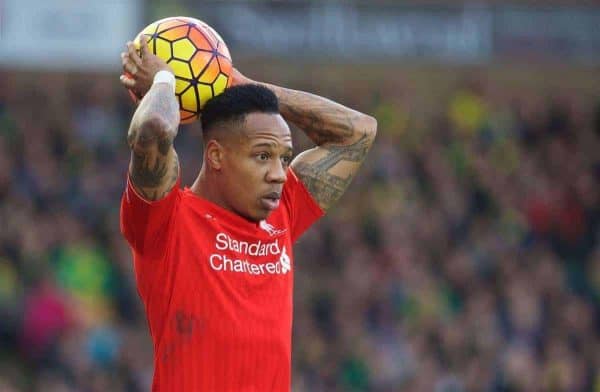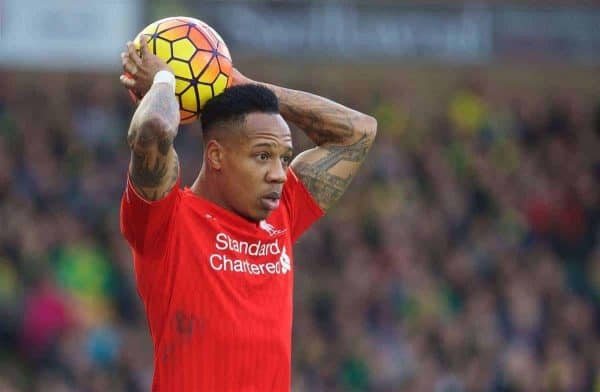 The possibility of Clyne resuming duties as the leading man on the right-hand side of Liverpool's defence has been met with criticism of his attacking input.
But more often than not this season Klopp's right-back has been more reserved, with either Andrew Robertson or Alberto Moreno instead providing the primary wide outlet from left-back.
This has suited Gomez, and it would no doubt suit Clyne, ensuring the Reds retain the balance that has seen gradual improvement at the back.
Travelling with the rest of the Liverpool squad to Marbella is no indicator of Clyne's imminent return, of course, and it is unlikely he will come back into the fold in the near future.
However he can now be considered a valuable option for Klopp again, and one who could help oversee a long-term power shift in the Reds' defence.