With Liverpool recently touted with a move for Victor Wanyama, Cieren O'Dea feels Sampdoria's Lucas Torreira is a more well-rounded candidate.
Lucas Torreira is a name that not many English fans will be aware of.
If his soaring trajectory continues though, it may not be long before they see his name in the lineup of one of Europe's giants.
Jurgen Klopp has managed to slowly but surely build one of the strongest squads in recent Liverpool history.
Despite this there are a couple of holes that undoubtedly need filling, and a defensive midfielder is surely one of them.
Some will point to the potential of players such as Marko Grujic or even Trent Alexander-Arnold as future starters in that role. However, in order to address such a long-standing issue, it is difficult for a team of Liverpool's stature to settle for hope.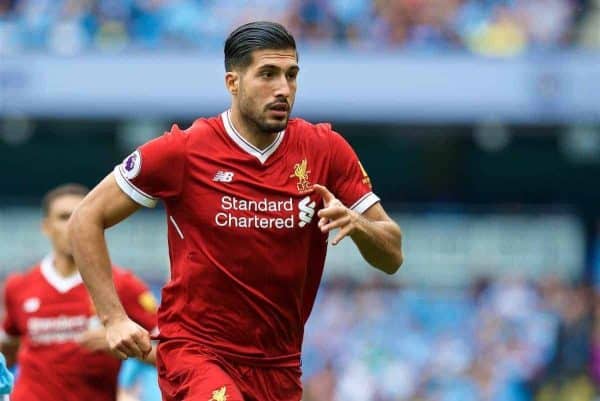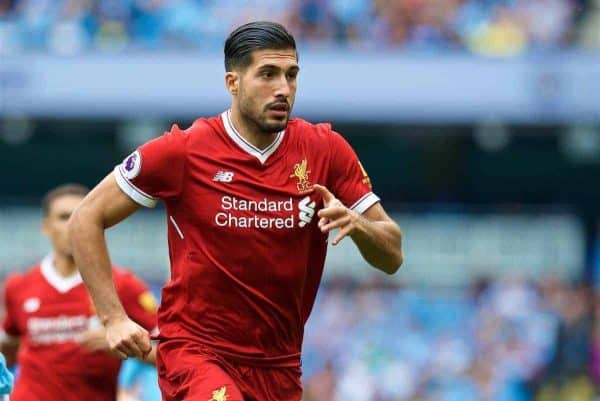 Jordan Henderson and Emre Can have been Klopp's go-to men in this area so far, but with Can on his way out and Henderson's injury record it is undeniable another man is needed.
What Liverpool cannot afford to do is simply buy a backup player who might be able to do a decent job in the captain's absence.
The only players we should be looking at are those who are already better than what we currently have.
Enter Lucas Torreira.
Background
Torreira signed from Pescara in his native Uruguay in 2015 for a mere €1.5 million, and has since gone on to be the standout player among a host of talented youngsters under Marco Giampaolo at Sampdoria.
Initially starting as an attacking midfielder, he quickly adapted to a holding role after a successful loan spell back at Pescara in 2015/16 and returned to his parent club a different player.
Now 22, Torreira is regularly hailed by Serie A fans as certainly being one of the absolute best defensive midfielders in the league.
He is currently a permanent fixture in the team and is integral to Sampdoria's successes.
Defensive Machine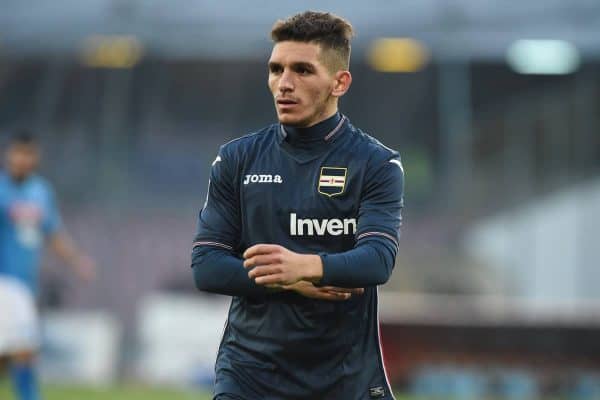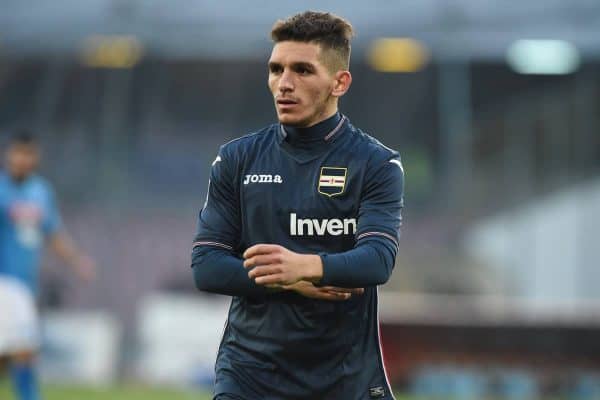 Some fans may question his worth as a defensive midfielder given the fact that he stands at only 5'6″, but his physicality surpasses many who stand many inches taller.
Players such as Gary Medel (5'7″) and Nigel De Jong (5'9″) have long since proven that with the right amount of physical and mental toughness, height is no barrier.
Even more exciting for Reds fans, his style has often been compared to Radja Nainggolan (5'9″).
Torreira would soon win over Liverpool fans with his combative nature and would likewise win over Klopp with his tactical intelligence and concentration on the pitch.
This combination of grit and grace is something that Liverpool's midfield has been lacking on a consistent basis for a number of years now.
He averages a whopping three tackles and 2.1 interceptions per 90 minutes in the Italian top flight.
Can averages 2.9 tackles and 1.3 interceptions per 90, despite being, in many fans' eyes, Liverpool's best defensive midfielder.
Jordan Henderson fares even worse with a mere 2.2 tackles and 0.9 interceptions per 90.
Passing
Whether he's winning the ball himself through his persistent pressing or breaking forward to support an attack, Torreira is mature on the ball and is often the catalyst for Sampdoria.
He favours a more conservative approach to passing, keeping his passes short and precise while operating comfortably in tight spaces.
This means that he doesn't produce nearly as many direct assists as someone like Miralem Pjanic.
However, that is more to do with the tactical instructions he is given as opposed to an inability to contribute.
When needed, Torreira can thread the ball as well as anyone with his supreme vision and his rate of key passes per 90 (1.1) on par with both Can (1.1) and Henderson (1.2), despite the fact that the Liverpool duo are given more license to roam forward.
AC Milan were left with no uncertainty that this is a player who is a menace at both ends of the park when Torreira led his team to a deserved 2-0 win in September, frustrating Milan's attack and providing his own team with three clear chances to snatch victory.
Wanyama Alternative?
Torreira's reliability is unquestionable having started 35 games last season and 26 times to date this campaign.
He possesses a formidable shot, particularly from distance, and has scored four goals so far this season, just one fewer than Can and three more than Henderson.
His ability to stand up in big games is another impressive trait for the youngster as some of his best performances this season have come against the likes of AC Milan, Inter Milan and Juventus.
Atletico Madrid are reportedly interested in recruiting him, which is a glowing endorsement in itself considering their track record for making excellent signings.
Diego Simeone has seemingly been impressed with the players tackling ability and set-pieces.
If Liverpool wish to sign a defensive midfielder, they should not be bogged down by the idea that a big brute in the form of Wanyama is the only answer when a far more well-rounded option is available to them.
---
* This is a guest article for This Is Anfield. If you'd like to contribute a piece for consideration please see this page. Follow Cieren on Twitter, @redordeadblog.