Jurgen Klopp believes Liverpool cranked up the pressure on their top-four rivals by thrashing West Ham 4-1 to move up to second in the Premier League table.
The Reds, who have now netted 103 goals in all competitions this season, were the only top-six side in action on Saturday and grasped their opportunity to leapfrog Manchester United as Emre Can, Mohamed Salah, Roberto Firmino and Sadio Mane all scored at Anfield.
United host third-placed Chelsea on Sunday while Tottenham, in fifth, five points adrift of Liverpool, travel to Crystal Palace earlier in the day.
Klopp acknowledged that his team would relinquish second spot if United were to defeat Chelsea but expects the other clubs fighting for Champions League qualification to have noted Liverpool's triumph.
"It is a nice moment, not more," Klopp said of going second.
"I would say we are not second. It looks like this but if Man United wins tomorrow then we were second for a few hours.
"But to get the points is very important. In this situation we all put pressure on each other with results. That is how it is.
"You have no time to rest, if you waste one point it's like, 'Wow'. All the others are flying so you have to fly as well. It is really intense for all the teams involved, for all the players involved.
"I don't think that they care too much—both teams play tomorrow against each other, United and Chelsea, that they think too much about us, but they know before that matchday that we are around.
"We play Chelsea late in the season, United in two weeks. [They are] very decisive as well."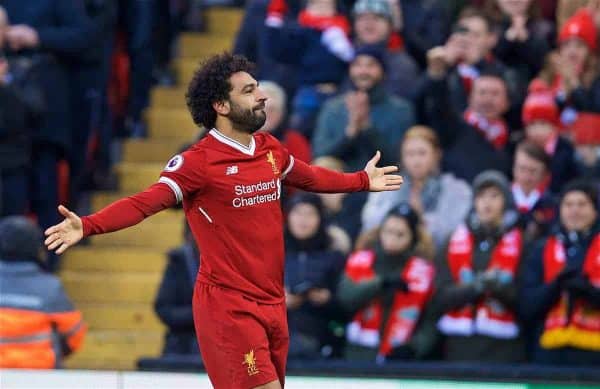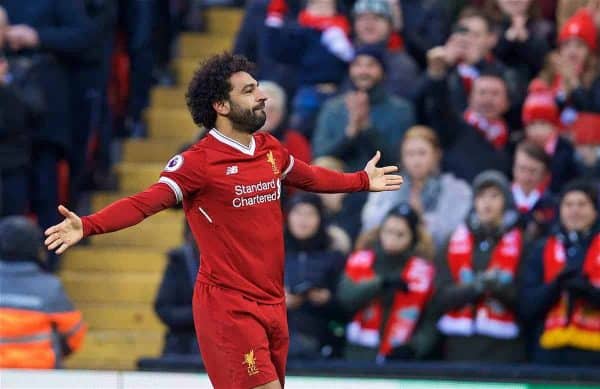 Can broke the deadlock for the Reds with a first-half header, their 100th goal in their 40th fixture, before Salah scored for the sixth successive game after the break.
In his debut campaign with Liverpool the Egyptian has already netted 31 times, the same amount Luis Suarez managed in his final season at Anfield, and there are still three months of this term remaining.
"In football it is all about doing the right thing in the right moment," Klopp said.
"Like Mo's desire for goals, you could see that.
"Flexibility, being fluent, depends on all the players around. If only one player is flexible and fluent, it doesn't help.
"If you see how we change positions, Roberto immediately defends each moment for Mo. Sadio is doing the same. It's really important.
"[Salah] is obviously doing well. It was not the biggest chance we had in the game which he scored from. It was a nice goal.
"Sadio could have scored one or two times more. Roberto deserved a goal. Emre [scored] the opener.
"Mo is obviously a boy who is full of greed to score goals. That's what you need in front of the goal, of course."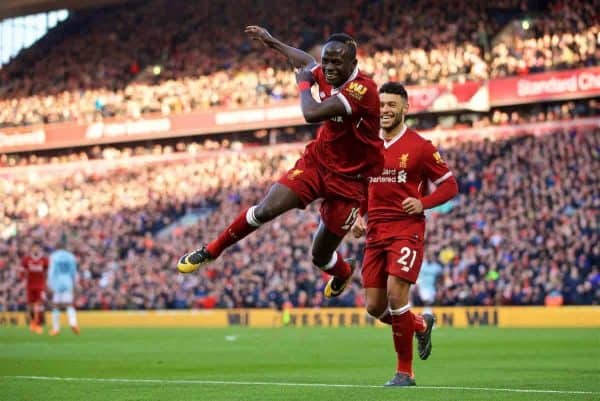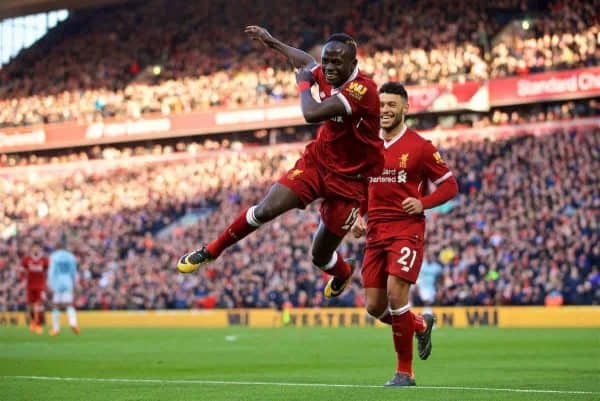 Firmino added a third for Liverpool in the 57th minute and though substitute Michail Antonio immediately pulled one back to give the Hammers a glimmer of hope, Mane scored a fourth to ensure each of the Reds' much-vaunted front three found the net.
West Ham boss David Moyes said: "It is really difficult to deal with them.
"We've worked most of the week to try and find a way of making sure we could contain them the best we could.
"There were parts of it where we did. Today was the first day we've given away some individual mistakes that led to goals."