Liverpool and Watford do battle at Anfield this weekend, but do the Hornets have any chance of picking up a shock victory?
The Reds welcome Javi Gracia's side to Merseyside on Saturday evening, as they look to respond after the 2-1 defeat to Man United six days ago.
This is another huge game for Jurgen Klopp and his team in terms of the top-four battle, but for Watford, there is little to play for even at this stage of the season.
Dropped points would be a blow to the hosts, but their strong home form this season suggests they should be too strong for their opponents.
Ahead of the game, we had a chat with Mike Parkin (@RookeryMike), co-presenter of 'From the Rookery End' podcast, to hear his thoughts on all things Hornets and Reds.
Watford are 10th in the Premier League, in what from the outside looks like a solid season. How content are you with how things have panned out?
Watford seem to have extricated themselves from the relegation dogfight and are now looking up the table instead of down it, so in that regard it's hard to be too upset with the promise of another year in the Premier League.
That said, the start of the campaign promised so much more.
We were as high as fourth in the table after beating Arsenal, and while not even the most optimistic of Hornets' fans expected us to stay in such a lofty position, the football we were playing was exciting, the players were gelling and the future looked bright.
Sadly, it didn't last and the fact that we spent a large proportion of the season worried about being dragged into the fight at the foot of the table is a big disappointment.
Was Marco Silva's sacking as ridiculous as it seemed? And how has Javi Gracia done since replacing him?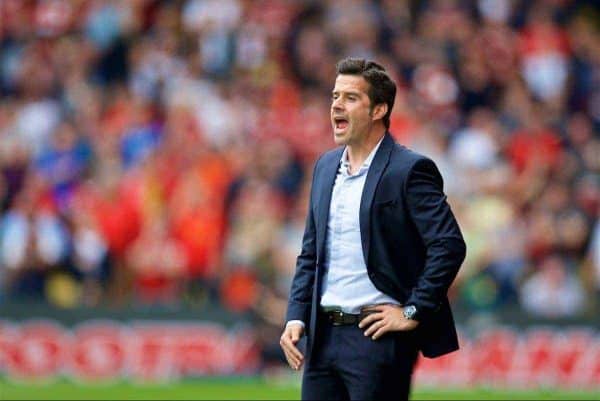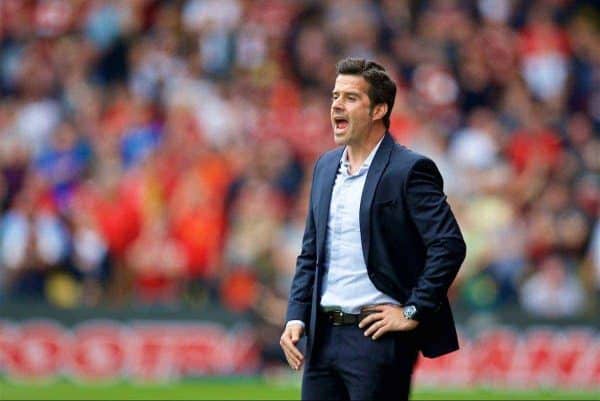 You won't find a single Watford supporter who would agree that the dismissal of Marco Silva was anything even approaching "ridiculous."
Admittedly, the start to the season was nothing short of sensational and for those simply casting an eye at the Premier League table, removing the head coach when in 10th place might seem hasty.
However, the performances after the much-publicised approach from Everton couldn't have been further removed from the dynamic displays from earlier in the season.
The results were dreadful and the showings from the team were getting increasingly desperate.
Watford may have been in 10th but they were going backwards very, very quickly and there is no doubt in my mind that had Silva remained at the helm, Watford would have been facing the real possibility of relegation.
Javi Gracia quickly steadied the ship—there was a palpable improvement in the feeling around the club—with the talented pool of players rediscovering some of their early-season form.
Three home wins in a row, including a memorable demolition job on Chelsea, banished lingering fears about relegation and put the Silva debacle firmly in the rear-view mirror.
Once again, owner Gino Pozzo and chairman Scott Duxbury seem to have made the right decision.
Who have been Watford's three best players this season?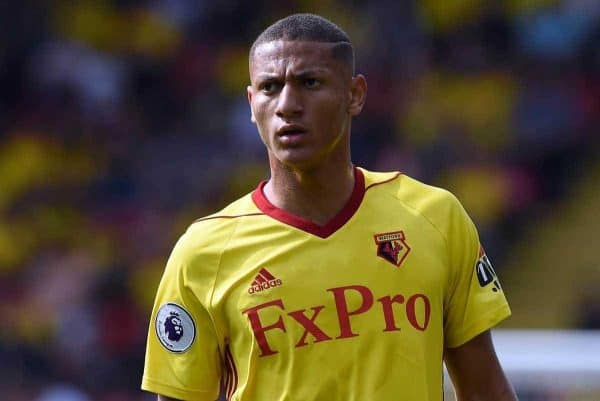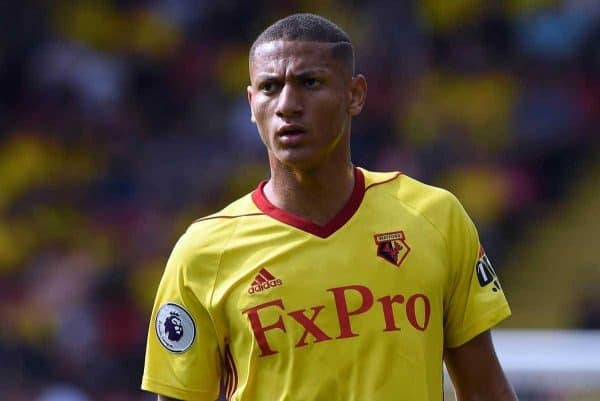 It's another season without an obvious candidate for Player of the Year; the Hornets have had for too many players delivering inconsistent performances.
There have been some standouts, though.
Defender Adrian Mariappa recently played his 250th game for the club, and after being brought back as cover for his second stint at Vicarage Road, the fans' favourite has been an unexpected, but most welcome, key performer.
He found himself in the team in the midst of an injury crisis, but despite the return to fitness of fellow defenders, he looks increasingly unlikely to lose his place.
He has played a genuinely important part in getting Watford's roller-coaster season back on track.
Brazilian starlet Richarlison has had a tough time of it recently, but I think he makes the list on the back of his early-season form.
An unknown quantity to most when he arrived, he took plenty by surprise not just with his skill and pace, but with his strength and willingness to track back and contribute in all areas of the pitch.
His form dipped during the Silva situation, however, and although he hasn't reached those early heights again, he is definitely one to watch.
To a lesser degree, the same can be said for Abdoulaye Doucoure.
The barnstorming midfielder formed a formidable partnership with Nathaniel Chalobah, but with the signing from Chelsea succumbing to injury, more has been expected and required of Doucoure, and he has shown signs of fatigue in recent weeks.
He is an extraordinary player nonetheless, and if he is to depart Vicarage Road in the summer, it will take a serious fee to prise him away.
Abdoulaye Doucoure has been linked with Liverpool – do you think he is good enough to star for a top-four club?
Doucoure is undoubtedly one of the most talented players at the club. He is tough, relentlessly energetic, committed and chips in with goals—usually excellent ones—on a regular basis.
If he is to leave Watford, it will surely be for a club challenging for honours—he would be priced out of a move anywhere else in England.
Naturally I'd prefer him to stay, but I have no doubt he could cut it at Liverpool. I would be excited to see how he develops.
He would be a great signing for any top club.
What have you made of the Reds' season?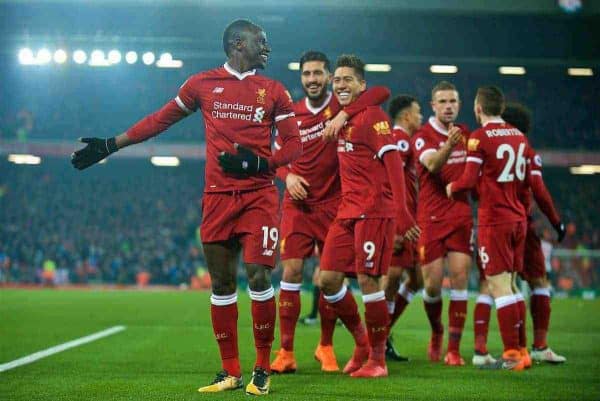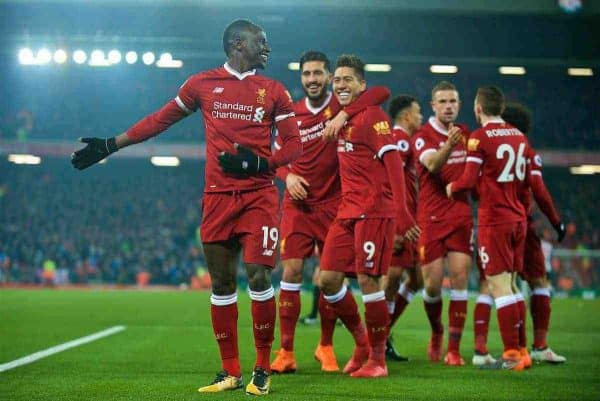 Liverpool seem to have come good at the right time and have, I think, benefited from getting the Philippe Coutinho business done, dusted and out of the way.
Finally sealing the Virgil van Dijk deal removed another distraction, and the Reds seem to have built up a head of steam at just the right time.
It is impossible to not be impressed by the attacking prowess they have displayed this season and Mohamed Salah has been a joy to behold.
As in so many years before, inconsistency has prevented it being a Premier League season to truly cherish, but to still be in the Champions League at this stage is a big achievement.
Do you think they will finish in the top four, and if so, at whose expense?
I think you'll make it alongside the two Manchester clubs and Tottenham.
Balancing progress in Europe while maintaining the push for a top-four finish will certainly be a challenge, but Jurgen Klopp seems to be settled and focused, the fans are on board and the key players are performing.
It could be an exciting end to the season at Anfield.
If you could pick one Liverpool player who you think would improve Watford the most, who would it be?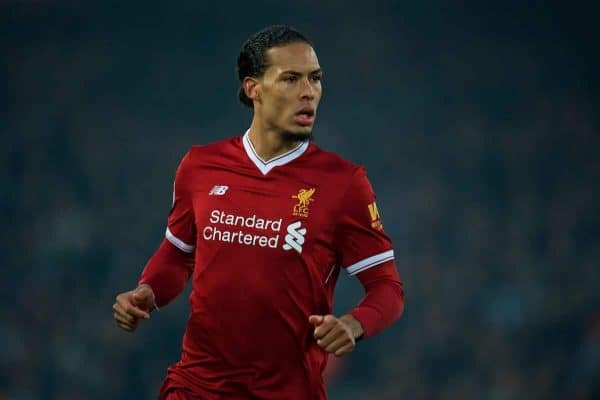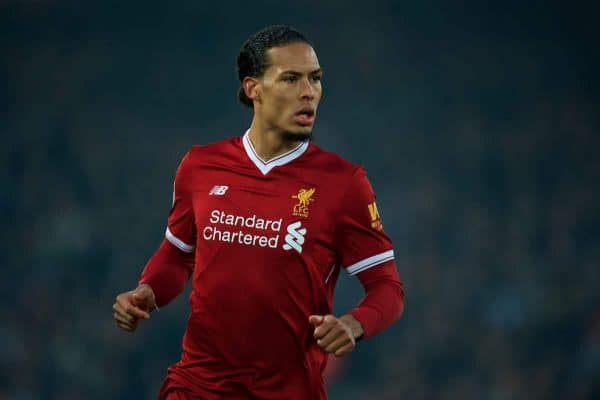 I am working on the basis that every team in the Premier League would take Salah in a heartbeat, so instead, I'll go for Van Dijk.
His presence at the back is something Watford have been missing, and he is a threat at the other end of the pitch, too.
Our defensive unit has been shaky all year and Van Dijk would go a long way to sorting that.
You haven't had him that long, so you wouldn't miss him, would you?
Looking ahead to Saturday, where will the key battles take place?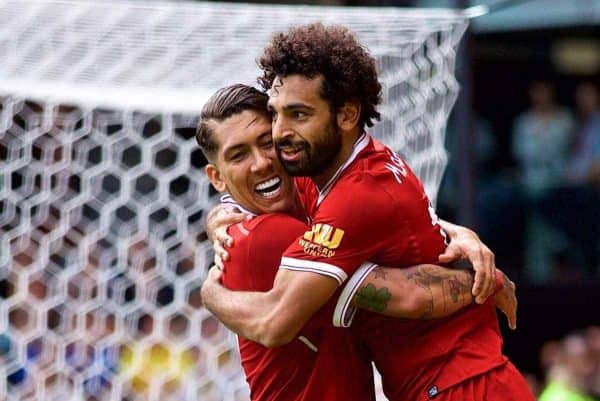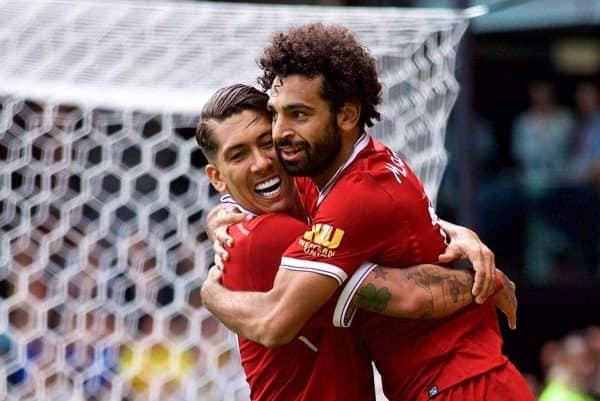 It's pretty simple really: Liverpool's attack against Watford's defence.
We have never seemed to quite get it right at the back and have shipped plenty of goals, especially against potent attacking threats.
I was at Anfield last season to see us torn to shreds 6-1 by a rampaging Liverpool, and I have to say I am concerned that we might see a few goals this weekend, too.
If Watford can hang in there and frustrate you, we do tend to create chances on the break, but it is looking like a long evening for our heroes in yellow.
Finally, hit me with your prediction…
To be honest, I would be delighted if Watford could escape with anything other than a fairly comprehensive defeat.
There's enough talent in the Vicarage Road ranks to cause an upset, but I have major concerns about the defence standing firm against such an in-form array of attacking players.
I don't think the Hornets deserved to lose 3-0 at Arsenal last weekend, but I suspect we could see a repeat of that scoreline on Saturday evening.