Liverpool face Everton at Goodison Park next month and the date has been moved due to the Reds' European commitments—enraging Jurgen Klopp.
The Reds were in the Champions League draw on Friday and were paired with Manchester City, with the two legs of the quarter-final taking place either side of the Merseyside derby.
As a result, the match against the neighbours from the other side of Stanley Park has been moved back one day, and will now take place on Saturday 7 April with a 12:30pm kick-off.
While the date change will give the Reds an extra day to prepare for the second leg at the Etihad Stadium, Klopp was less than impressed with another early match to contend with.
"We play 7.45 on Wednesday night and then 12.30 on Saturday," he said in his press conference.
"That extra five hours means the world in terms of recovery—why not have it at 3 p.m., not after breakfast?
"Other leagues [reschedule] the entire game for another time to help their teams prepare; we play three days later. Not too cool, we have to go the hard way."
The Premier League, though, with 20 teams, does not have such an option to allow a free weekend.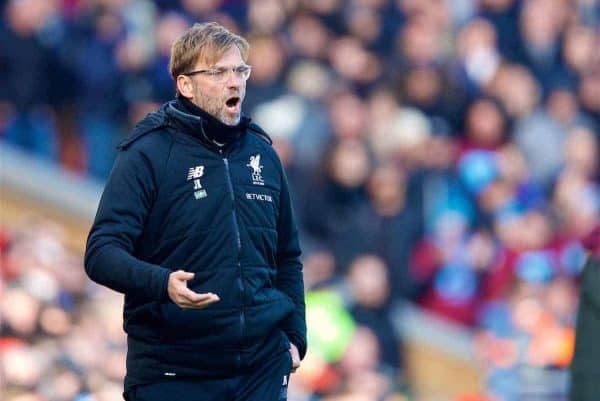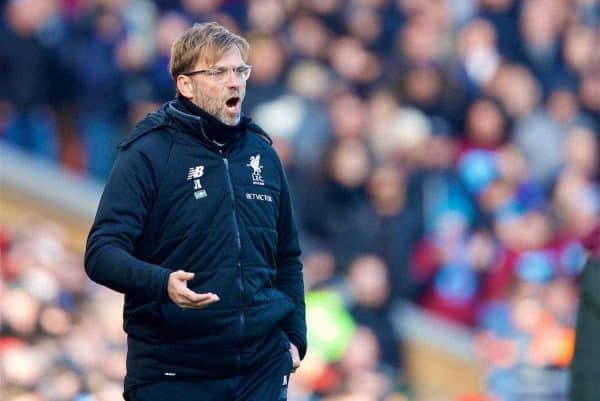 While Klopp might be keen to point out the reduced recovery period that the Reds have for the Everton game itself, there was likely a request from the club to move it in the first place.
Additionally, it leaves extra time to prepare for the all-important second leg against Man City—assuming the tie is still open at that point. So overall, the change certainly benefits Liverpool more.
On the flip side, Klopp's record in earlier games has not been impressive, and he also pointed out that the Reds face Crystal Palace after the international break in yet another 12:30 kick-off.
Liverpool have played four times at 12.30pm this season, losing twice and drawing twice.
What's certain is that there will be three high-intensity matches for the side to deal with across that week-long period, meaning there's a chance of high rotation in the preceding game, away to Palace.
It makes picking up three points in the upcoming league game at home to Watford all the more imperative to ensure continued Champions League football next season.
Earlier in the campaign, Liverpool drew 1-1 with Everton at Anfield and the Reds will be hoping to go one better at Goodison Park as they look to tie up a top-four finish, as well as maintain a charge in Europe.